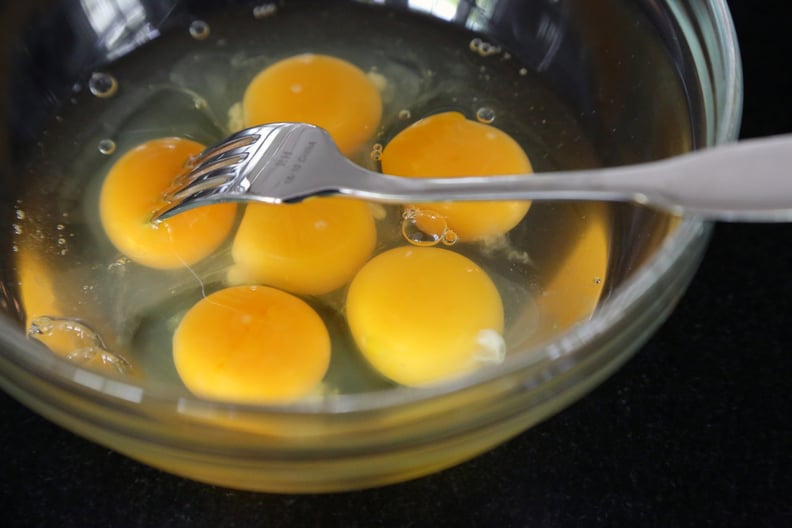 POPSUGAR Photography | Anna Monette Roberts
POPSUGAR Photography | Anna Monette Roberts
"So you pour this wet mixture into the butter as it starts melting, on as low of a flame as you can possibly get. [Use a] heat resistant spatula and nonstick pan. And you're stirring this and you feel like nothing's really happening, and your gut instinct is to turn it up." But you shouldn't! Tyler explained, "When you stir, you're stirring the heat through. And they'll go from refrigerator cold to warm to the point where the albumen [the whites] and the protein will start to coagulate and start to cook. They'll start to thicken, like a curd, like a creme brulée. And then you end up with light-as-cloud, succulent, silky, beautiful eggs that you just put salt on; they're fantastic."
And there you have it. Adding an extra egg yolk plus being mindful of cooking the eggs low and slow will guarantee you never have dry, rubbery, flat eggs again.
Tyler's helpful explanation of the relationship between protein and heat will help you remember how far you you want to crank the knob on the stove the next time you make eggs, or even pan-seared steak. "Protein hates high temperatures. The high temperature is always about the exterior flavor profile and texture, but it's never about cooking it all the way through."