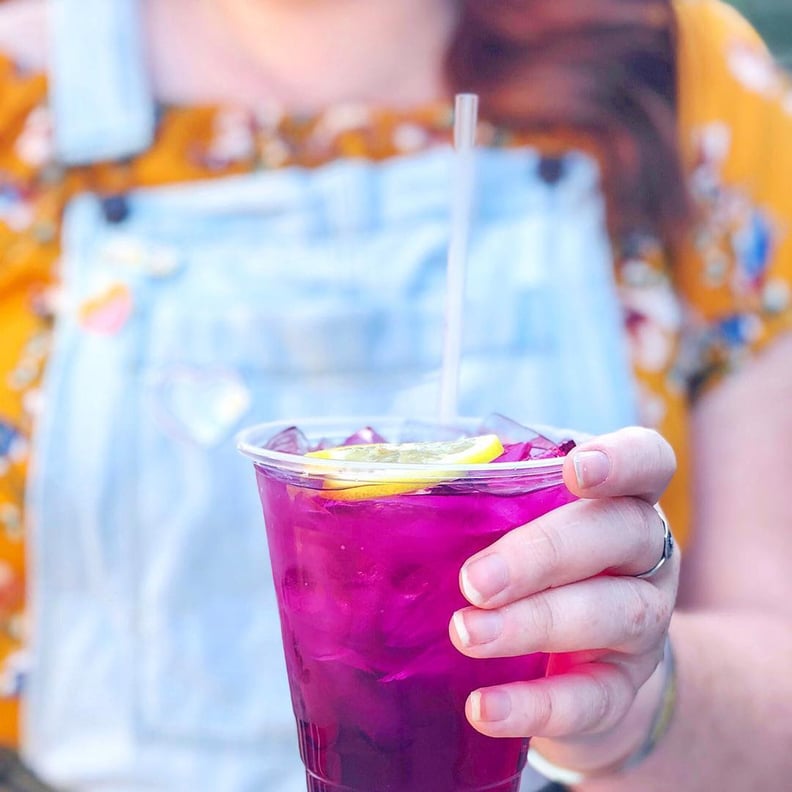 When drinking in a Disney park, the name of the game is efficiency and affordability. Nobody wants to wait in mile-long lines to order another drink every 15 minutes, and they definitely don't want to pay an arm and a leg every time they need a refill!
Enter the answer to your boozy Disney prayers: Violet Sake from Epcot's Japan Pavilion. Available for under $9 at Garden House, the vividly purple beverage tastes deceivingly nonalcoholic . . . so be careful before chugging it!
Violet Sake is listed on Garden House's menu as "a refreshing balance of Sake, purple pear, and lime juice." According to reviewers, the cocktail tastes like a grape Jolly Rancher had a baby with violet lemonade, creating a perfectly refreshing beverage for sipping during a hot Florida day. Yum!
Plus, based on the following photos from Disney fans, it's Instagrammable, boozy, and tasty. What more could we ask for in an alcoholic Disney drink? It's official: this is the only adult beverage we'll need to order at Disney World from now on.