The Grey Stuff at Disneyland Is Absolutely Enchanting, and We Want More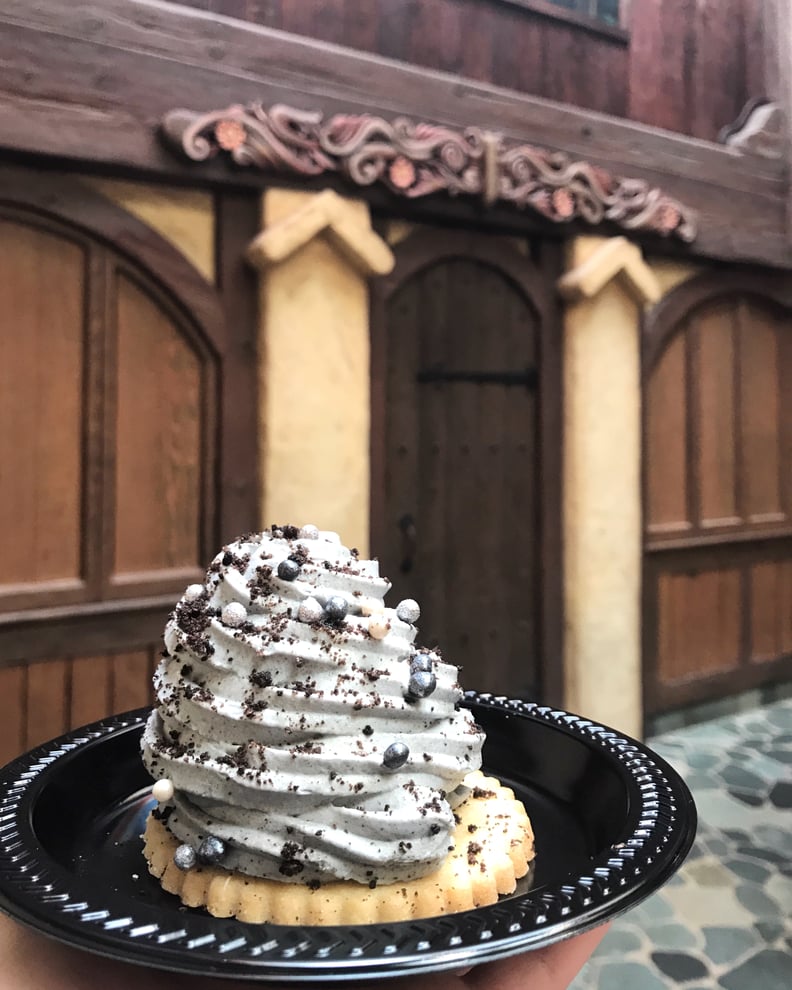 POPSUGAR Photography | Dominique Astorino
POPSUGAR Photography | Dominique Astorino
"Try the grey stuff, it's delicious!" — a factual statement made by a fictional character in the song "Be Our Guest" from the Disney renaissance classic Beauty and the Beast. Disneyland park now features the film's famed dessert, and you can get it at the Red Rose Taverne in Fantasyland.
While gray goop may not seem so appetizing upon first sight, know that this whipped goodness is white chocolate mousse, surrounding a red velvet cake that is filled with raspberry preserves and a whole raspberry atop a scalloped tea cookie (we tasted notes of almond and lemon). Every bite was sensational. Check it out.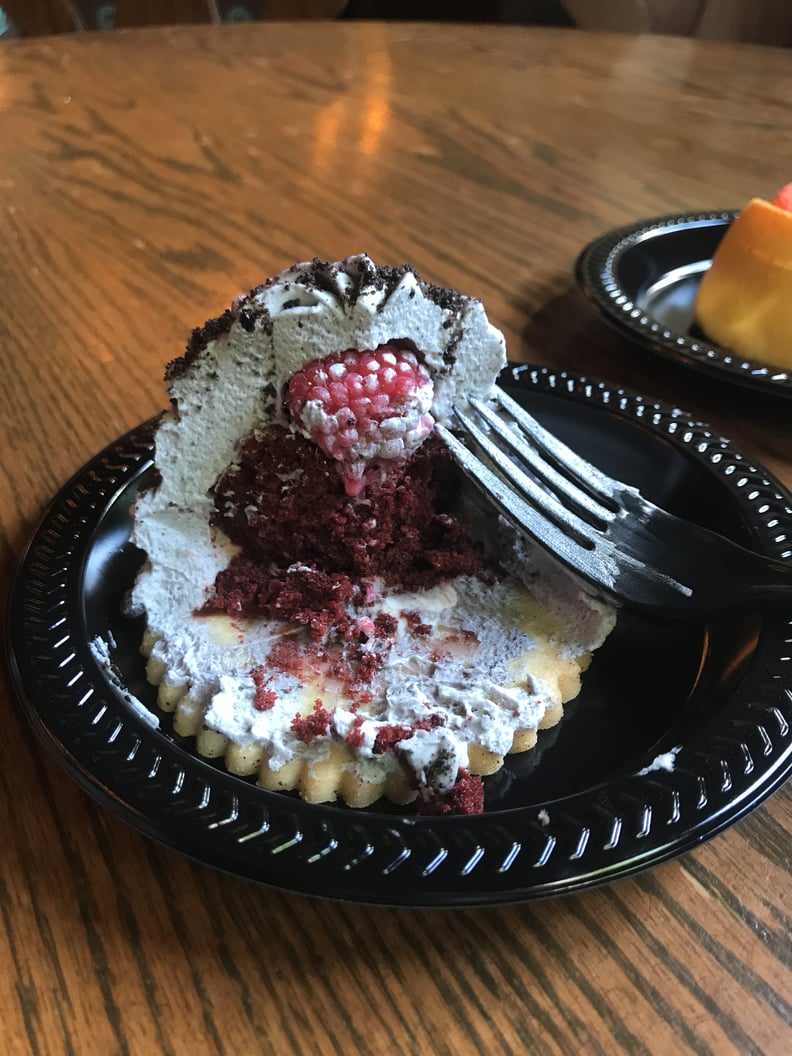 Worth the literal hour (yes, hour) line? Absolutely. We enjoyed this cake more than some rides at Disneyland. I would definitely go back for this, as it is now hands-down my favorite Disney dessert.
The Grey Stuff: ★★★★★
— Additional reporting by Lauren Harano