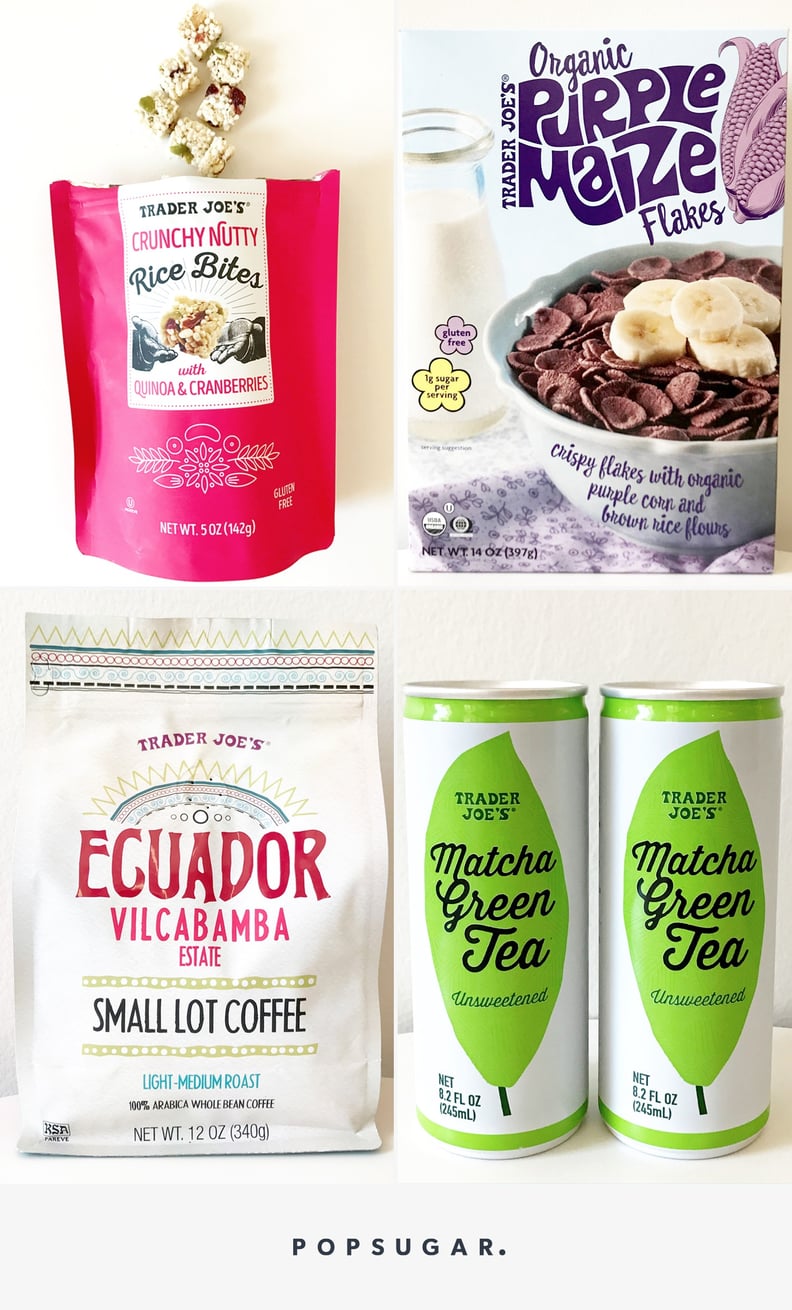 POPSUGAR Photography | Erin Cullum
POPSUGAR Photography | Erin Cullum
A new month means new Trader Joe's goodies to try. And this month, the store has given us a summery new cold brew flavor, a dangerously addictive oatmeal cookie, and more items that you won't be able to resist adding to your shopping cart. Ahead, see every new product released in July and, based on our reviews, decide which ones will earn a spot on your grocery list the next time you shop at Trader Joe's.
01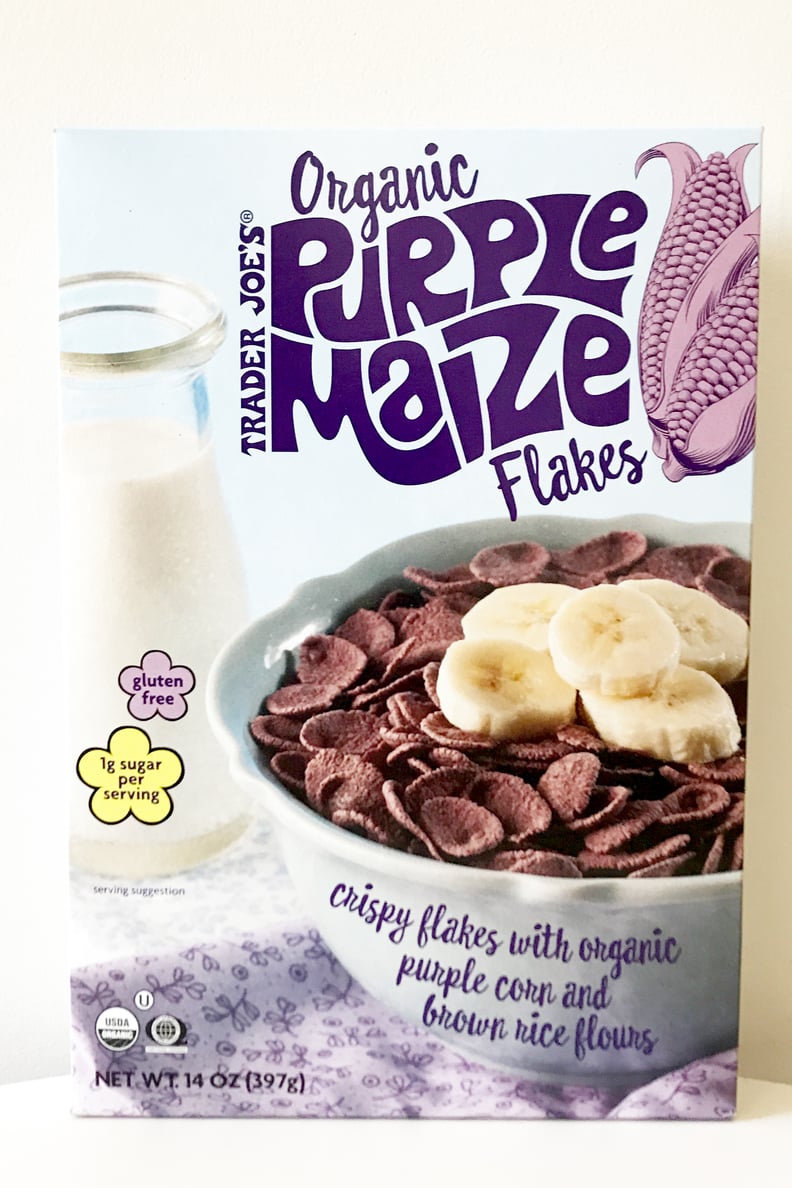 Organic Purple Maize Flakes ($4)
Move over, Corn Flakes! This new corn-based cereal from Trader Joe's will become your new favorite. Made with purple corn, the Organic Purple Maize Flakes are not only incredibly crunchy, but also have a visual twist that makes them a little more exciting than your average cereal. There's a little bit of organic cane sugar to offer a touch of sweetness, but overall this is a savory and addictive cereal that we can't get enough of.
02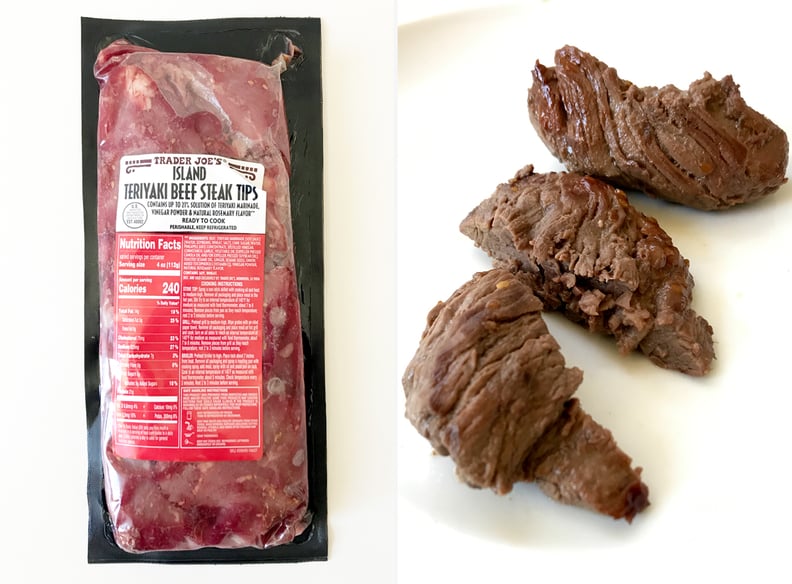 Island Teriyaki Beef Steak Tips ($10/pound)
While grilling season is still around, you'll want to pick up the Island Teriyaki Beef Steak Tips from Trader Joe's. All the marinating work has been done for you, and the meat is soaking in an aromatic bath of pineapple juice, sesame oil, and ginger. Put the tips on skewers with vegetables, or simply grill them up on their own (an indoor grill pan works great, too). At $10 per pound, these flavorful steak tips are affordable and totally worth a buy for a group dinner during Summer.
03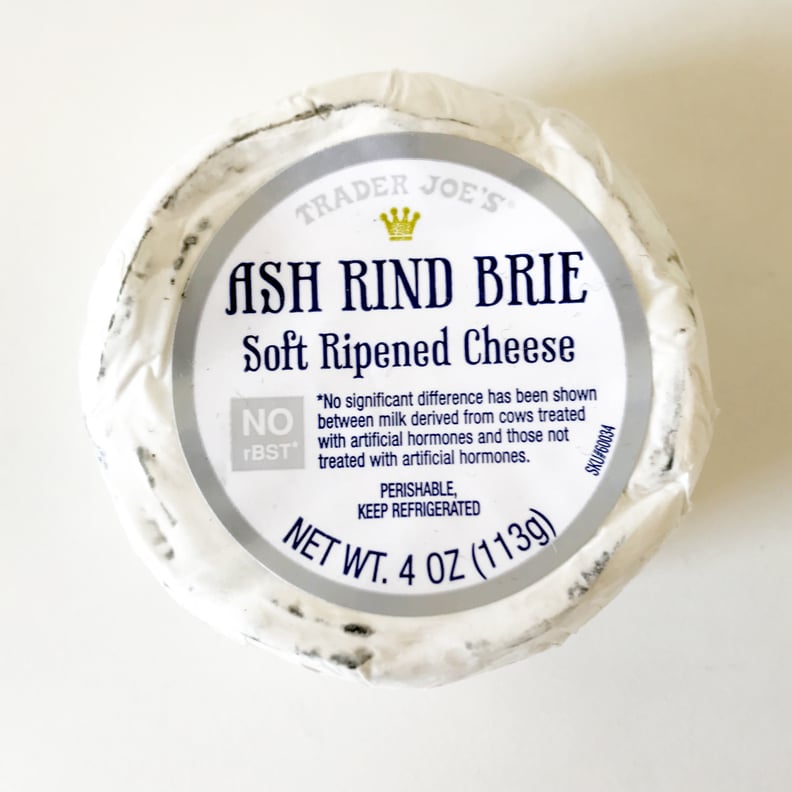 Pick Up: Ash Rind Brie ($5)
Meet your new favorite cheese from Trader Joe's: Ash Rind Brie. The rind is made of an edible vegetable ash, which sounds weird, but rest assured you won't really taste the rind. The pungent, creamy brie is easily spreadable on a baguette or crackers, but it's so delicious that we ate it on its own, too.
04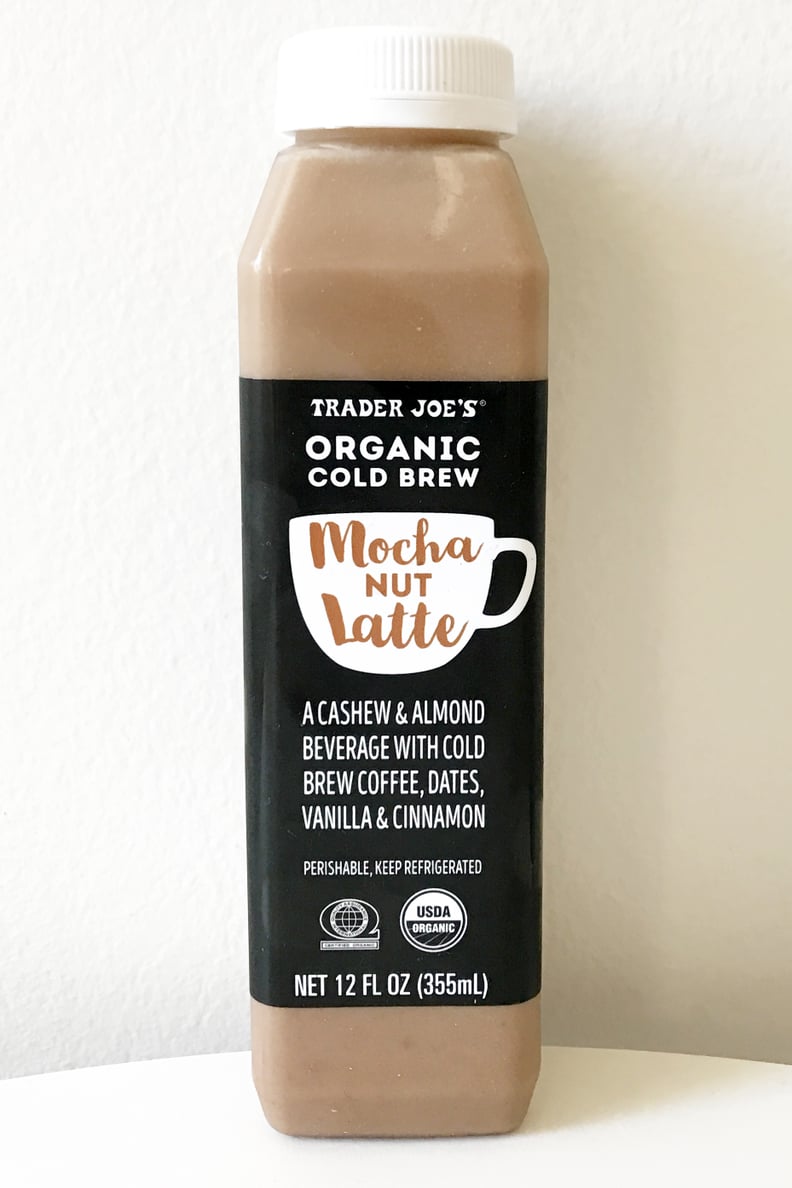 Pick Up: Organic Cold Brew Mocha Nut Latte ($4)
Listen up, dairy-free people who also love lattes: the new Organic Cold Brew Mocha Nut Latte will be your newest staple. Made with cashews, almonds, organic cold-brew coffee, dates, vanilla, and cinnamon, this bottled latte is creamy, nutty, and not overly sweet. It's a little bit on the thick and gritty side, which we find makes it feel more substantial than a regular cold brew.
05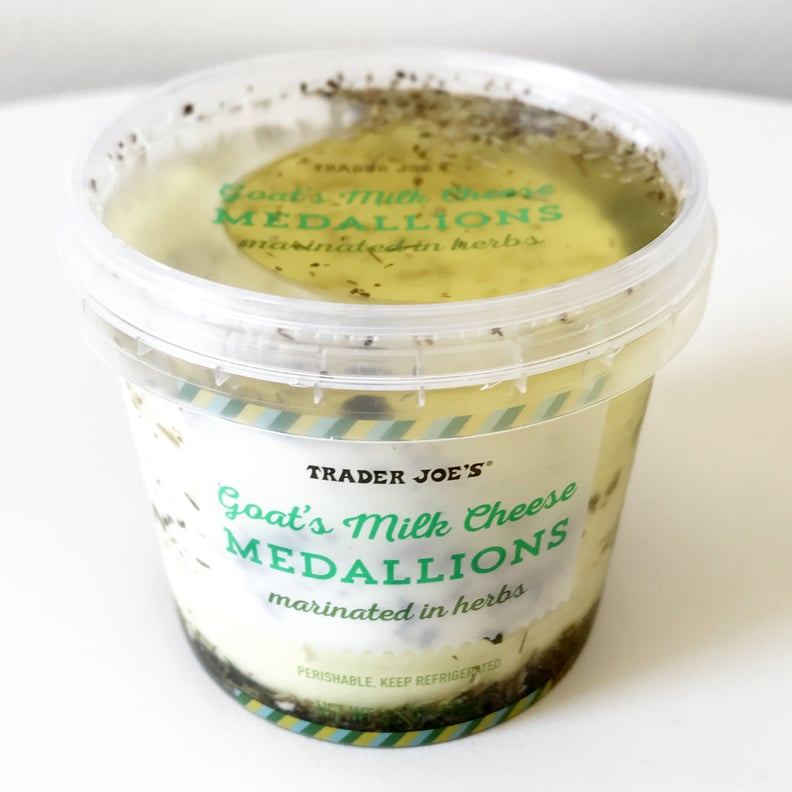 Pick Up: Goat's Milk Cheese Medallions Marinated in Herbs ($5)
Yet another standout new cheese from Trader Joe's is the container of Goat's Milk Cheese Medallions Marinated in Herbs. These luscious spheres of soft goat cheese are soaking in an aromatic bath of olive oil, black pepper, thyme, and rosemary, so each bite is filled with savory, herb-infused goodness. Crumble one of the medallions on top of a salad or set out the container along with a cheese and charcuterie spread for a sophisticated touch.
06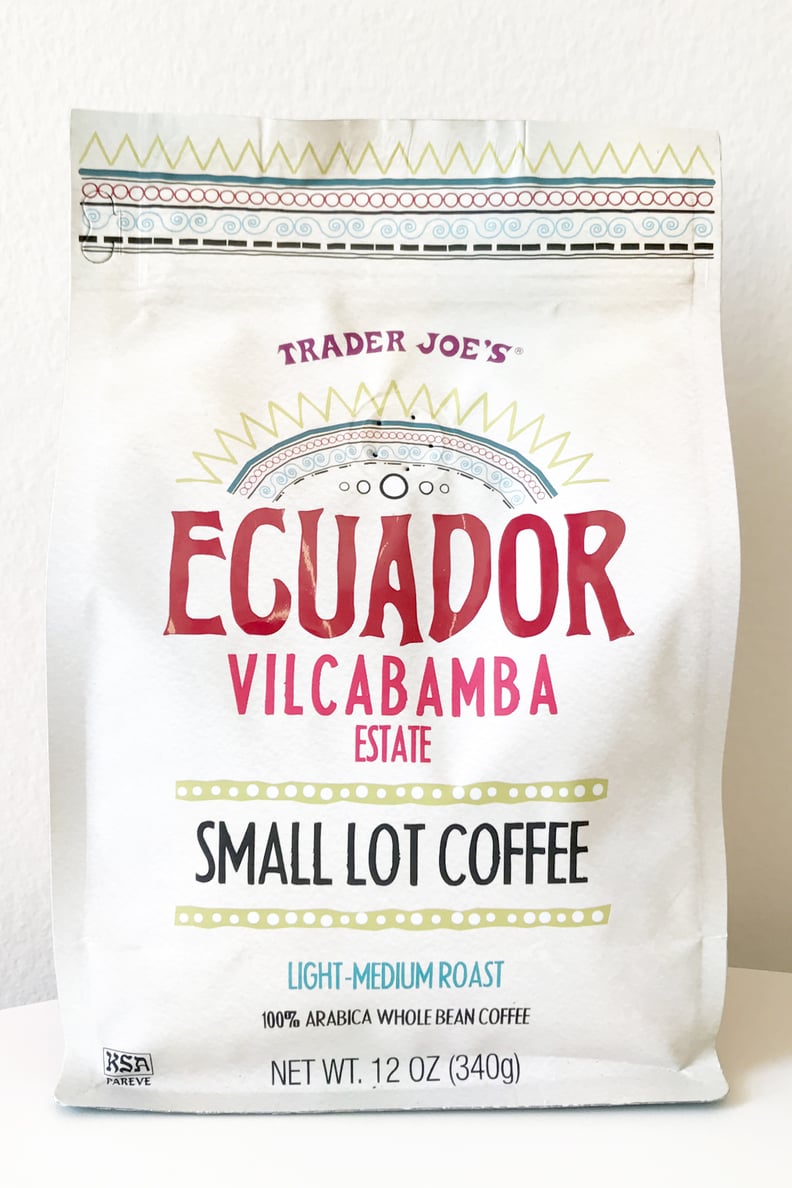 Pick Up: Ecuador Vilcabamba Estate Small Lot Coffee ($9)
Trader Joe's has an impressive and affordable selection of whole-bean coffee, and this Ecuador Vilcabamba Estate Small Lot Coffee is the latest addition. It's a light-medium roast, which means it has plenty of caffeine, but it's quite as bitter or bold as a dark roast, and we coffee-addicts fully approve. You can either grind the beans at home or use Trader Joe's in-store coffee grinder near the coffee-and-tea aisle.
07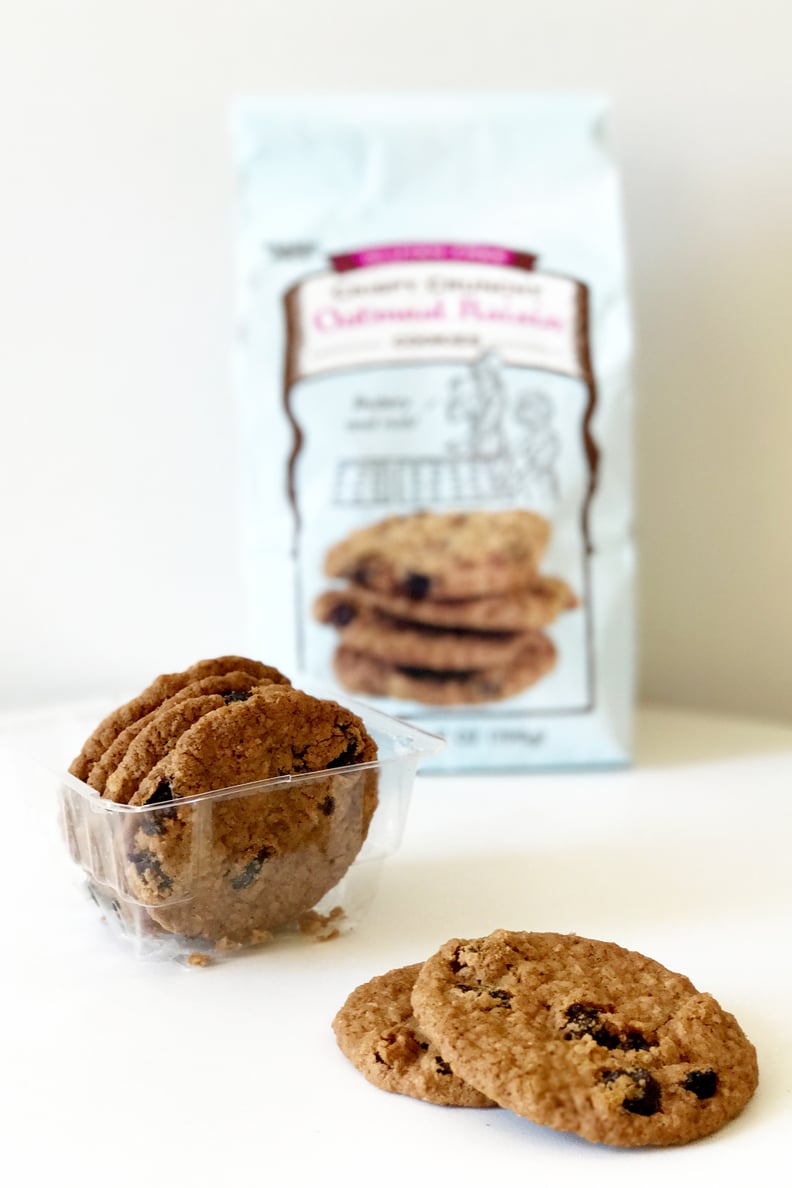 Pick Up: Gluten-Free Crispy Crunchy Oatmeal Raisin Cookies ($4)
Trader Joe's is at it again with another Tate's-like gluten-free cookie. The new Gluten-Free Crispy Crunchy Oatmeal Raisin Cookies are thin, crunchy, buttery, and perfectly cinnamon- and vanilla-infused. The first ingredient in these rich cookies is salted butter (a sign of a good cookie), followed by all of the whole ingredients you'd use in a homemade batch — no preservatives or fillers whatsoever, and the taste says it all.
08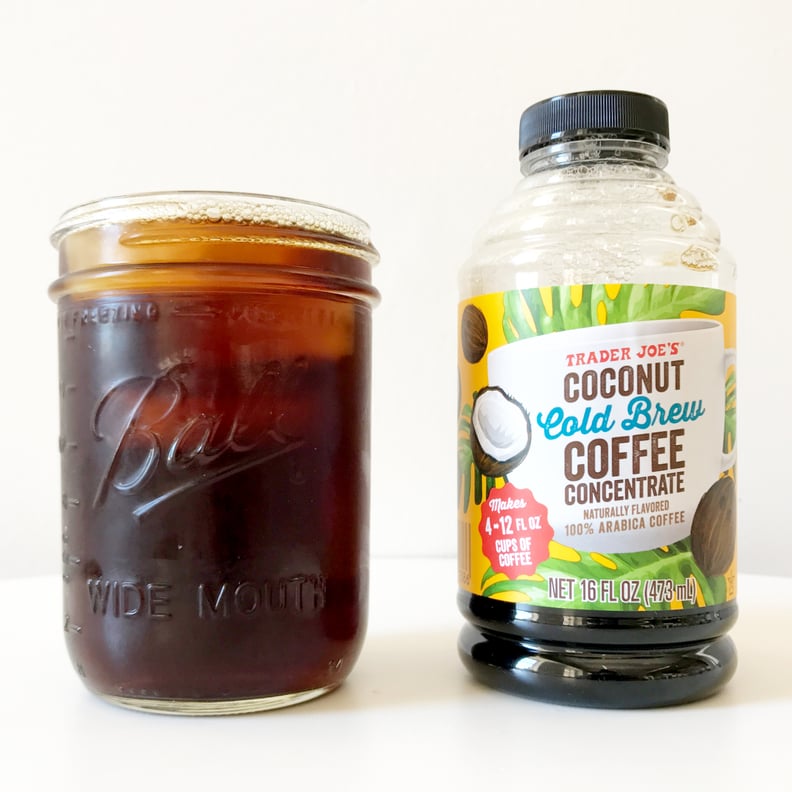 Pick Up: Coconut Cold Brew Coffee Concentrate ($5)
Drinking the same-old cold brew coffee can get a little boring, and Trader Joe's new Coconut Cold Brew Coffee Concentrate is exactly what you need to reinvigorate your morning routine. Enhanced with "natural coconut flavors," this strong, just-bitter-enough cold brew is not overwhelmingly coconutty and tastes the tiniest bit sweet without any added sugar. Because it's a concentrate, you'll need to dilute it with water or milk before mixing it up and drinking over ice. Plus, a little goes a long way: each 16-ounce bottle makes four servings.
09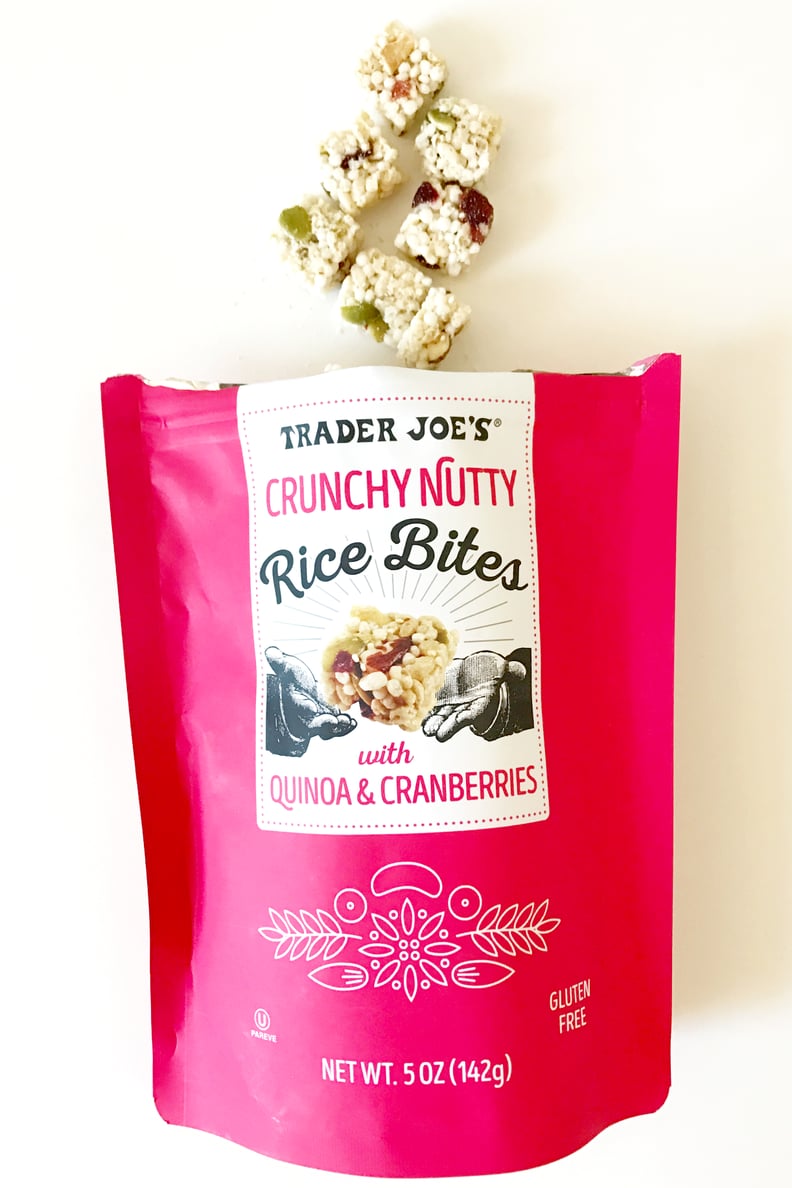 Pick Up: Crunchy Nutty Rice Bites With Quinoa and Cranberries ($3)
These new Crunchy Nutty Rice Bites With Quinoa and Cranberries are the perfect snack to reach for when you want to satisfy your sugar cravings but also want something somewhat healthy. The bite-size clusters are made with a combination of nuts, grains, and dried fruit, including brown rice, cashews, quinoa, pumpkin seeds, and dried cranberries, and are just sweet enough. Ultracrunchy and full of texture, these rice bites are the perfect pick-me-up.
10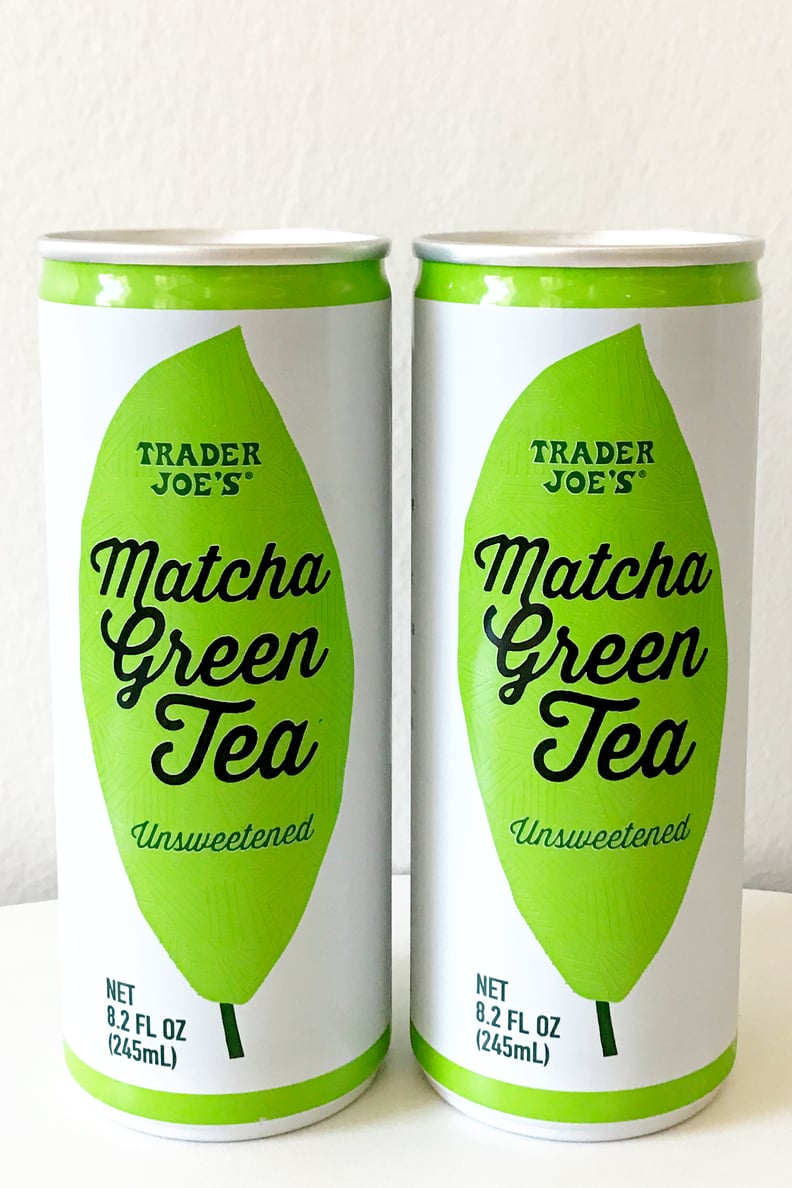 Pick Up: Canned Matcha Green Tea ($1 each)
Calling all matcha-lovers! Trader Joe's Matcha Green Tea cans, which are a product of Japan, will be your new favorite drink to stock in the fridge. The cans (sold individually) were initially announced in April, but many stores weren't in stock until now. The matcha is unsweetened and has an earthy, smooth, and slightly roasted taste. It's the perfect way to get caffeinated on the go if cold brew coffee isn't your thing.
11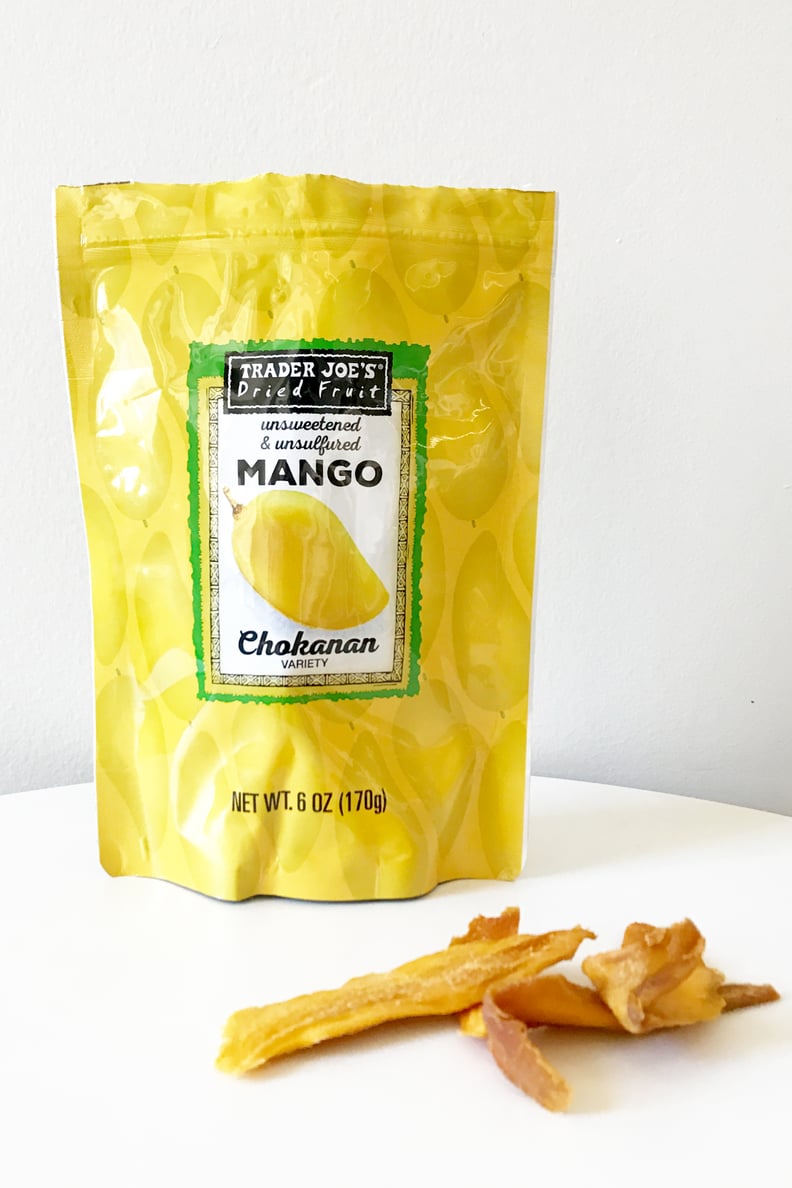 Pick Up: Unsweetened and Unsulfered Mango ($4)
Trader Joe's has several varieties of dried mango, and the new Unsweetened and Unsulfured Mango might be the best one yet. It's the Chokanan variety of mango from Thailand, which is naturally sweeter than many other types of mango. You'd think the sticky, chewy slices of dried mango were coated in a sugary syrup, but there are zero ingredients besides the mango itself; it's that good on its own.