See Why Reddit Is Freaking Out Over This Apartment
When photographer Nicolette Johnson put images she took of her art-filled Australian apartment on Reddit's Interior Design forum, she could not have imagined her post would take off the way it did.
Within minutes, fellow users were inundating her with questions on everything from where she purchased specific pieces to where she hid all her junk in the clutter-free space.
The short answers: she scavenged much of her furniture and decor from affordable sources; the Danish armchairs are from eBay and their cushions were refurbished by her mom; the stunning dhurrie rug was a steal from Gumtree (Australia's version of Craigslist); and the Scandinavian bed frame is from Ikea. As for where she keeps all her junk, she said she purged most of her stuff before downsizing to the small apartment.
Check out all the inspiring images of this chic 1920s-style abode and catch more of Nicolette's photographs on Instagram.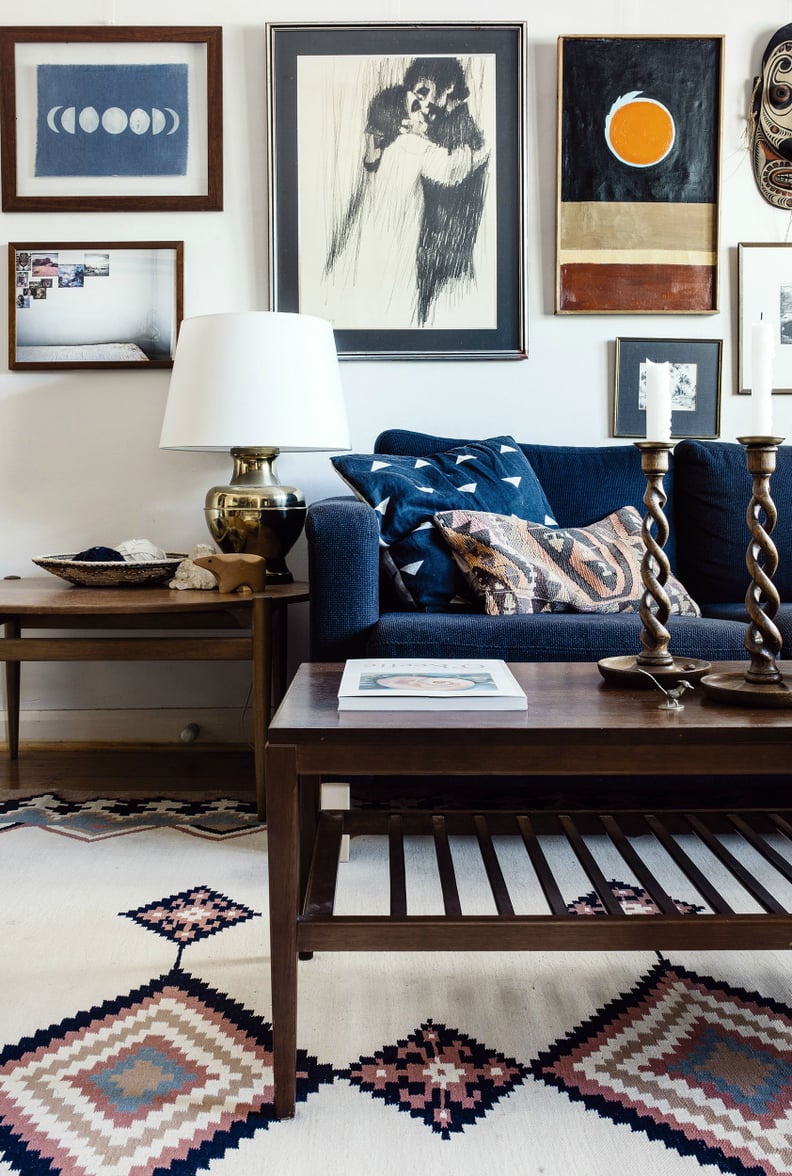 If the homeowner hadn't revealed she designed this space on a budget, we would have thought this room was put together by a pricey designer!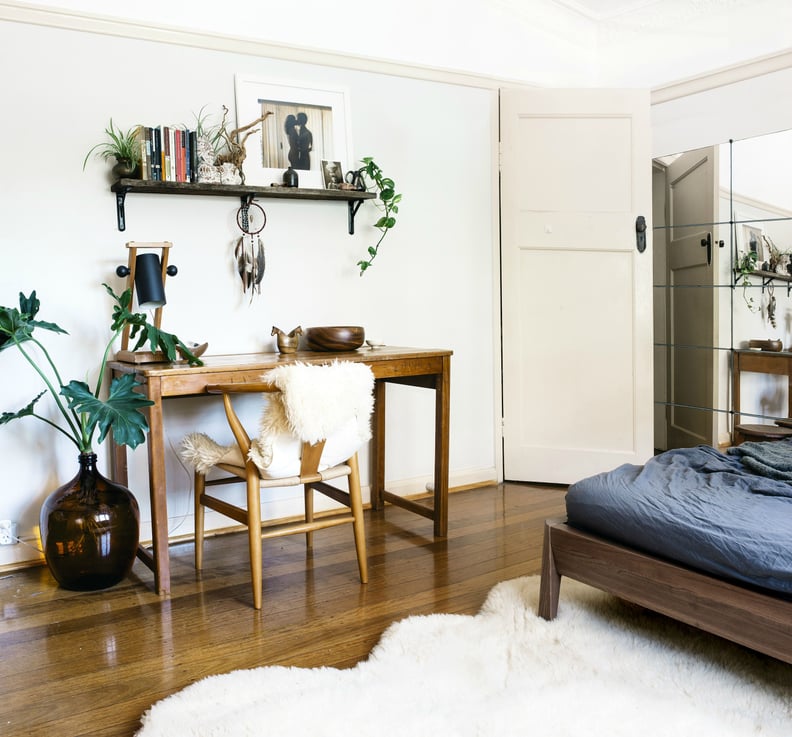 While the simple Scandinavian wood furniture in this bedroom-slash-office could come off as cold, the homeowner warmed it up with living greens and soft sheepskin throws.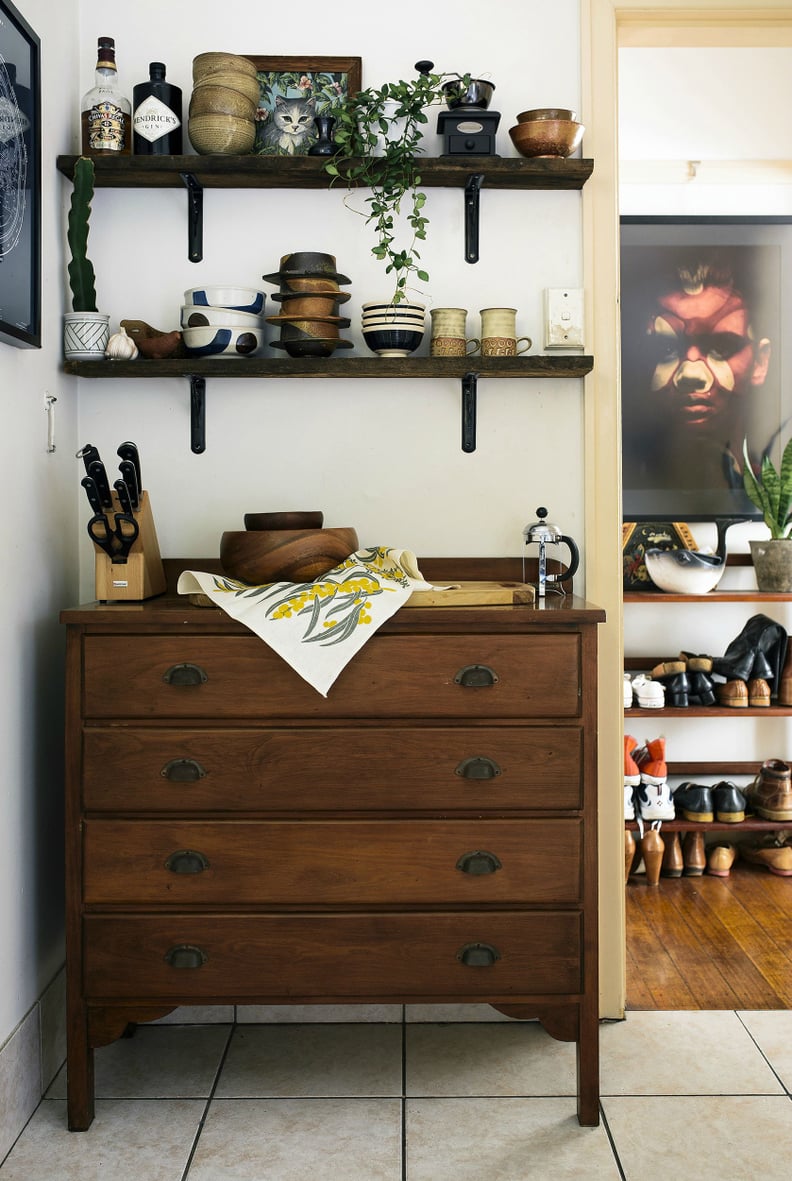 We're impressed by the ingenious way the homeowner used floating shelves and a repurposed dresser to create much-needed kitchen storage.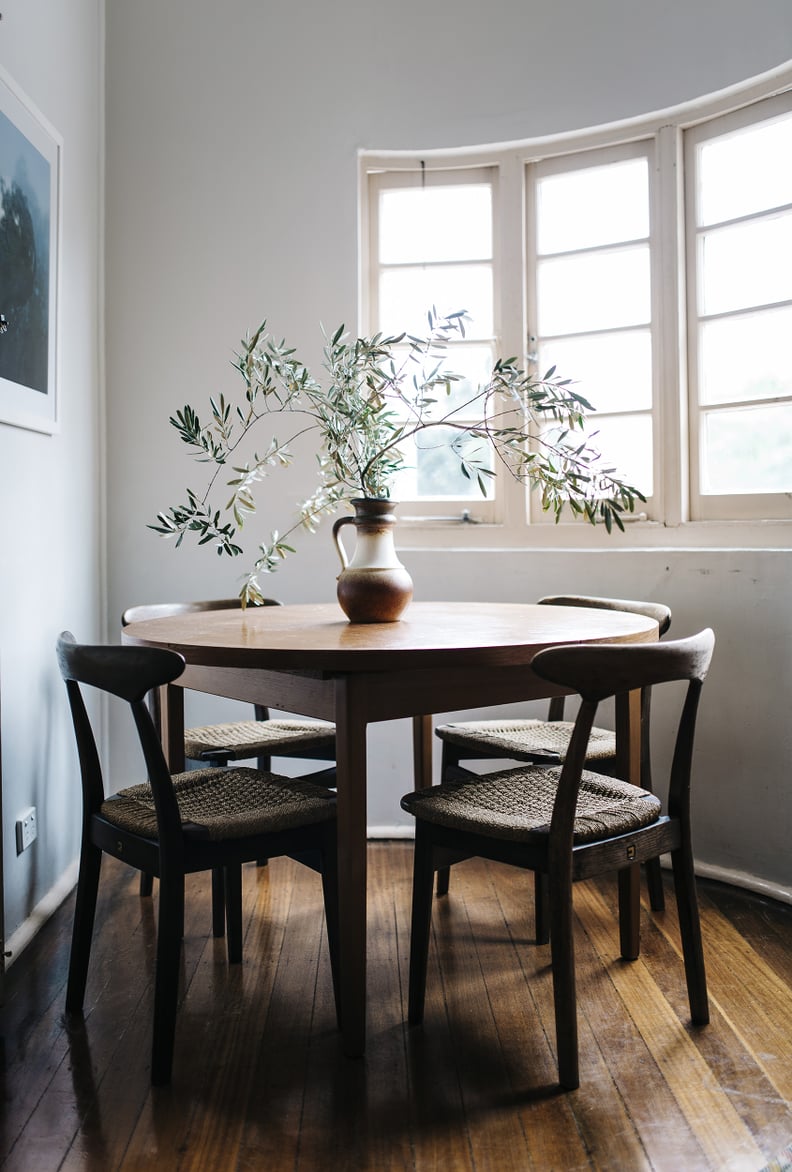 No need for curtains or extraneous decor in this unfussy dining room.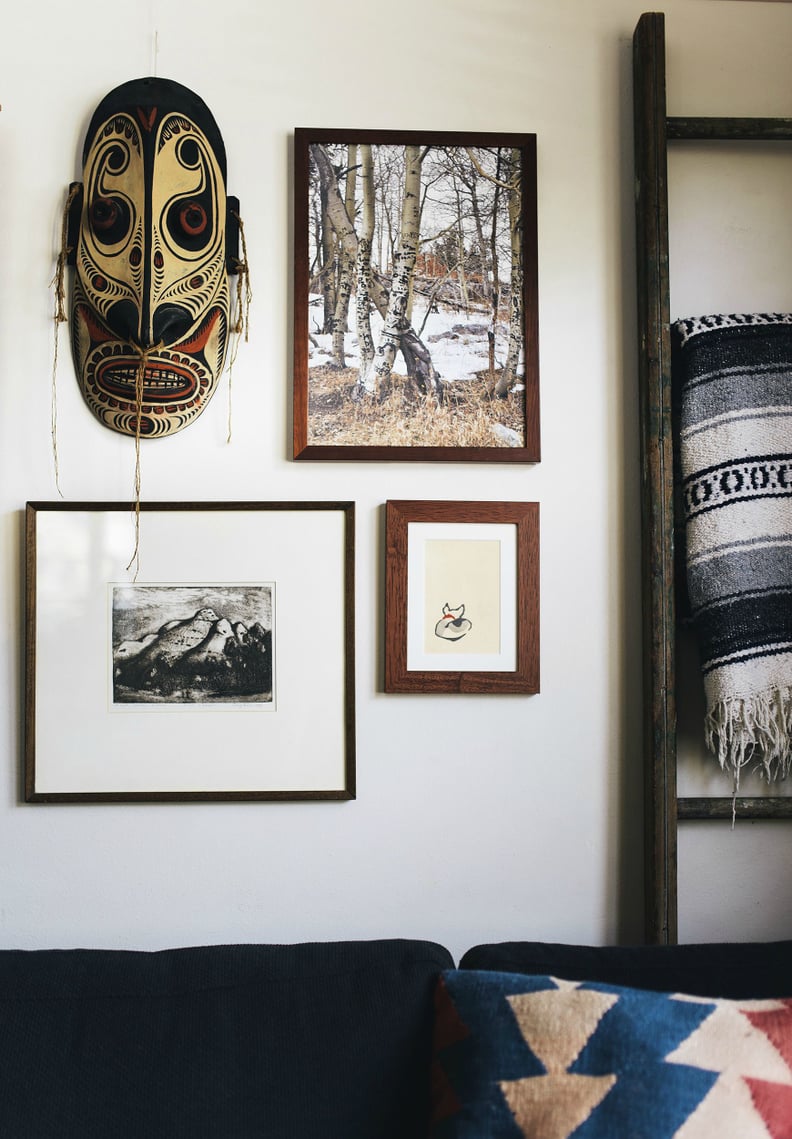 Tribal masks, unique art, and textiles add worldly interest to otherwise plain white walls.
We love the mix of textiles and prints in the living room.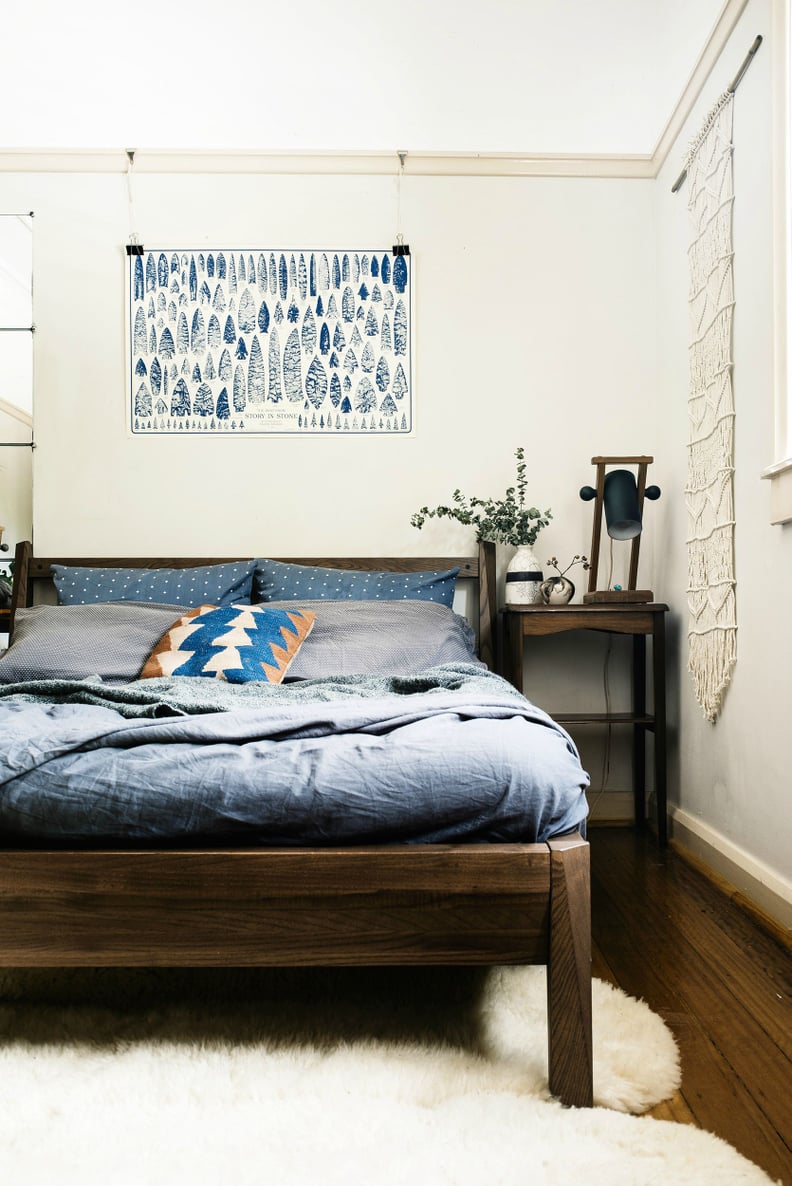 Incredibly, this gorgeous wooden bed was an affordable Ikea find!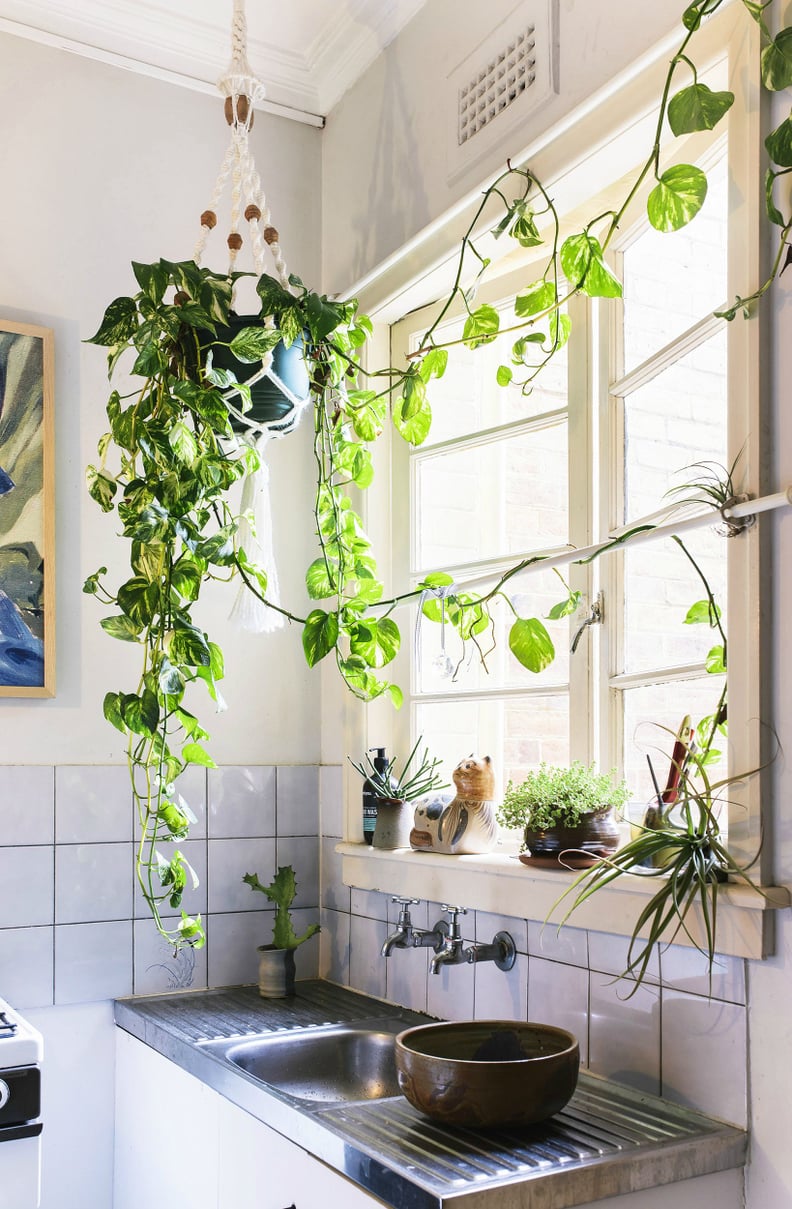 Houseplants enliven the small space.
Even the cat feels at home on the lovely Danish-style armchairs!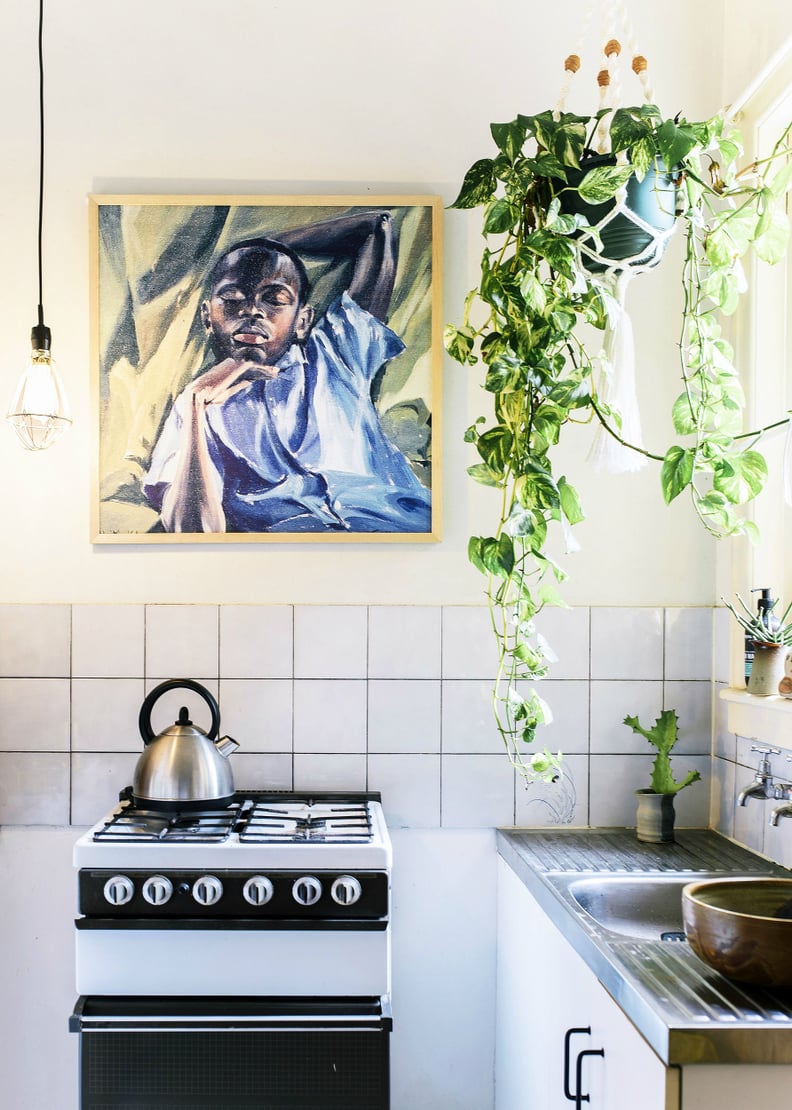 The eye-catching painting above the stove is a print of Izabella Godlewska de Aranda's
"Sleeping Boy."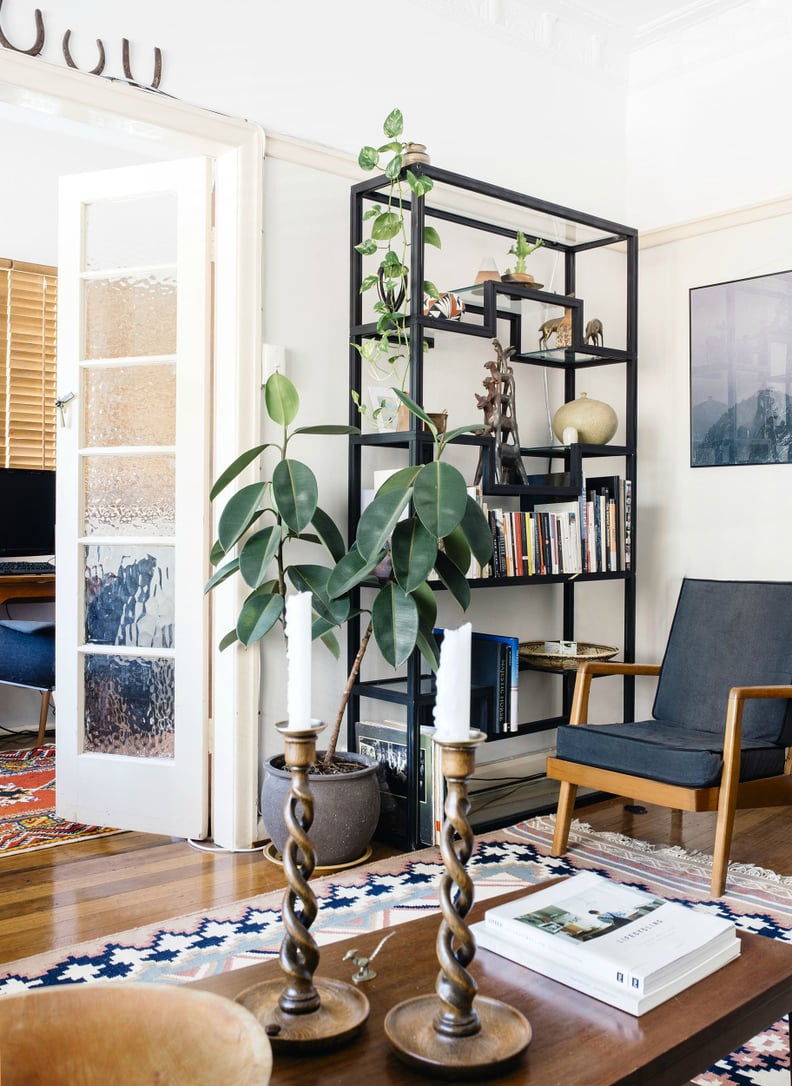 These armchairs were purchased at a bargain price on eBay.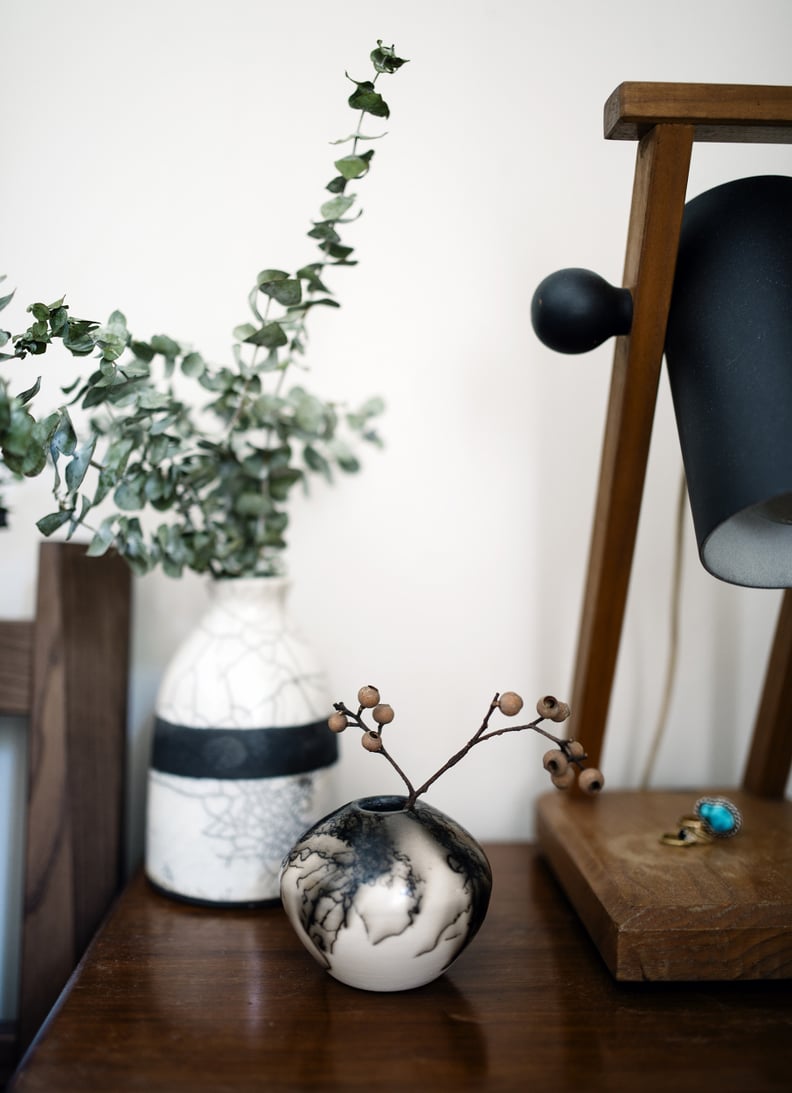 Tasteful vignettes, like this one, top flat surfaces.
The home's neutral palette and wood-heavy decor is continued in the kitchen.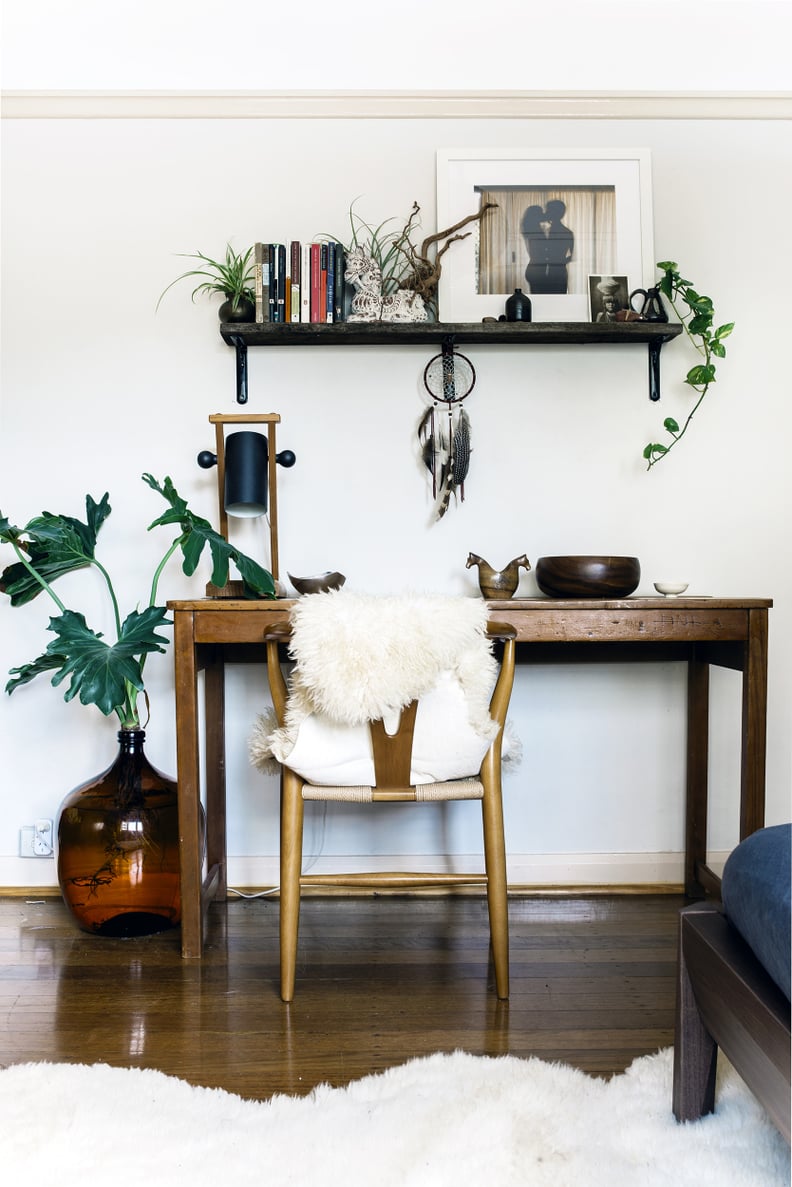 We would love to settle down to work at this desk!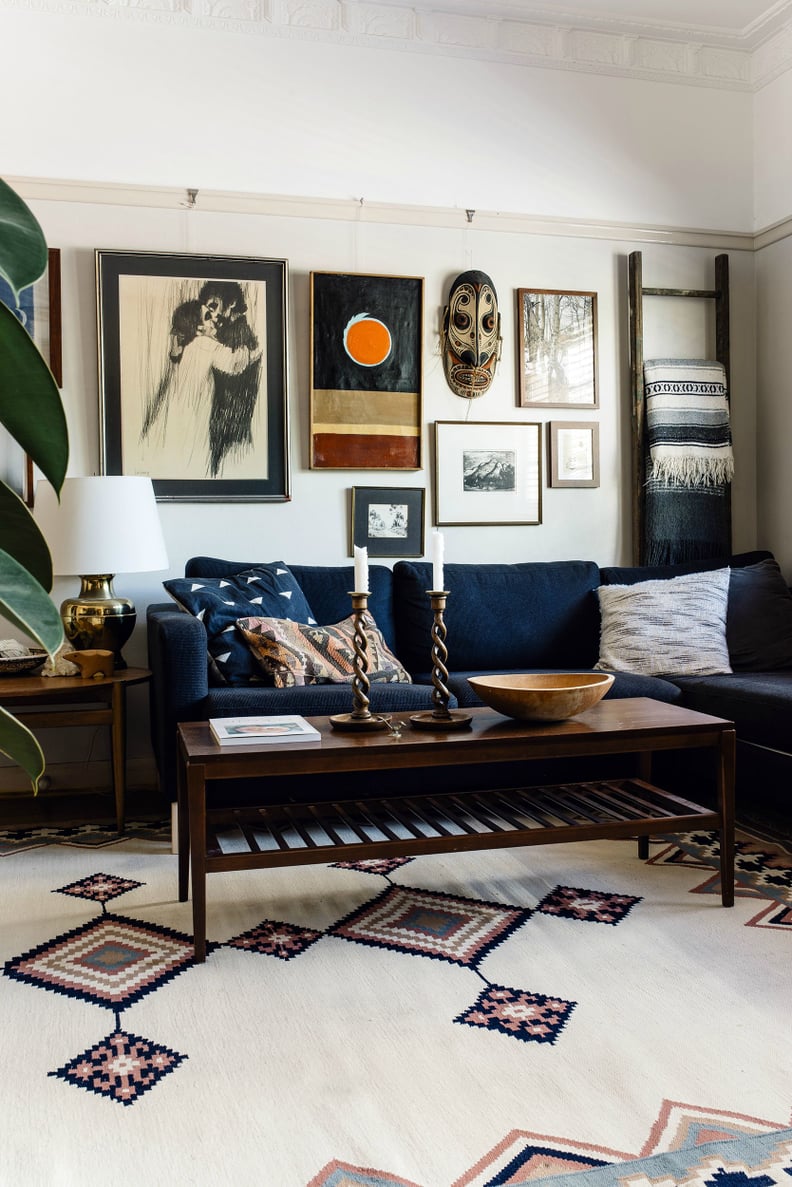 It's impossible not to appreciate the eclectic mix of art on this living room gallery wall!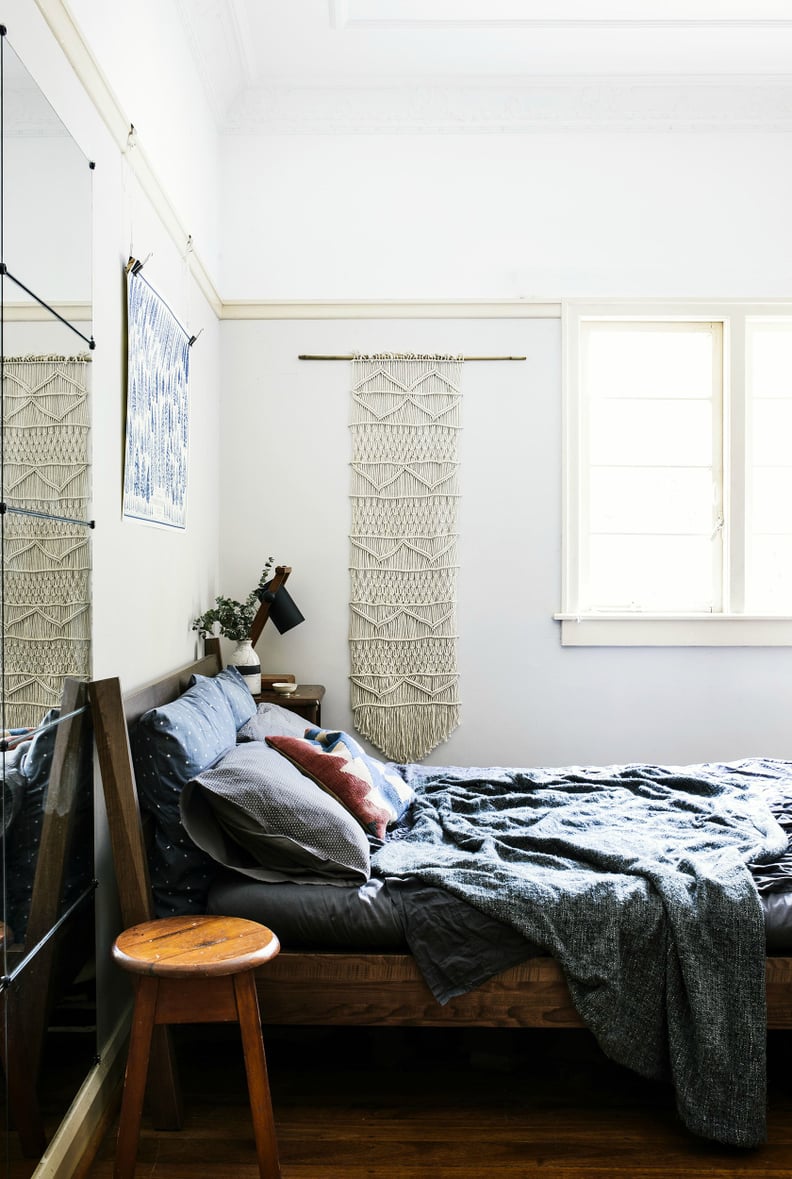 A white woven wall hanging adds subtle interest without detracting from the neutral palette.