Chip and Joanna Gaines's Net Worth
Y'all, Chip and Joanna Gaines's Net Worth Is Just as Massive as You'd Think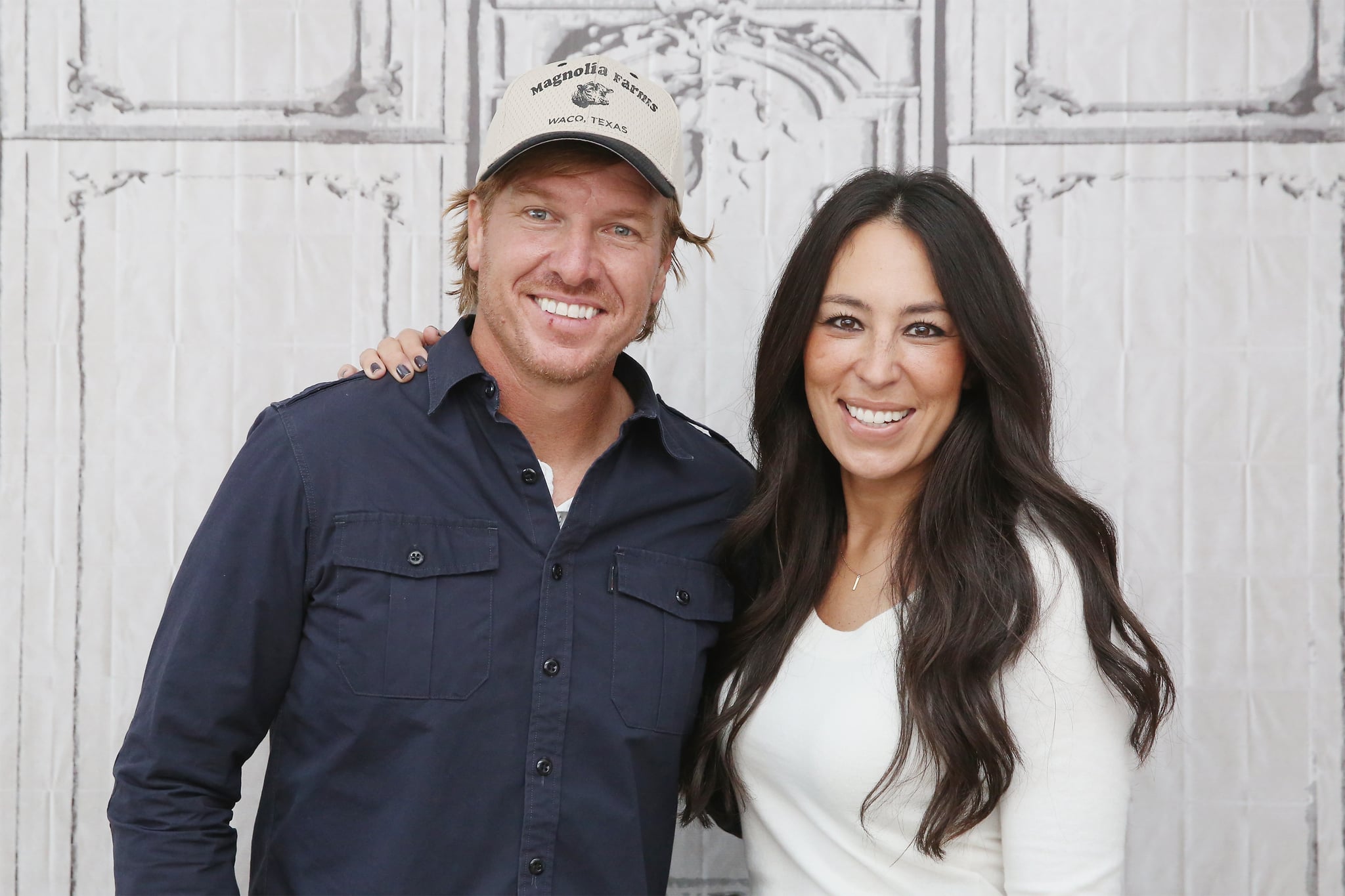 When I think about who I want to be when I grow up, it's almost always Joanna Gaines. OK, I'm technically the same age as the former HGTV star, but I still admire the hell out of her business chops (and her adorable relationship with her husband and partner, Chip). I wouldn't begrudge the talented duo a single penny of their fortune, which, as of 2017, was about $5 million, according to E! News. To further understand where all their cash is coming from (and figure out how to replicate it), let's break down the Gaineses' net worth.
Of course, we know the couple from their extremely popular HGTV show Fixer Upper, which ran for five years before ending in 2018. According to Business Insider, Chip and Joanna earned around $30,000 per episode. And now that the show is over (sniff), we have a new TV project from the Gaineses to look forward to. They announced in November 2018 that they'll be returning to the small screen with their own network sometime in the near future (the exact details have yet to be revealed).
In the meantime, should you want to add a touch of Joanna's signature style to your own space, you can head over to Target, where the couple's home goods line, Hearth & Hand With Magnolia, is available. Or shop Joanna's collaboration with Anthropologie.
Joanna has also has published several books, including The Magnolia Story, Magnolia Table: A Collection of Recipes For Gathering, and most recently, We Are the Gardeners, her first children's book.
The busy parents of five recently opened a restaurant and market in their native Waco, TX, called Magnolia Table. They also boast several other businesses, including a remodeling and design company called Magnolia Homes, as well as their own line of paint.
It's likely that with all of their success, the Gaineses are worth far more than $5 million today, and their net worth will only continue to grow with their new projects. All that good fortune and success couldn't happen to a nicer couple and family, and we especially love how they also make giving back a priority through their Magnolia Foundation.