Cindy Crawford and Rande Gerber Buy Luxury NYC Apartment
Cindy Crawford and Rande Gerber Spend Millions to Live in the Same Luxurious Building as George and Amal Clooney

Image Source: Getty / Samir Hussein
Rande Gerber and George Clooney have taken the next step in their million-dollar bromance! We previously reported that George and Amal Clooney had purchased a luxurious apartment at 100 East 53rd St. in Manhattan, and then found out late last year that the couple's best friends Cindy Crawford and Rande Gerber have reportedly purchased an "identical apartment, one floor above the Clooneys." They'll be close enough pop by and babysit the twins! After selling their side-by-side Mexican mansions for $100 million back in May 2016, it was only a matter of time before the buddies became neighbors again! They've reportedly purchased units in the skyscraper building, which is expected to be completed next year and sounds like it was built for luxurious couples like these two. The building has "hotel-like" amenities, a gourmet marketplace and restaurant by French chef Joël Robuchon occupying the first two floors, a wellness facility with a Pilates and ballet room, and a 60-foot sunlit swimming pool, and that doesn't even cover the individual apartments! Each residence is surrounded by breathtaking views of the city and 11-foot ceilings.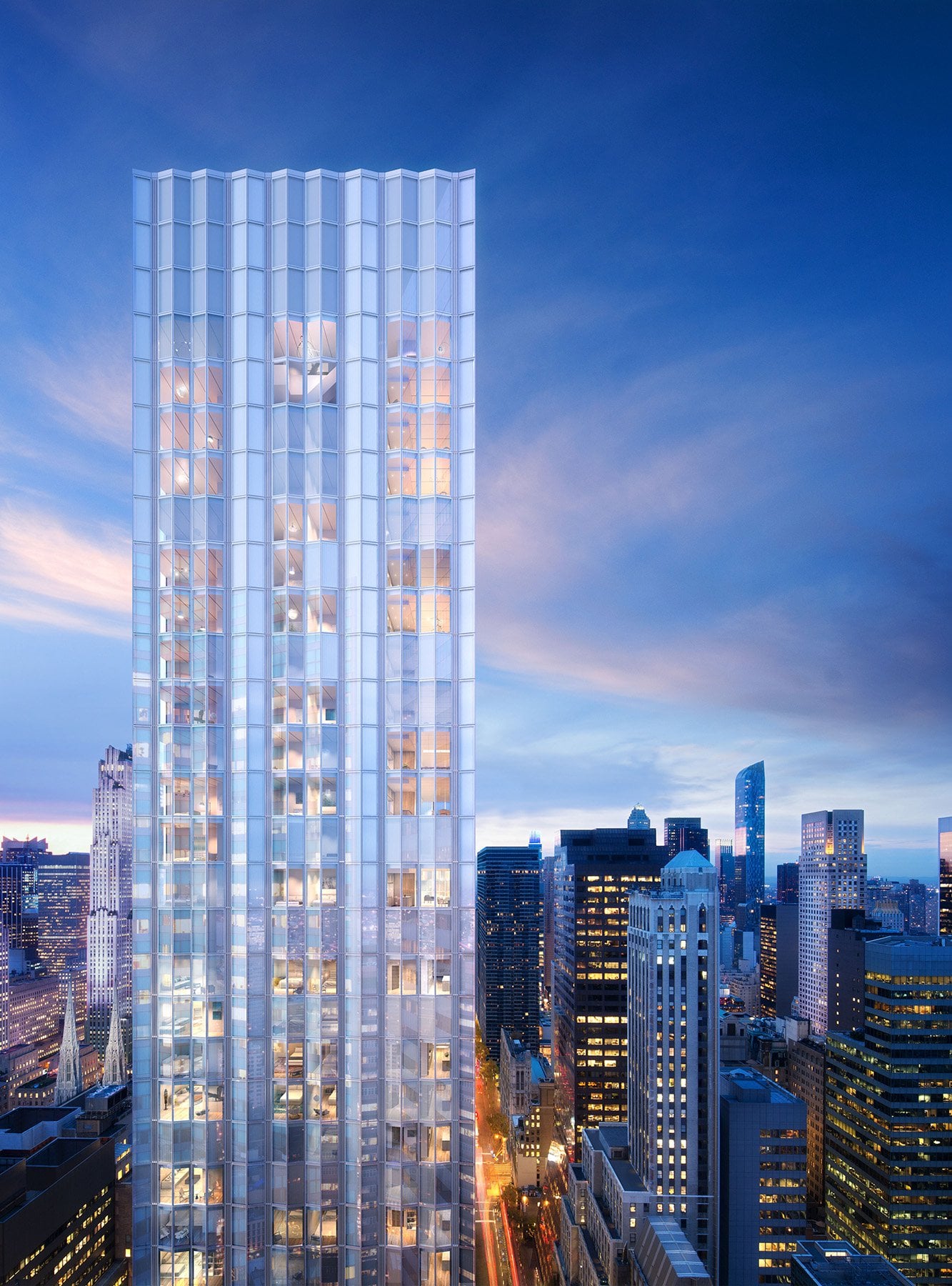 Image Source: 100 East 53rd St.
Check out all the photos of George, Amal, Rande, and Cindy's stunning new NYC building.