What Is HGTV's Home Town About?
4 Big Reasons Fixer Upper Addicts Will Love HGTV's Home Town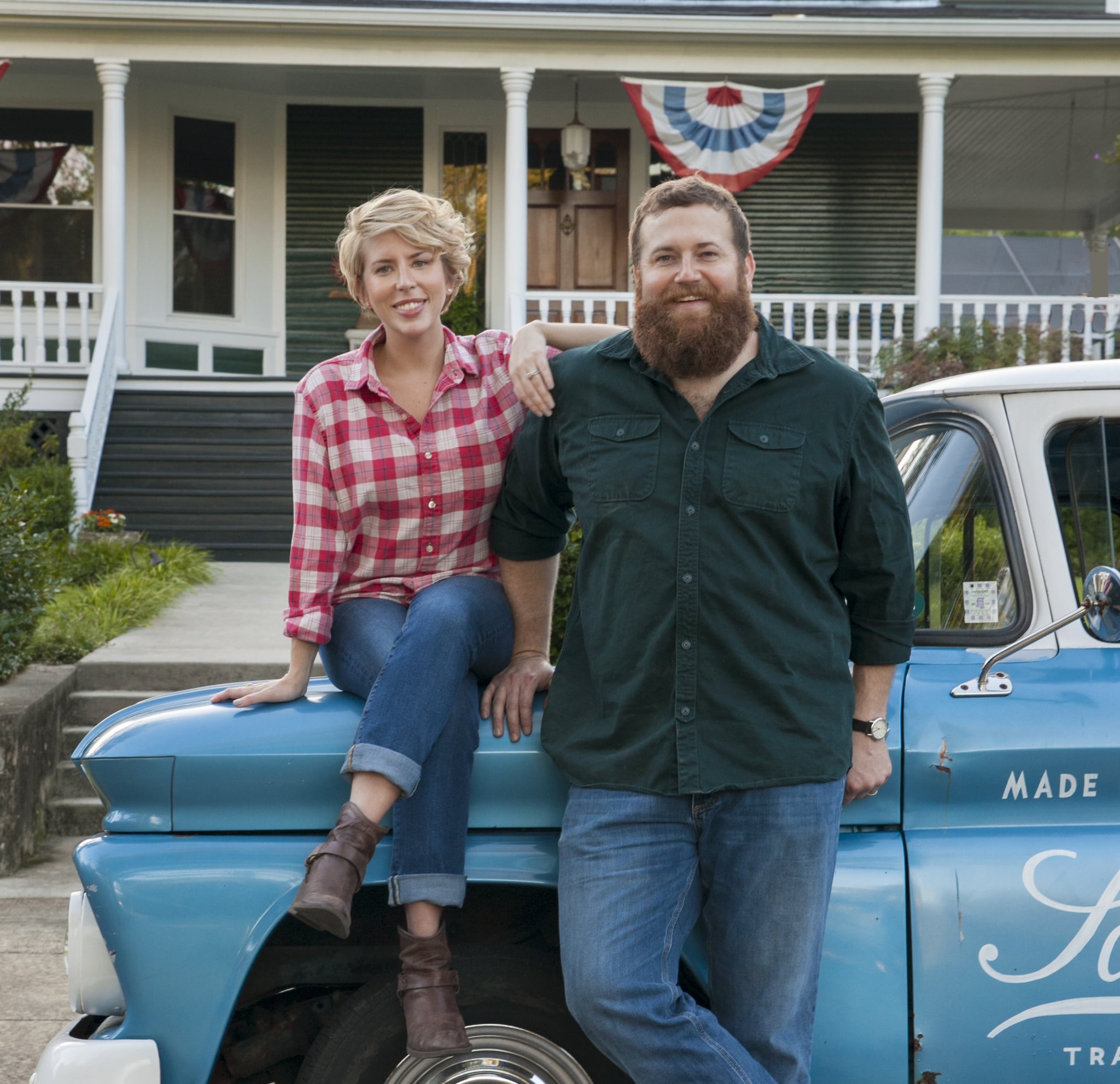 We know, you love Fixer Upper's Chip and Jo (who doesn't?), but it might be time to make room in your heart and DVR for another HGTV couple. Home Town is the network's new hit show in the making, and with good reason. The same HGTV exec behind Fixer Upper zeroed in on a magical formula that audiences can't seem to get enough of. Like Chip and Joanna Gaines, Home Town's Ben and Erin Napier are big-hearted, wildly talented, small-town Southerners who transform dated houses into dream homes for their clients. Sound familiar? While you might be tempted to label the show as a Fixer Upper knockoff, here are four fascinating things about Home Town that set it apart.
Erin's Adorable Art Sketches
Like Chip and Joanna, Ben and Erin present their clients with a few old homes that have major potential. While Joanna describes the changes she would make to her clients, Erin presents them with a colorful, frame-worthy sketch of their home's exterior to help them envision the curb appeal. Instead of using the high-tech 3D rendering program Joanna uses to describe plans for the interior, Home Town viewers watch as storybook-like illustrations pop up on the screen.
Their Salvaging Adventures
While Chip and Joanna peruse antique shops for charming vintage finds, Ben and Erin's approach to treasure hunting relies more on scouring the city for reclaimed goods. Whether they're exploring an abandoned school or hitting up a local bowling alley, it's thrilling to see what they uncover.
Erin's DIY Tips
If you've ever marveled at Nicole Curtis's knowledge for getting old homes to sparkle, you'll be happy to learn similar tips from Erin. In a recent episode, Erin shares her go-to hack for refurbishing old hardware that is covered in paint. She places it in a slow cooker with detergent and then easily scrapes the paint off with a sanding block. Who knew!
Local Artist Spotlights
Ever wondered how a gaslight fixture is made or how an art dealer advises on the perfect piece of wall decor? Home Town invites viewers to follow Erin along as she meets with local artists and business owners to source her design finds.