Why You Should Always Use Paint Primer
The 1 Thing Chip Gaines Says You Must Do Before Painting Anything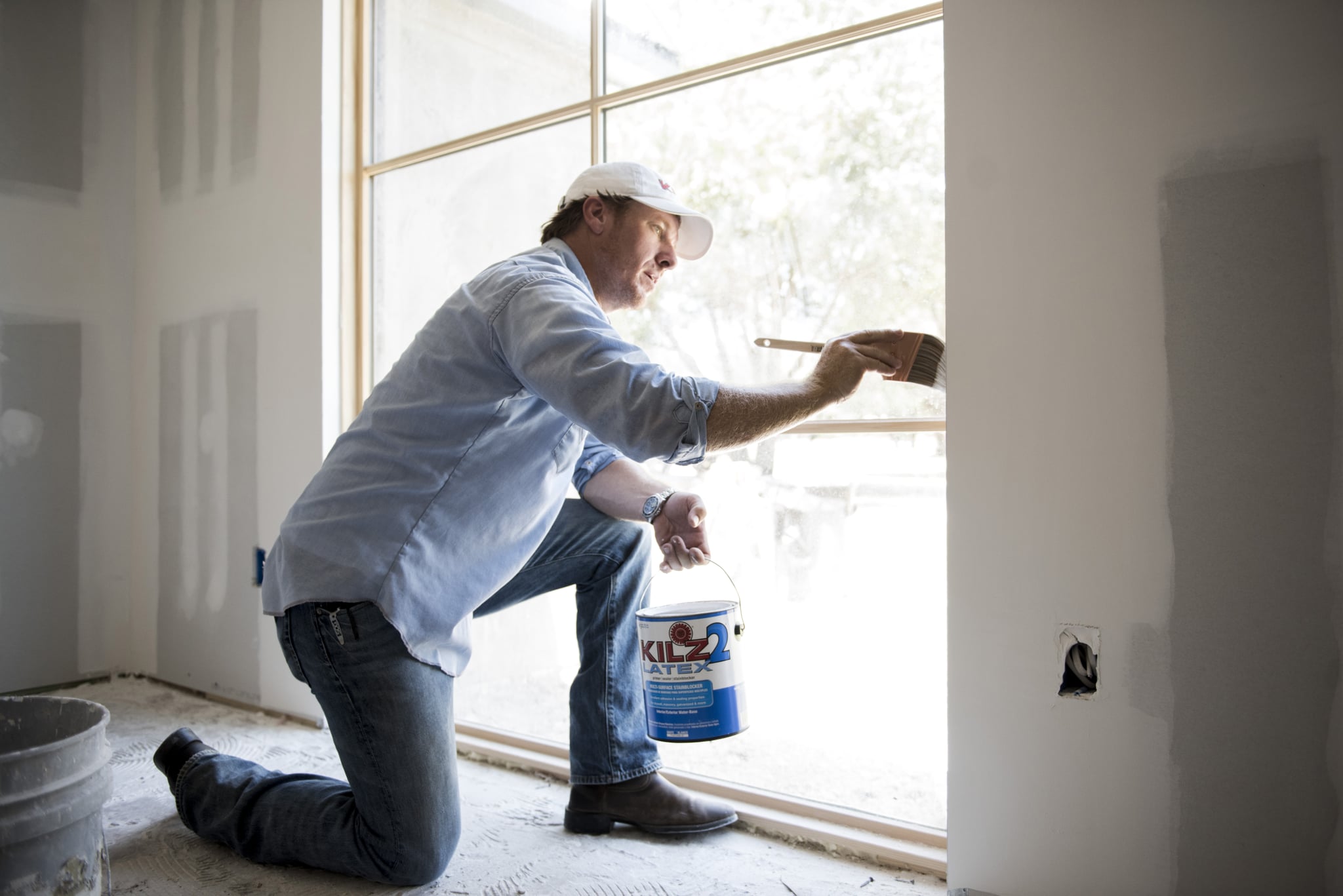 Chip Gaines had been a successful contractor long before Fixer Upper shot him into superstardom, so he knows a few things about painting houses. We caught up with Chip at a KILZ Brand paint demonstration (he's a rep for the company), where he had one big piece of advice for anyone considering painting: always start with primer. Chip says starting with primer is like laying a strong foundation for your project; even if it takes a little extra time, it's worth it so that the rest of the project is set up right.
"A lot of people think primer is unnecessary and will only add time to their project, so they skip it. That's a huge mistake," Chip said. "If you're going to do a project right, priming is essential. It not only covers up unsightly marks but also ensures you have the perfect foundation to achieve your ideal finish." Chip emphasizes the color of your paint itself will actually be more accurate, apply better, and last longer when you use primer. And this isn't exclusive to walls. Furniture, cabinetry, and trim should all receive a coat of primer before paint, especially if you're going for a dramatic color change.
To emphasize his point, Chip shared a story from when he and Joanna were first married. He had purchased a wreck of a house for them to move into after they wed, thinking they could renovate it and make it their own. When they returned from their honeymoon, he carried Joanna over the threshold and into an embarrassing dump. The walls were dirty and stained, and the college kids who had lived there prior hadn't even bothered to clean their food out of the refrigerator when they moved. The electricity had been shut off since then, and the food had been rotting in the Texas Summer heat, so the entire house stank. It wasn't the romantic newlywed home he had hoped to start his marriage off in.
Disappointed but undeterred, Chip began cleaning up the property. After giving the walls a good wipe-down, he applied primer to them to hide the party stains and seal rotten food, stale smoke, and other bad odors in the wall. From there, Chip and Joanna added a beautiful color to the wall, ripped out the carpeting, and set out renovating the house into their first home. To this day, he swears by primer. "Nothing helps us hit the refresh button during renovation projects quite like a fresh coat of primer."
Travel and expenses for the author were provided by KILZ for the purpose of writing this story.

Image Source: KILZ Brand