Every editorial product is independently selected by our editors. If you buy something through our links, we may earn commission.
A trip to Home Depot is a must at the start of every season (if not more often). If any mention of the store has you conjuring up images of long slabs of wood, paint, or even your father, you should know that there are loads of Instagram-worthy home items to go around, too. Think, affordable houseplants, chic velvet chairs, and our recent obsession: Adirondack chairs.
These perfect summer chairs will spruce up any outdoor space — not to mention they're super comfortable to lounge on — and after you look at the next 11 chairs, we have a feeling you'll be just as excited as we are. From foldable Adirondack chairs to Adirondack sets and even ones with cushioned seats, these are the best Adirondack chairs at Home Depot.
— Additional reporting by Marisa Petrarca
01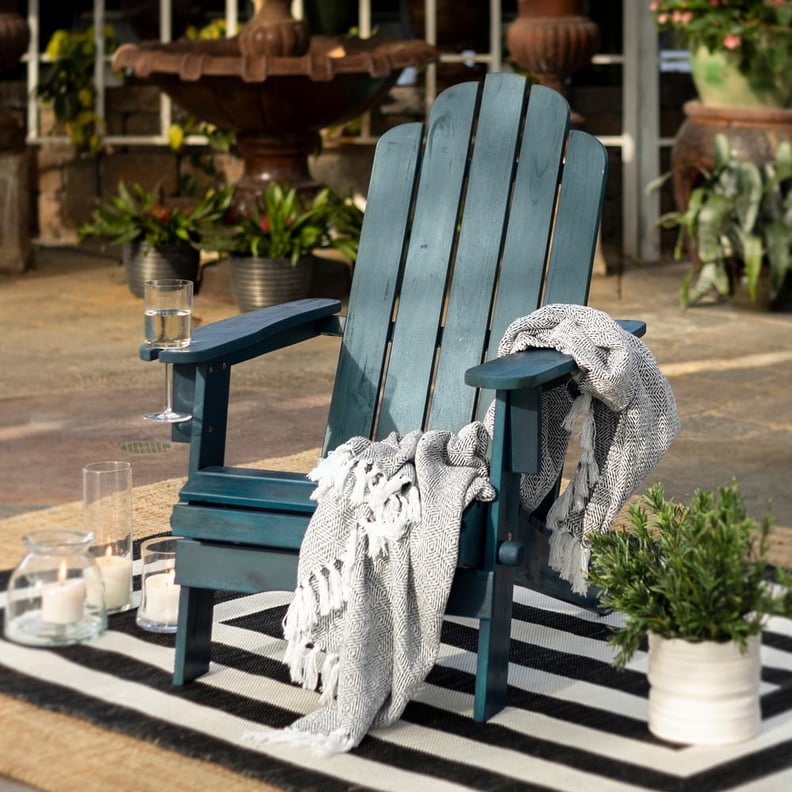 A Wine Adirondack Chair: Foldable Adiron Walker Edison Adirondack Chair
02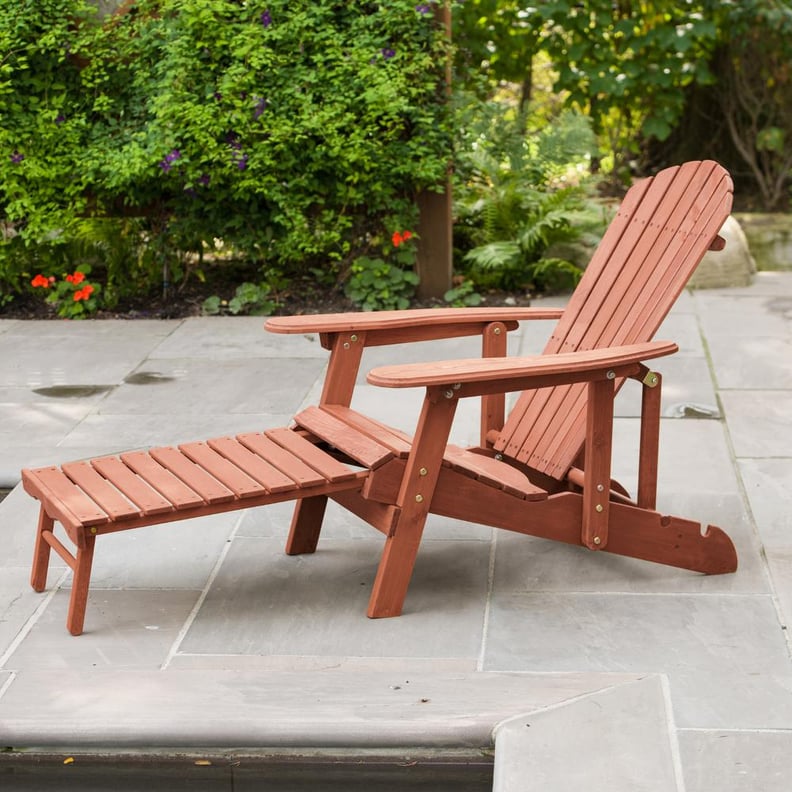 A Lounge Adirondack Chair: Leisure Season Reclining Patio Adirondack Chair With Pull-Out Ottoman
03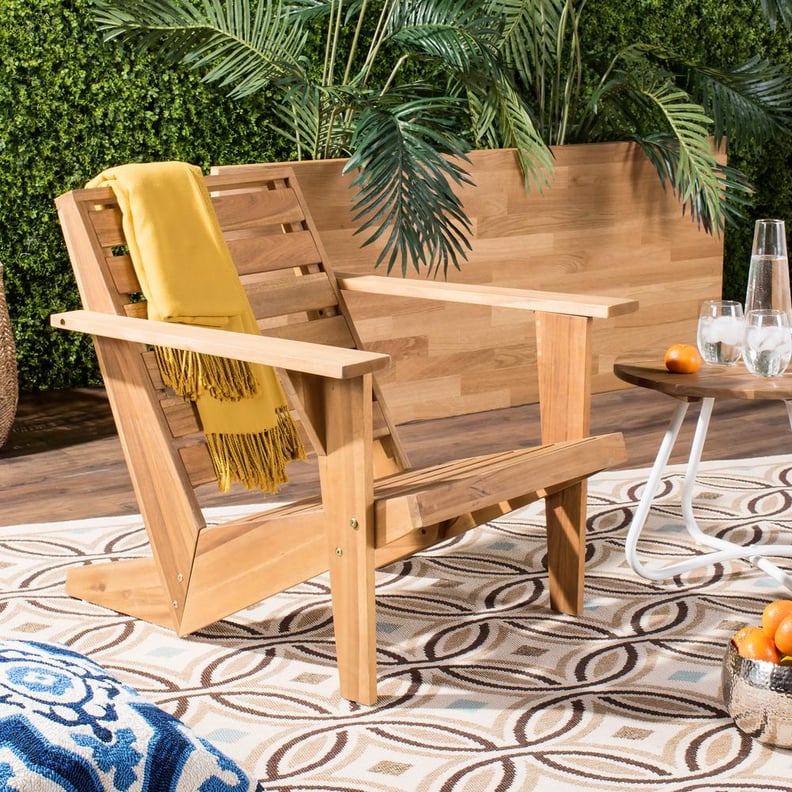 Best Contemporary Adirondack Chair: Safavieh Lanty Wood Adirondack Chair
This is the sort of chair that deserves an award for its versatile, contemporary design. The Safavieh Lanty Adirondack Chair ($188) will look amazing poolside, and it also comes in gray and blue if the natural wood isn't your style.
04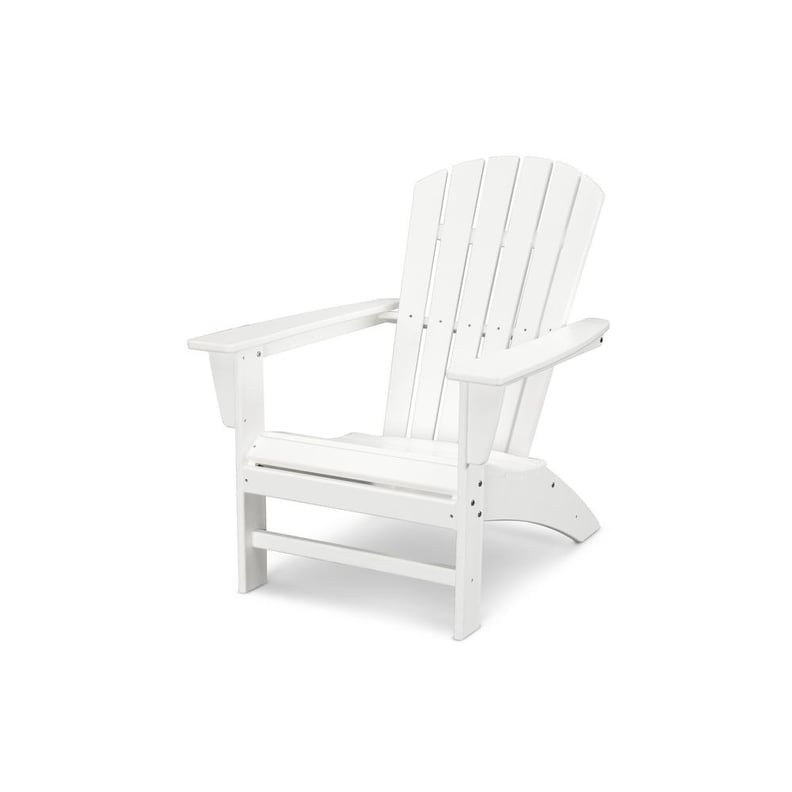 Best-Rated Adirondack Chair: Polywood Traditional Curveback Outdoor Patio Adirondack Chair
With a five-star rating, it makes sense that this low-maintenance Polywood Traditional Curveback Outdoor Patio Adirondack Chair ($219) is rated the store's bestseller. Not into the white? Choose from 12 different colors ranging from white to a turquoise blue aptly named Aruba. Bonus: it has a 20-year warranty.
05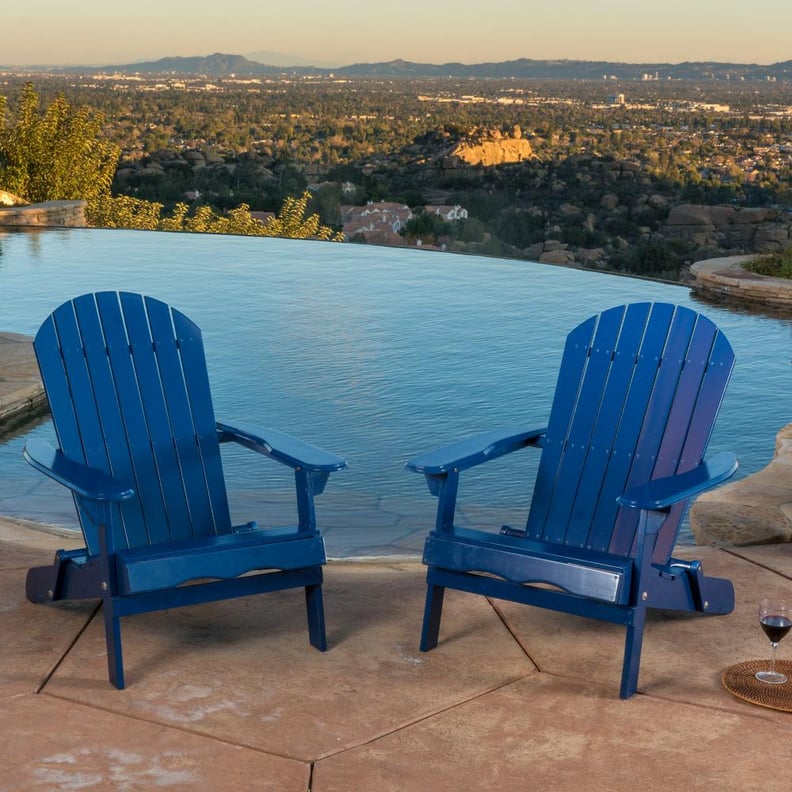 2-Pack Adironack Chairs: Noble House Haylee Reclining Wood Adirondack Chair
06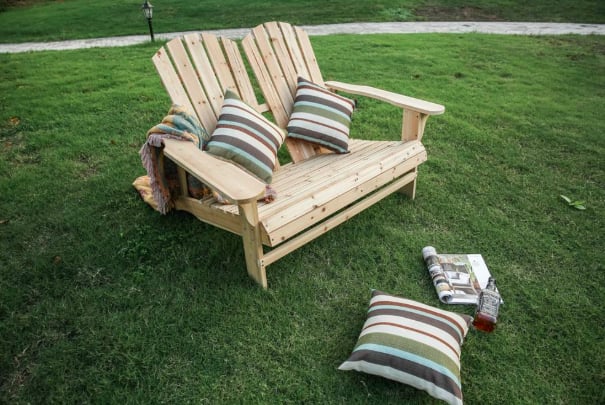 Connected Adirondack Chairs: Patio Festival Natural Wood Double Adirondack Chair
07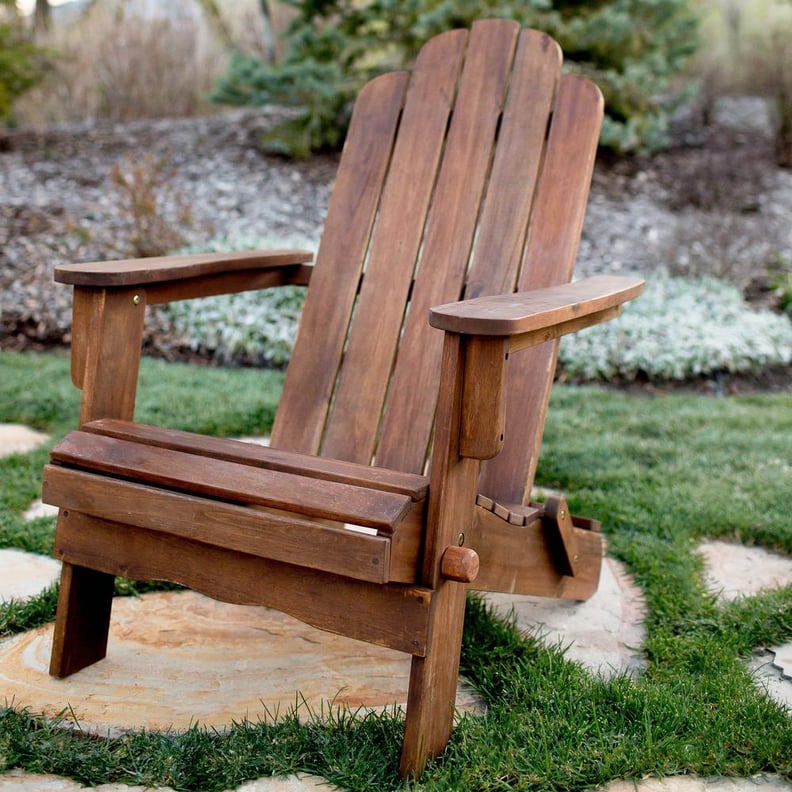 A Rustic Adirondack Chair: Walker Edison Furniture Company Wood Adirondack Chair
08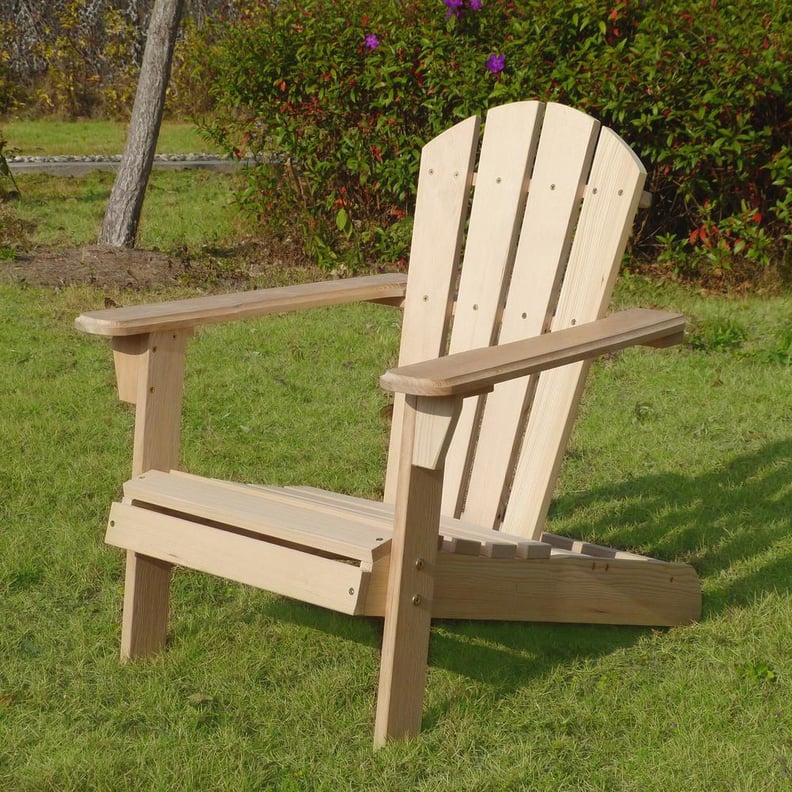 A Kids Adirondack Chair: Unfinished Wood Kids Adirondack Chair Kit
09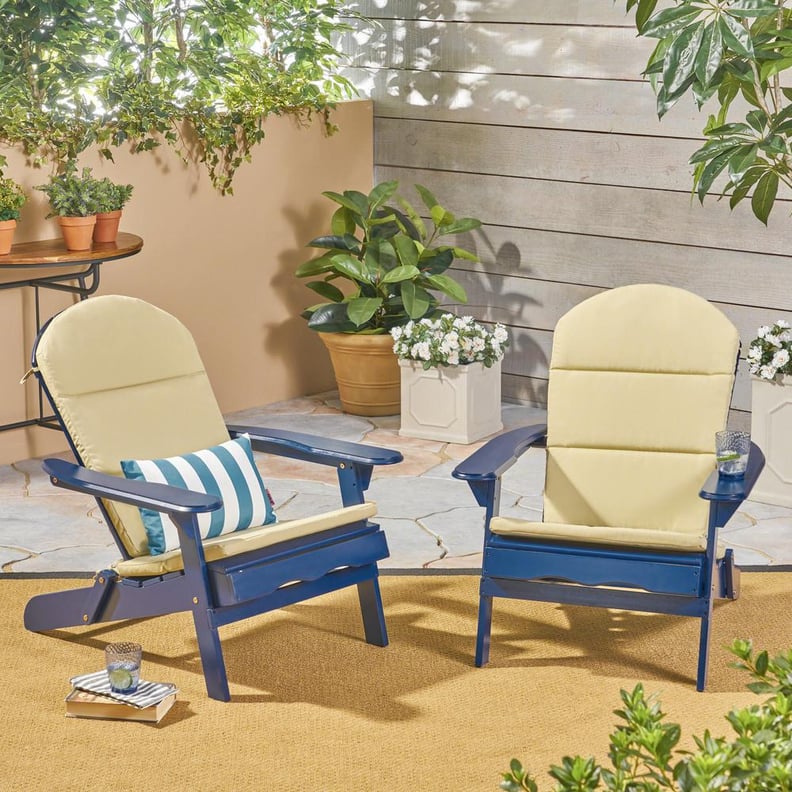 Cushioned Adirondack Chairs: Folding Wood Adirondack Chairs With Khaki Cushions
10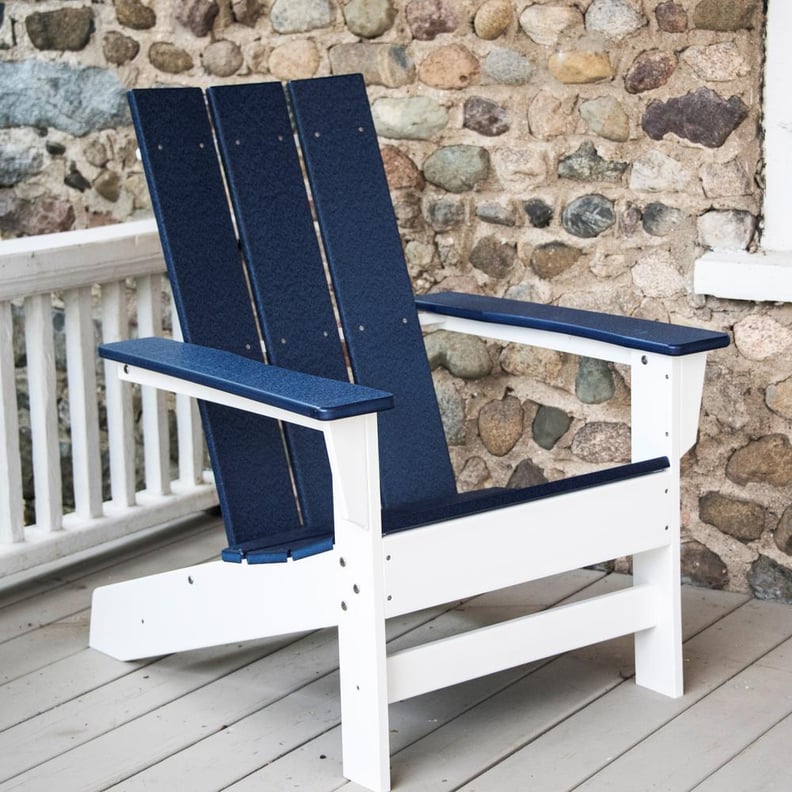 A Modern Adirondack Chair: Durogreen Aria Recycled Plastic Adirondack Chair
11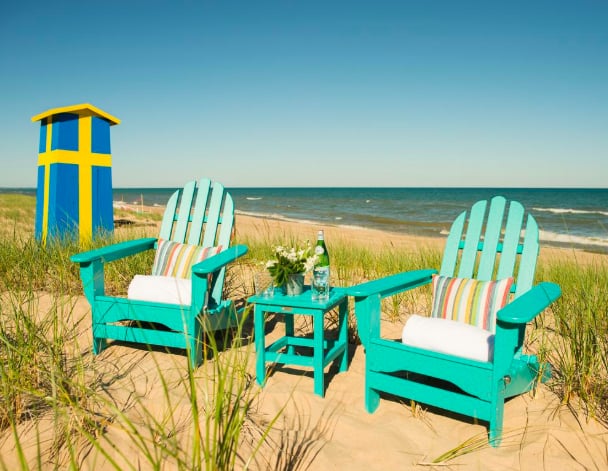 An Adirondack Chair Set: Durogreen Icon Aruba 3-Piece Plastic Adirondack Chat Set