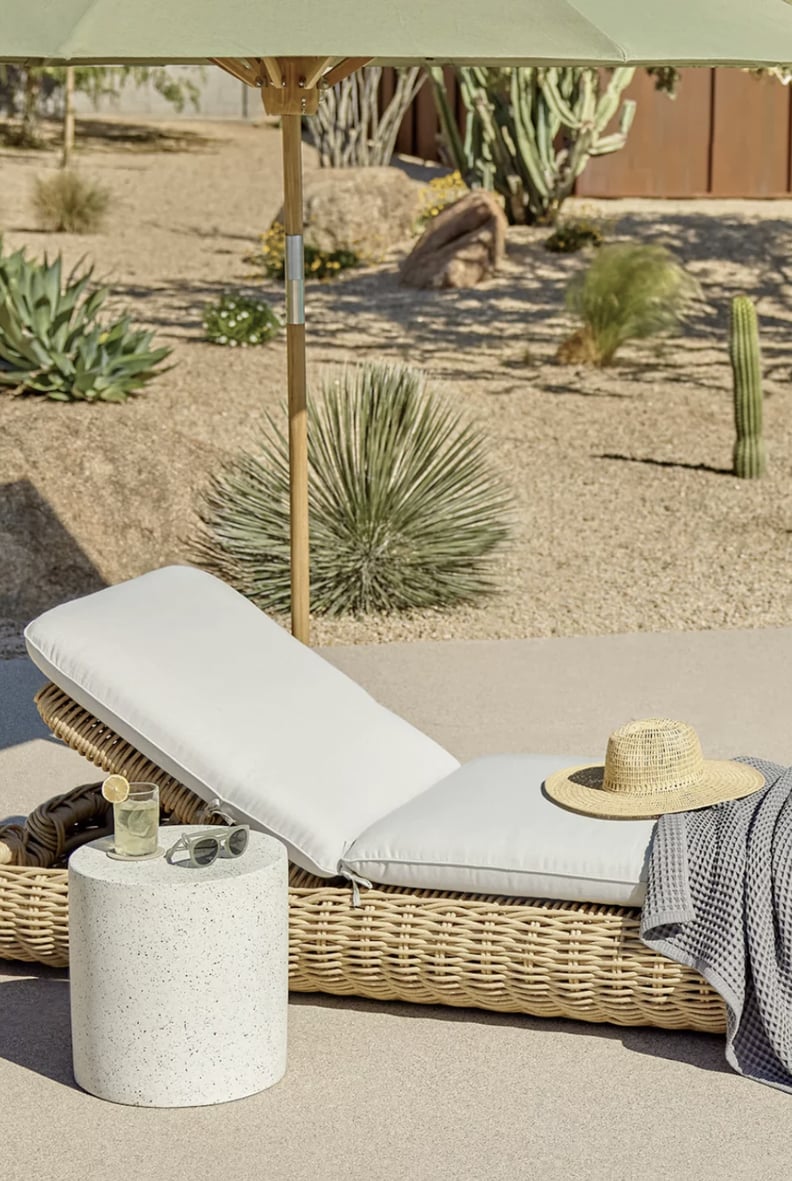 Article
Article
As POPSUGAR editors, we independently select and write about stuff we love and think you'll like too. If you buy a product we have recommended, we may receive affiliate commission, which in turn supports our work.
Outdoor hosting season is in full swing, and we're personally elated to have our summer calendars filled up with a bevy of backyard barbecues, sun-drenched soirées, and dinner parties that last late into the night. Whether you're planning to embrace your inner-Martha Stewart this season or are simply hoping to transform your backyard into a more relaxing oasis going into the fall, you can start by investing in the right furniture pieces — of which Article has no shortage of.
The brand carries a wide variety of stylish furniture pieces that range from practical dining table sets and lounge chairs to comfortable sofas, area rugs, and so much more. Best of all, the direct-to-consumer furniture brand is also currently hosting an end-of-summer sale that includes deals up to 30 percent off on the brand's entire collection of outdoor furniture pieces.
Ahead, we curated a list of the best outdoor furniture to shop from Article, with pieces that'll not only help to turn your backyard into a dream hangout zone, but ones that are also bound to elevate your home. Keep the summer celebrations rolling and read on to shop them all.
— Additional reporting by Krista Jones
01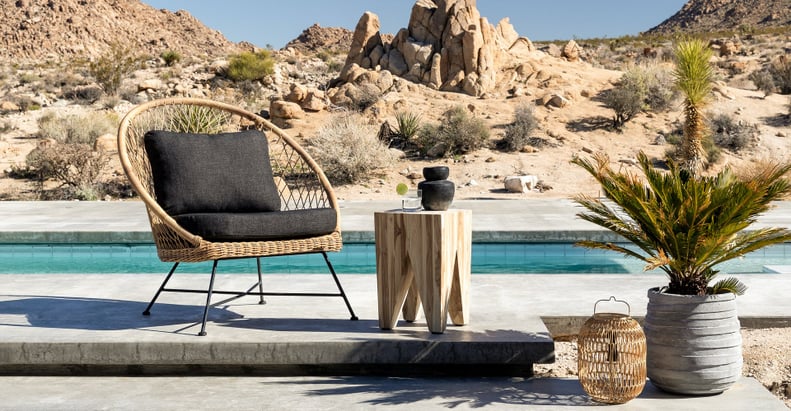 Best Wicker Lounge Chair
Aeri Wicker Outdoor Lounge Chair ($449, originally $649)
If you need us, we'll just be lounging poolside in this stylish outdoor chair all summer long. The boho piece boasts a durable aluminum frame that's heavy enough to ensure the chair won't tip over, while the regal patterning along the back completes the style with a more stately design.
02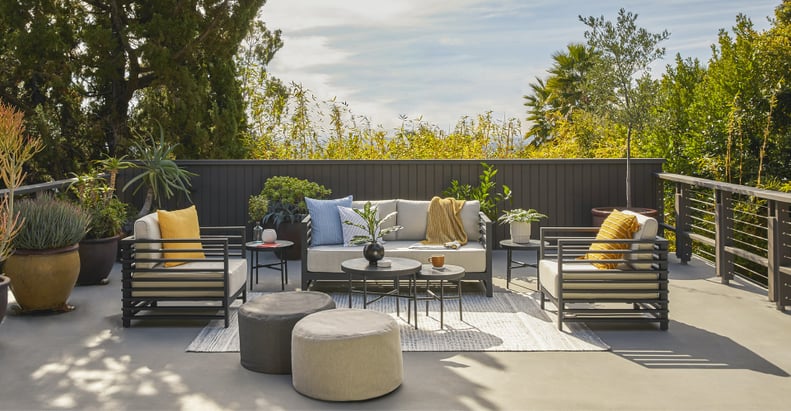 Best Outdoor Sofa
Kopelin Sofa ($599, originally $999)
After a long day of work or travel, you'll love getting home and being able to truly unwind on this sofa. The stylish seater can have a variety of uses in your backyard space — whether it's perched up against a wall, facing the pool, or set near a fire pit. It's designed to sit two to three people and boasts a midcentury-modern charm.
03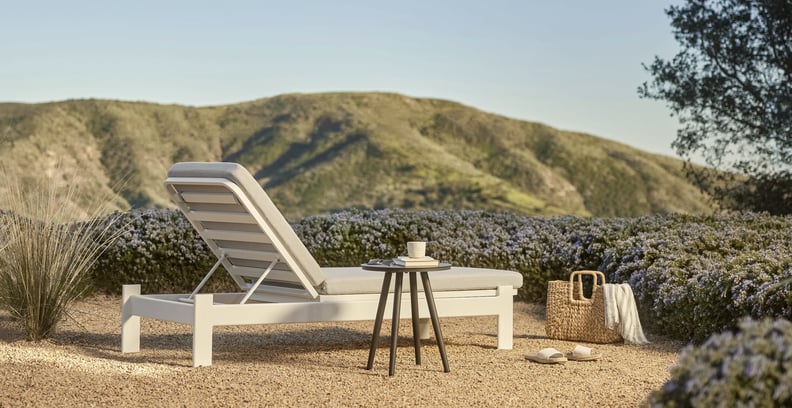 Best Outdoor Lounger
Eleya Matte White Lounger ($629, originally $899)
Even if you don't have any big vacation plans this summer, with this cozy lounge chair, you'll at least feel like you're on a getaway in your own backyard. The relaxed lounger has a boxy silhouette that provides plenty of space for relaxing.
04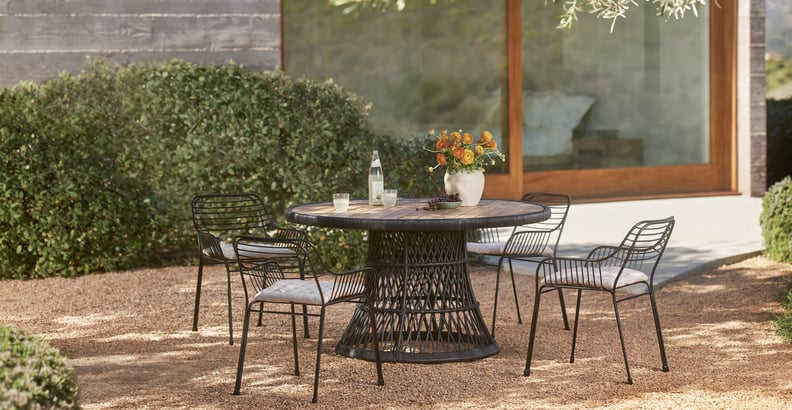 Best Outdoor Armchair
Caya Dining Armchair ($129, originally $179)
We love the look of this Caya Dining Armchair, which is crafted from a coated steel frame that prioritizes durability without sacrificing on comfort or style in the process. While the black coloring is sleek, the outdoor chair is also available to shop in pink and green colorways.
05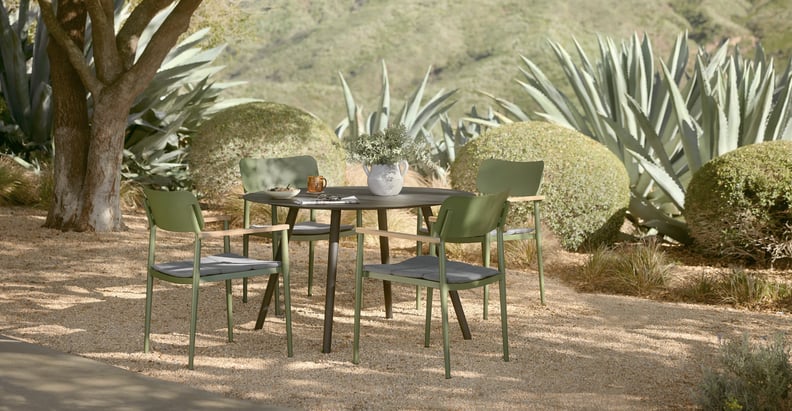 Best Round Outdoor Dining Table
Ballo Round Dining Table ($539, originally $599)
If you're short on backyard space and looking for something that'll add a little extra seating, this round dining table is a great alternative to the traditional outdoor table. It's able to sit three to four people, and boasts a sleek, muted design that's easy to pair with a wide variety of dining chairs.
06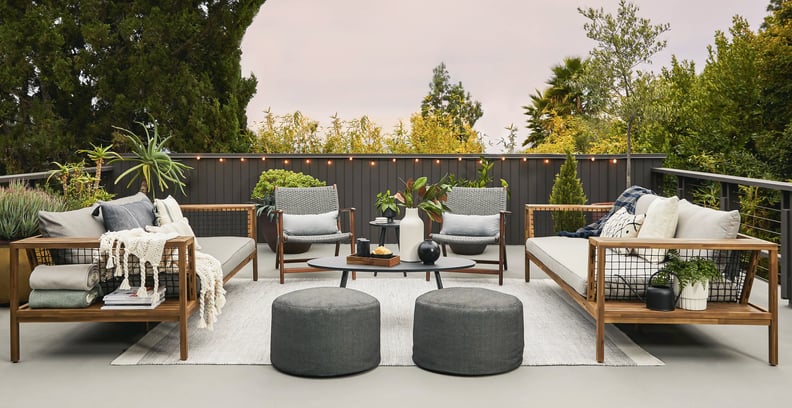 Best Outdoor Couch
Callais Taupe Gray Couch ($1,119, originally $1,599)
If you love hybrid, multifunctional products as much as we do, then you'll fall in love with this Callais Taupe Gray Couch. Unlike other couches, this style has built-in, Acacia wood side tables that'll serve as the perfect spots to place your drink, a book, or outdoor snacks.
07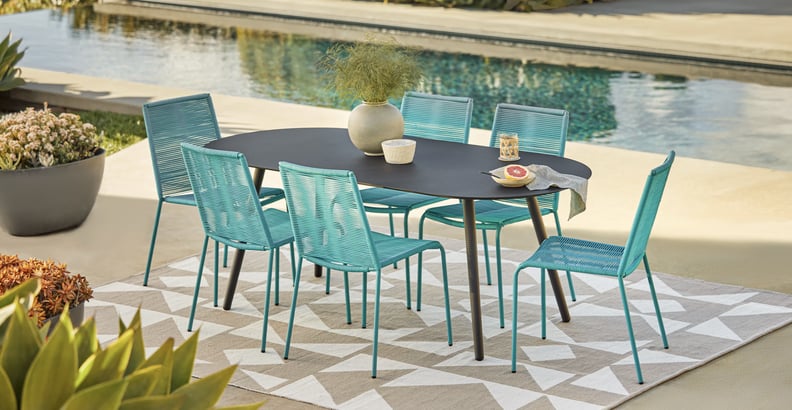 Best Oval Outdoor Dining Table
Ballo Oval Dining Table ($489, originally $699)
This dining table is great for large groups. Whether you have a bigger family or are just hoping to host dinners with friends, everyone will be able to fit comfortably around this durable piece.
08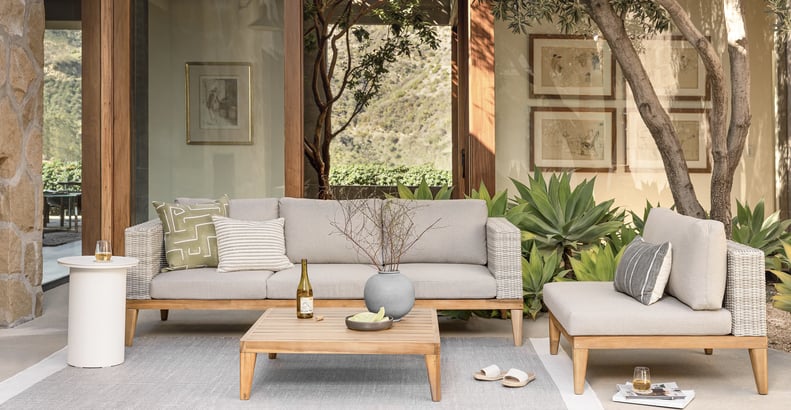 Best Stylish Outdoor Sofa
Urba Sofa ($1,169, originally $1,299)
Outdoor dining sets are great, but when you need a seating alternative that you'll truly be able to unwind on, you can't go wrong with a stylish sofa. This particular piece blends practicality with comfort and features a synthetic wicker base that's durable and sure to hold up through even the most intense storms.
09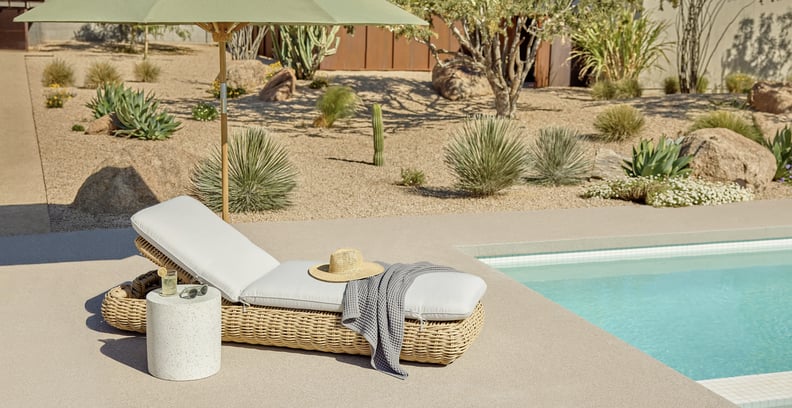 Best Outdoor Stool
Solina Round White Terrazzo Stool ($209, originally $229)
The uses for this Solina Round White Terrazzo Stool are truly endless. The sturdy piece doubles as a great side table where guests can place their drinks or snacks at your next backyard get-together. And if you're short on seating space, it's also easy to convert it into an extra stool chair.
10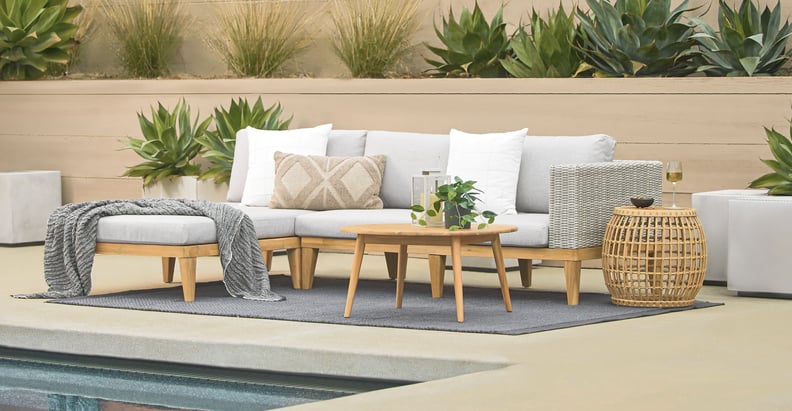 Best Outdoor Side Table
Calova Side Table ($139, originally $199)
It doesn't get much cooler than this Calova Side Table. The rounded accent piece is made from a solid Acacia wood material that's coated with an aluminum frame to ensure it won't get damaged or deteriorate over time.
11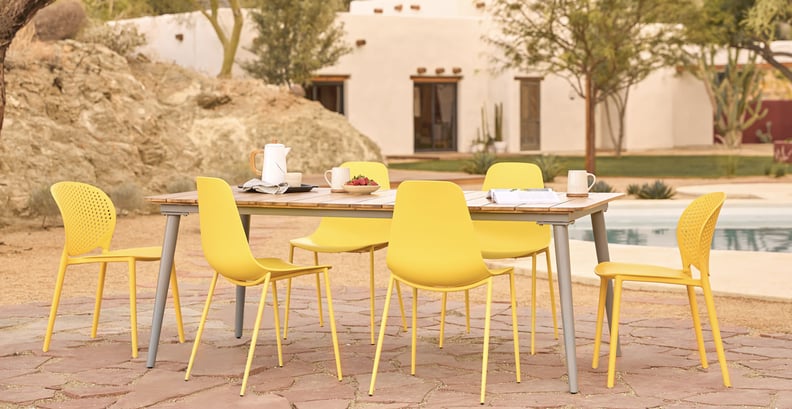 Best Outdoor Dining Chair
Dot Sun Yellow Outdoor Dining Chair ($59, originally $89)
Infuse a pop of color into your backyard space with this sunny dining chair. Unlike traditional outdoor chairs, this variation features a dotted pattern throughout that's completely unique. If you're hoping to shop out a full set for your dining table, this armless chair is also easy to stack, making it a great storage-friendly buy.