As POPSUGAR editors, we independently select and write about stuff we love and think you'll like too. If you buy a product we have recommended, we may receive affiliate commission, which in turn supports our work.
When you get the urge to clean, there's really no stopping until it gets done, right? And when it comes to the products you use, the greener, the better (and I don't mean in color). Target has tons of environmentally friendly cleaning products that have a gentler impact on our planet and really get the job done, no harsh chemicals required. But in order for you to avoid reading up on them all and trying to figure out which ones are best, we've done the work for you. Keep reading for 10 green cleaning products from Target that will cater to every task, from kitchen countertops and tile shower walls to dish soap and laundry detergent.
01
Ecos Magnolia & Lily Liquid Laundry Detergent
Ecos Magnolia & Lily Liquid Laundry Detergent ($10) is a gentle way to wash your clothes and is great for anyone with sensitive skin. This scent in particular is subtle and comforting and will do a damn good job of eliminating any sweat stains from clothes.
02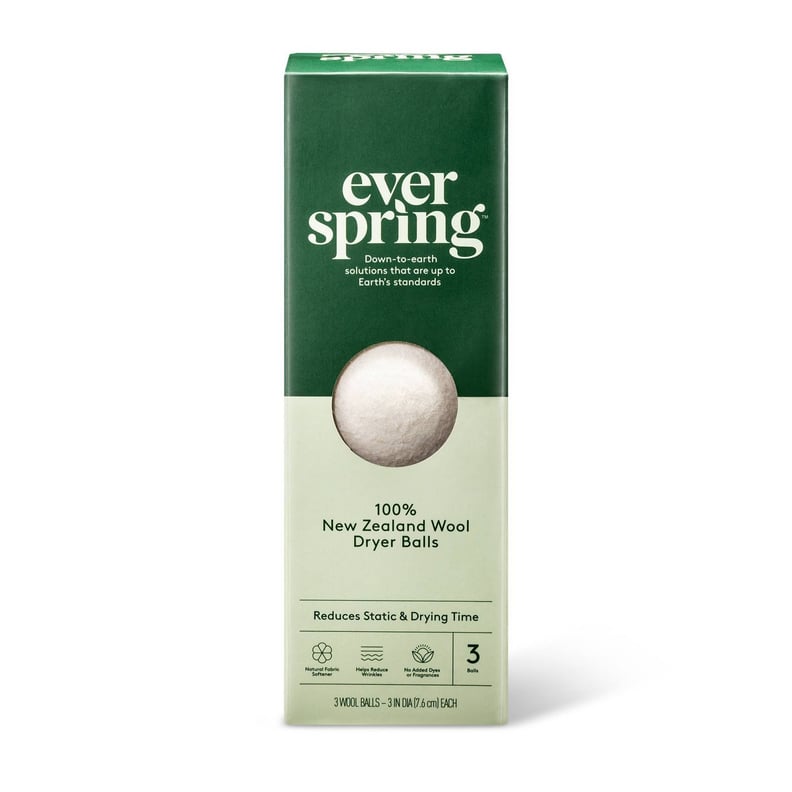 Everspring Wool Dryer Balls
These Everspring Wool Dryer Balls ($9) eliminate the need for heavily scented dryer sheets or fabric softeners that oftentimes contain chemicals that can irritate the skin or are hard on the environment. Simply toss all three of these guys in the dryer to kill the static and reduce drying time. Pro tip: shake a drop or two of your favorite essential oil directly on the wool balls to add a natural scent to your clothes!
03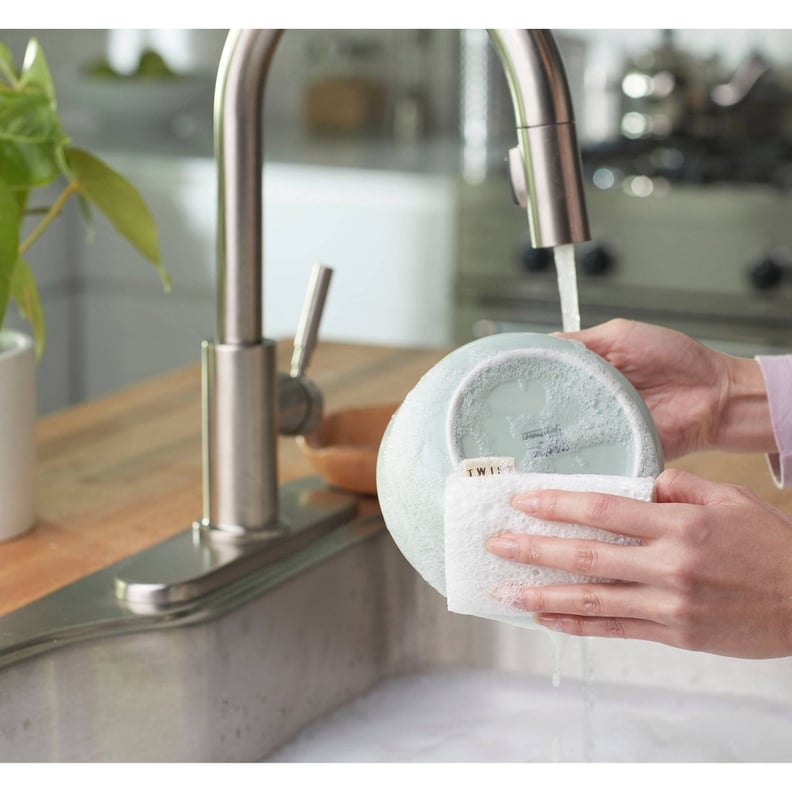 Twist Scrub Sponge
These Twist Scrub Sponges ($4) are super cool. Unlike most standard sponges, these, which come in packs of three, are made from a mix of cellulose and cotton, making them completely free from dyes and plastics. Even better, you can extend the life of each sponge by placing it in boiling water when it starts to get grubby, and toss it in your compost pile when it's served its purpose.
04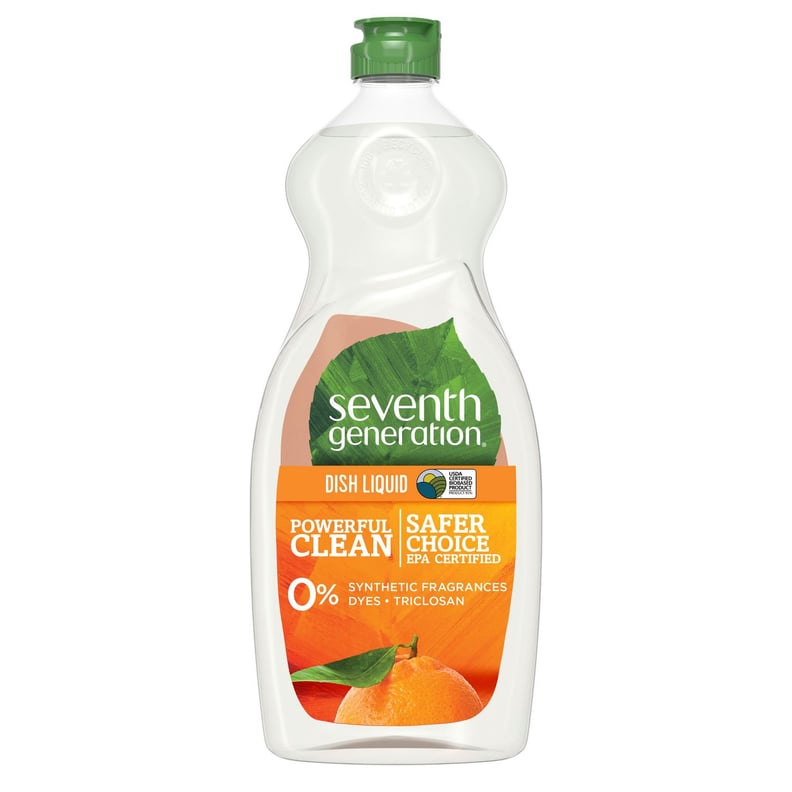 Seventh Generation Clementine Dish Soap
Seventh Generation does a fantastic job at creating clean and green products that really deliver. This Seventh Generation Clementine Dish Soap ($3) in particular has a fresh scent while still being able to nix tough grease and leave your dishes sparkling clean.
05
Full Circle Dish Brush
The Full Circle Dish Brush ($9) is long-lasting and sturdy and gives that extra scrub on tough spots when you need it. Added bonus: this will look chic on your countertop!
06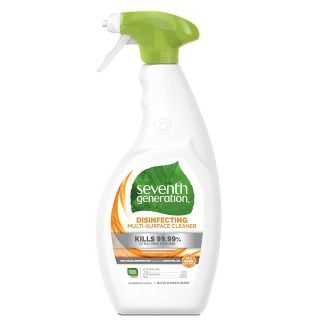 Lemongrass Citrus Disinfectant Spray
This Lemongrass Citrus Disinfectant Spray ($4) is an eco-friendly disinfectant! The multisurface cleaner is a great help in the kitchen, as it's safe to use even on food surfaces. To disinfect, coat your countertops in this stuff, let it sit for 10 minutes, and boom — germ-free goodness.
07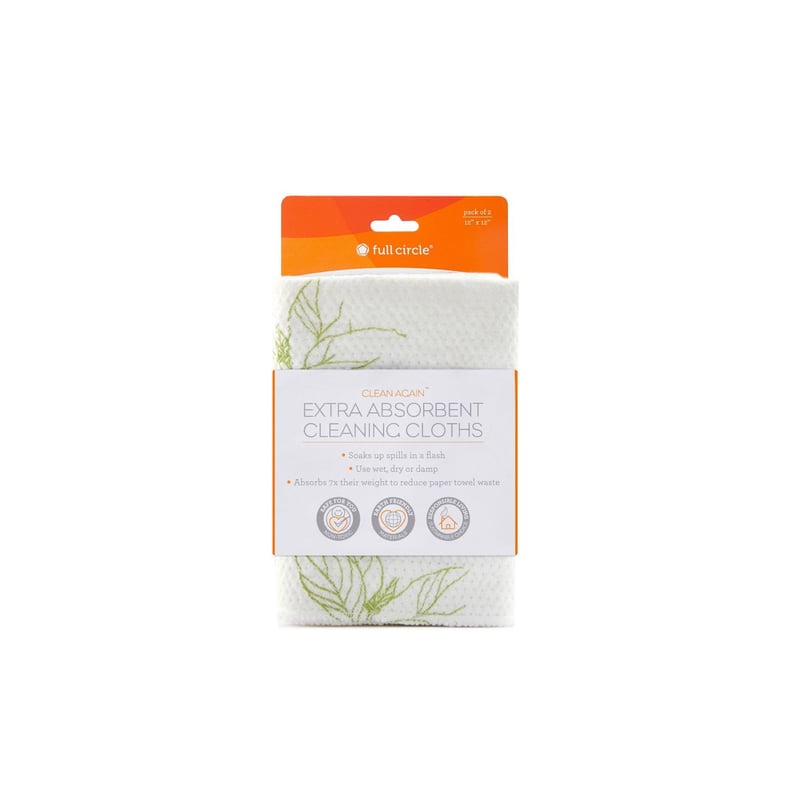 Full Circle Cleaning Cloth
Replace paper towels with a Full Circle Cleaning Cloth ($4) that can handle spills and be washed and reused to your heart's content.
08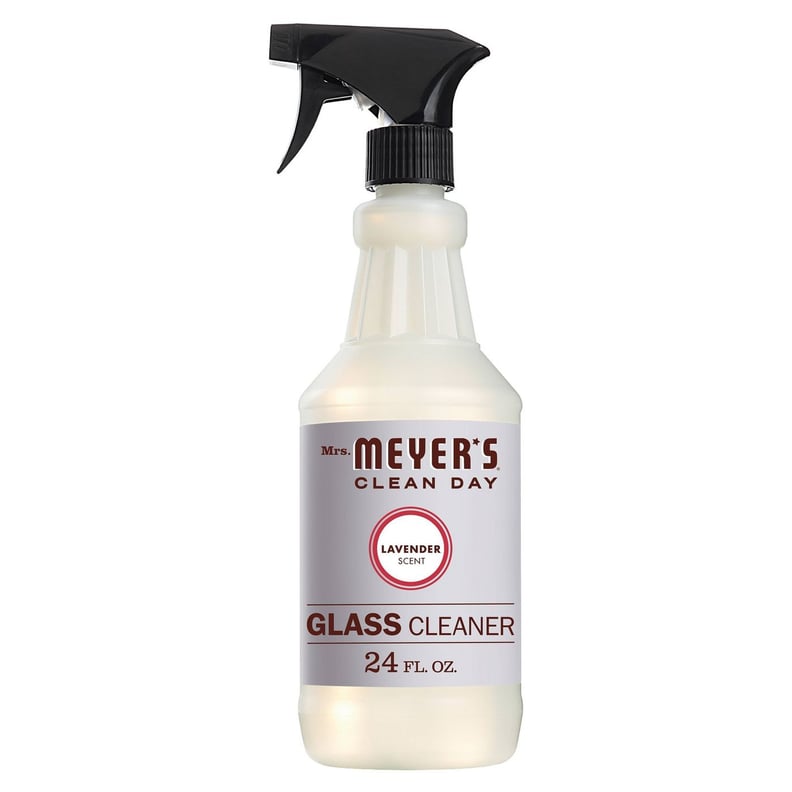 Meyer's Glass Cleaner
The Meyer's Glass Cleaner ($5) is made from plants and essential oils and leaves ammonia behind to make your mirrors streak-free.
09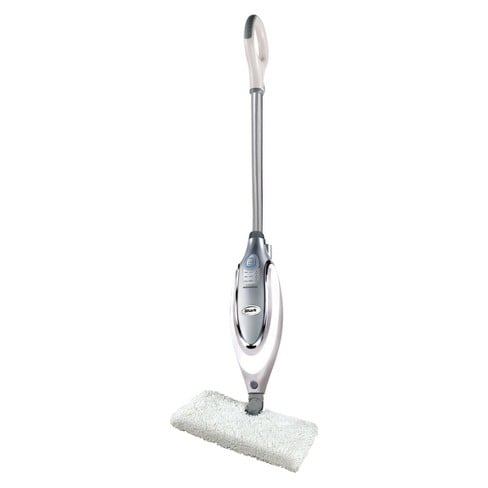 Shark Mop
You can't get any greener than cleaning your floors with good ol' steam. This Shark Mop ($100) has settings that make it safe to use on tons of different floor types and only requires water. Plus, the mop pads are washable (zero-waste win!).
10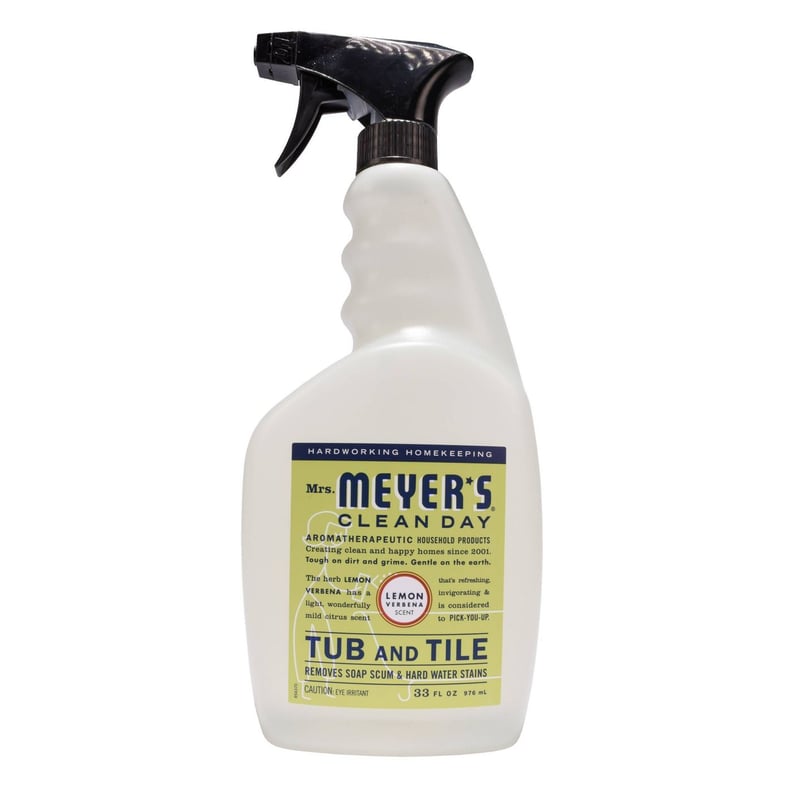 Meyer's Tub and Tile Spray
This Meyer's Tub and Tile Spray ($5) is free from formaldehyde and other nasty substances that can make your head spin while cleaning the shower. Plant-based and cruelty-free, this is a soap-scum cleaner that you can feel good about.