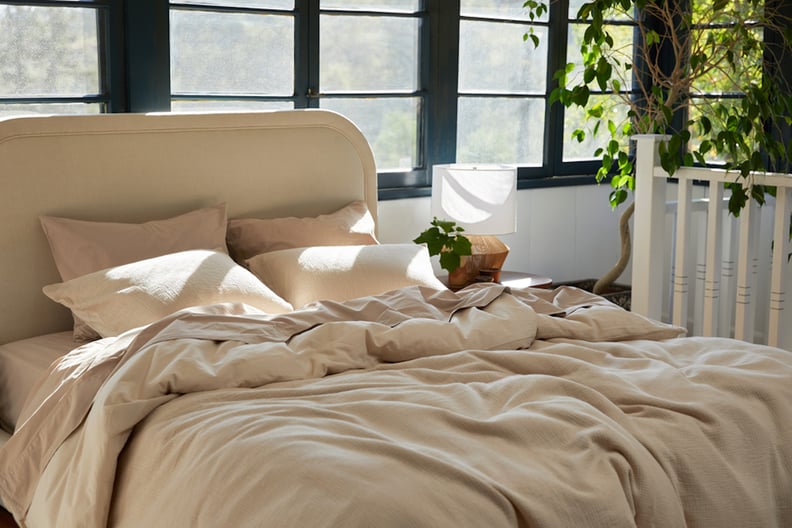 Parachute
Parachute
As POPSUGAR editors, we independently select and write about stuff we love and think you'll like too. If you buy a product we have recommended, we may receive affiliate commission, which in turn supports our work.
When it comes to shopping for home linens, we have a laundry list of things that make for the perfect sheets or towels. While we want quality, style, and comfort, we're also becoming more conscious about the materials we put in our home and on our bodies. That's why even though we were already big fans of Parachute, we couldn't be more excited about its latest launch. The brand's honoring a major sustainability pledge this year by making it a goal to become Certified Climate Neutral by April 2022. Part of this commitment is about becoming dedicated to making premium quality materials that are certifiably safe and made ethically.
Parachute is starting this by launching its first-ever organic GOTS(Global Organic Textile Standard)-certified bedding and bathwares. What does this mean? The organic materials are sourced in line with criteria from the GOTS organization standards that sets to have products made free of harmful chemicals, pesticides, and residues. The collection will now be a permanent staple at the brand, and it offers naturally soft towels, bedding sets, and quilts. They also launched organic loungewear, and a new iteration of its infamous robe.
If this is a mission you can get behind and you love luxurious home linens, then it's time to shop. Ahead, we rounded up a few of our favorite things that you can now and forever shop from Parachute. Take a look.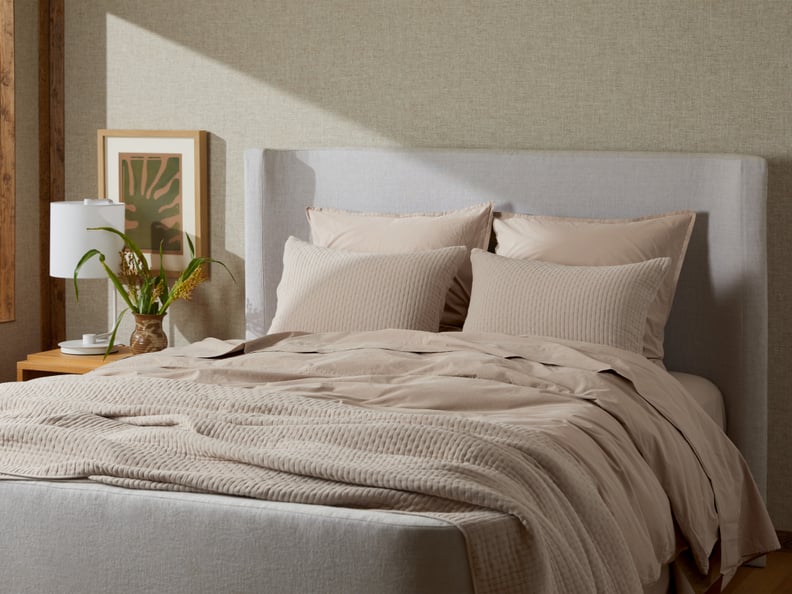 Best Organic Sheets: Parachute Organic Cotton Venice Set
We can't wait to get our hands on the Parachute Organic Cotton Venice Set ($344-$384). The coveted set is a brand favorite, and now that it's organic, it's even better. It comes in three colors: white; willow, a cool, light green shade; and bisque, a stunning beige shade.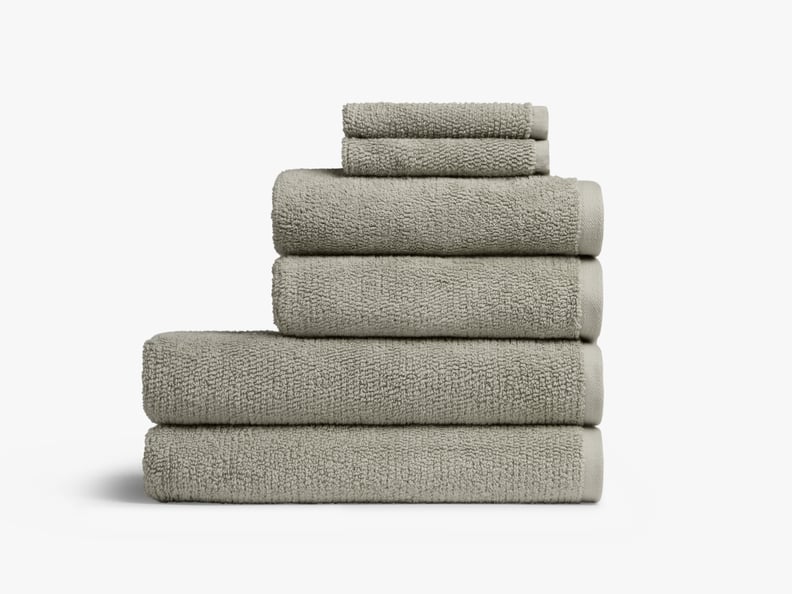 Best Organic Towels: Parachute Organic Cotton Towels
Want incredibly soft and clean-feeling towels? Then you need the new Parachute Organic Cotton Towels ($14-$72). They are plush, absorbent, and quick-drying. They even feature a handy hoop on one end so you can hang them easily.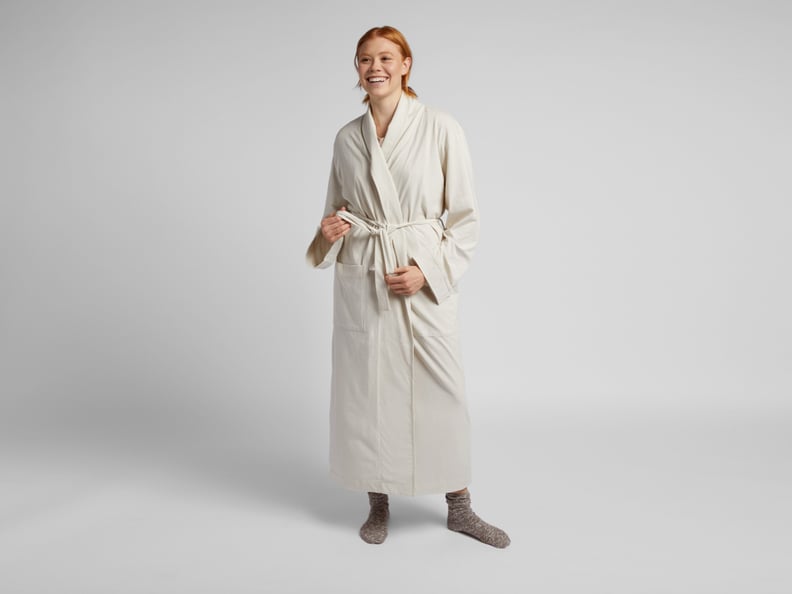 Best Bathrobe: Parachute Organic Cotton Robe
Because we can never refuse a good bathrobe, the Parachute Organic Cotton Robe ($129) is next on our wish lists. It's soft, comfy, and has two pockets. You can snag it in bone or a dark gray shade. We love that this makes for a great gift, too.
Best Blanket: Parachute Organic Cotton Knit Throw
You can never have enough throws around the house, and the Parachute Organic Cotton Knit Throw ($149) is our top pick. The chunky knit is cozy and perfect for cuddling up on the couch in. The texture is light yet keeps you warm, making it a great choice for year-round use.
Best Pillow Sham: Parachute Organic Air Cotton Euro Sham
We love a good pillow sham that makes any bed or sofa feel elevated. The Parachute Organic Air Cotton Euro Sham ($64) is soft and stylish, so how can we refuse? It comes in beige, white, and dark gray, so you can get one to perfectly match your space.