These Are the 3 Best Sheet Sets That I've Tried, Tested, and Truly Loved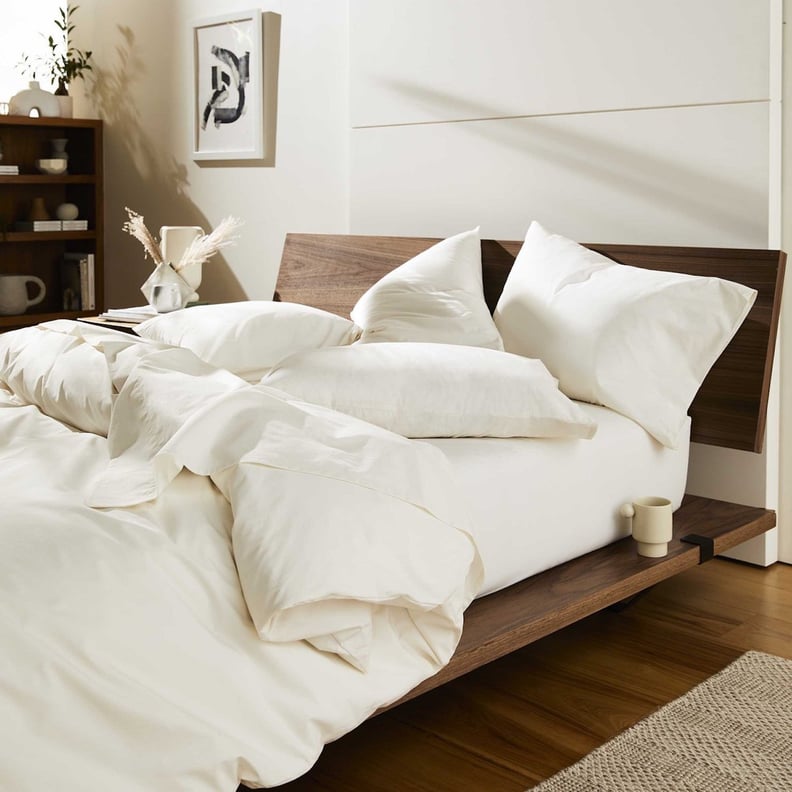 Brooklinen
Brooklinen
As POPSUGAR editors, we independently select and write about stuff we love and think you'll like too. If you buy a product we have recommended, we may receive affiliate commission, which in turn supports our work.
As a home editor, people often want to know what's the best of the best when it comes to home goods. One of the most popular questions of the bunch is, "What are the best sheets on the market?" Because there are so many places to shop them, it can be hard to even know where to start. For me, direct-to-consumer brands have become my new bread and butter and are where I love purchasing from most. These smaller retailers are not only dedicated to creating the best products out there, but it's also a great way to give back to brands that you truly love.
I've been lucky enough to test and try so many popular DTC sheet sets, so you don't have to. Ahead, I curated a list of my favorite choices that are totally worth every penny and will give you a little shopping inspiration. While I love them all, each one has unique features that make them special, so it's hard to pick one favorite. Keep reading to see what exactly makes them all winners, and get the ones that appeal most to your needs.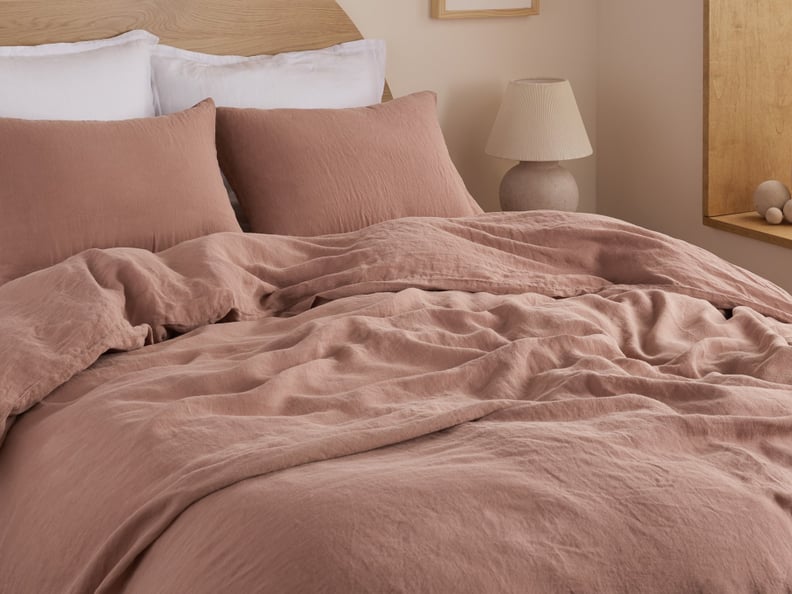 Parachute Linen Venice Set
The Sheets: Parachute Linen Venice Set ($359-$459)
Why I Love Them: These sheets feel like pure luxury. Made from 100 percent European flax linen, they feel soft and cozy to the touch. While I love both cotton and linen choices, this is hands down my favorite linen option. Every night when I slip into bed while using this set, I feel like I'm transported to a five-star hotel.
Who They're Good For: Linen is something I always suggest for warm or cool sleepers. Not only is the breathable material great for keeping you cool, but you can just feel the quality on this set with one touch. This is a smart buy for someone who wants something that both looks and feels like a million bucks.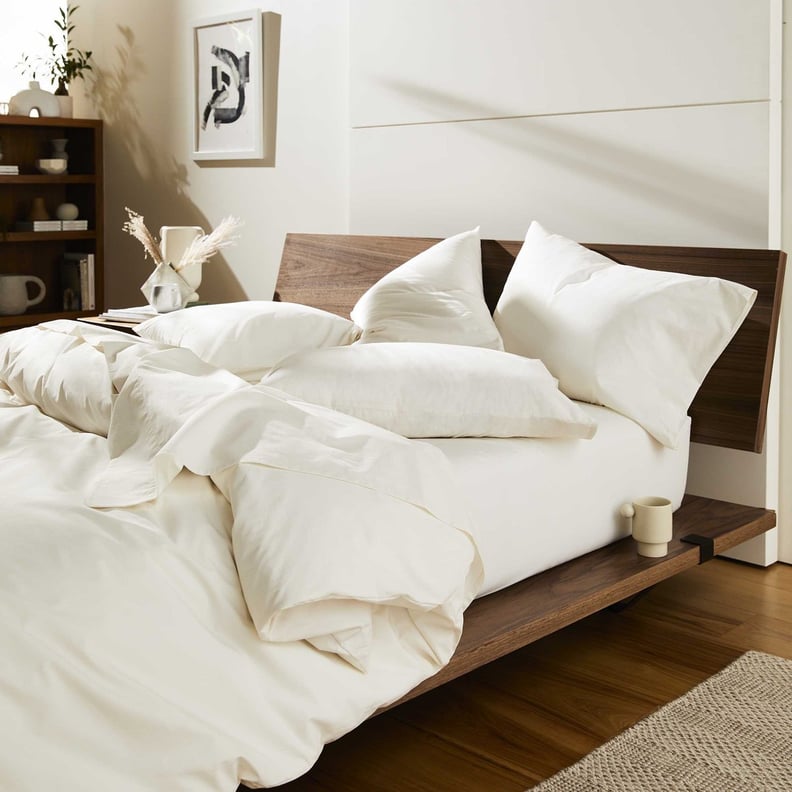 Brooklinen Classic Core Sheet Set
The Sheets: Brooklinen Classic Core Sheet Set ($98-$161, originally $101-$179)
Why I Love Them: While I love sheets that have an edge or special feature, I also just love a cotton set that always feels good. This classic set is exactly that. Made with 100 percent long-staple cotton, it always has a crisp and cool feeling that is both relaxing and cozy. Plus, it keeps me cool and doesn't wrinkle when I sweat, which is a big pro for me as a sweaty sleeper.
Who They're Good For: If you're a sweaty sleeper like me, this is definitely worth a try. I have a hard time finding ones that don't feel wet when I wake up in the morning, and these somehow are always comfy and clean feeling. If you want something simple and great quality, this set is a winner.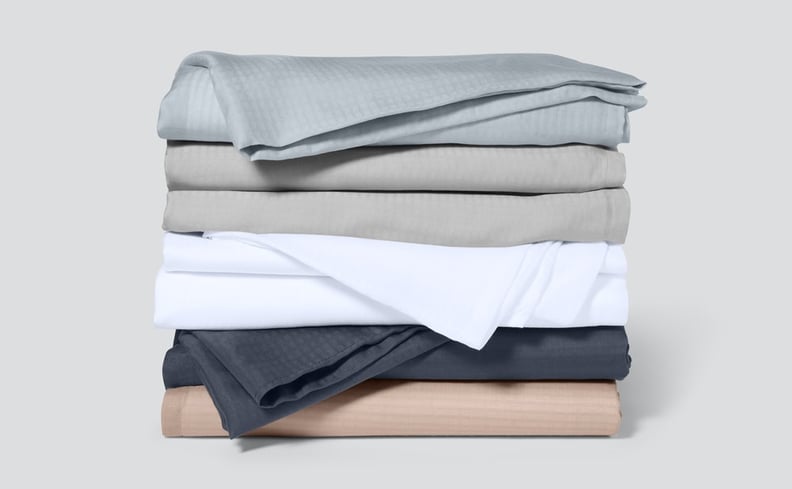 Casper Hyperlite Sheets
The Sheets: Casper Hyperlite Sheets ($109-$169)
Why I Love Them: When I first heard about Casper's new lightweight sheets, I was intrigued to try them. How lightweight they really are totally shocked me. Each piece has a cool-to-the-touch feel that honestly blew me away. Sleeping with them is always cozy, soft, and cool.
Who They're Good For: If you're an extra-hot sleeper and all the linens and cottons you've tried just feel too heavy, then this is the choice for you. These sheets truly feel like air; you will be shocked at how light and cozy they actually are.