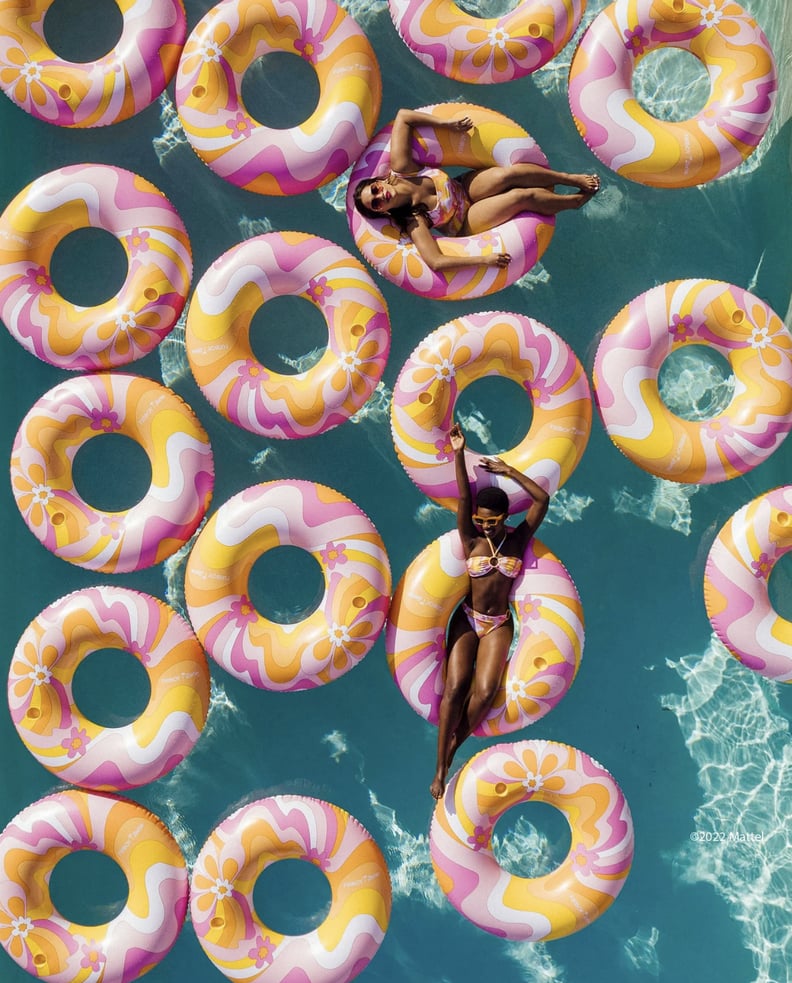 Funboy
Every editorial product is independently selected by our editors. If you buy something through our links, we may earn commission.
Come summertime, we prefer to be poolside as often as possible. Between the endlessly sunny days and ever-rising temperatures, there's simply nothing better than relaxing by (or in) a pool — whether you're working remotely from a patio lounge chair, perfecting your tan on a pool deck, or lounging around in a pool float (preferably with a drink in hand, too).
Perhaps the only thing better than a relaxing poolside hang is a full-on pool party bash where you can invite all of your closest friends and throw the most memorable summer rager. Sure, that means the pressure falls on you to be the ultimate pool-party host, but with a little help (courtesy of our shopping experts, no less), you'll have no problem stocking up on all of the best pool-party supplies from mainstream retailers like Amazon, Walmart, Pottery Barn, and more.
Ahead, we've rounded up all our favorite summer pool-party essentials aside from, well, the pool. From ice coolers and beach blankets to patio lights, pool floats, and even a citronella candle or two, our curated guide guarantees you'll earn the title of world's best pool-party host — we apologize in advance if you have a hard time getting your guests to leave. Shop all of our selects below.
— Additional reporting by Kelsey Garcia
01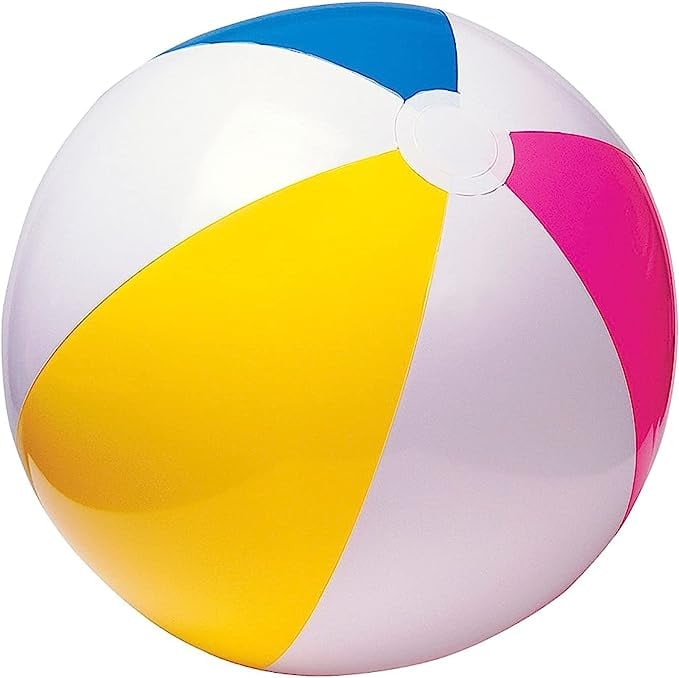 An Inflatable Beach Ball
Intex Glossy Panel Ball ($5, originally $6)
No pool party is ever complete without a beach ball and this inflatable version from Amazon is such a fun buy. The pool accessory is easy to blow up, so it won't add a ton of extra work to all of your party prep. Plus, with an under-$10 price tag, you can afford to buy the beach ball in a couple different colorways, that way your guests won't have to take turns playing with it in the pool.
02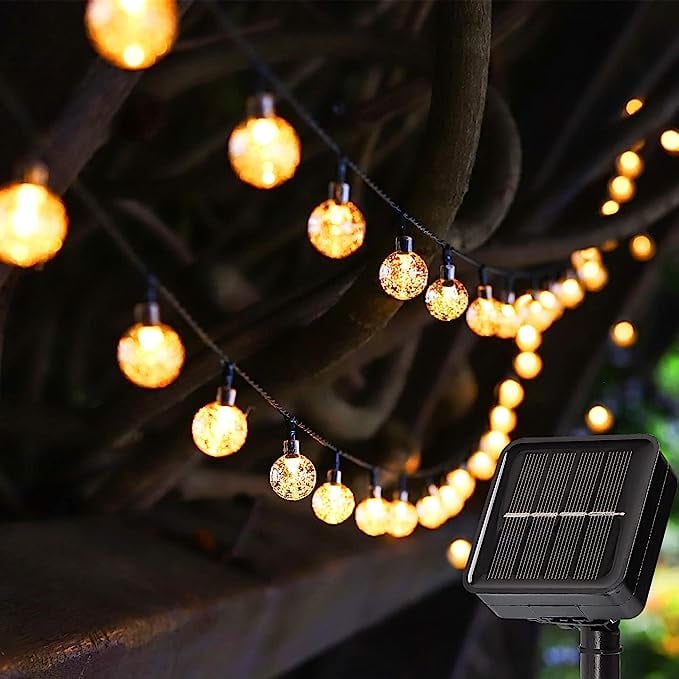 Outdoor Solar Lights
Metaku Outdoor Solar Lights ($15)
If you're hoping that your pool party will last long into the night (as any good party usually does), then you'll want to make sure your backyard space is equipped with plenty of lighting to ensure all corners are lit and easy to navigate. These outdoor solar lights take the stress out of having to install outdoor sconces or lanterns, as they can hang seamlessly in your patio or under an outdoor tent.
03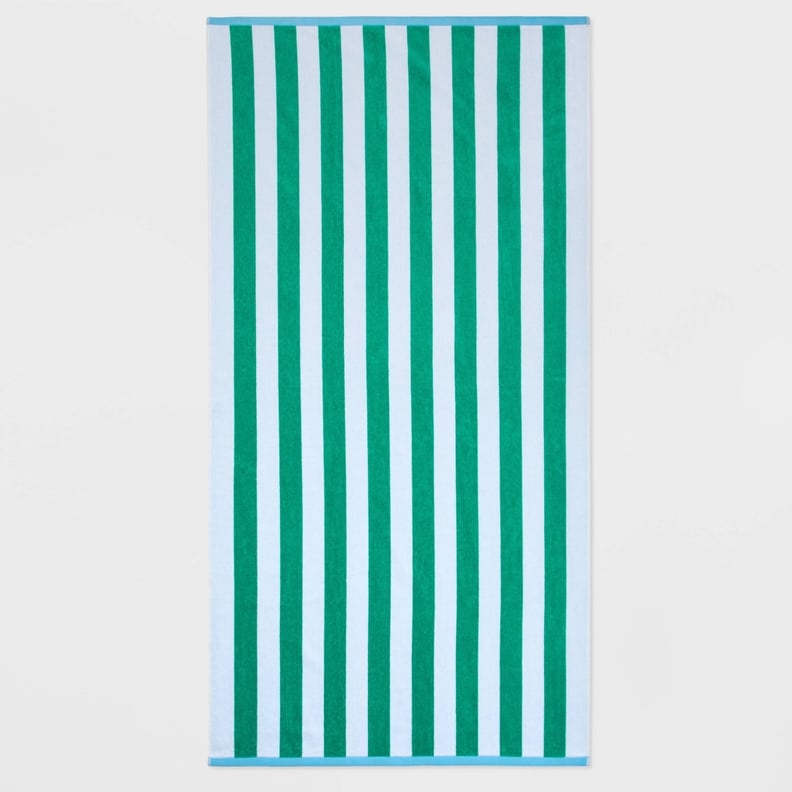 A Reversible Beach Towel
Sun Squad Wow Reversible Beach Towel ($12)
To take the stress out of having to buy a ton of towels, we recommend advising guests to bring their own beach towel to the party. If they don't yet have one (or you simply want to stock up on a few for your own home), Target is a great place to start, as the retailer has dozens of cool beach towels and accessories via its Sun Squad line — just like this striped beach towel.
04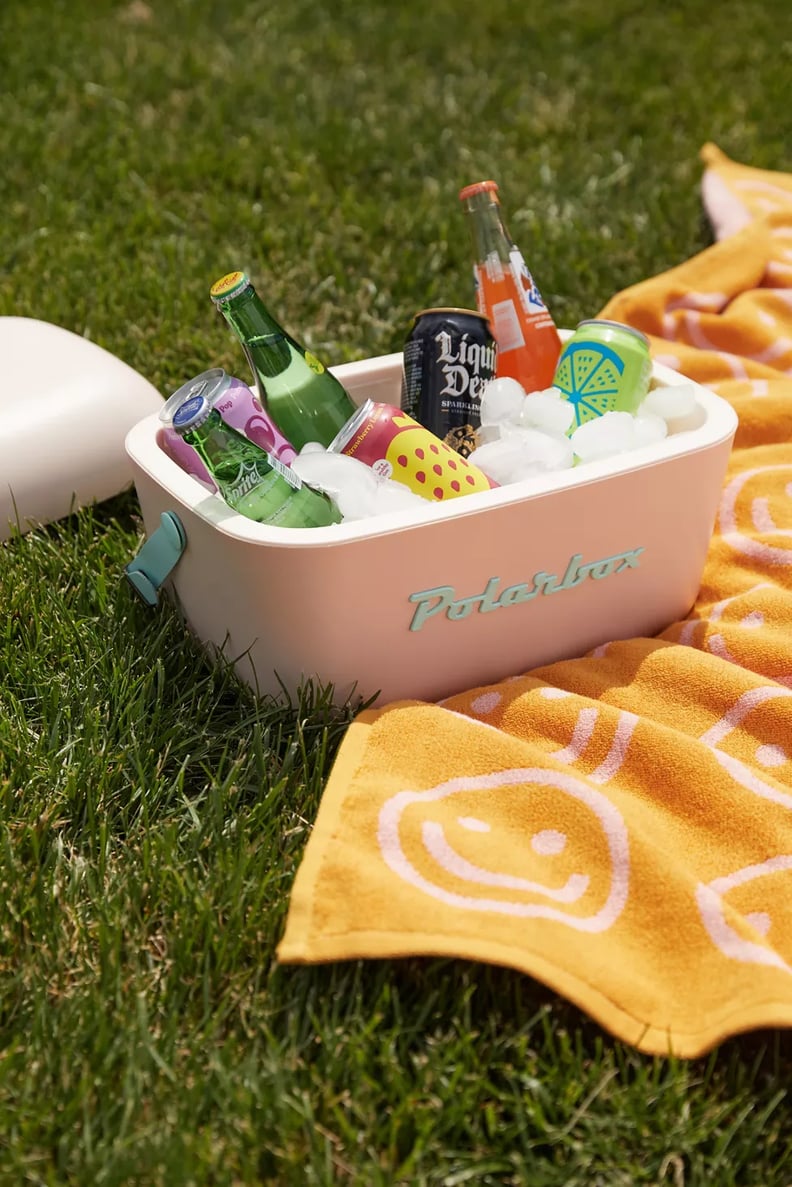 A Cooler For Drinks
Polarbox 13-Quart Classic Cooler ($60)
Rather than having to commute between the pool and your kitchen, you can keep your cold drinks close and your guests well-hydrated with the help of this retro cooler. The tub has such a fun nostalgic design, plus it boasts plenty of interior space so you can store ice and several drinks with ease.
05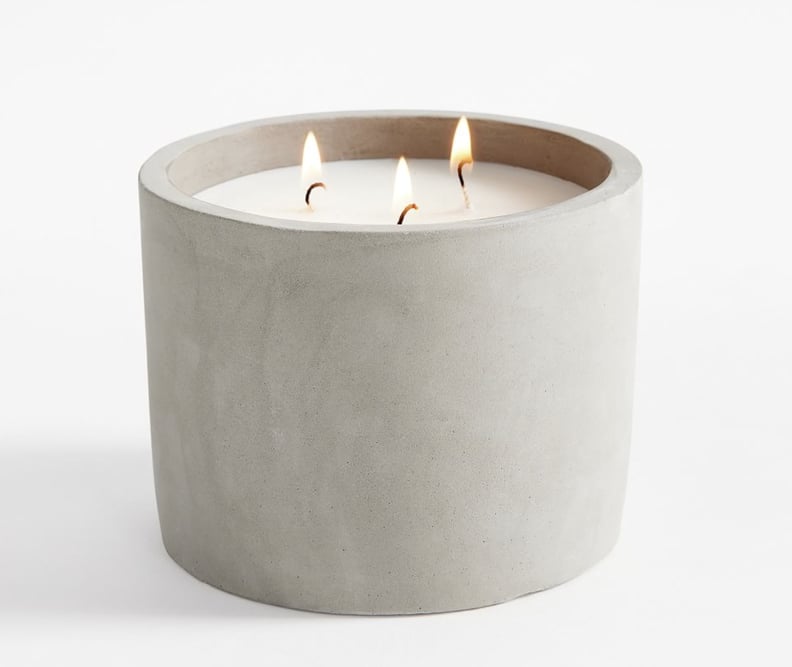 A Citronella Candle
Pottery Barn Abbott Concrete Candle ($35, originally $59)
If you live somewhere with humidity, then you know the struggle of keeping mosquitoes at bay while you're outside. Fortunately, this citronella candle is designed to repel the bugs, so you can keep your backyard space smelling fresh — and your guests free from any unwanted mosquito bites.
06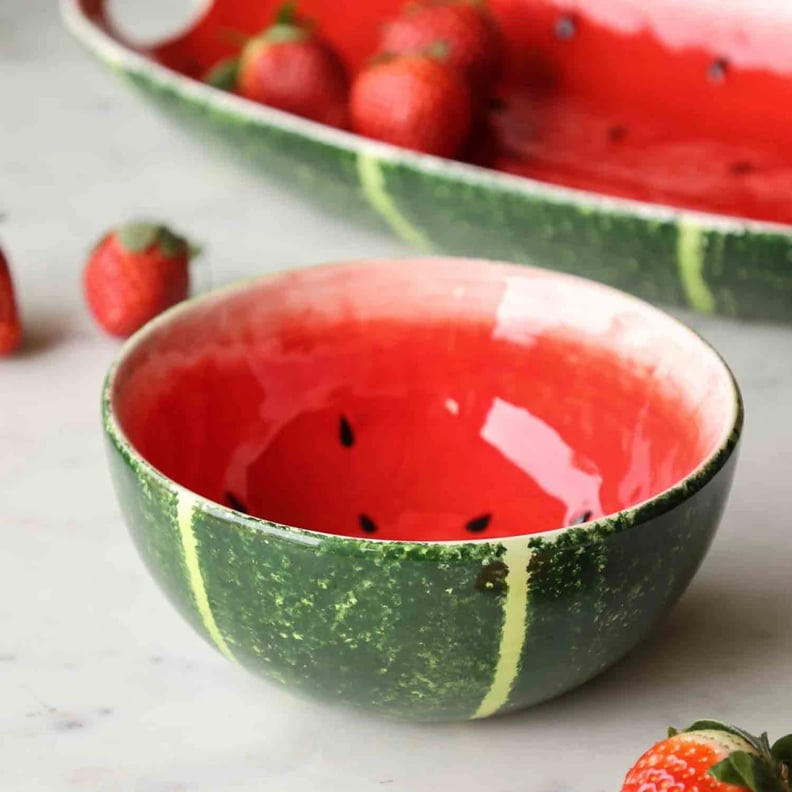 Seasonal Serveware
Wolf & Badger Watermelon Bowl ($25)
Part of being the ultimate host is creating a truly photogenic spread filled with great snacks, flavorful drinks, and adorable serveware that'll make the whole event that much more memorable. We can't get over how darling this watermelon bowl it is. The seasonal essential is perfect for serving fruit (like watermelon, obviously), veggies, dips, and more.
07
An Oversized Tube Float
Funboy x Barbie Dream Oversized Tube Float ($39)
Catch us floating in these oversize tube floats all summer long. Funboy has no shortage of cute pool floaties and inflatables that your guests will be so excited to lounge around on, but the brand's newest Barbie collection is better than our wildest dreams. Besides, who doesn't want to pretend that they're living in a Barbie World?
08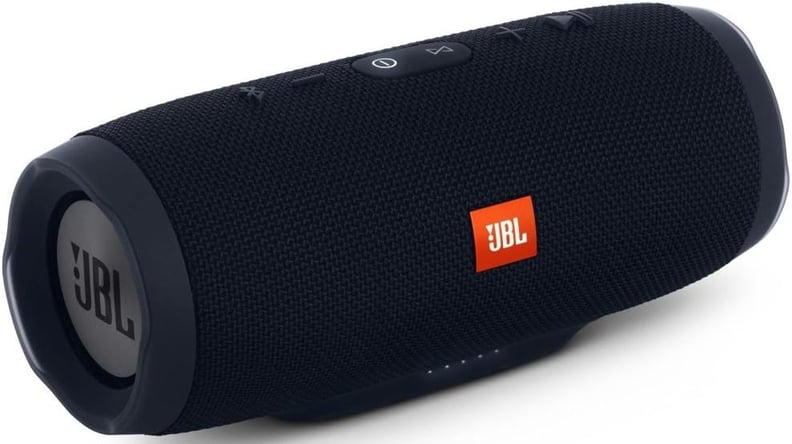 A Waterproof Bluetooth Speaker
JBL Charge 3 Waterproof Portable Bluetooth Speaker ($90)
Blast your favorite tunes all throughout the backyard with the help of this portable bluetooth speaker. The device is a bestseller on Amazon, with shoppers raving about everything from the speaker's crystal clear sound quality to its practical lightweight design and so much more. Best of all, it's waterproof, so even if the party gets a little rowdy and water splashes up on the deck, you won't have to worry about damaging this cool tech essential.
09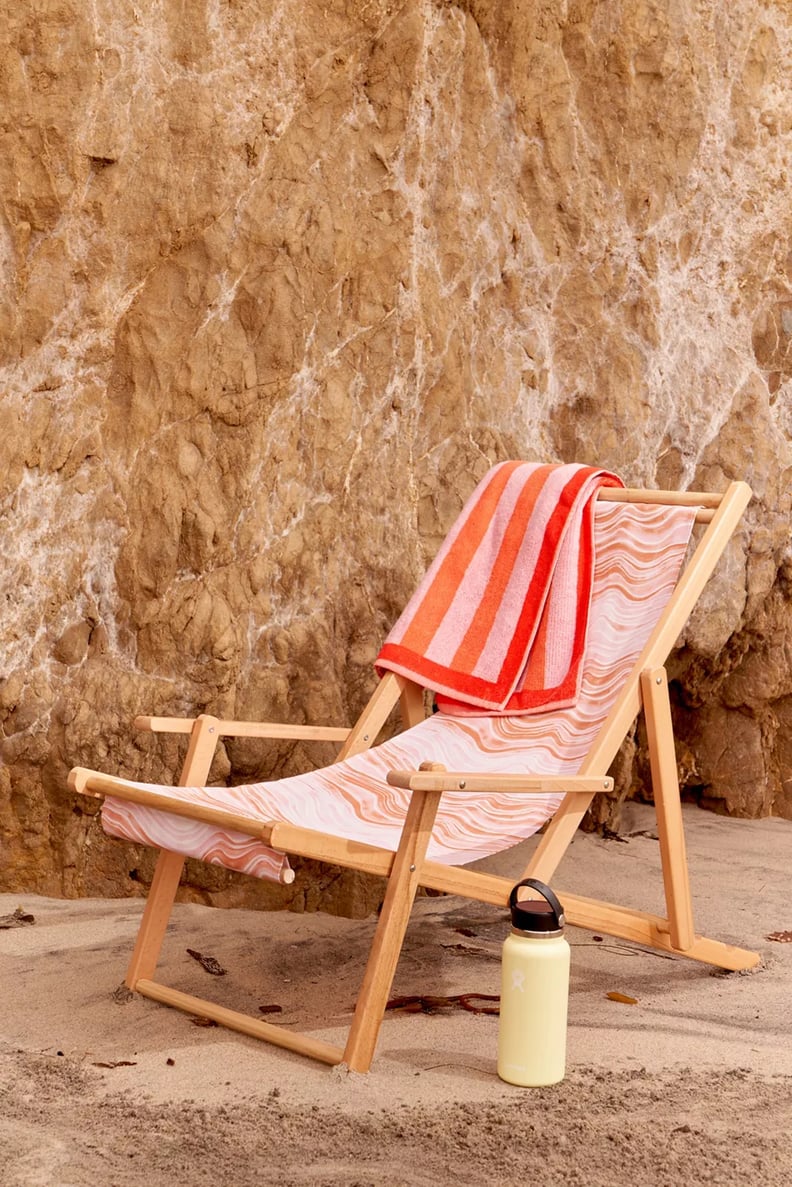 An Outdoor Folding Chair
Deny UO Exclusive Red Swirl Outdoor Folding Chair ($149)
From the beach to the pool and beyond, this outdoor folding chair is an essential you'll want for it all. The practical furniture piece is easy to fold up and carry, so you can move it around with ease. Plus, it's incredibly chic, so it won't look like an eye sore in your backyard.
10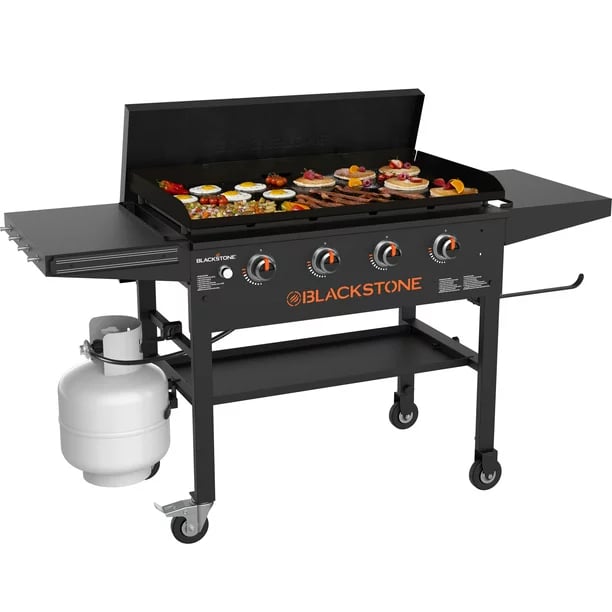 A Grill For Cooking
Blackstone 4-Burner 36" Griddle Cooking Station ($297)
If you're planning on inviting a lot of guests, your most economical bet for feeding them will require some serious grilling. Fortunately, this functional outdoor griddle features a four-burner design that'll allow you to cook a variety of different foods at once — from meats and veggies to buns and more.
11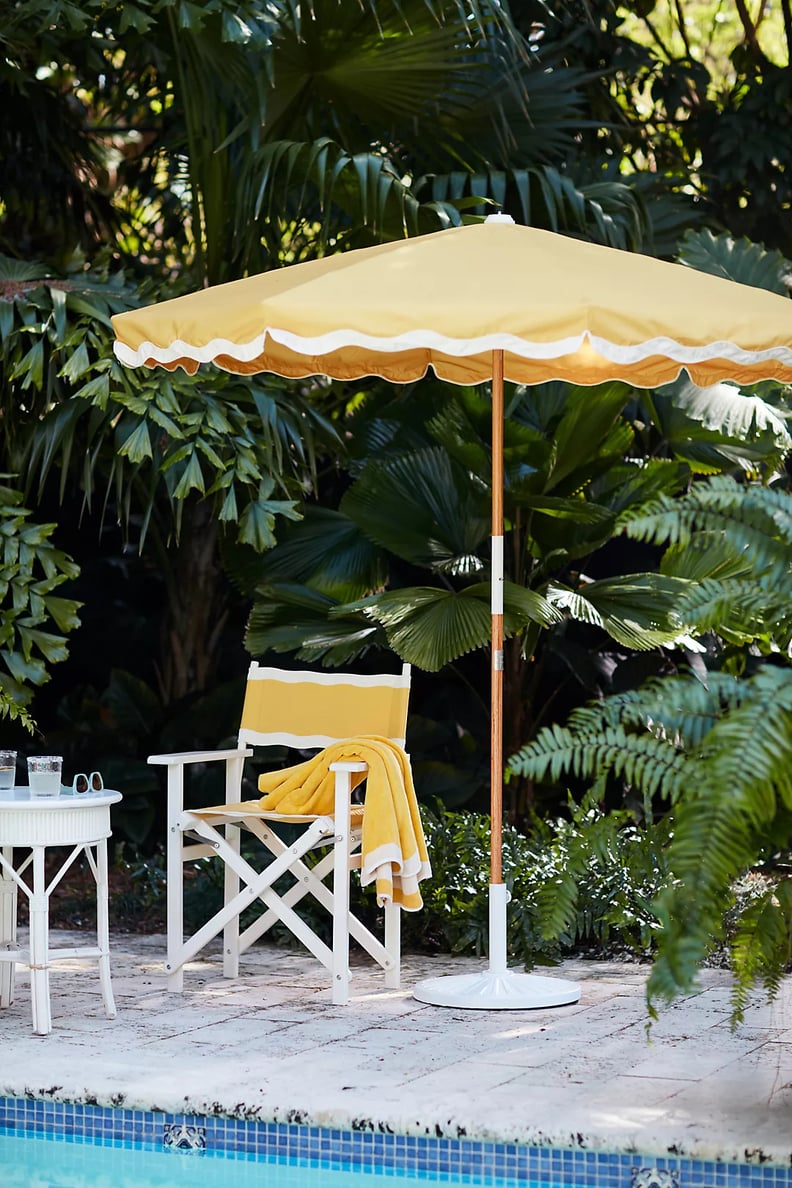 A Patio Umbrella
Anthropologie Business & Pleasure Co. Amalfi Umbrella ($198)
As much as we love the sun, even we know that spending a full day in it can feel pretty exhausting. When you or your guests need a break from all of the vitamin D, you can take refuge under this large patio umbrella for a little extra shade.
12
A Drink Dispenser
West Elm Pure Glass Drink Dispenser ($70)
If you're looking to serve a beverage that's a bit more unique from a canned soda or bottled beer, you can mix up a fun punch and pour it into this glass drink dispenser so that your guests can enjoy it at their leisure.