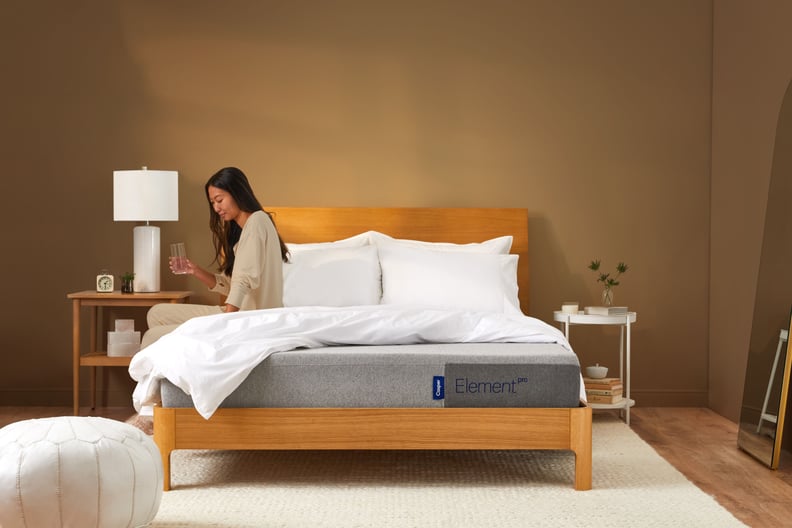 POPSUGAR Photography | Renee Rodriguez
POPSUGAR Photography | Renee Rodriguez
As POPSUGAR editors, we independently select and write about stuff we love and think you'll like too. If you buy a product we have recommended, we may receive affiliate commission, which in turn supports our work.
If I have a bad night's sleep, the next day is guaranteed to be terrible for not only me but also everyone I come into contact with. I'm the type of person who needs a full eight hours of sleep every night in order to function properly, and making sure that happens is one of my top priorities. I have a multistep nighttime routine that helps me wind down before bed, and I even sleep with a specific set of sheets, a favorite duvet, and a certain pillow. You also won't catch me climbing into bed without my fan turned on high and my white-noise machine placed on my nightstand.
A few months ago, I wound up in the hospital with severe neck and back pain, and after finding out I had a herniated disk in my neck, it became almost impossible to sleep comfortably through the night, despite the nighttime routine that had served me so well in the past. I made it my mission to find the best sleeping arrangement possible, which led me to discover a product that finally made restful nights possible again: the Casper Element Pro Mattress ($1,116, originally $1,395). If you've been looking for a new mattress, grab this one while you can — it's currently 20 percent off for Amazon Prime Day, but the low price only lasts through July 12.
What I Like About the Casper Element Pro Mattress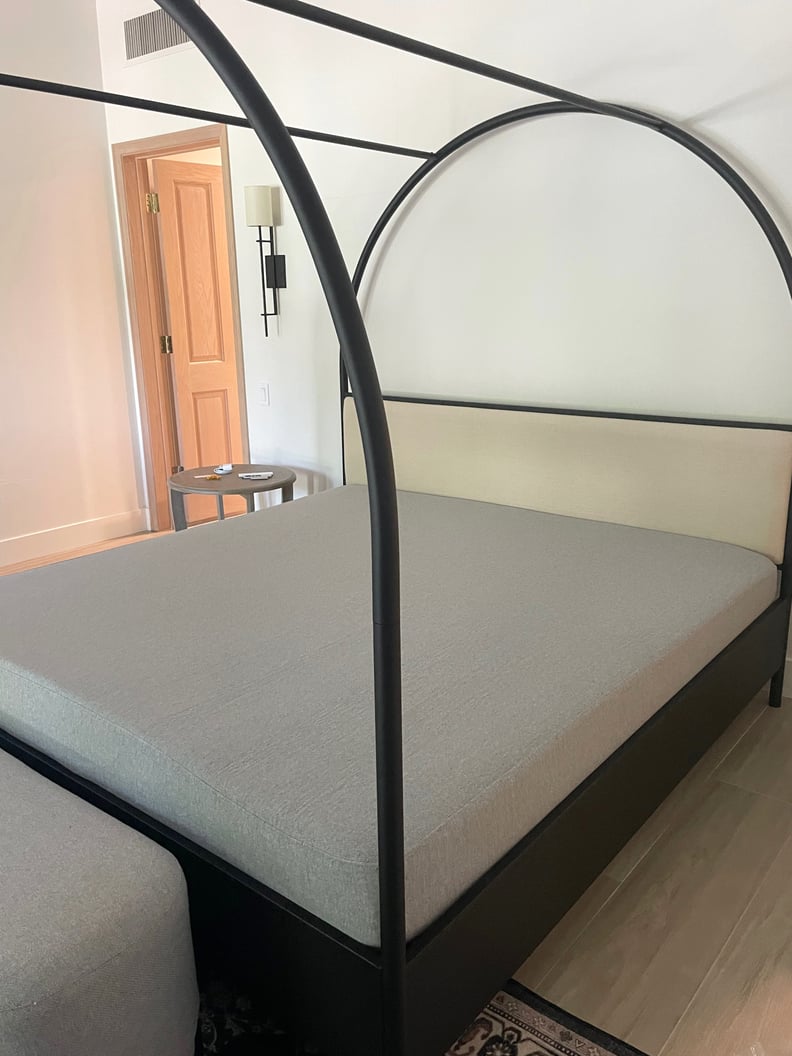 I was nervous about getting a new mattress, but after switching out my pillow multiple times and finding no relief, I knew it was time to look into other options. The first night I slept on the Casper Element Pro Mattress, I knew I had made the right choice. I was able to sleep through the night comfortably for the first time in months, and as the weeks went on and my sleep got increasingly better, I knew I had our new mattress to thank.
When we first took it out of the packaging, I was worried that it wouldn't be firm enough, but we've found that it's the perfect combination of firm and soft. In the past, when my boyfriend would move too much throughout the night or if he would wake up earlier than me in the morning, even the smallest motion on our bed would disturb my sleep. However, we haven't run into that issue with our new mattress because it's firm enough that my boyfriend moving on one side doesn't disturb me.
Plus, although my boyfriend is a side sleeper and I'm a back sleeper, we've found that the mattress forms to our bodies in just the right way so we can both sleep pleasantly through the night.
What's Worth Noting About the Casper Element Pro Mattress
The Casper Element Pro Mattress is made with three layers that are designed for the ultimate level of comfort. The first layer has perforations built into the breathable, viscoelastic memory foam that help increase airflow, which is great because both my boyfriend and I run hot at night (hence the fan set to high). It also conforms to your body to relieve pressure points, which is something I was in desperate need of because of my near-constant neck and back pain. The second layer is made of another layer of memory foam, which absorbs pressure, and the third layer is made with a durable base that helps prevent sinking.
The three layers make this mattress extremely luxurious, but they also make it quite dense. We needed two people to get it into our bedroom from our front door and eventually in our bed frame, and I wouldn't recommend attempting to set this up with only one person, because it's quite heavy.
Who Is the Casper Element Pro Mattress Best For?
I think the Casper Element Pro Mattress is best for anyone who has issues with neck and back pain and anyone who wants a mattress that is the perfect combination of firm and soft. It's also great for hot sleepers because of its cooling capabilities, and it's served us very well during the extremely high temperatures this past summer.
Is the Casper Element Pro Mattress Worth the Splurge?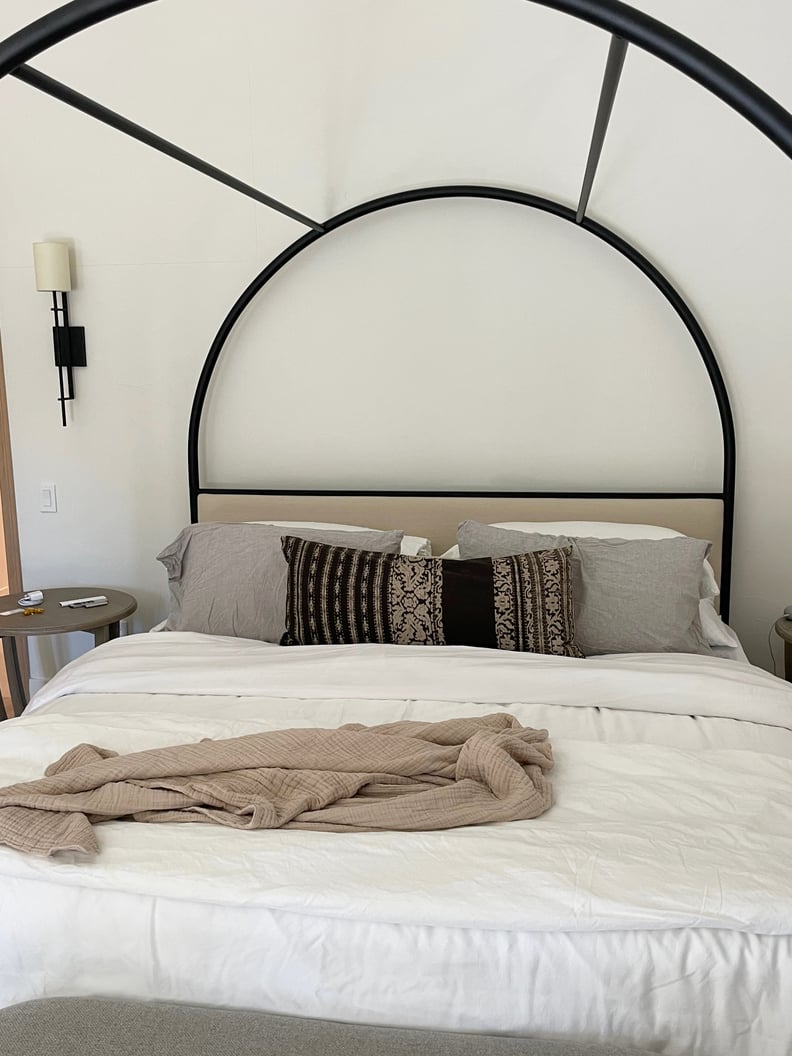 After sleeping on this mattress for over a month, I can say without hesitation that it's absolutely worth the splurge, especially now that it's on sale. This specific model has been great for supporting my neck and back after my recent injury, and it's helped keep my body in the proper alignment all night long. Switching out our old mattress for this product has made such a difference in the quality of my sleep that I can't say enough good things about it. Plus, although the cost is on the more expensive side, this product is an investment that we'll have for years to come.
Additional Details About the Casper Element Pro Mattress
The Casper Element Pro Mattress comes in sizes ranging from twin to king, but all sizes are 10 inches in height. All sizes are made with a mix of polyurethane foam and memory foam. The mattress is also subject to a 10-year Limited Mattress Warranty.
Where Is the Casper Element Pro Mattress Available?
The Casper Element Pro Mattress Size King is available on Amazon.
Rating:
★★★★★