The bathroom is one of the most expensive rooms to remodel. So if you're on a budget, a bathroom renovation might be out of reach. The good news is you don't have to live with the ugly — all you need is a little DIY elbow grease. Try these unique and easy projects to give your bathroom an upgrade, and the best part is, you can do any of these in one weekend.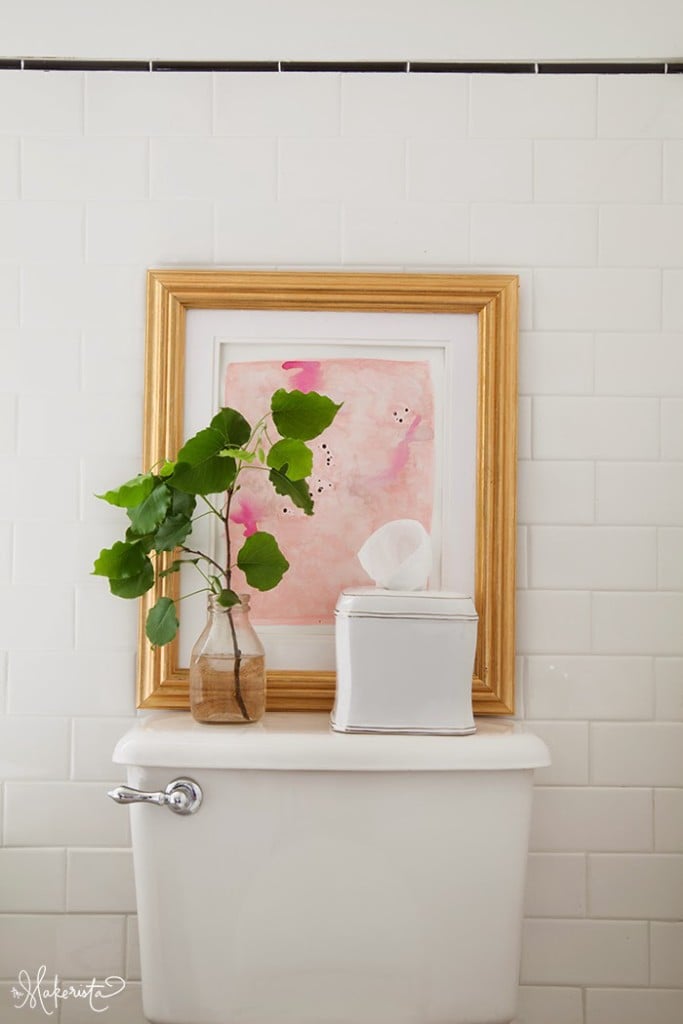 Upgrade the toilet lever
Something as small as the flusher handle can make a big difference. Upgrade the white plastic version for something in shiny chrome. Don't be intimidated by the plumbing aspect of this project; it's actually super easy.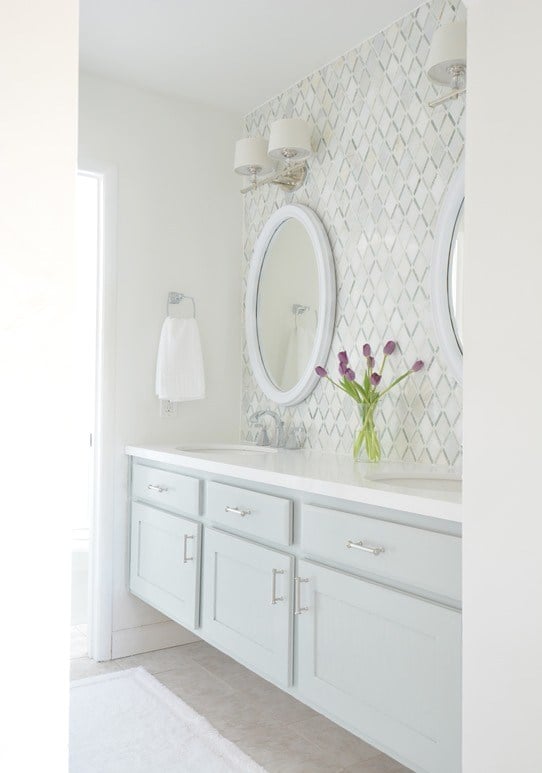 Update the existing vanity
Painting the vanity is one of the cheapest ways to upgrade your bathroom and still make a big impact. Sand your existing vanity, and patch any imperfections with wood putty. Then, be sure to start with a good oil-based bonding primer before applying the final coats of paint. Finish the look with new hardware.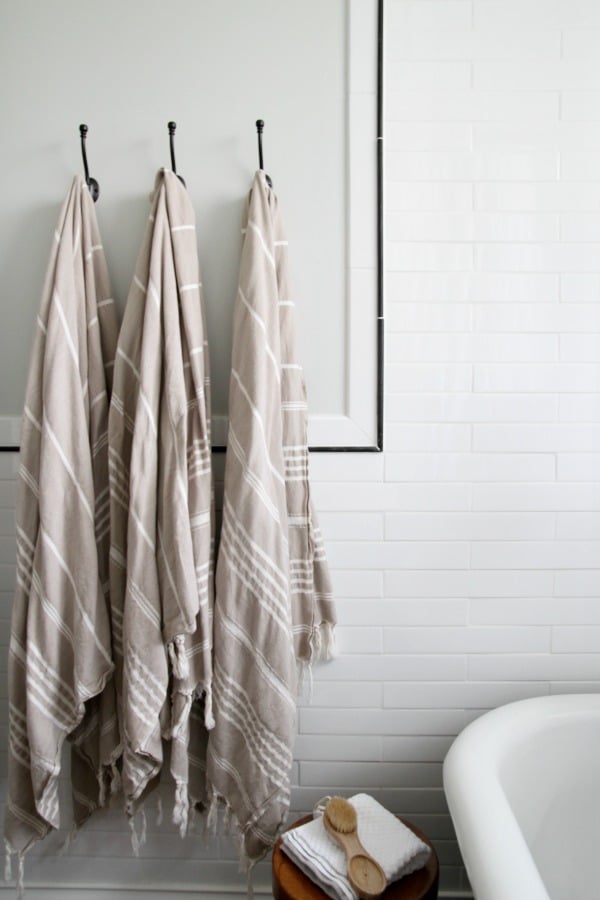 Replace the towel bar with hooks
Using hooks in place of a towel bar is not only more stylish but also easier to use. You don't have to worry about perfectly folded towels hung evenly on a bar.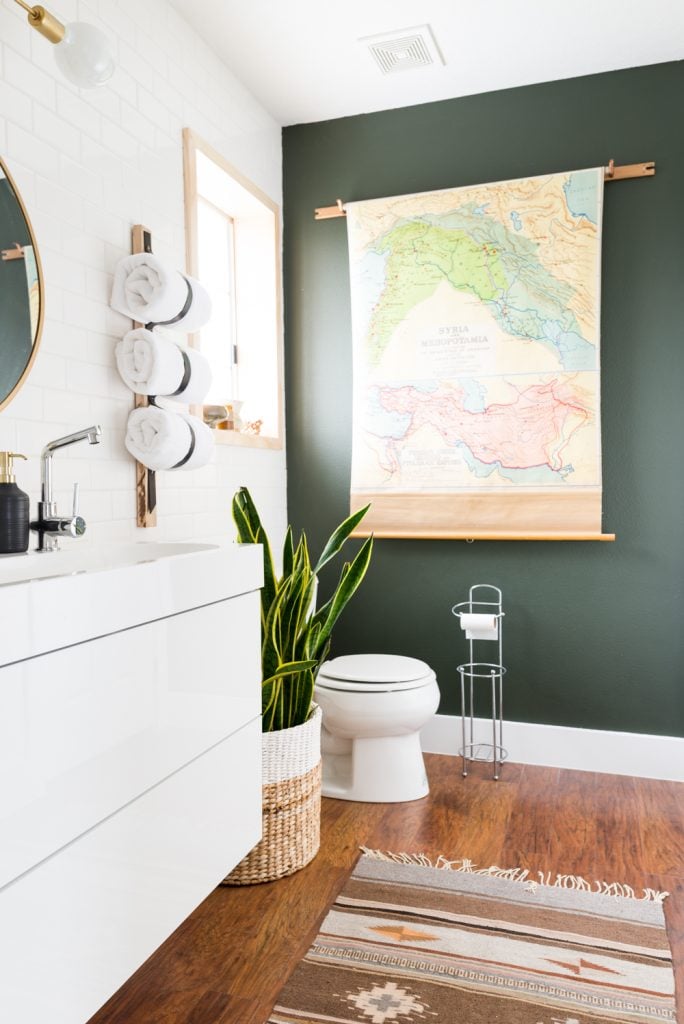 Add a bold accent wall
Another way to add a wow factor to your boring bathroom is to go bold with paint. Choose one wall and go wild with a color you might be scared to use anywhere else. A small room like the bathroom is a perfect space to take some risks.
Paint your own wallpaper
Wallpaper can be pricey, so why not paint your own pattern? You don't have to be an artist to get beautiful results. Use a stencil, or go freehand like this project from May Richer Fuller Be. She created a stunning basket-weave pattern with simple brushstrokes.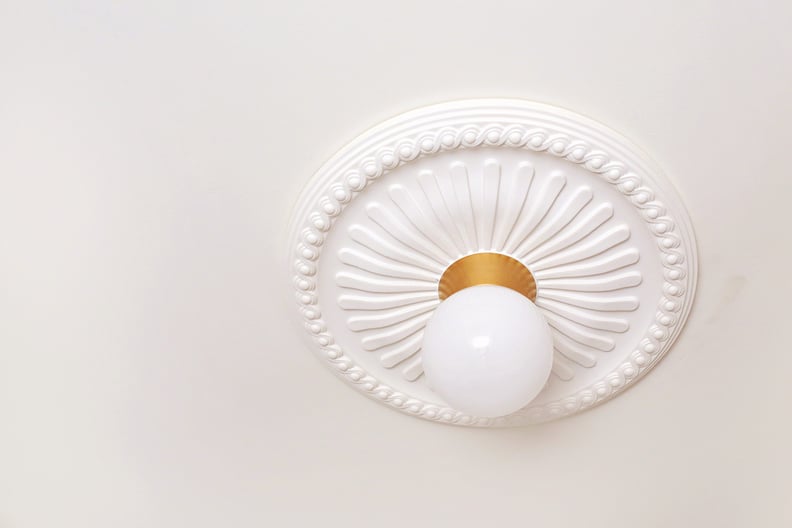 Change out the light fixture
Changing the light fixture in your bathroom can actually be easier and more affordable than you think. Use an inexpensive LED light, then amp up the style by using a decorative ceiling medallion.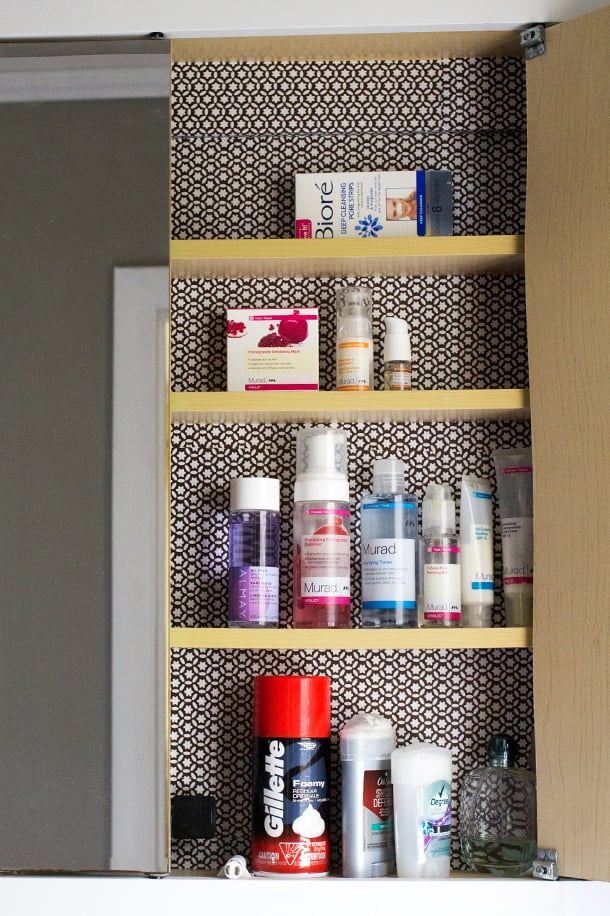 Line the medicine cabinet with decorative paper
The medicine cabinet can be a neglected space, full of dusty shelves and expired products. Sprucing it up is the perfect weekend project. Get it organized, and then add a bit of flair with decorative contact paper. It's a nice little surprise every time you reach for the toothpaste.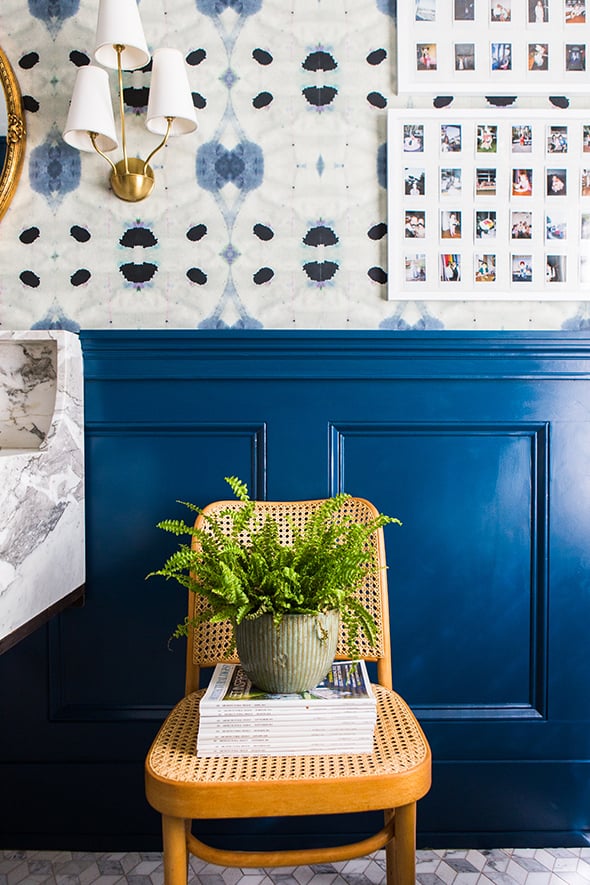 Add artwork with a photo collage
Every room needs artwork, and the bathroom is no exception. Make a collage with your favorite photos by mounting them on fabric-covered cardboard and plopping it in a frame.