"Don't F*ck With My Sh*t" Zipper Pouch
Anyone With Nosy Roommates Needs This "Please Don't F*ck With My Sh*t" Zipper Pouch
As POPSUGAR editors, we independently select and write about stuff we love and think you'll like too. If you buy a product we have recommended, we may receive affiliate commission, which in turn supports our work.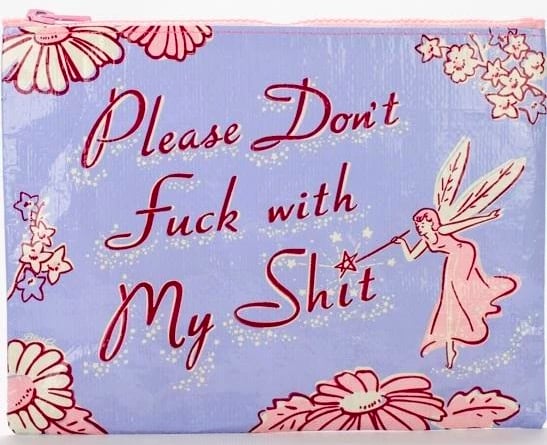 Anyone who doesn't live alone knows how annoying it can be when someone touches your stuff without permission. If you've made it a habit of telling your roommate (or roommates) to keep out of your things, perhaps the Please Don't F*ck With My Sh*t Zipper Pouch ($11) can start doing it for you instead. While the pouch features flowers, whimsical colors, and a fairy, the message is anything but light, which is exactly why you need it. It's a cute and amusing place to stash anything you want kept away from prying eyes, and if they do happen to see it, they'll be reminded to stay out.
If you have good roommates who respect your space, this could also make for a great gift for any friend who is a little less fortunate in that department. The reviews of this product are positive, too, with buyers saying it's bigger than expected and well-made. The only downside? One reviewer said the cuteness of the pouch might actually backfire, because your friends will love it so much and try to steal it for themselves! The struggle continues.