A Professional Trendspotter Tells Us Exactly What Designs Will Be Hot in 2018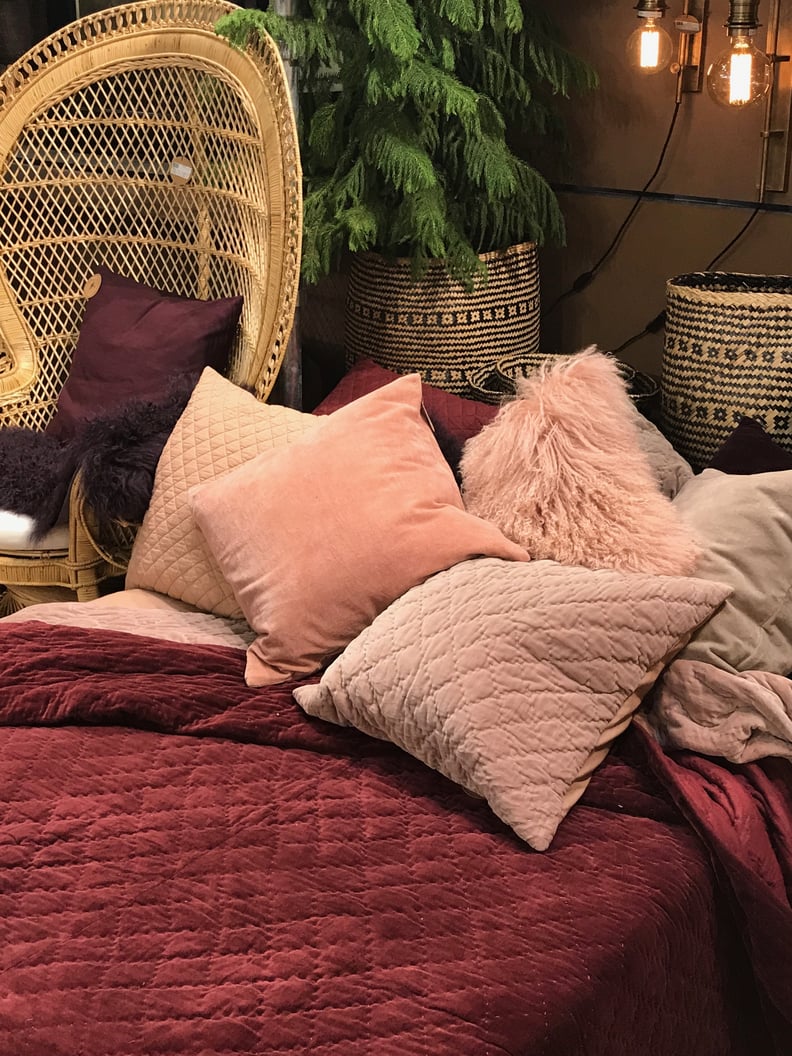 Nancy Fire
When your job is to spot trends and turn them into dazzling decor, it goes without saying that you have an eye for design. So when Nancy Fire, founder of Design Works International and design director for HGTV HOME, returned from her travels abroad, we had to know what trends she was forecasting. After all, it's only a matter of time before they cross the sea and take over the shelves of every interiors store in the US. Lucky for us, Nancy obliged. Ahead, check out her list of the top trends we can expect to see along with inspiration images Nancy snapped during her travels.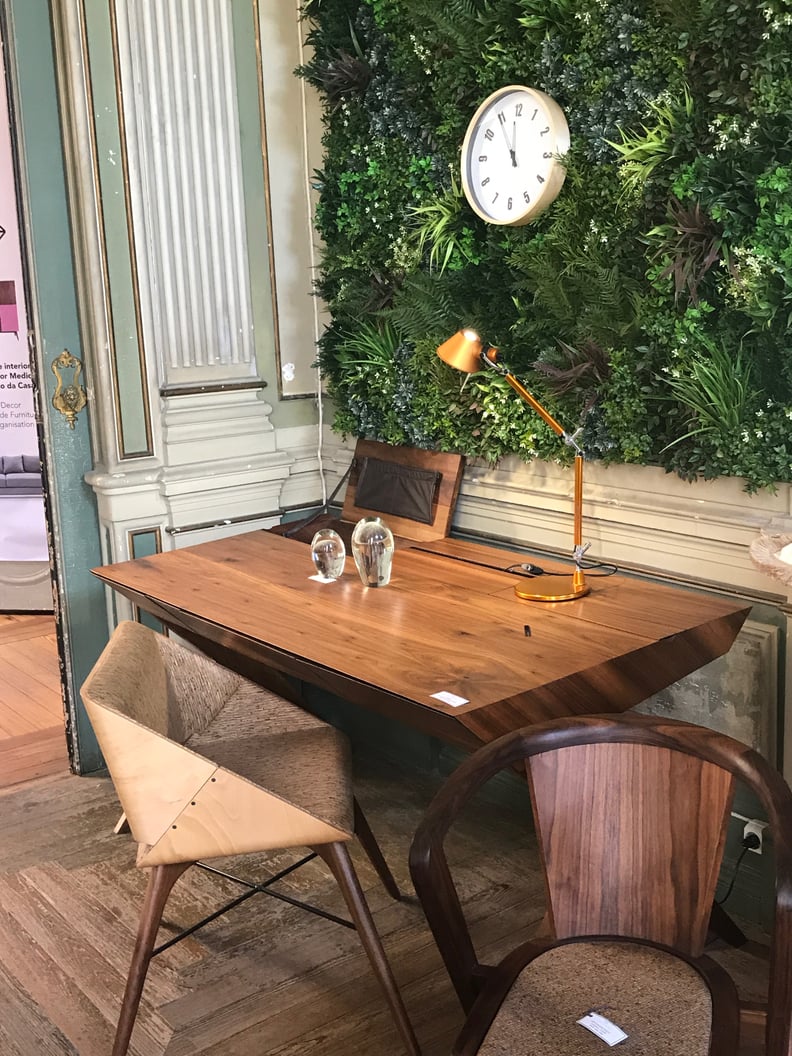 Greenery
Designing on a budget? Nancy said there's great news: "Plants are trending, affordable, and are an awesome way to decorate your space by adding pretty color, fresh CO2, and fun planters." She added, "After traveling overseas, I was inspired by all the plant wonder walls happening in interiors, both residential as well as commercial."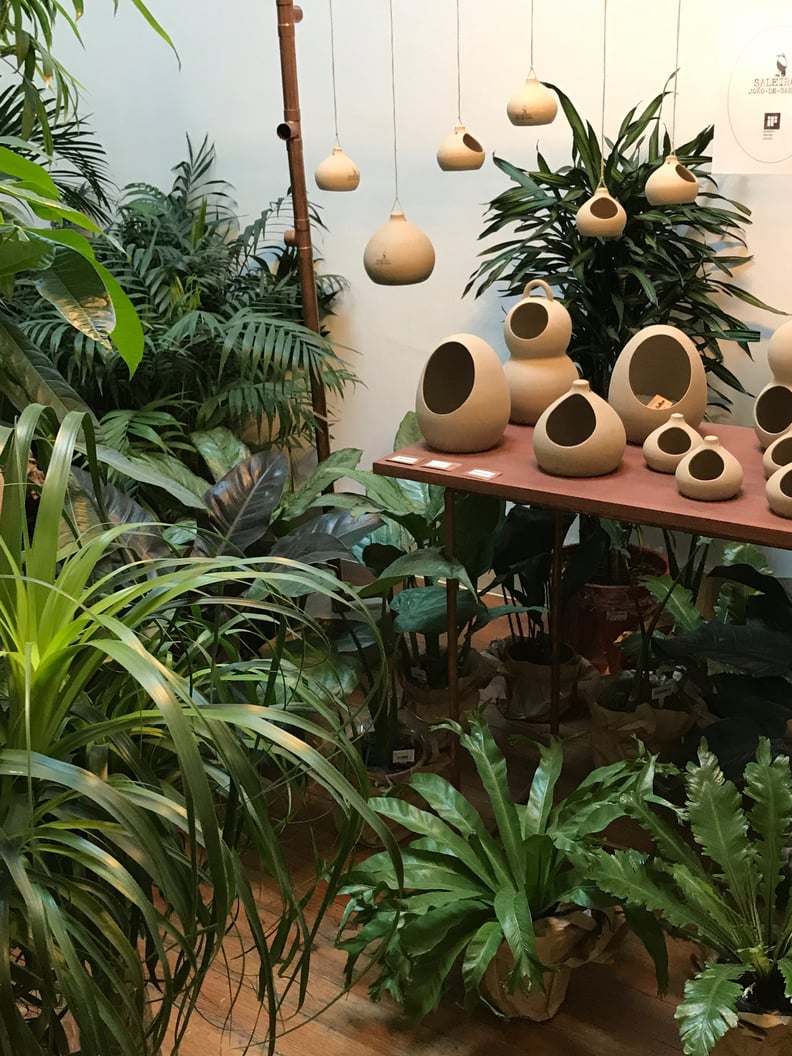 As for how to get the look, Nancy advised, "Get creative with planters by using both hanging and floor models or painting your pots in patterns that complement your interiors."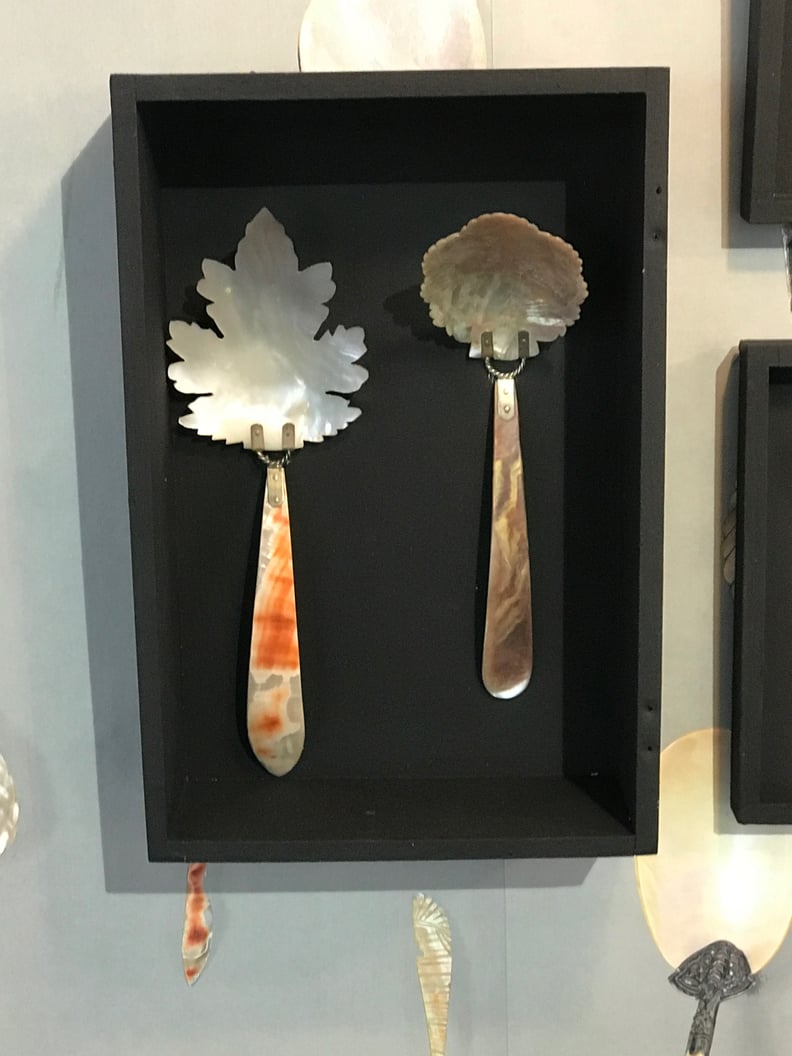 The greenery trend doesn't have to mean literal plants — its theme is being embodied by more creative interpretations, such as these pearlescent, leaf-shaped serving pieces.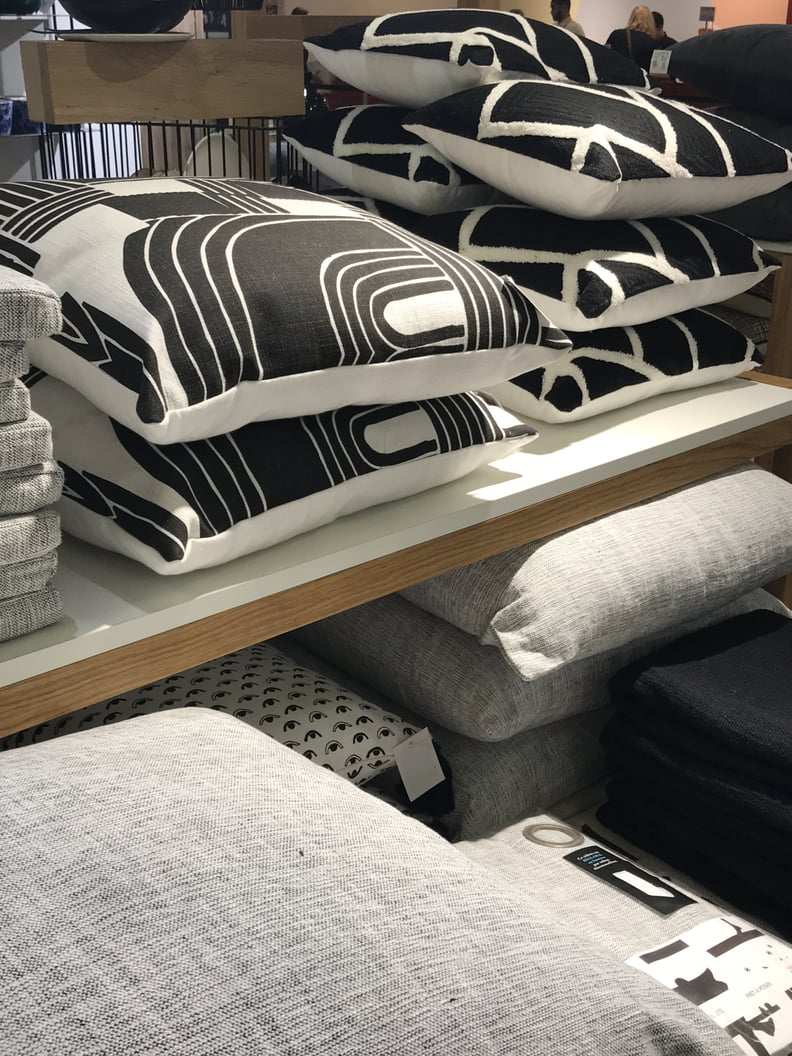 Black and White
"Black and white patterns, prints, as well as home decor accessories were spotted in Paris, Madrid, and Lisbon, creating a fresh and updated vibe for interiors," Nancy told us. "An awesome way to create newness in your home is by adding graphic decorative pillows, hip ceramic side tables with hand-painted geometrics, and a new set of sheets that inspire a bold bedding vibe for the win!"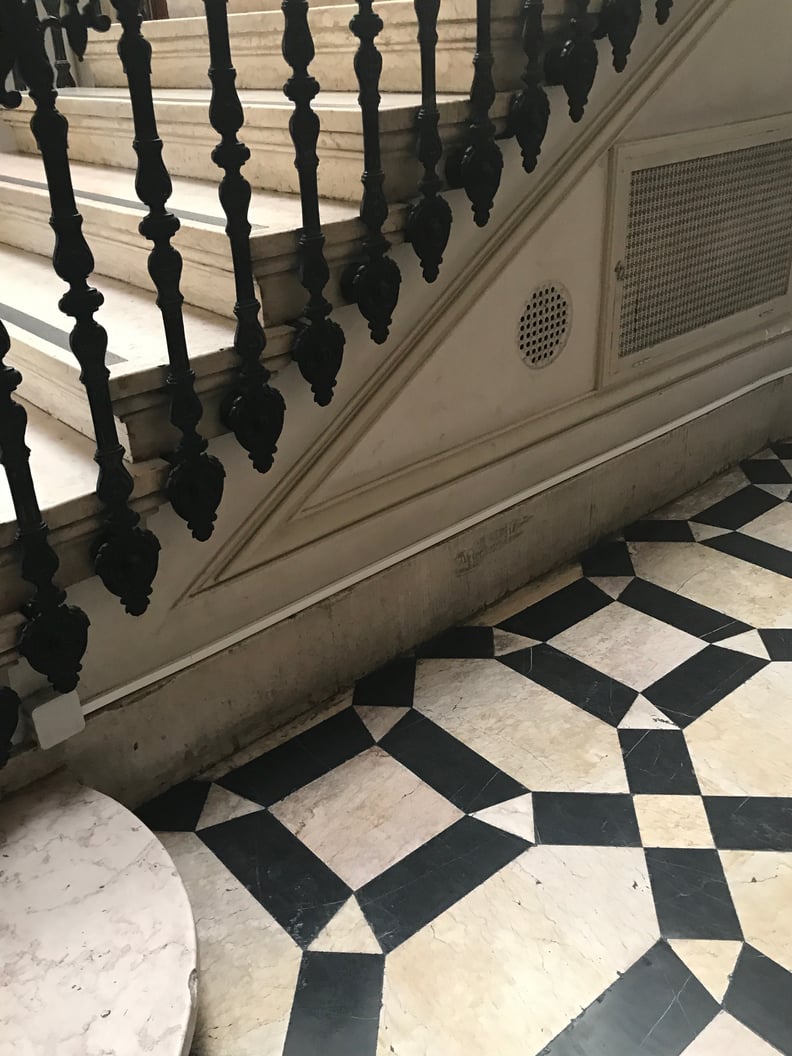 Stunning geometric black and white tiles Nancy spotted abroad.
Servingware in the stark color palette is bold and impactful.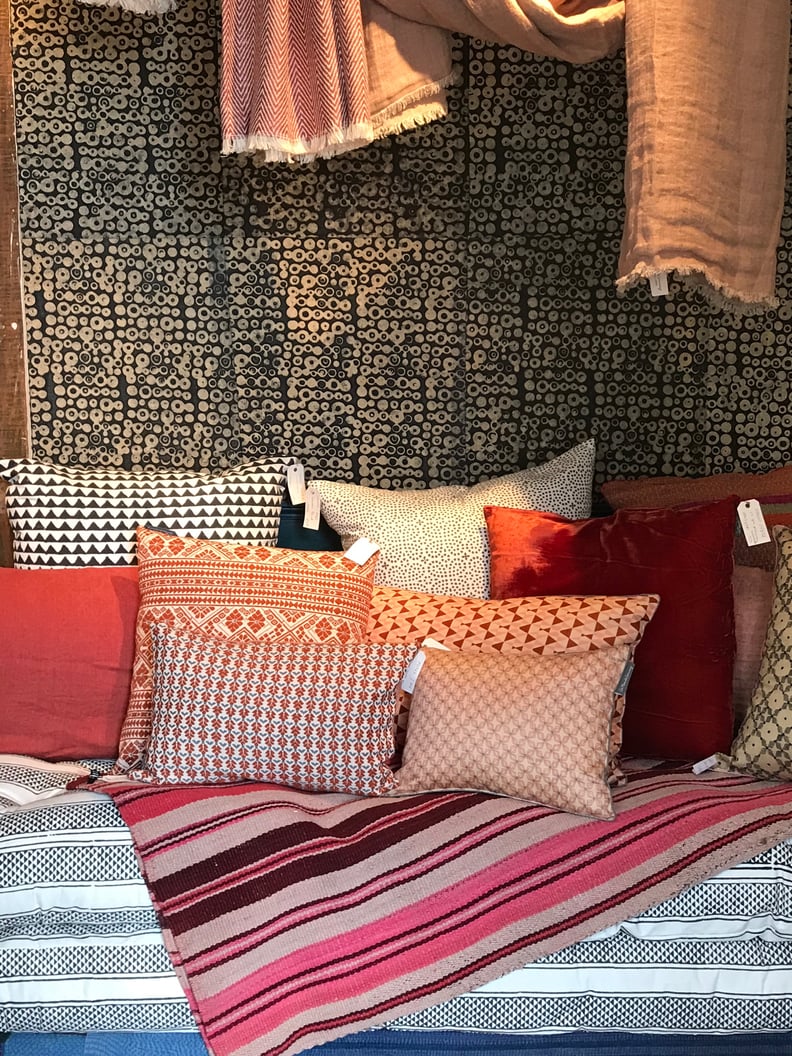 Tonal Reds
"Red is energizing. It excites the emotions and motivates us to take action, so why not update your interiors with a little warm and positive vibe?" Nancy asked.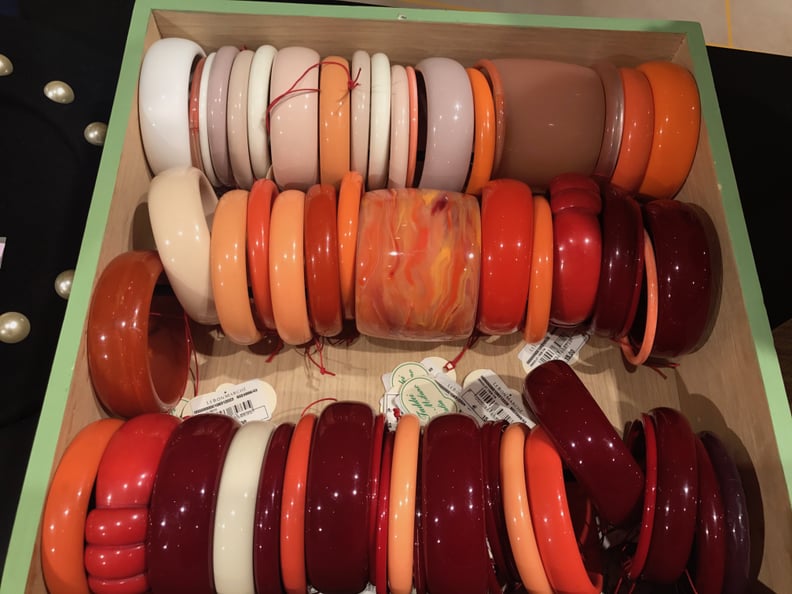 Tonal red doesn't mean just one tone. "Try adding tonalities of tangerine and coral to your red revival to soften the look or just be bold and use red on its own," Nancy said.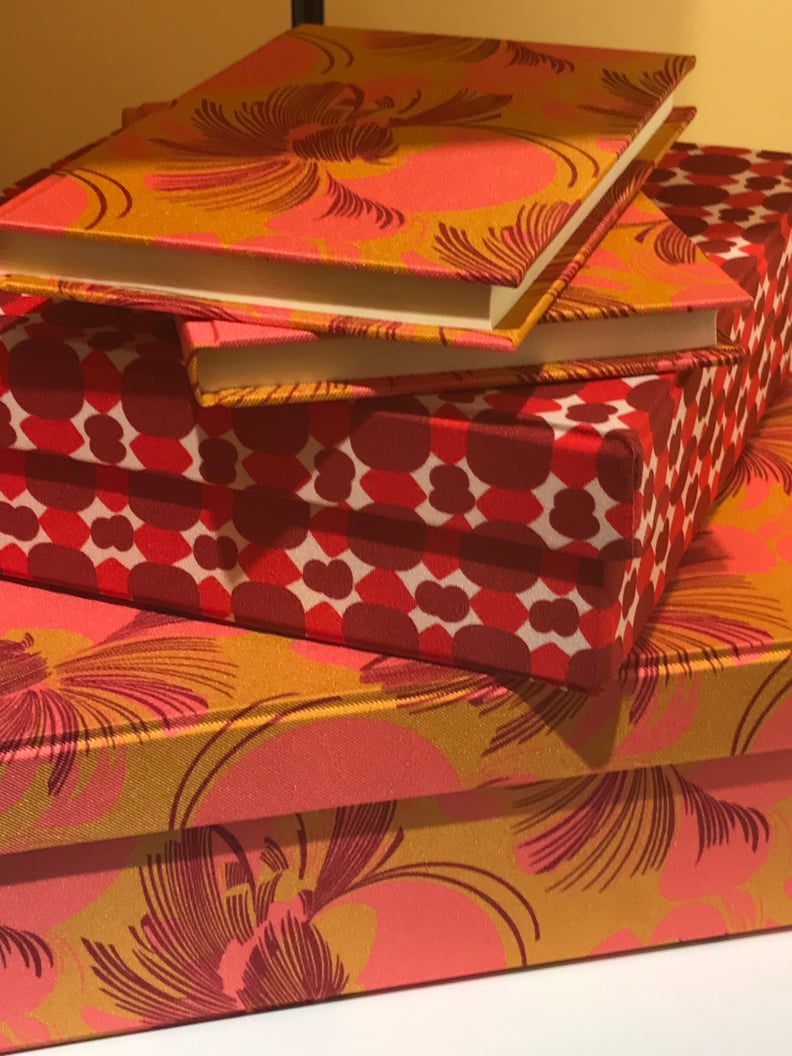 Nancy told us, "a fun design tip when using red is to mix your textures and details to create visual highs and lows to add more dimension in your space."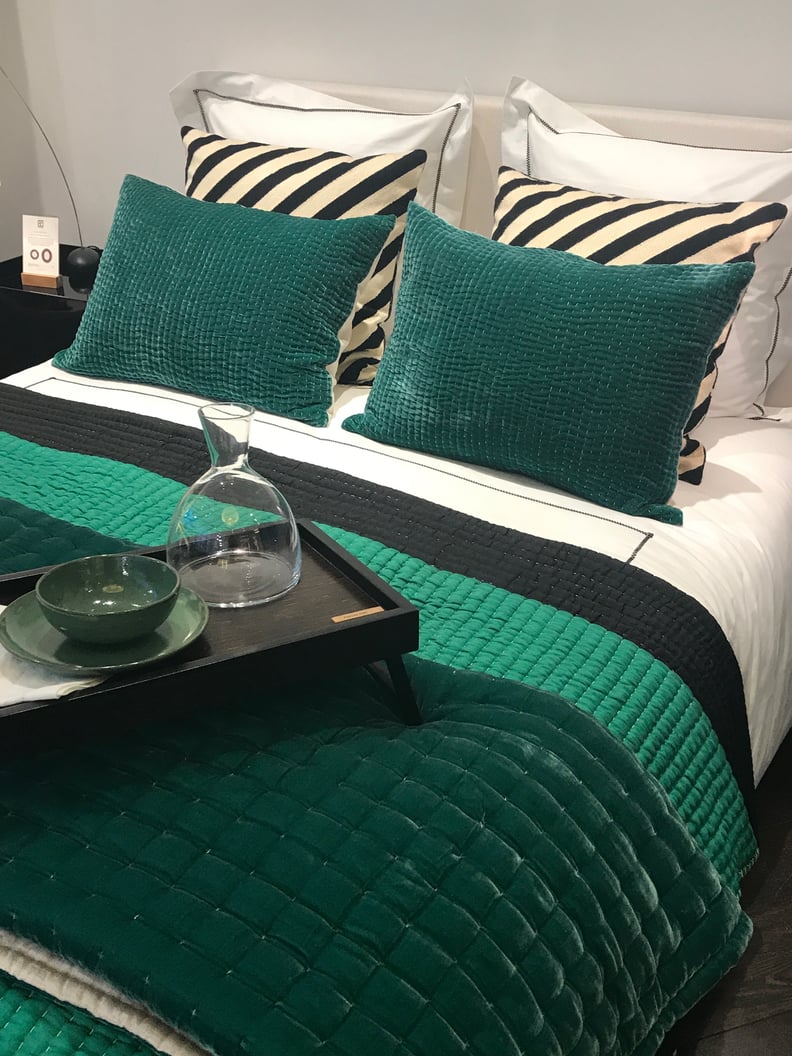 Teal
"Not a fan of black and white? Try adding teal to the mix for a new fashion flair," Nancy said of this rising color trend. And be sure to use several shades of teal for depth. "Tones of teal and turquoise that help create this tribal-inspired geometric look."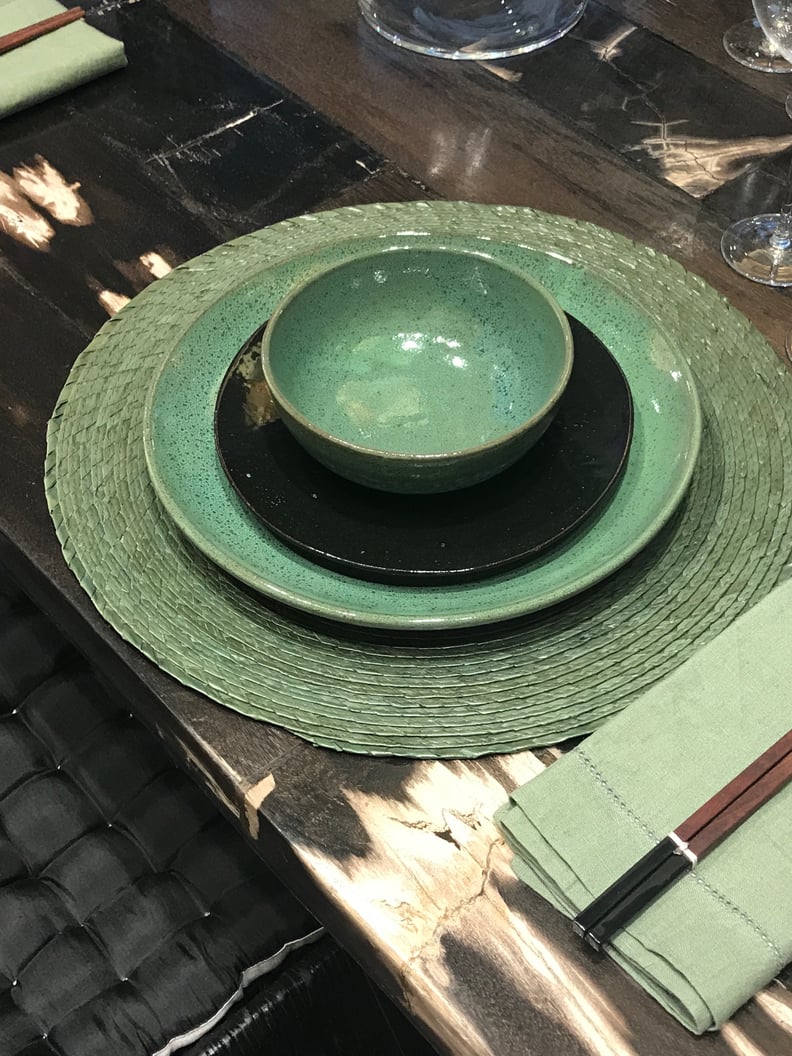 On the tabletop, various shades and textures of teal look elegant and are the perfect backdrop for a bolder print. Nancy explained, "When using bold prints in your home, it's best to have a balance of tonal solids so your prints can stand out."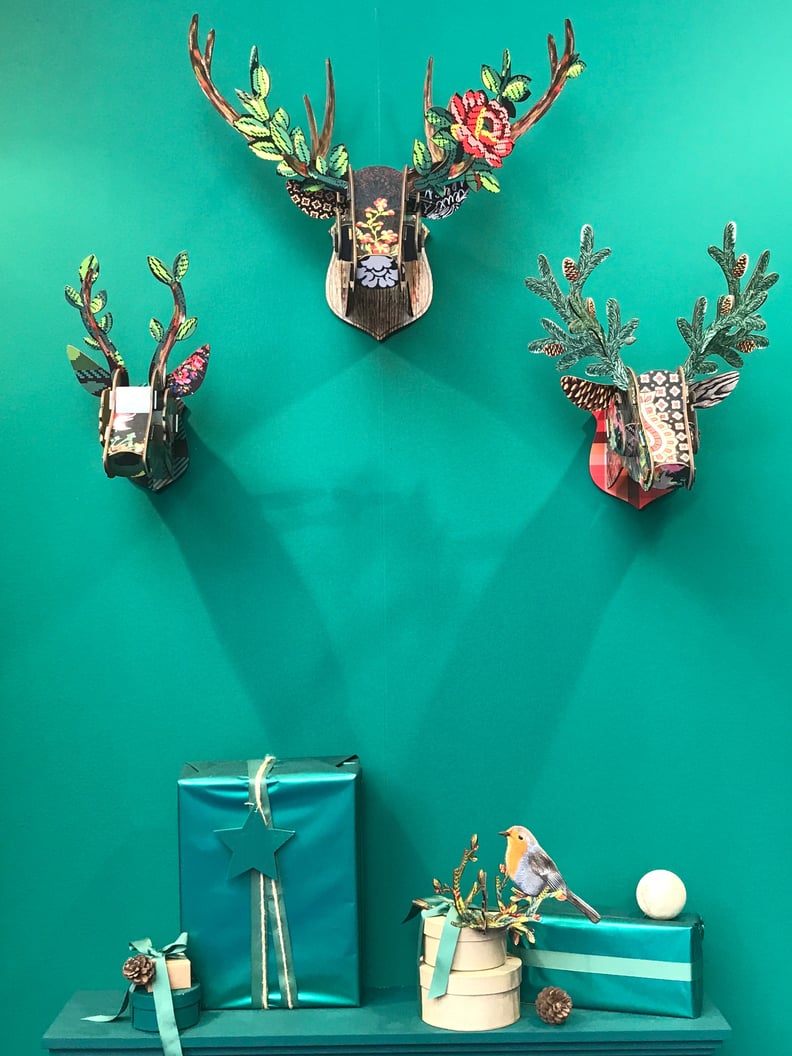 An all-teal wall looks elegant and whimsical.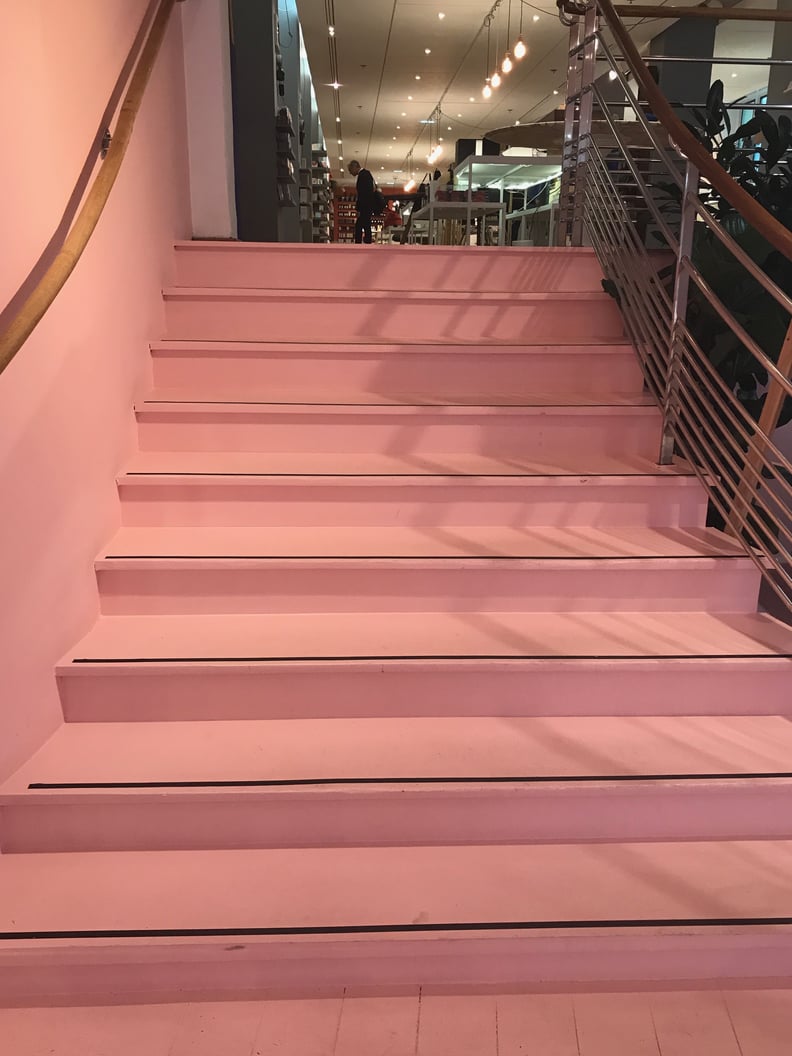 Millennial Pink
"So it's true . . . all this talk about millennial pink in fashion and home decor. It's all over Paris in some creative and updated ways," Nancy said.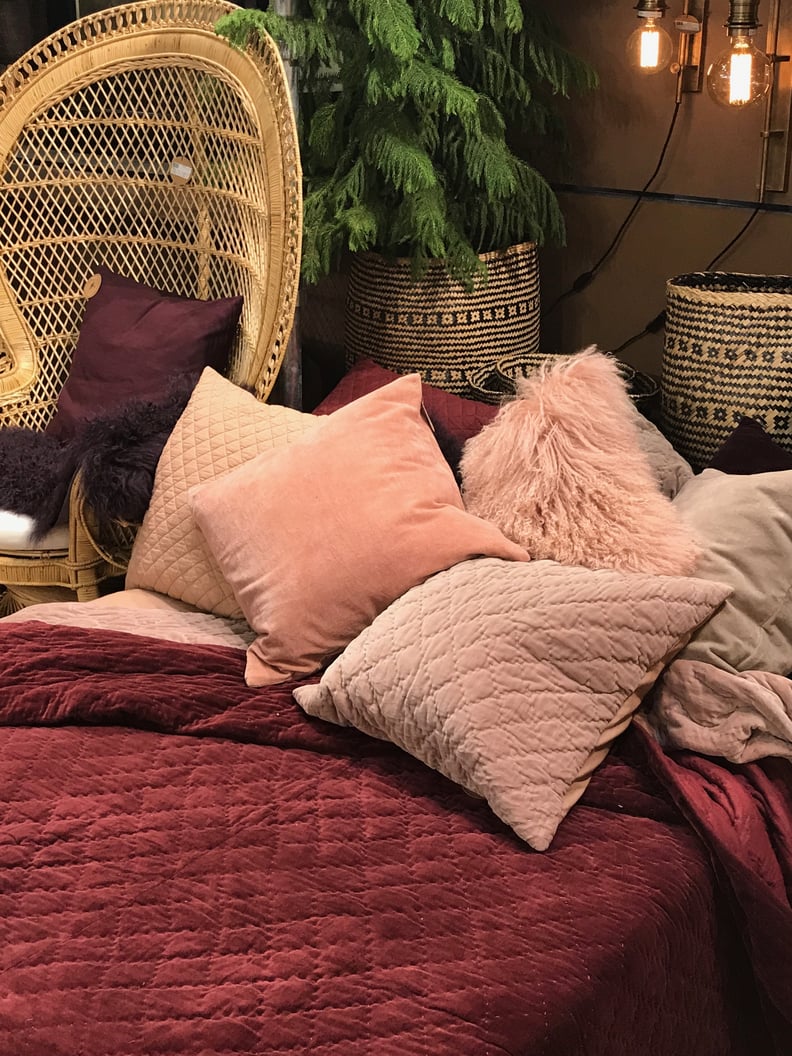 Want to make the trendy hue feel fresh for 2018? Nancy says the newest way to decorate with millennial pink is by mixing it with berry. It's perfect for Fall. "Add some fake fur or some awesome fringe for unique detailing," she said.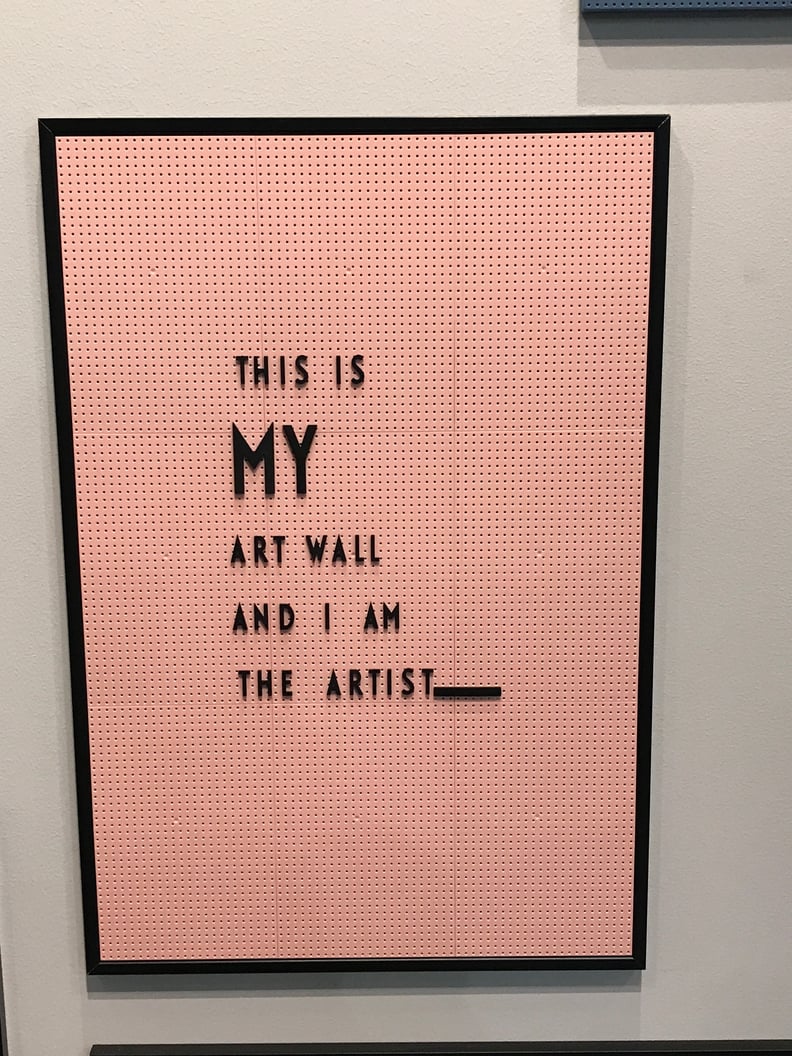 Even letter boards have been given the millennial pink treatment, like this one Nancy spotted.