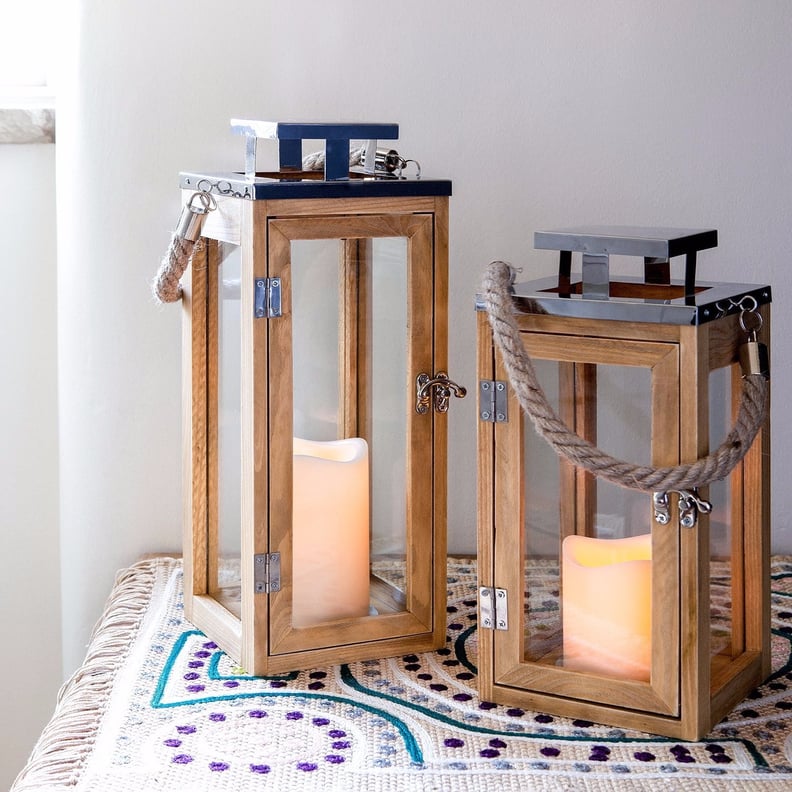 Online shopping has really opened up access to millions of products to millions of people, and none more so than Amazon Prime. Its free same-day or two-day delivery options make it almost more convenient than heading to the store to pick up everything you need. While many people use it for toiletries, electronics, clothes, and even groceries, Amazon Prime is also a great destination for all things home. And if you're looking for some great updates for your porch this Fall, you don't need to look any further. A gorgeous Fall porch is just a click and one or two days away!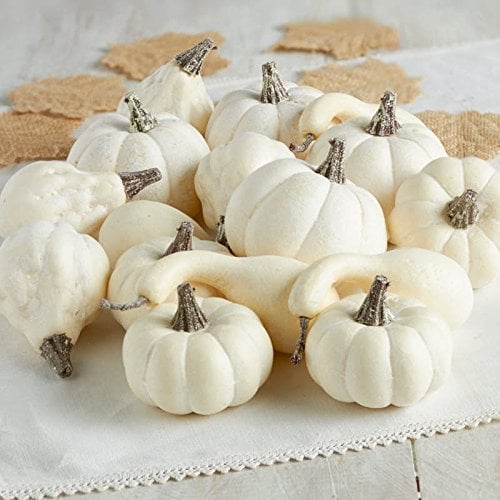 Assorted Pumpkins and Gourds
Everyone loves a good gourd in the Fall, and these beautiful white pumpkins and gourds ($17 for 16) are a great way to decorate your porch for the season. Group them together for an easy arrangement, or arrange them on your porch steps, railing, and surfaces to bring your porch decor together.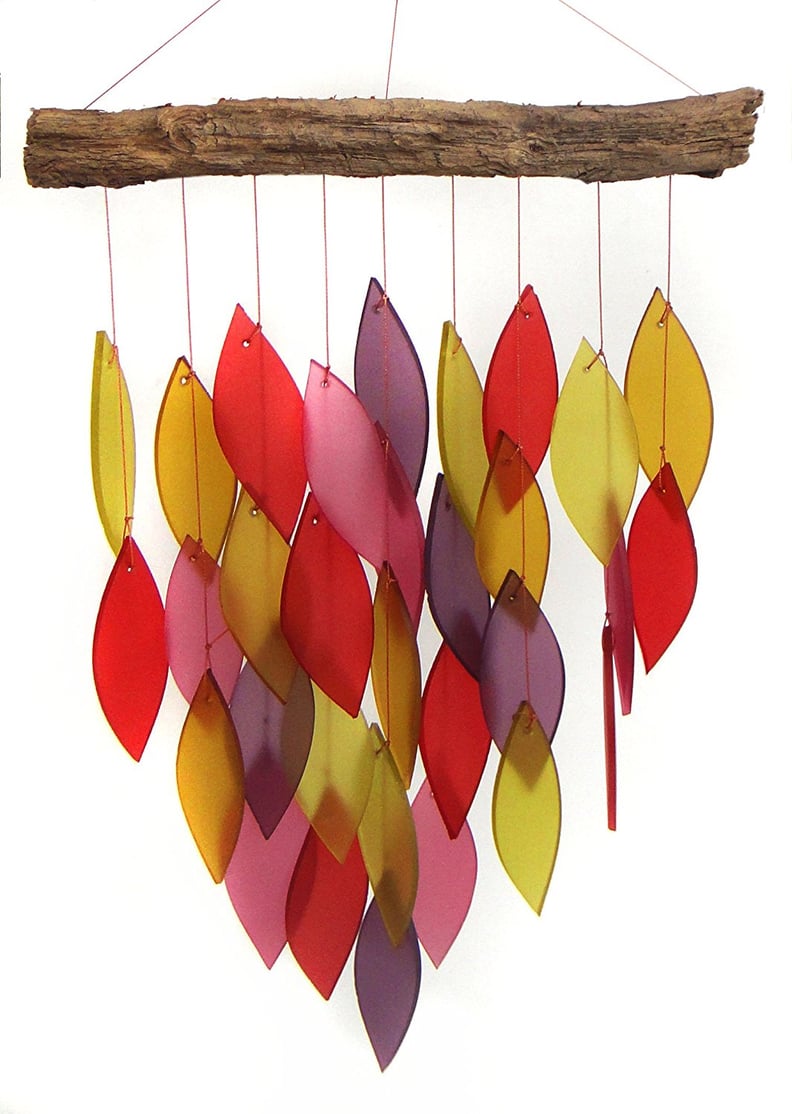 Wind Chime
While you're anxiously awaiting the Fall foliage, and even after peak season has passed, this wind chime ($27) will bring you all of the Fall colors you need. The leaf-shaped charms are a beautiful contrast against the driftwood hanger, and the jewel tones are sure to pick up the light during the day.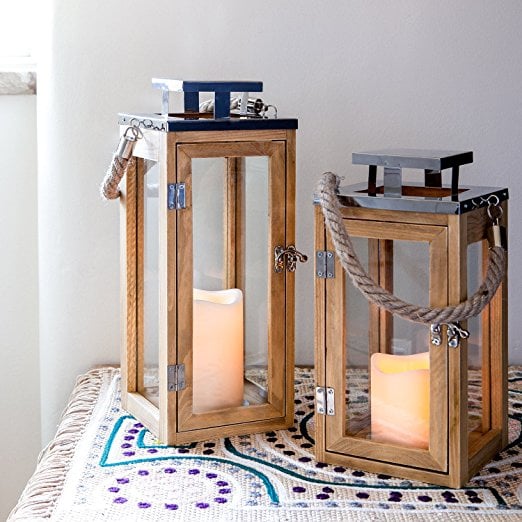 Battery-Powered Lanterns
As the nights get darker, extend porch season well into Fall with some nice lighting. These battery-powered lanterns ($46 for two) are perfect (as long as they don't get wet!), and you don't have to worry about leaving any flames unattended or other fire hazards. They'd look gorgeous on minimalist and farmhouse porches alike.
Trick-or-Treat Banners
If you're obsessed with Halloween and love decorating your porch for the holiday months in advance, this is a great addition to your display! These Trick-or-Treat banners ($30) are simple but festive and look great next to some homemade jack-o'-lanterns.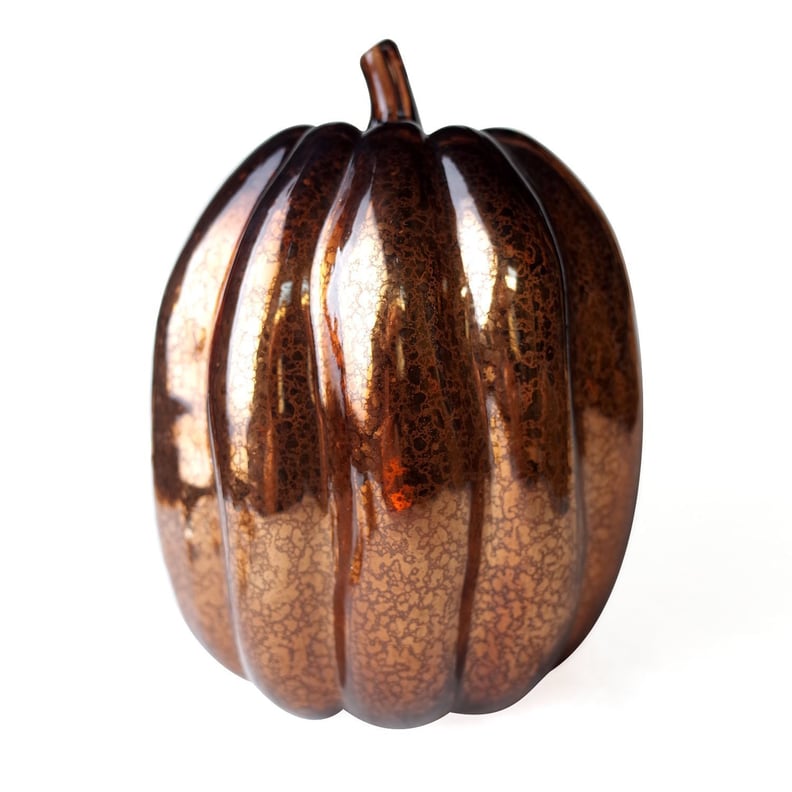 Pumpkin Lantern
You can never have too many lanterns on your porch, and this gorgeous brown pumpkin lantern ($25, originally $50) also doubles as a great accent piece. The near-copper color is perfectly on trend. Plus, not only is it battery-powered, but it also comes with a timer so you can set it for four or eight hours depending on your needs.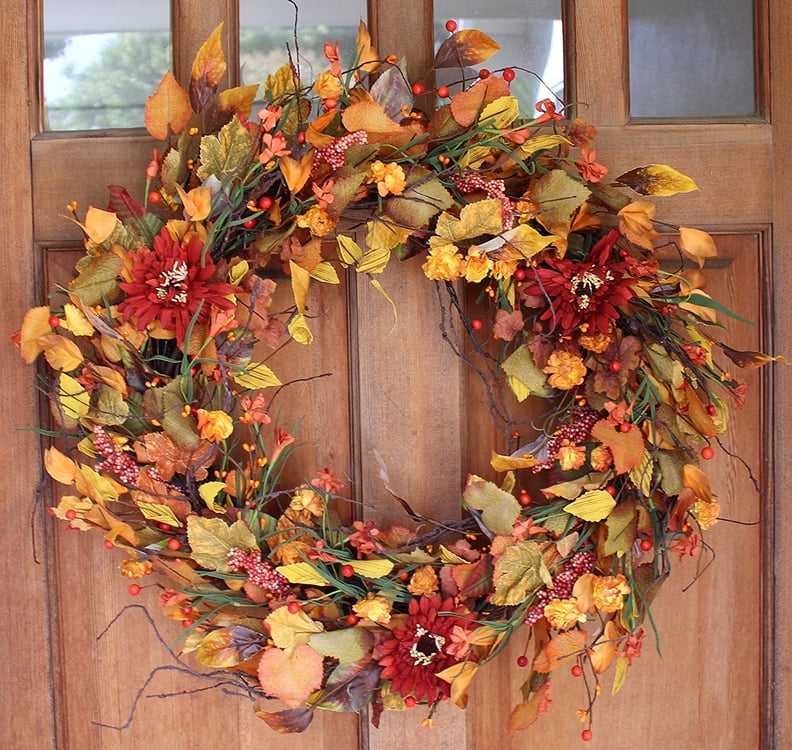 Fall Wreath
Wreaths aren't just for Christmas anymore! From the beginning of October all the way through to Thanksgiving, hang this gorgeous Fall wreath ($60, originally $92) on your front door. It features silk blossoms, berries, and Fall foliage made of silk. It even comes with a storage box so you can keep it in great shape for next year!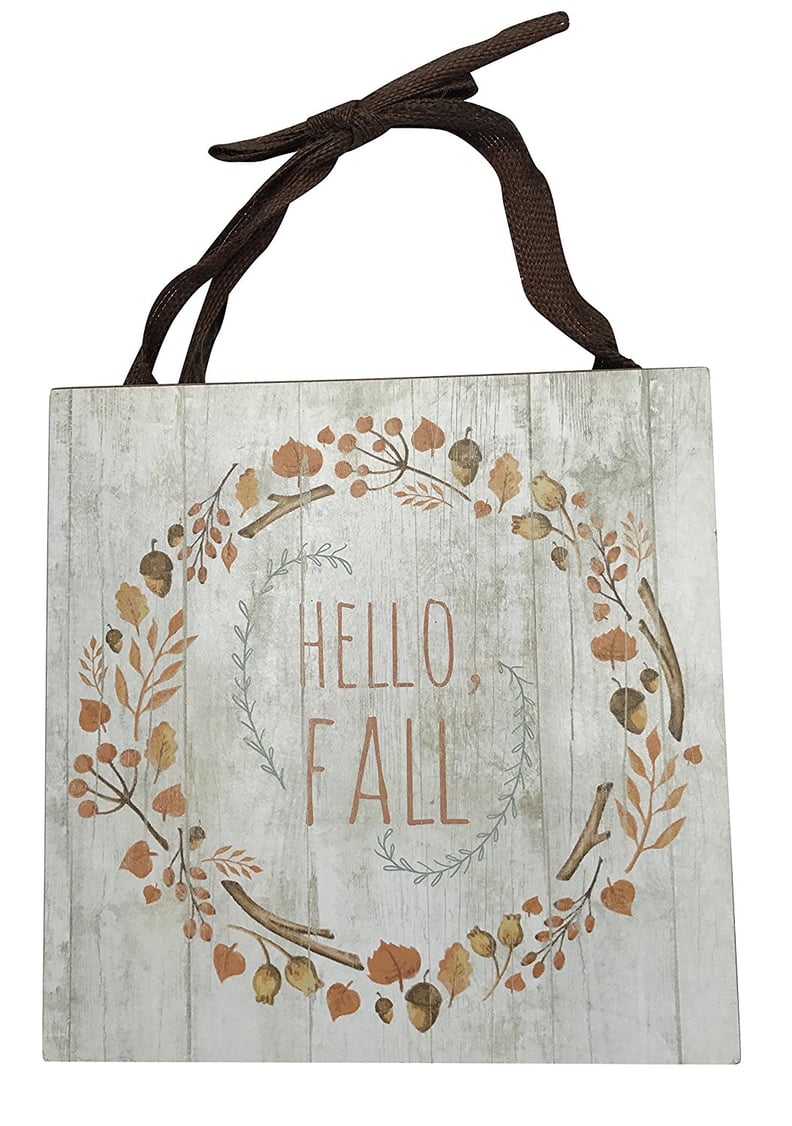 Hanging Sign
If you prefer to forego a wreath, opt for something a bit different and hang this "Hello, Fall" sign ($9) on your front door instead. The colors, motifs, and shabby-chic look are perfect for the Fall season!

Leaf Throw Pillows
You can never get enough Fall foliage in your Fall decor, and these leaf throw pillows ($10 for two pillowcases) are perfect for your front porch. The fabric is outdoor-friendly and they'd look great on your porch bench.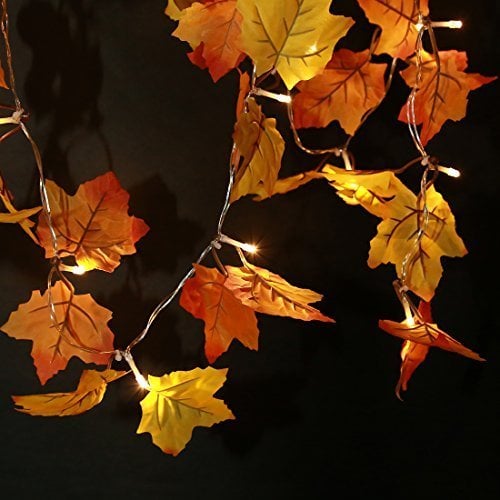 Leaf Garland
Whether it's lit or not, this leaf garland ($15, originally $31) is the perfect accent to your Fall porch decor. Hang it around your door, your porch entrance, or even above your seating area for some gorgeous Fall ambience.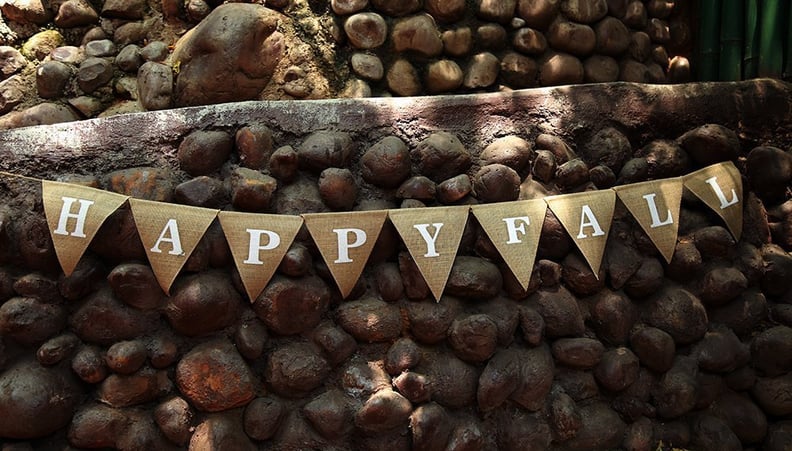 Happy Fall Banner
Celebrate the Fall season with this "Happy Fall" banner ($20). The burlap is totally seasonally appropriate and adds a nice rustic touch to your porch decor. You can hang it above your door or window frame.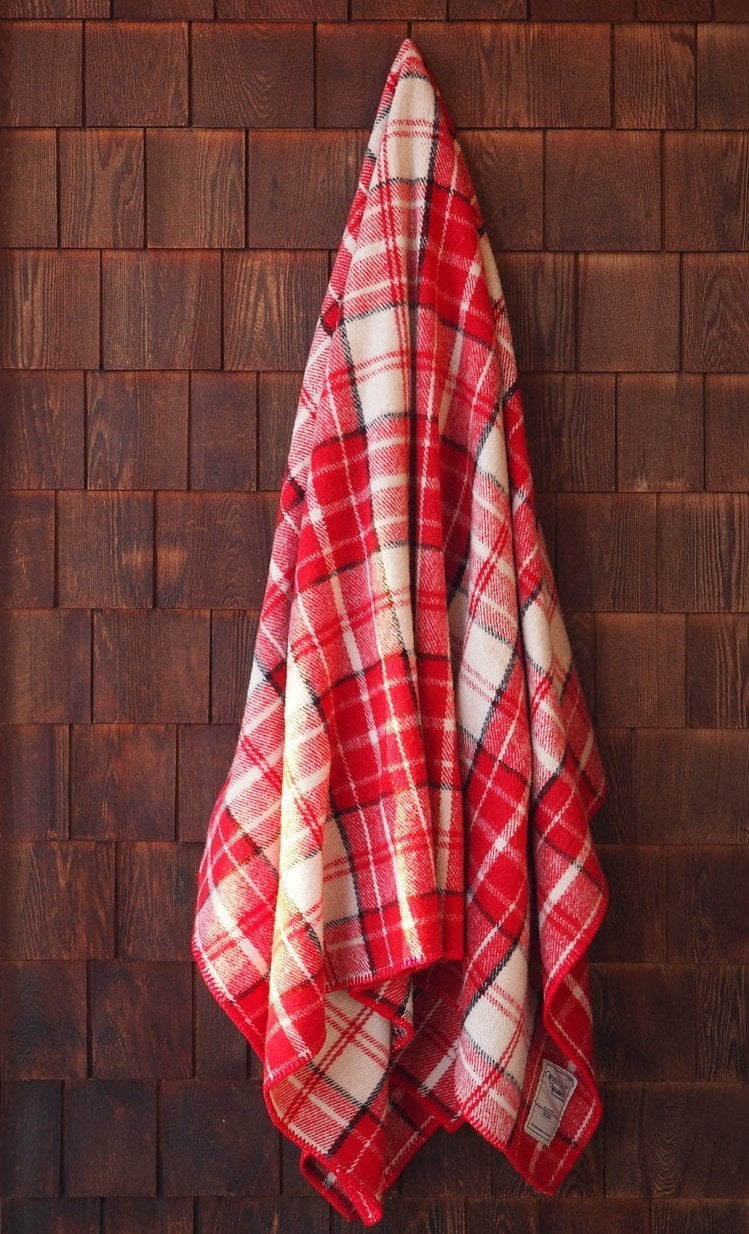 Wool Throw Blanket
As those Fall evenings start to get a little cooler, wrap yourself up in this gorgeous plaid wool throw blanket ($75, originally $100). When you're not using it, leave it draped on your bench or porch furniture for a nice colorful and cozy touch to your porch decor.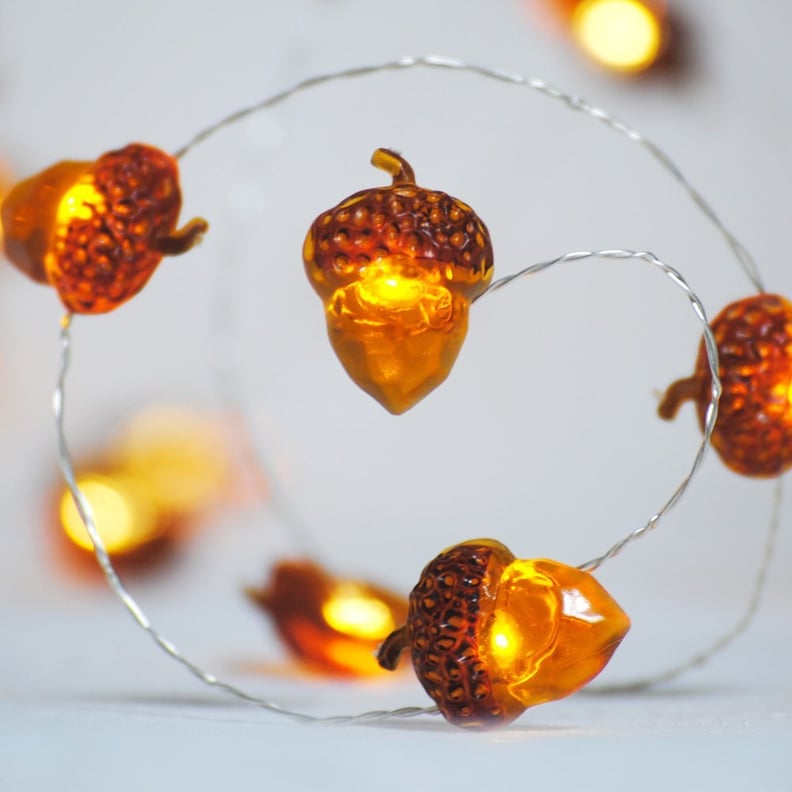 Acorn String Lights
How adorable are these acorn string lights ($15)? You can easily wrap them around porch columns, stair rails, your front door, or even other porch decor to add more depth and dimension.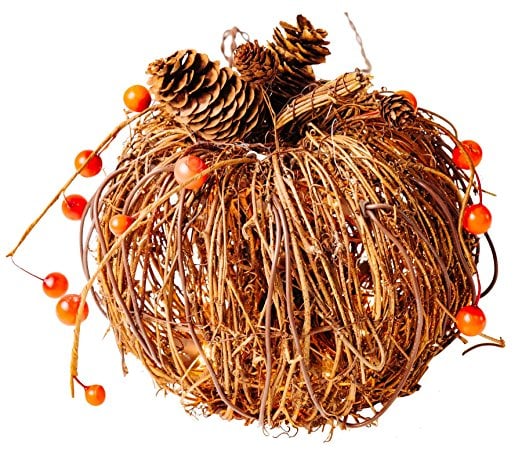 Wicker Pumpkin
Combine your love of Fall with your love of rustic, naturally inspired elements with this stunning wicker pumpkin ($18, originally $20). It makes a great centerpiece for your porch display, and it even comes with lights embedded throughout.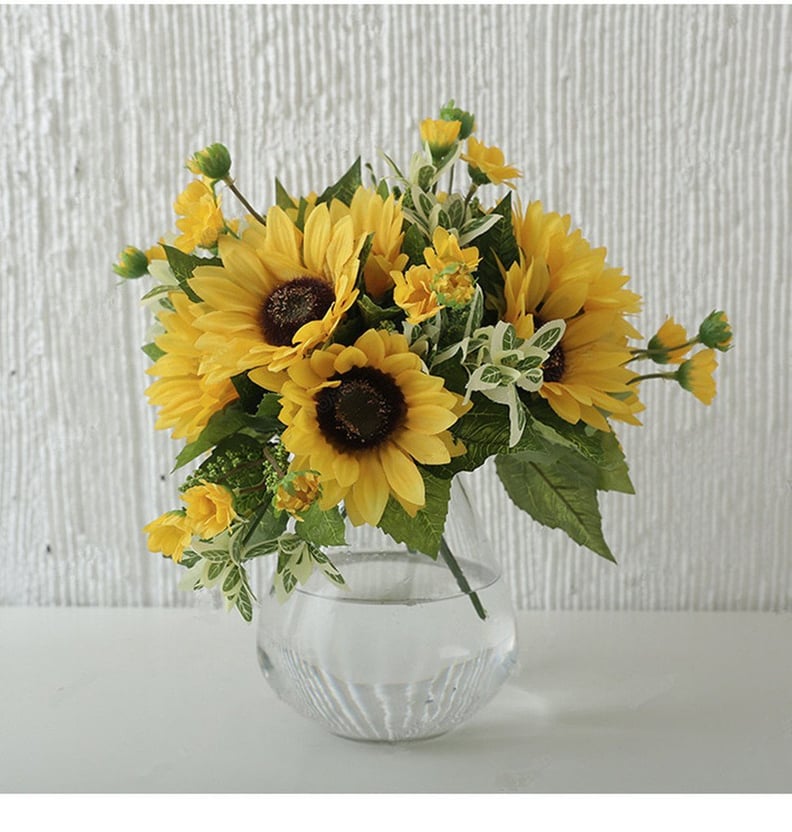 Silk Sunflowers
We all love real flowers, but keeping a bouquet of sunflowers on your porch to last the season just isn't realistic unless you have an unlimited supply in your garden. These artificial sunflowers ($7, originally $20) are made of silk so they look incredibly real, and the bouquet comes with some accent flowers to round out the look.