Does your garage look like a "before" scene from Hoarding: Buried Alive? Have you parked in the driveway for months because you once saw a spider scuttle into your carport? Did you have to buy new holiday lights this year because yours were lost in the depths of your significant other's man cave? If any of these statements apply to you, it's time for a garage makeover.
Gone are the days of embarrassing, musky parking areas . . . instead, you can turn this valuable square footage into a workshop, an office, or even an extension of your living room! We've rounded up some seriously gorgeous examples of garages done right to inspire your big project, and trust us — an organized, stylish garage is possible.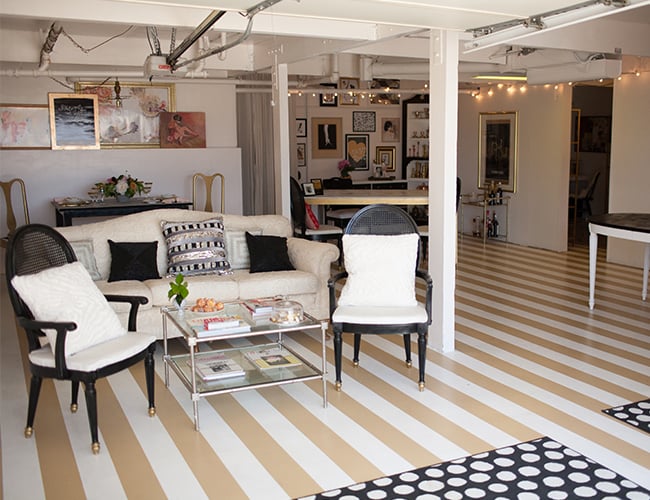 If you don't have to park your car in the garage, why not convert it into a cool sitting area? This garage-turned-office has patterned floors, comfy chairs, and string lights for ambience.

Colored string and fresh paint helped create a bright office and studio space in this garage makeover from The Crafted Life — and there's still room for tons of storage!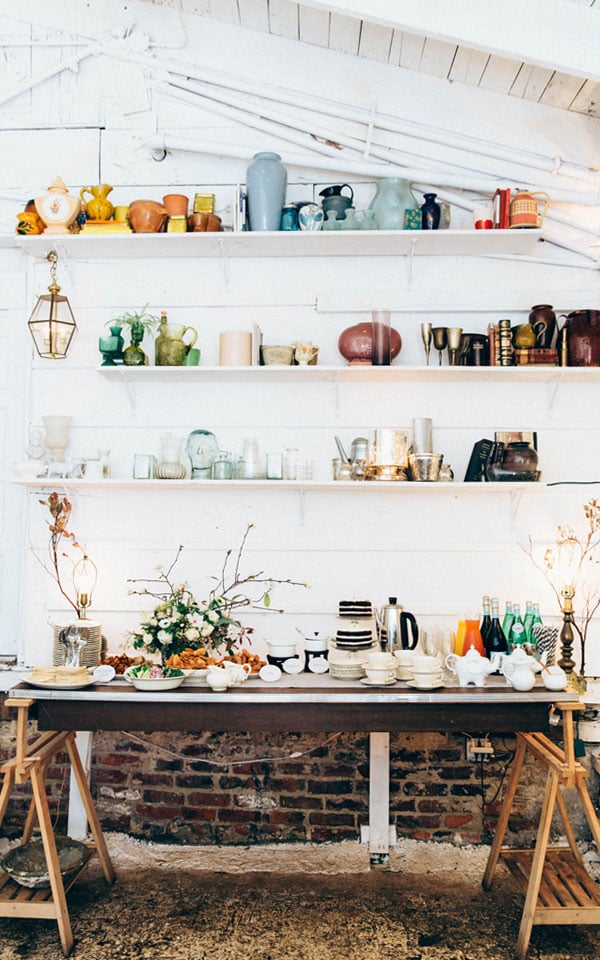 Ampersand, a garage in San Francisco's Mission district, was converted into a romantic flower shop and event venue. By adding teal barn doors, string lights, and ample shelving, its owners created a seriously inspiring garage space!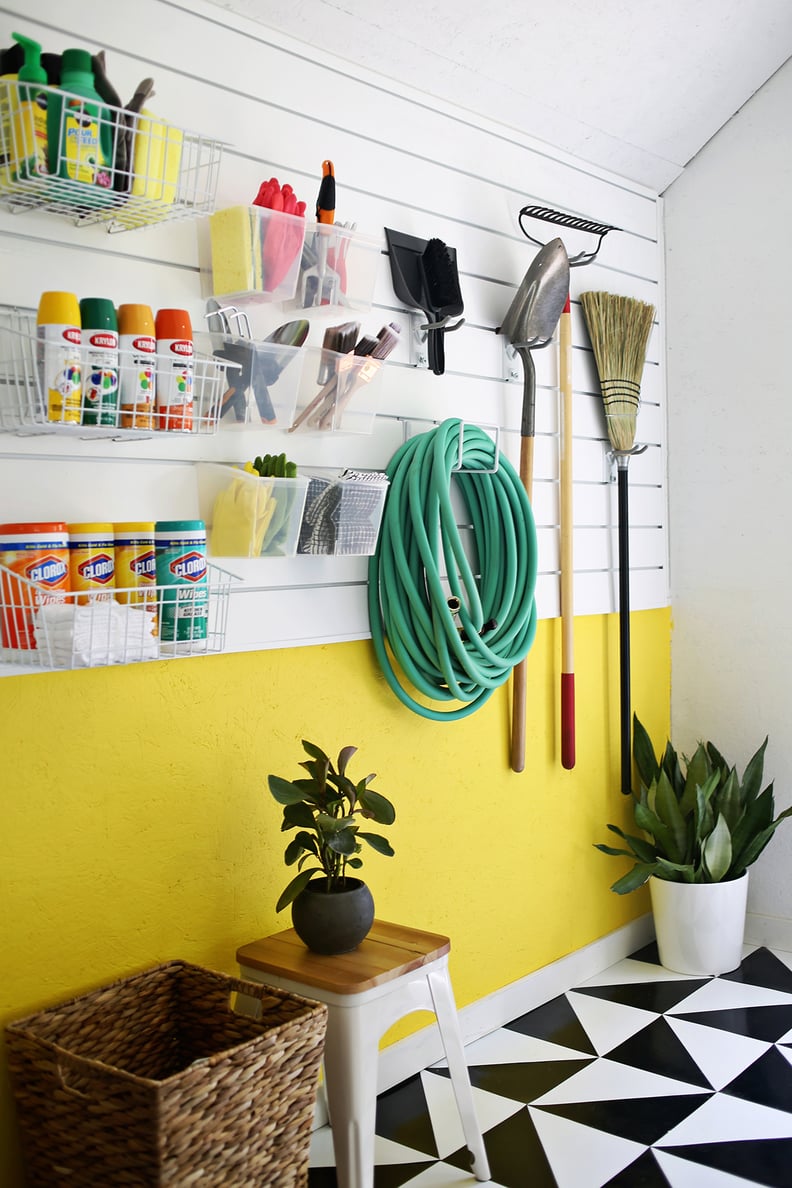 A garage workshop doesn't have to be dark and depressing. This workshop organization guide from A Beautiful Mess teaches you how to create a bright, open space that's perfect for keeping supplies in order. This carport has all the comforts of an outdoor living area, except with walls and a roof. What a great remodel for Summer entertaining!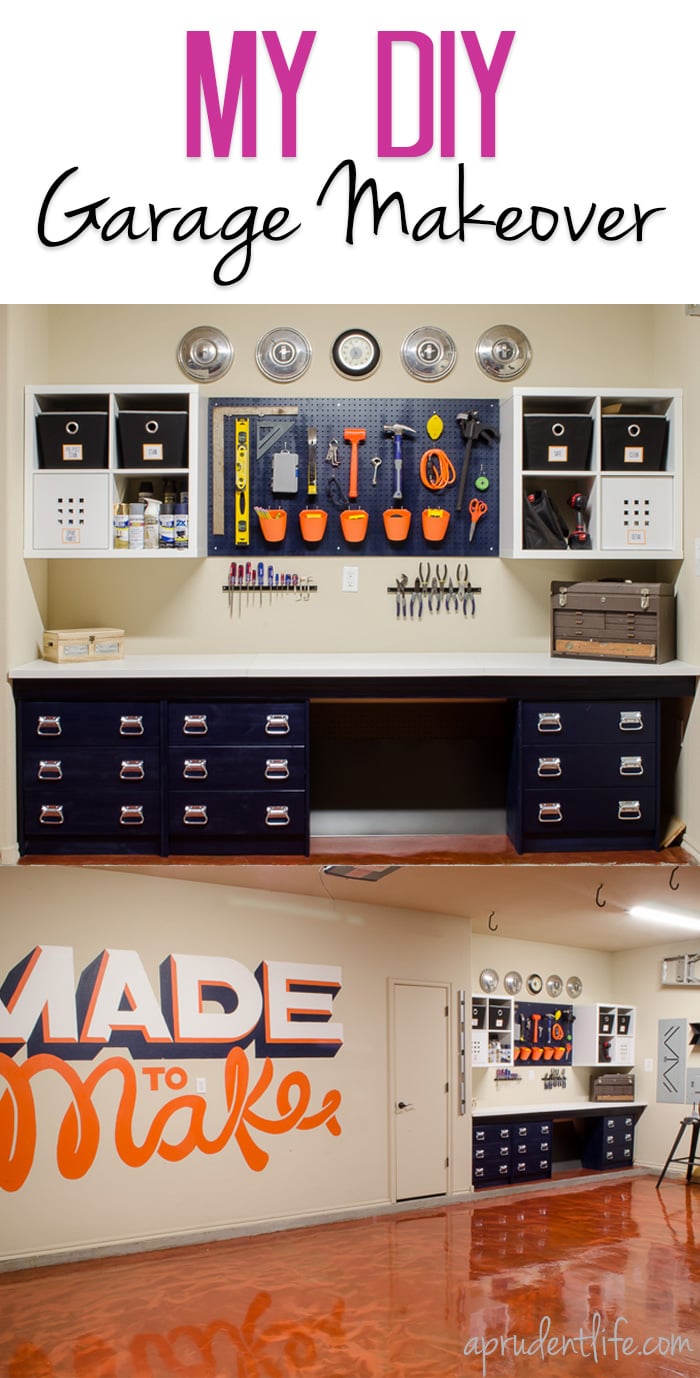 This gorgeous garage makeover from A Prudent Life leaves space for parking, storage, working on projects, and miscellaneous activities. This renovated garage space is more of a "man cave" than a "she shed," but checked floors and plentiful cabinet space make it impressive all the same! Complete with bookshelves and a small desk, this garage was converted into a homework nook for the homeowner's kids. Aww! This bright garage space has room for cars and bicycles, lots of available shelving, and enough space for working out or doing DIYs.