No Hell's Kitchen Here: Gordon Ramsay's Real-Life Kitchen Is Heaven-Sent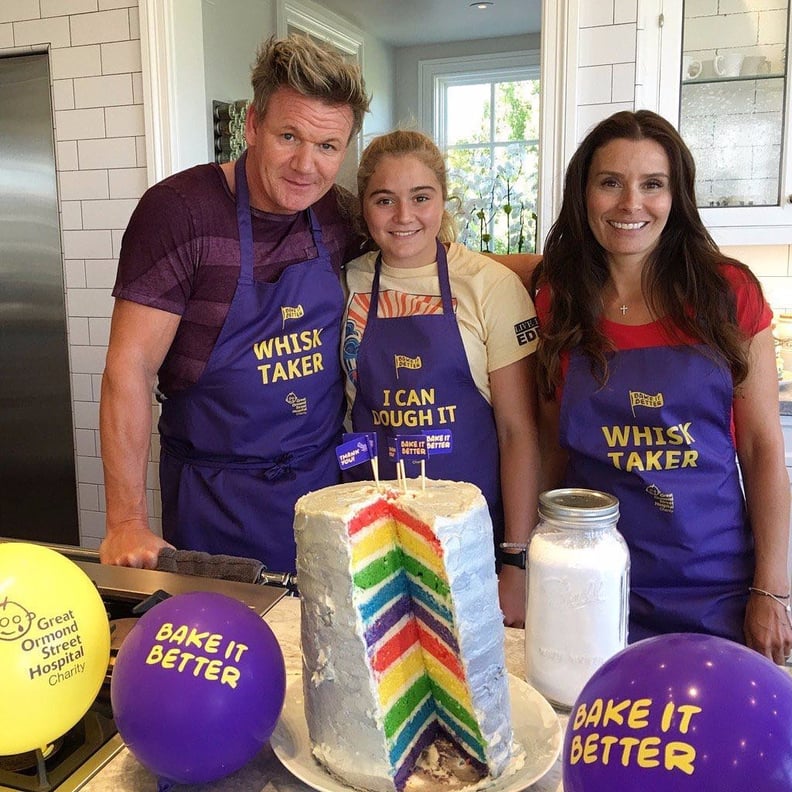 Gordon Ramsay might terrorize would-be chefs on his hit show Hell's Kitchen, but at home, the celebrity chef's own kitchen is nothing short of heaven-sent. The elegant space boasts design touches so fine that even the most sophisticated decorator will swoon over them. We break down the Ramsay's enviable kitchen ahead.
Lots of Subway Tile
Ever-stylish white subway tile with black grout isn't just restricted to the backsplash in the Ramsay's kitchen; it covers the entire wall!
Elegant Marble Countertops and Glass Kitchen Cabinets
Gordon's personal cooking space is the perfect blend of timeless and trendy. From the posh white marble countertops to the charming glass kitchen cabinet doors (love how the subway tile shows through the back!), it feels modern yet classic. This is a kitchen that will still be in style 10 years from now.
Continuous White Color Palette
The white cabinets and counters in the kitchen are echoed in the surrounding walls and connected living room, where the crisp and clean palette gives the entire home a light and airy vibe.
A Next-Level Enormous Fridge
There's refrigerators and then there's the three-doored monster in the Ramsay's kitchen. We can only imagine all the high-quality ingredients and tasty treats stored inside this industrial-level icebox!