The House From Stepmom, AKA Your Dream Home, Is on the Market For $3.75 Million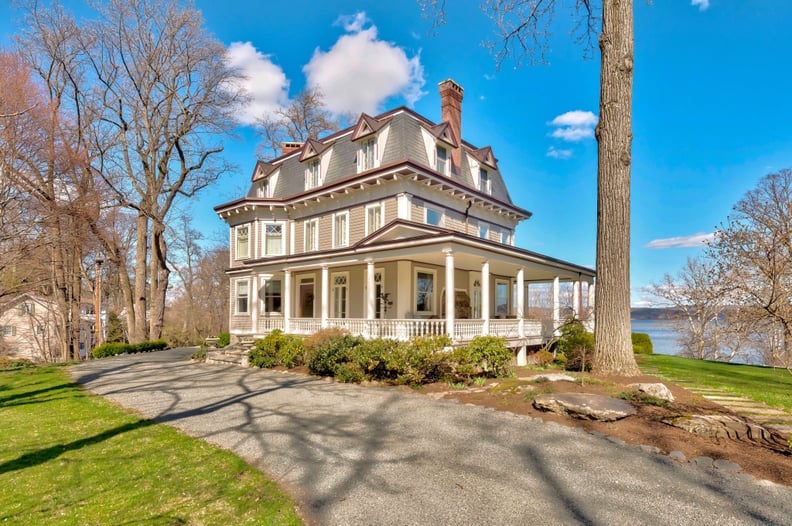 Christie's International Real Estate
Christie's International Real Estate
If you were a fan of the movie Stepmom in the 1990s, it's pretty likely you remember the gorgeous Victorian home Susan Sarandon's character lived in. But what if I told you that now it's possible for you to move in, too? Yup, the exact home from the 1998 drama was just put on the market by Christie's International Real Estate, and it could be yours if you happen to have an extra $3.75 million lying around.
The house, named Glenholme, is located in Nyack, NY, which is an hour outside of Manhattan. According to the listing, Glenholme is a six-bedroom, four-bathroom home with sweeping lawns, a cascading waterfall brook, and a wraparound veranda that you'll instantly recognize from the film. Inside is a living room with four sets of French doors and a fireplace, an intimate study, and a dining room with a secret passageway to an eat-in kitchen. The kitchen itself has three ovens, two dishwashers, two refrigerators, a wine cooler, and stainless-steel sinks.
Keep reading to see photos of beautiful home.