10 Houseplant Hacks That Will Forever Change the Way You Care For Your Leafy Greens
We've all been there: you buy a cute new plant for your house or patio with the mindset that this time, things will be different. But three weeks later, you see a familiar sight . . . that adorable little plant you had hope for is yellow, wilted, and sad. But turning your brown thumb green isn't as hard as you think. With a little bit of effort and a couple of proven tricks, you'll soon have a whole colony of happy, healthy, and beautiful plants! From using coffee grounds as fertilizer to utilizing hydrogen peroxide in your medicine cabinet for root rot, there are tons of proven tricks that leafy greens love. Try out these 10 for yourself, and never kill a houseplant again!
— Additional reporting by Haley Lyndes
01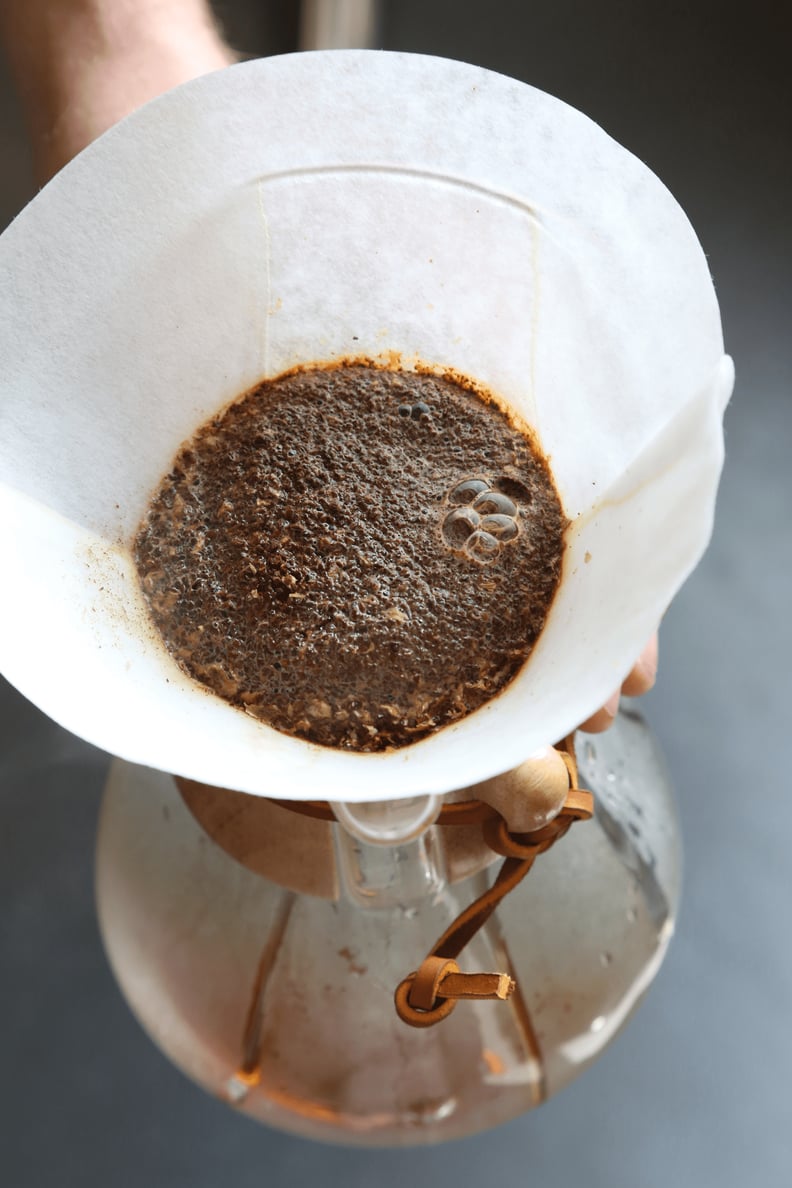 Use Coffee Grounds as Fertilizer
If you drink coffee every morning, why not make use of those coffee grounds instead of throwing them right into the trash? Instead, add them to your plant's soil. Coffee is acidic so it will increase the soil's acidity, and it can help ward off unwanted pests like slugs and ants. It's also a great alternative to pricey fertilizers!
02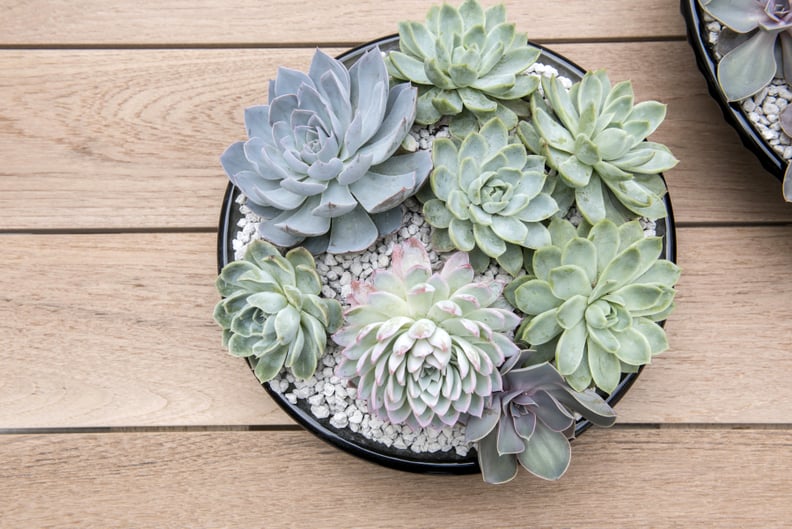 Use Pebbles For Drainage
If you've tried and tried but just can't figure out the right amount of water for your plant, consider putting some pebbles in the bottom of your planter. The pebbles will keep the roots raised and away from any water that pools at the bottom of the container after watering. It's an easy fix to a very common problem. Your plants will be less likely to get root rot and will be happier and healthier!
03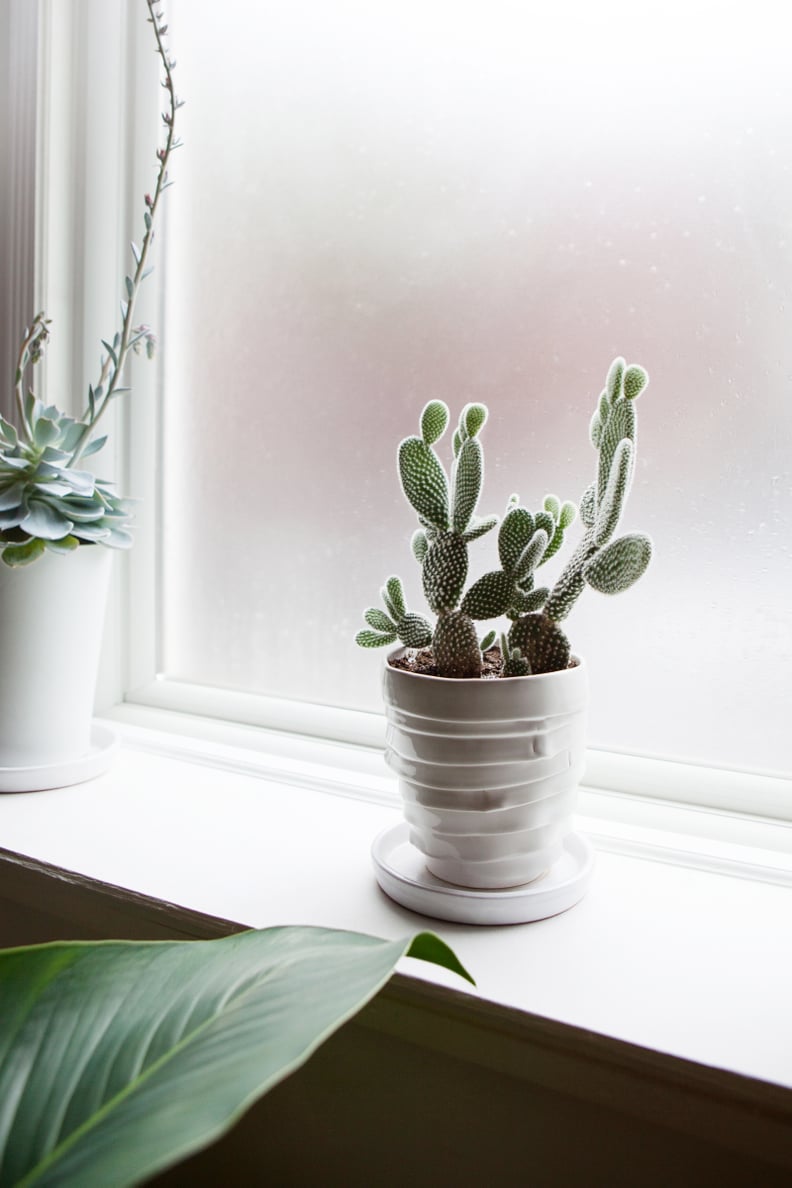 Don't Move Your Plants
Before you find the right place for your plants, make sure you read the care instructions. Knowing how much sunlight they need and whether it needs to be direct or indirect will set you up for successful plant mothering. But once you find a good spot that meets all the requirements, try not to move them. Plants don't like being moved too much, and if they're thriving in one place, they might not thrive elsewhere in your house.
04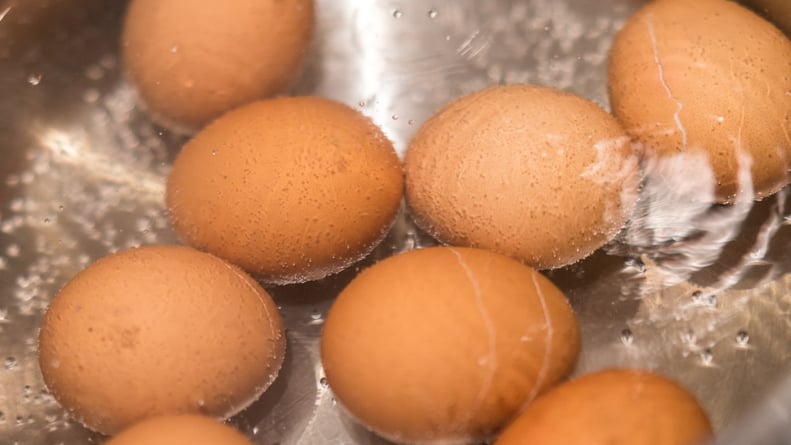 Make Use of Boiled Water
Sometimes, the water from our taps just isn't quite enough for our plants. But adding more nutrients to the water doesn't have to be hard — or costly. Next time you boil some vegetables or eggs, don't ditch the leftover water! Let it cool, then water your plants with it. They'll get all of the nutrients from the food, and you won't be wasting water — it's a win-win!
05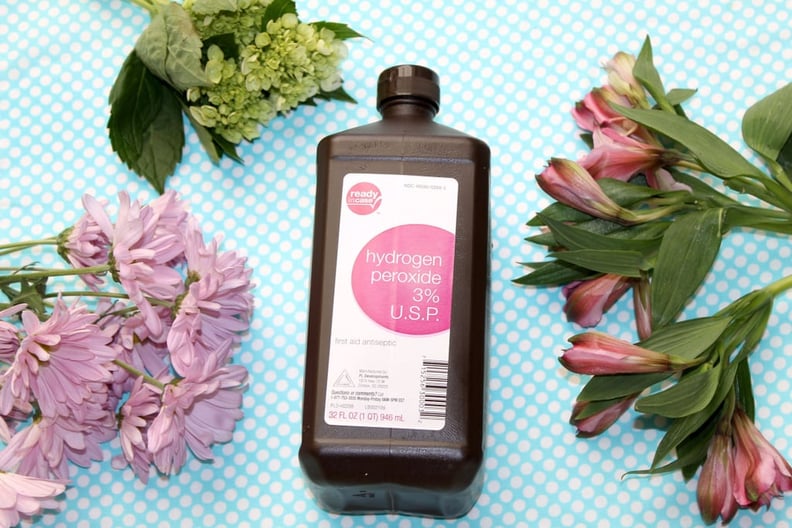 Use Hydrogen Peroxide to Stop Root Rot
For plant owners, there's nothing quite as scary as root rot. And because it's a common problem in many houseplants, you're likely to experience it at some point in your life. Root rot happens when your plants have been watered too much or have been sitting in excess water for an extended period of time. If you notice the leaves on your plants turning yellow, this is the likely cause. But a simple solution of hydrogen peroxide and water can bring your plants back from the brink. The hydrogen peroxide will bubble, giving your plant's roots the oxygen they need!
06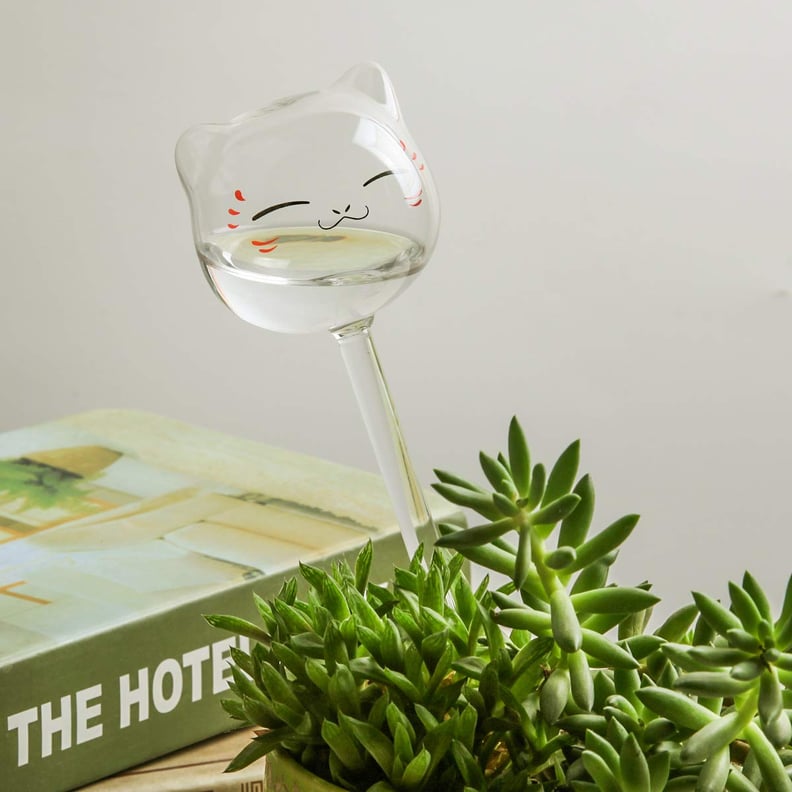 Create a DIY Watering Globe
Whether you have one plant or many, going on vacation can spell disaster for your little green friends. Instead of relying on a friend or family member to take care of your plants for you while you're away, use a watering globe (like this KiKiHome New Plant Waterer Self Watering Globes ($22 for 3))!
You can even make your own water globe! Just grab a pop bottle (or wine bottle), fill it with water, and insert the open end deep into the soil. The water will slowly release as your plant's roots need it, so there's no need for a plant sitter.
07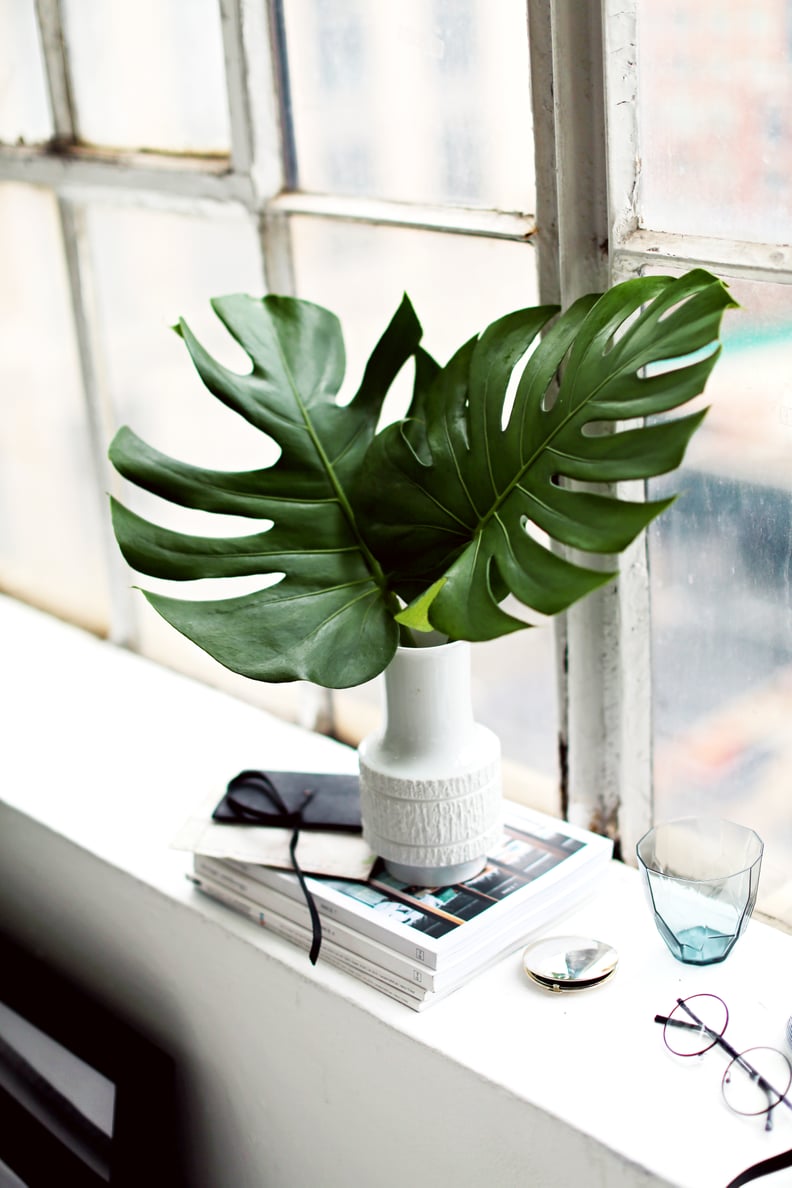 Dust the Leaves
Next time you're dusting your house, don't forget to give those plants a good dusting too! Your houseplants don't just need their leaves to turn sunlight into energy — they actually "breathe" through them as well. If their leaves become too dusty, they're unable to absorb the oxygen, turning your once-healthy plant into a sickly one. Make sure to keep the leaves clear of dust as often as possible — and a light mist of water isn't a bad idea either!
08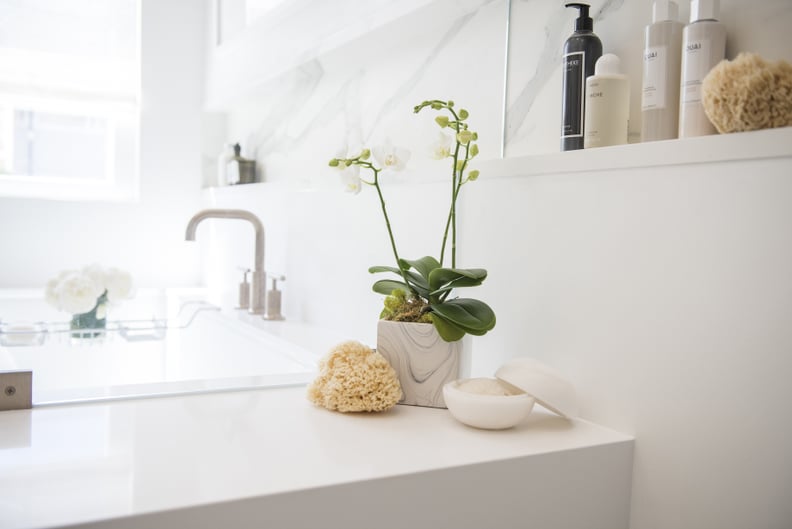 Water Your Orchid With an Ice Cube
Orchids have a reputation for being tricky to take care of, but that's only because people tend to overwater them. Like other warm-weather plants, they don't need a ton of water, but they need their watering to be regular. Adding an ice cube to your orchid once a week will ensure it gets the right amount of water on a regular schedule, and the slow release of the ice will prevent it from getting root rot.
09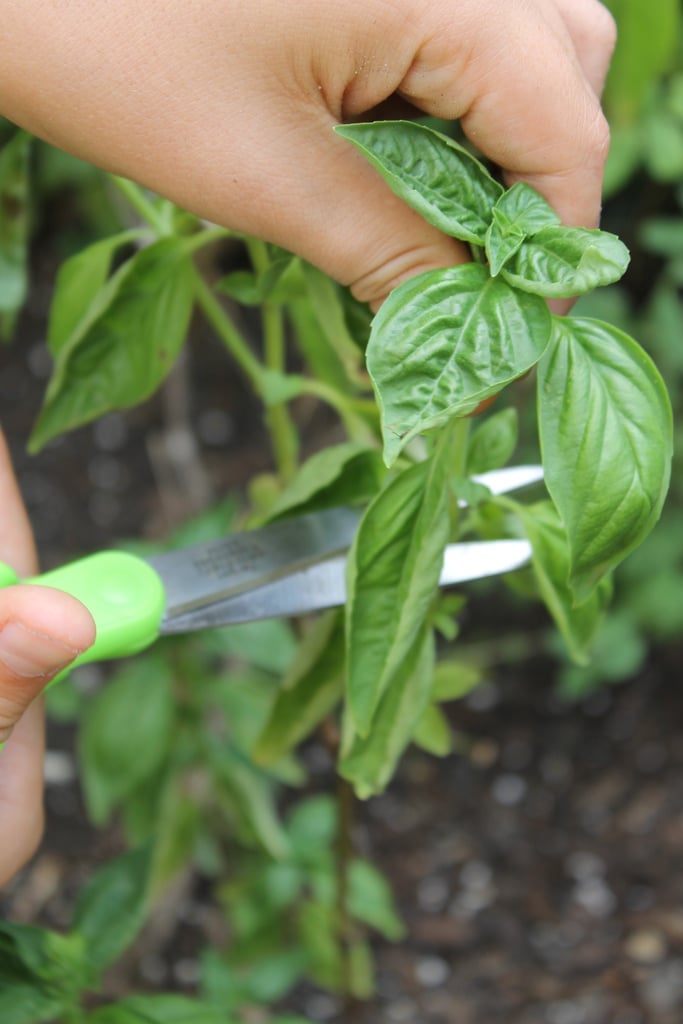 Grow Herbs From Cuttings
Growing herbs from seed can be tedious, time-consuming, and often disappointing. It can take over a week for the seedlings to sprout, and they're super delicate for the first few months. And buying herbs that are already planted can be expensive — so why not make use of grocery store herbs? You can actually plant fresh herbs from the cuttings you get in the grocery store. Just soak the ends in water until the roots have started to grow, then transplant them to soil when they're strong enough.
10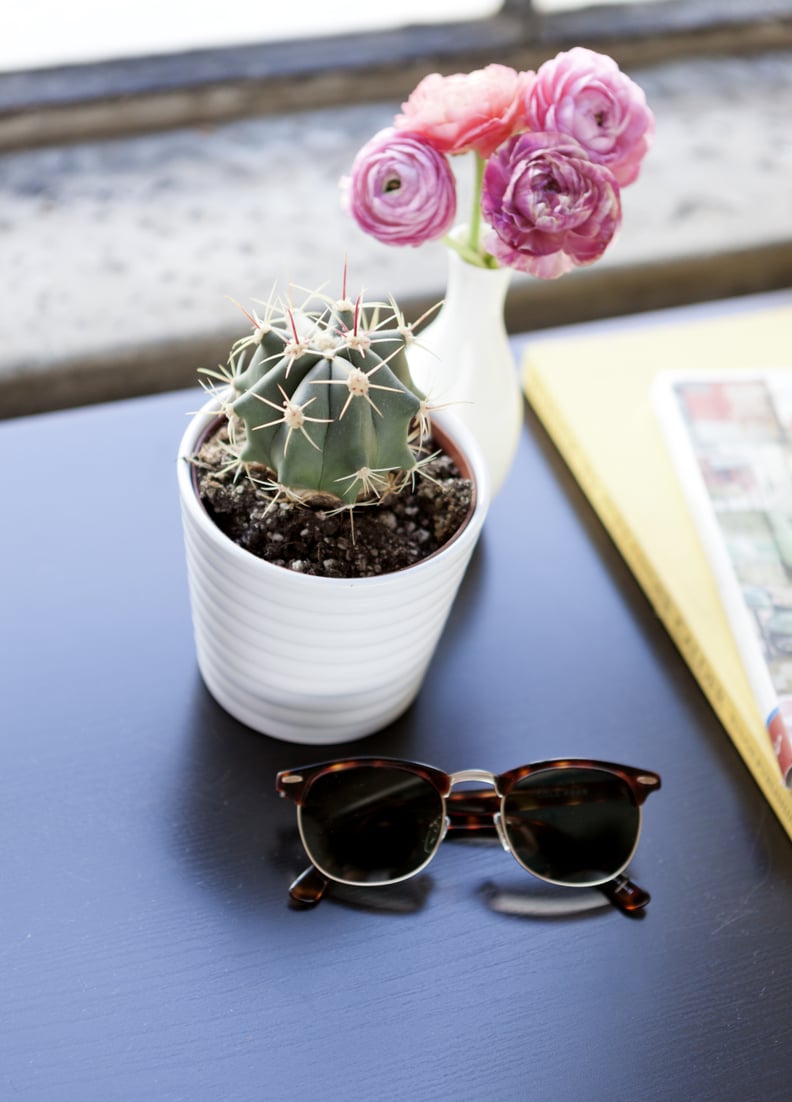 Use the Right Soil
Different plants have very different needs, and succulents and cacti can be a lot pickier than your traditional houseplant. Because they thrive in warm, dry, desert climates, they do best in these kinds of conditions in your home too. The soil they require is a lot sandier and much drier than your typical bag of garden soil. Buy a soil that's made for these types of plants to get the best results.