As POPSUGAR editors, we independently select and write about stuff we love and think you'll like too. If you buy a product we have recommended, we may receive affiliate commission, which in turn supports our work.
During the Summer months, we all want to spend as much time as possible enjoying the weather and sunshine. Whether it's grilling, enjoying the company of our friends, or simply treating ourselves to a midday glass of Rosé, our outside living spaces are where we want to soak up life's little Summer joys. But as we all know, vacation season can quickly turn from sweet to sour if you lack the proper shading while spending this time outdoors. Read on for eight simple solutions on how to beat the heat with cute yet efficient shading, some of which you can even put together yourself!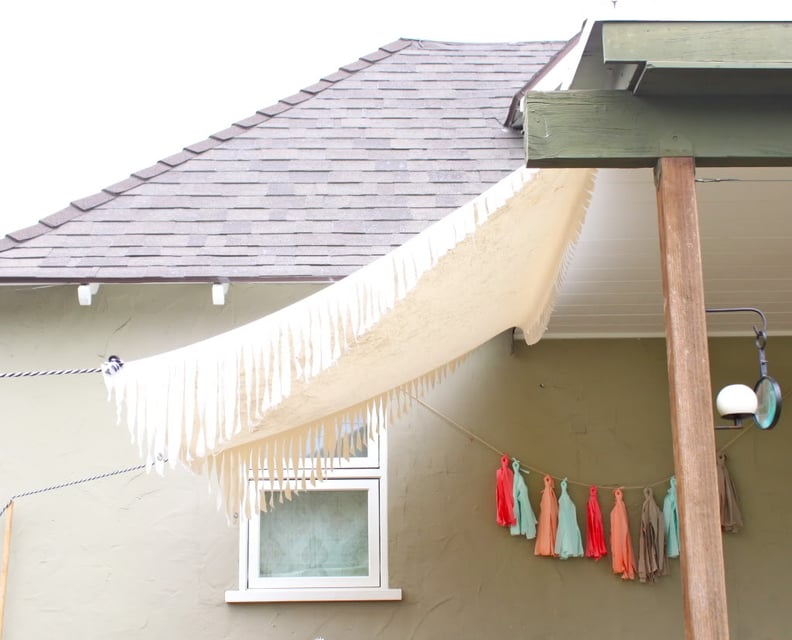 DIY Canvas Awning
This canvas awning is so on trend with its fringe details. Besides being stylish, it is a logical solution to block out any direct sunlight that may take away from your good time.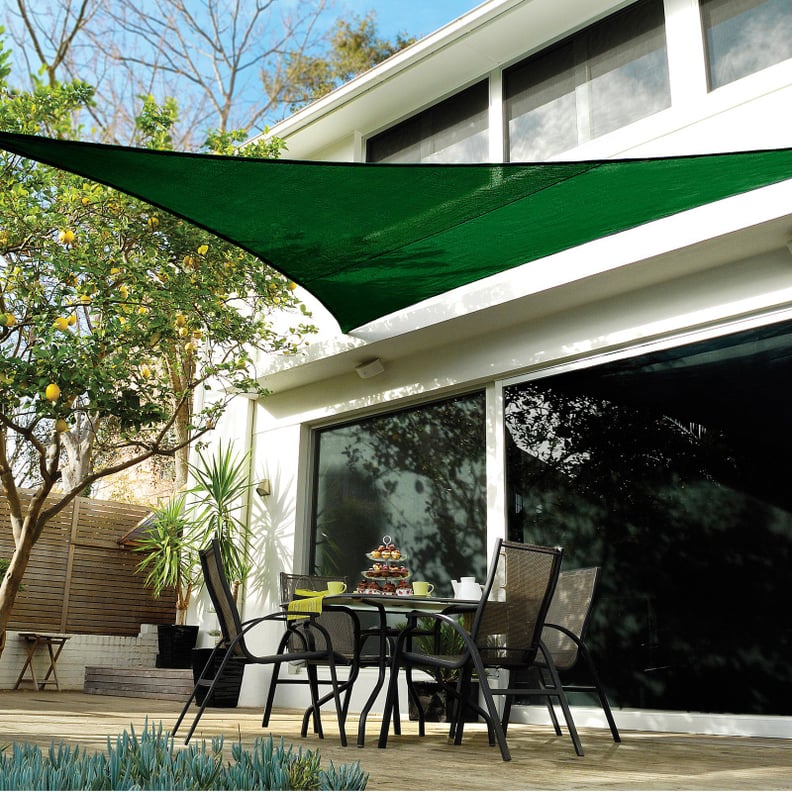 Shade Sail
Hang a shade sail over any area of your outside space that needs just a bit more sun protection. Not only is this breathable shade ($80-94) surprisingly sturdy, it is also available in an array of different colors.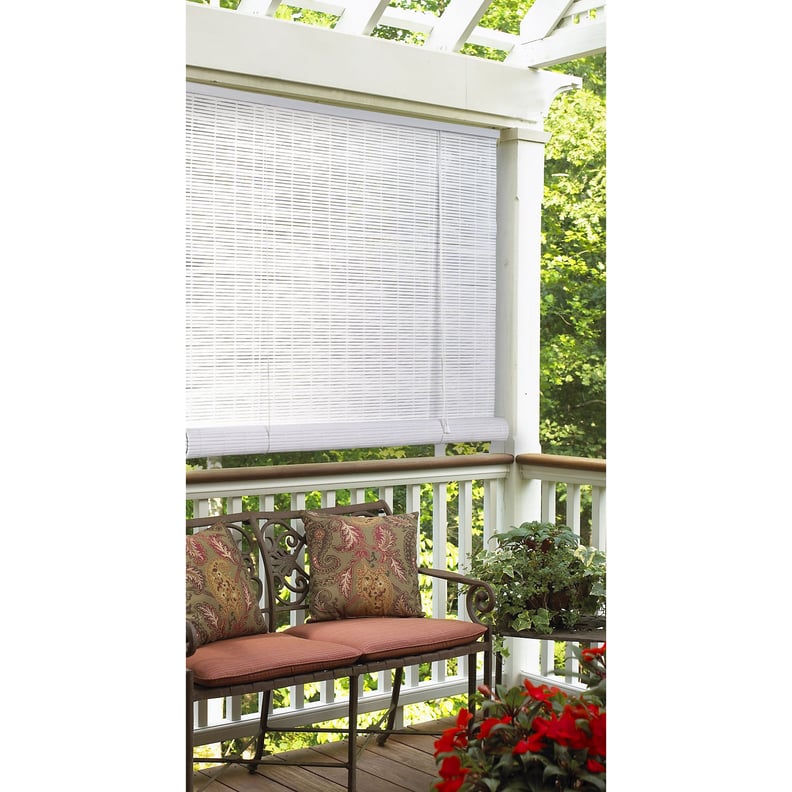 Outdoor Roller Blinds
Roller blinds ($36) are great because you can adjust them based on the daily forecast. For sunnier days, roll them down to block out the rays, and on cloudy days, roll them up to enjoy the views!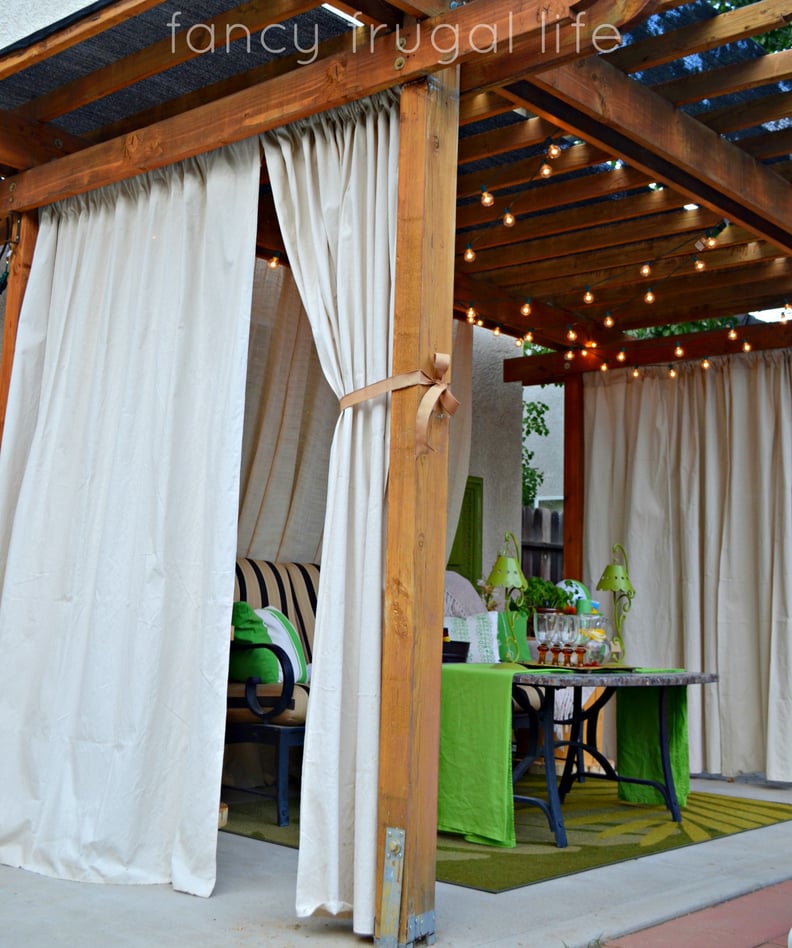 DIY Drop Cloth Curtains
Drop cloth curtains are another DIY way to keep the shade at bay. Be sure to include a ribbon tie, so you can adjust the sunlight depending on your mood.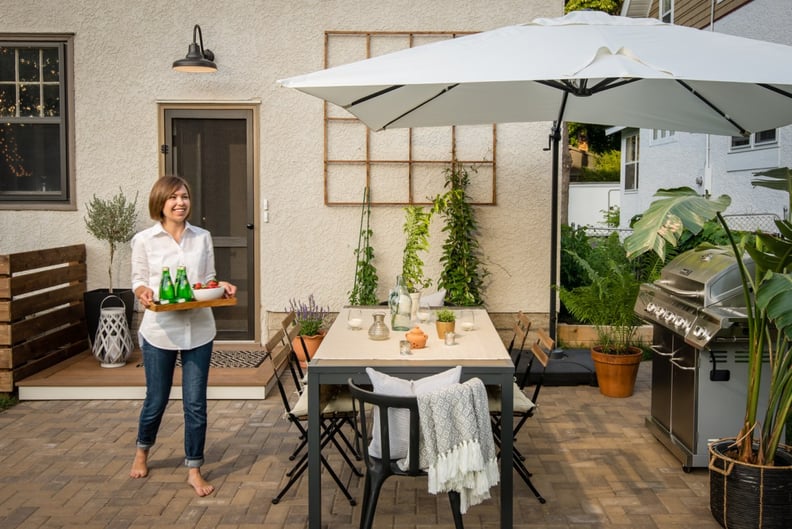 Large Area Umbrella
If you want to take the traditional route, a large area umbrella is the pick for you. These adjustable umbrellas are attractive, and they provide big-time shade to you and your outdoor guests.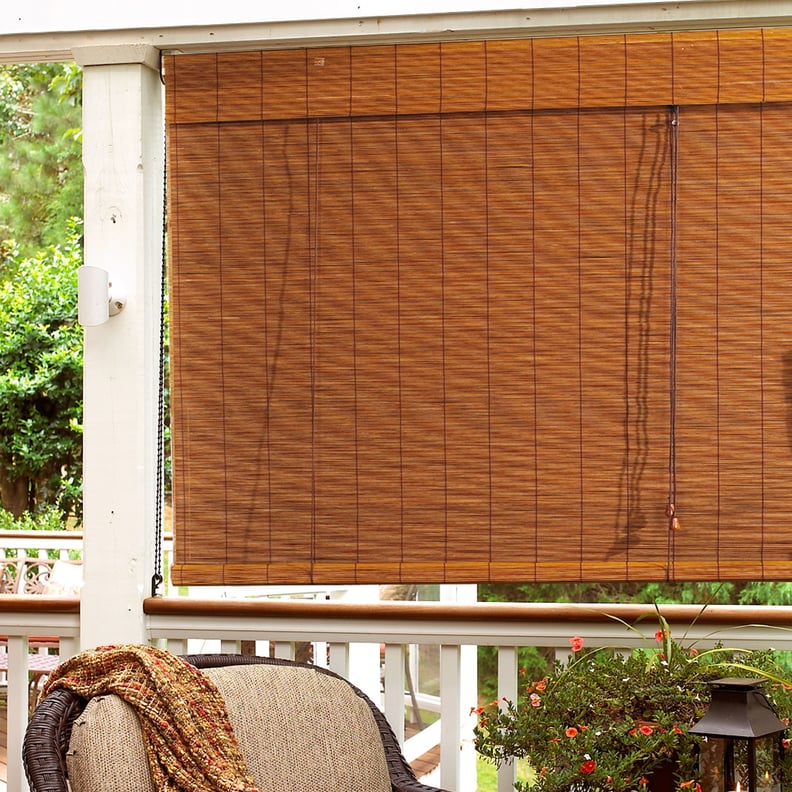 Bamboo Shades
Bamboo shades ($50) are eco-friendly and give off a natural vibe. Install in areas where you don't want to block out the sun completely, but rather, just want it to lightly filter through.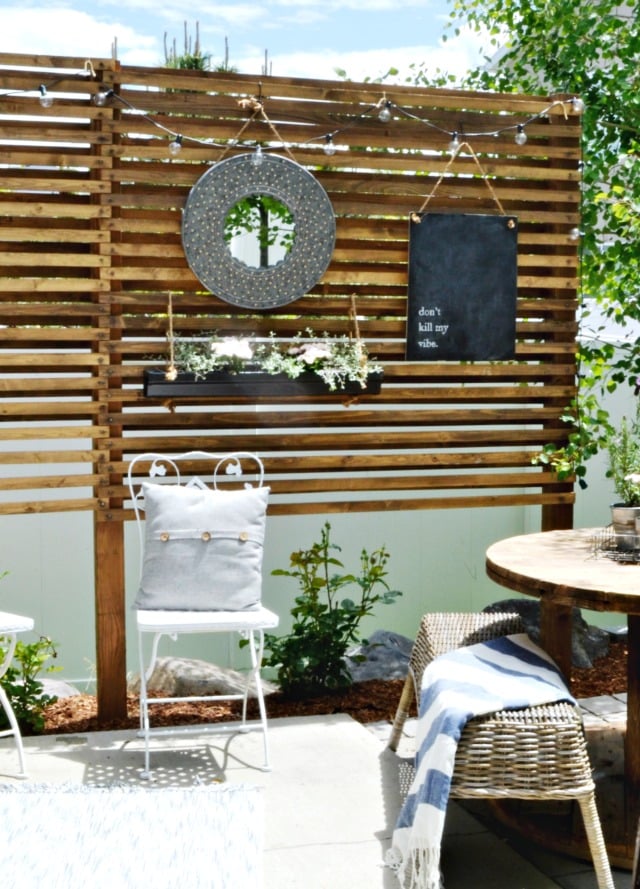 Trellis
Not only do you achieve shade with this trellis, it also creates some additional privacy. Finding fun accents to hang for decoration is just another added bonus.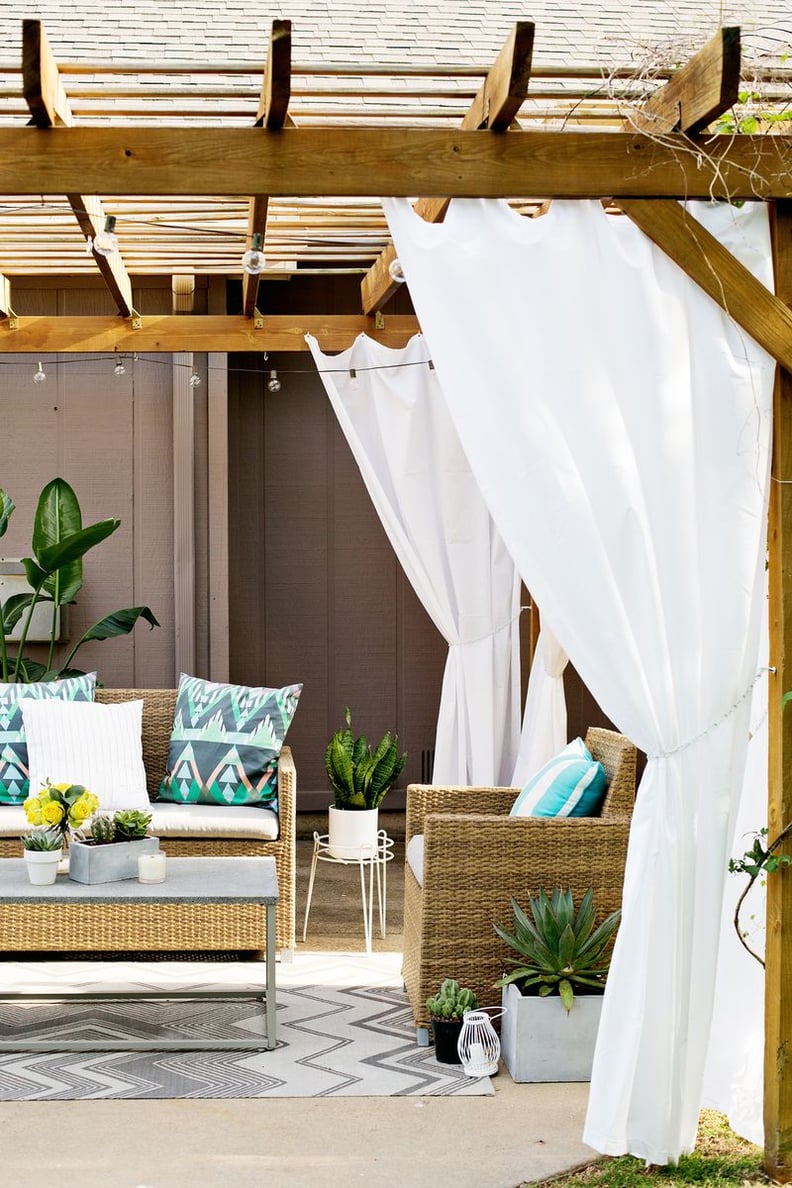 DIY Pergola Curtains
These DIY pergola curtains are perfect for creating that elegant, cabana feel right outside your back door! The steps are simple and the results are dreamy.