Taking care of our planet will, in turn, take care of you, and if you live in a household with roommates, it's important to get everyone on board. Truth is, it's difficult to be the "sustainable roommate" while everyone else is going about their business as usual, but leading by example is important, and can even turn your roommates onto some small habit changes (like reusable water bottles!) that'll make a big difference. If you and your roomies want to make your household as green as can be, we have some ideas that range from adjusting your electricity habits to eco-friendly product swaps to composting and more. Create an at-home environment that will also make Mother Nature happy with these nine tips ahead.
01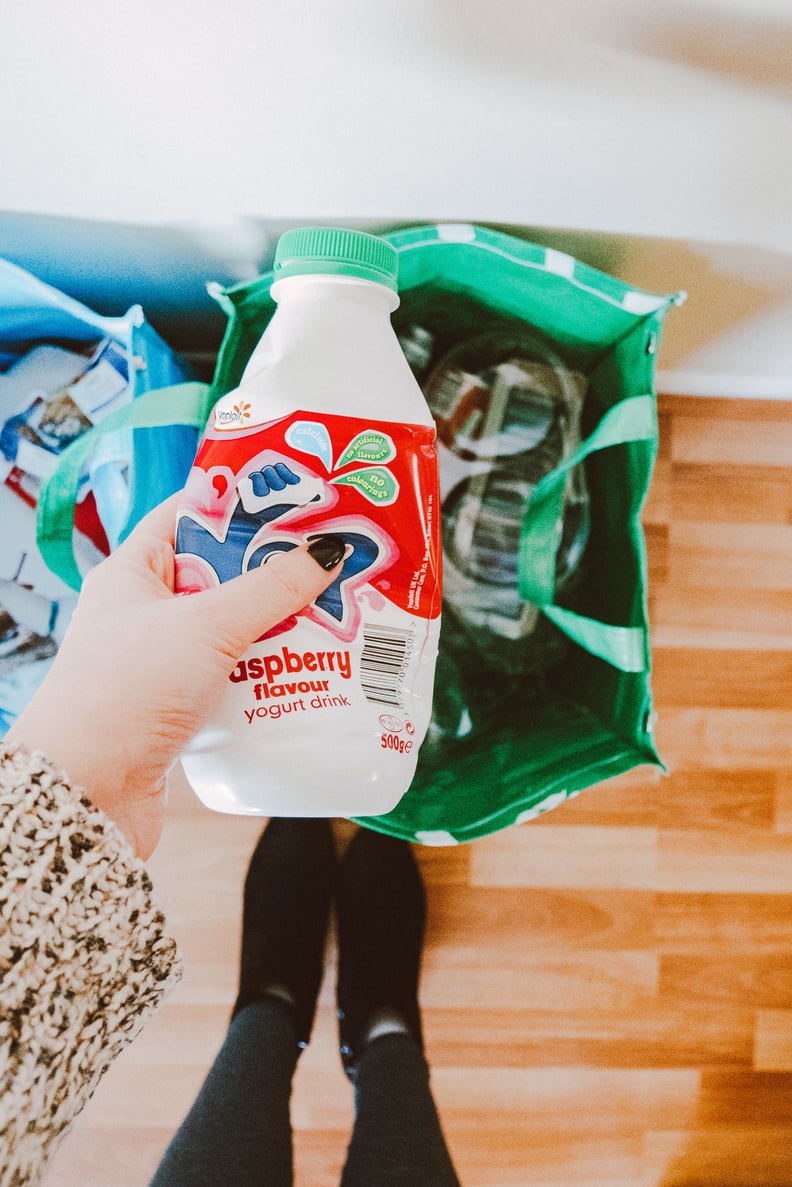 Place a Recycling Bin Next to Your Garbage
It's easy to forget to recycle, but when a recycling bin sits next to your garbage, it makes the process a lot more convenient. Have a sit-down chat with your roommate(s) and explain to them what the new bin will be used for. In most states, paper, cardboard, glass bottles, and jars, rigid plastic products, and metal containers can go in the recycling bin — which is good to keep in mind!
02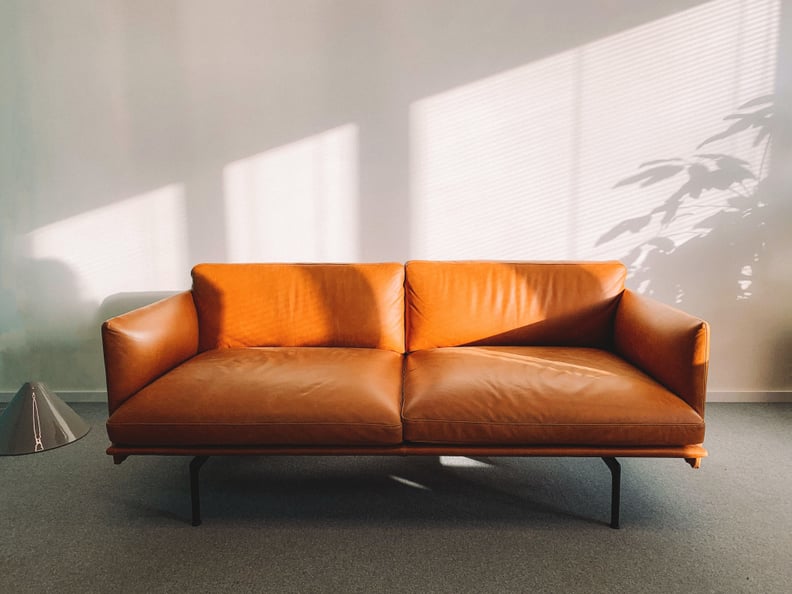 Opt For Reused Furniture Instead of Store-Bought
Need new furniture? Rather than heading to your favorite online shop for a new couch or chair, check out your local Craigslist or Facebook Marketplace and see what's for sale. The two have great offerings, and it beats buying from a fast furniture store where a majority of the materials cannot be recycled.
03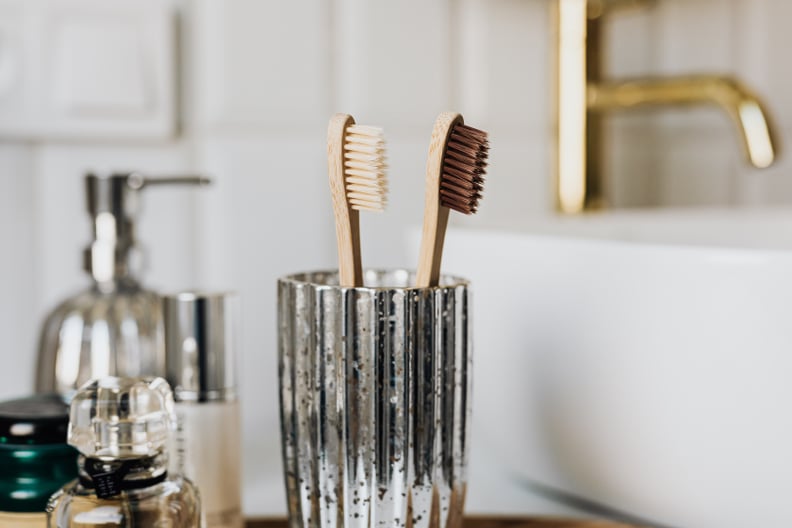 Substitute Single Use Products For Eco-Friendly Ones
There are so many single-use products in our homes that can be switched for sustainable ones: toothbrushes, coffee cups, cleaning supplies, paper towels, food bags, water bottles, dryer sheets, and much more. While we're not saying to throw these products out right away, households can slowly replace them with eco-friendly swaps once they go bad.
04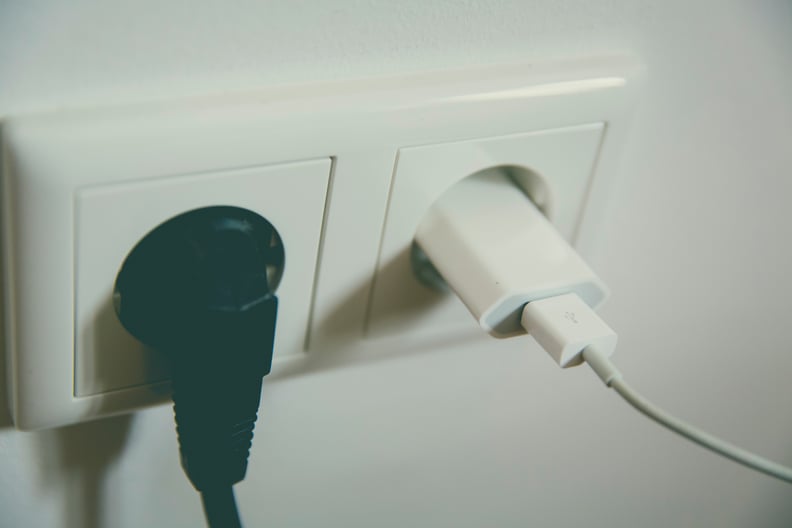 Be Aware of Your Electricity Usage
Unless your energy is coming from renewable sources like wind turbines, solar panels, or hydroelectricity, it's important to pay attention to how much electricity you're using on a daily basis. Energy-efficient lightbulbs, full loads of laundry, shorter showers, unplugging chargers, and more can all cut down on your carbon footprint (and electric bill!).
05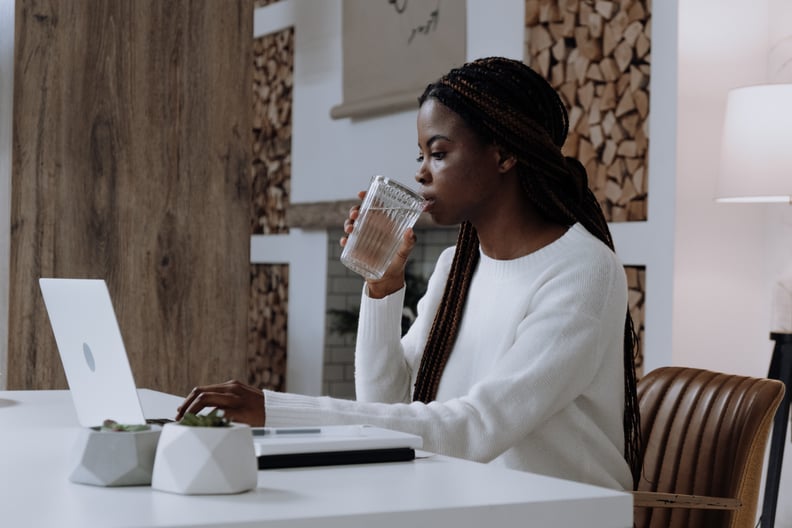 Forgo Plastic Water Bottles
One of the biggest contributors to our planet's plastic problem is single-use water bottles, and if that's what you and your roommates survive off of, well, it may be best to head in a different direction. Water filters, reusable water bottles, tap water, and more are all great solutions for single-use plastic bottles and are cheap too.
06
Keep Reusable Bags by the Door
We've all been in a predicament where we head to the grocery store and realize we've left the reusable bags at home. It's not fun, but if you place them somewhere that's hard to miss (i.e. by your front door, in your car, etc.), it makes reusable bags a whole lot harder to forget. This goes for your whole apartment — get a bunch that everyone can share! That way, you won't have to throw away another senseless plastic bag from the store again.
07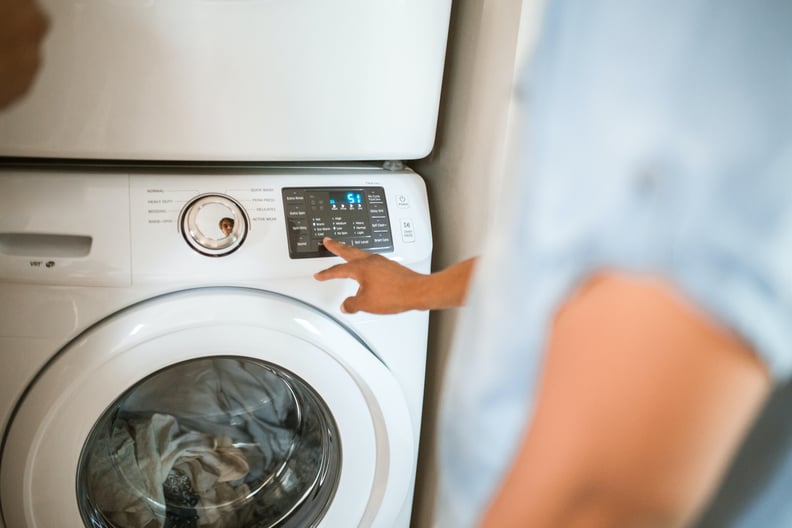 Wash Laundry With Cold Water When Possible
Water heating uses up a ton of energy, and if your clothes don't require a warm wash (most don't), this is a great way to save energy and lower your electric bill. Get your roommates on board by having a sit-down chat about this so you're all on the same page whenever someone does laundry, as it's just a push of a button for cold water!
08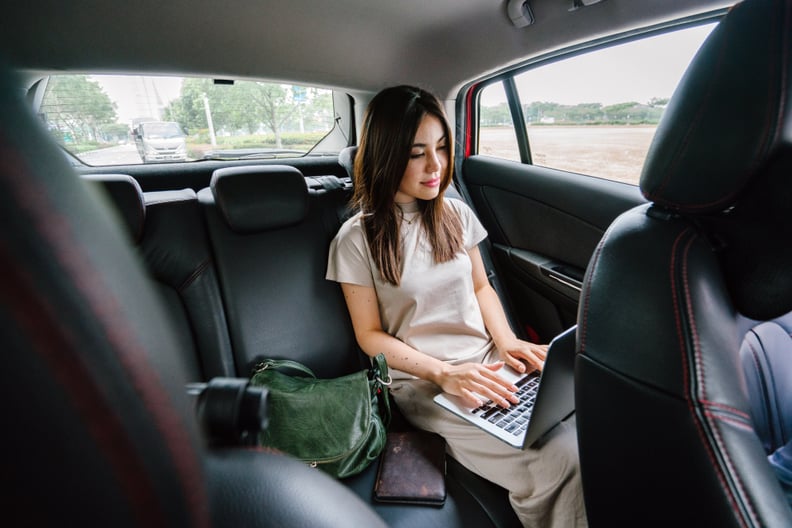 Carpool Whenever You Can
While we recognize carpooling has been a lot harder due to COVID-19, if you have a COVID-friendly bubble of roommates — why not run errands together and save on gas? If no one has a car, even better! Public transportation is one of the most sustainable solutions to getting around (besides walking, of course).
09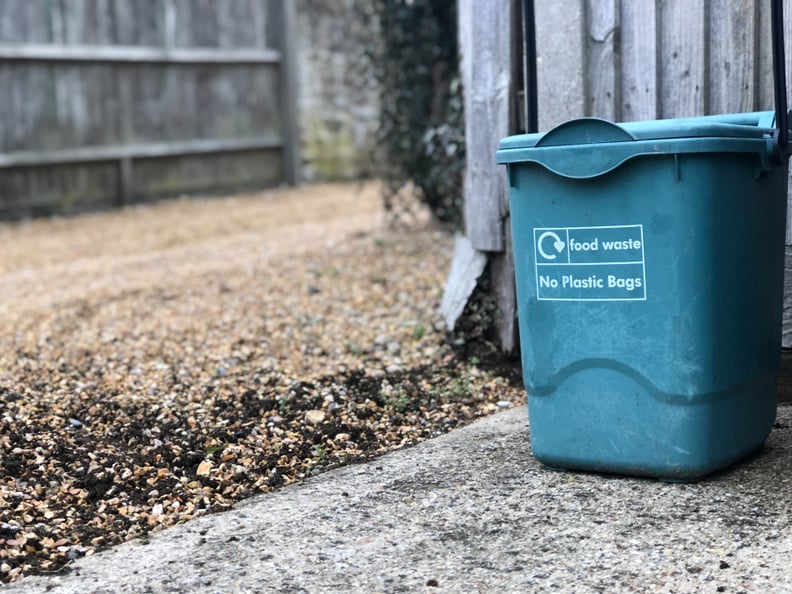 Compost, Compost, Compost!
Composting can be intimidating, but even without a backyard, you can still get the job done. There are plenty of apartment-friendly compost containers out there, and the benefits? Well, if you're a plant parent, you've got yourself some great soil. Additionally, by throwing food scraps into the garbage it gets tossed into landfills and in return generates methane gas — so it's best your household takes care of food scraps on their own!