How to Style an Instagram-Worthy Dresser For Your Bedroom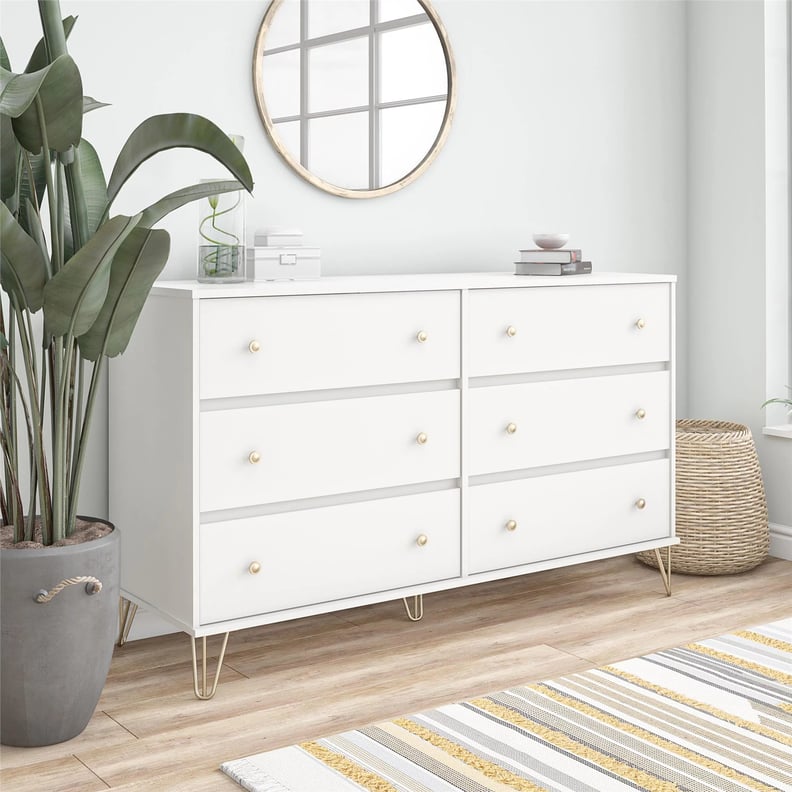 Ashley
Ashley
As POPSUGAR editors, we independently select and write about stuff we love and think you'll like too. If you buy a product we have recommended, we may receive affiliate commission, which in turn supports our work.
Technically, your dresser is a functional piece of furniture: it holds clothing. But from a decorating standpoint, a chest of drawers is also an opportunity to beautify your space. We've all seen those perfectly styled dressers on interiors Instagram, and guess what? It's not that hard to style the top of your dresser. The first rule, of course, is to keep it clear from random piles of clothing. (Guilty as charged.) But once you've got that down, all you need are a few items that play with proportion and give the eye something to look at.
Ready for some suggestions? Scroll down to see what you'll need — including exactly how many books look best in a stack.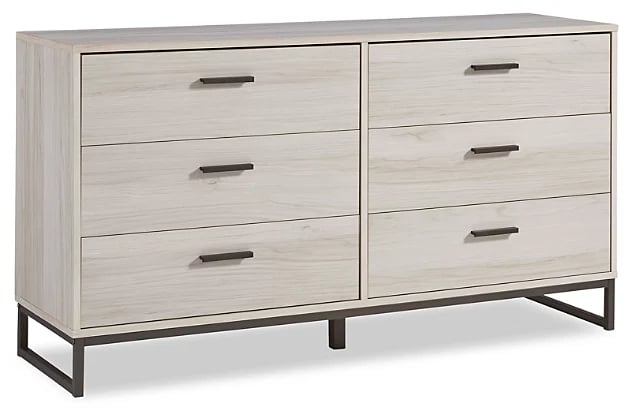 Socalle Dresser
If you're looking for a new dresser, you really can't go wrong with the six-drawer Socalle Dresser ($320) from Ashley. It has the soft look of natural oak, with pewter-tone handles for contrast and edge. Assuming that we're working from this type of versatile base, now it's time to style.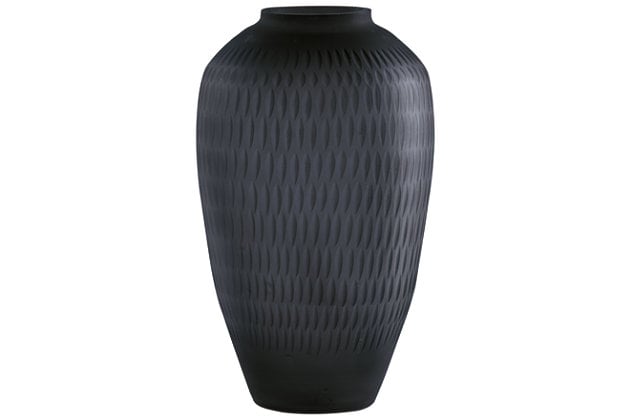 Etney Vase
When styling a dresser, look for items of varying heights. One taller piece, like this Etney Vase ($90), is typically enough to balance out a few shorter items. Position a tall item to a side of the dresser, not in the center; we'll be filling the other side of the dresser with some other treasures.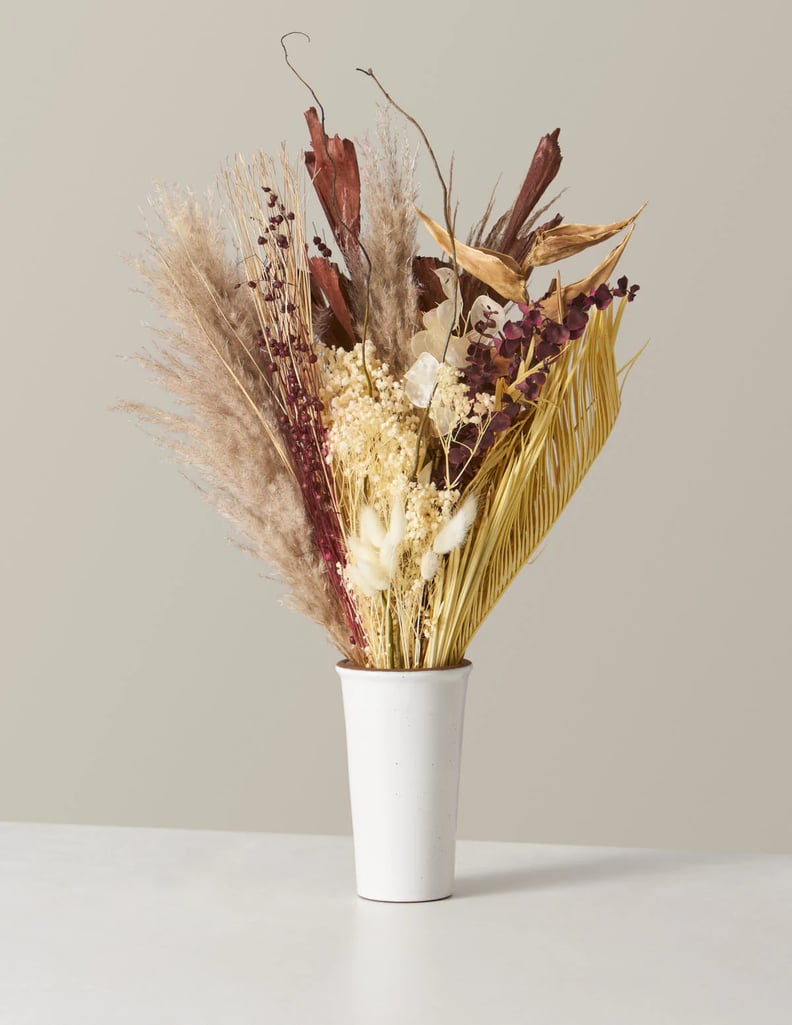 Linum Dried Bouquet
Fill your vase with fresh or dried flowers. This is an easy DIY project, but if you want a super-cohesive look and don't want to arrange your own flowers, this Linum dried bouquet ($72, originally $120) is just the thing.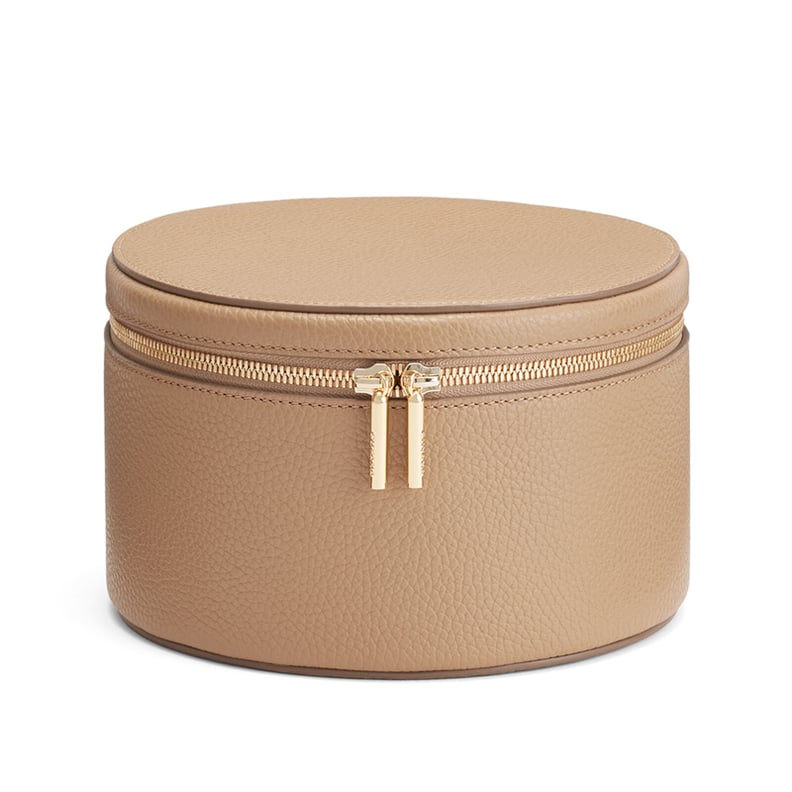 Cuyana Leather Wellness Case
A cluttered dresser never feels intentionally styled, so you'll want to have some sort of attractive hiding spot for hair ties, jewelry, sweater combs, and anything else you use while getting ready. In the mood to treat yourself? This timeless Cuyana Leather Wellness Case ($198) is a sophisticated way to hide those doo-dads that otherwise junk up the visuals.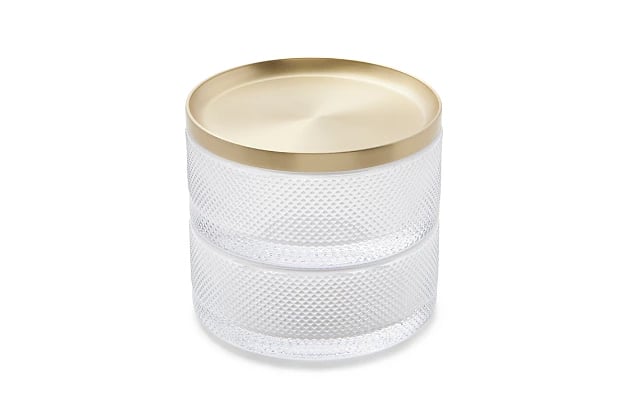 Umbra Tesora Box
Another option for storage is a ceramic or glass container. This two-tiered Umbra Tesora Box ($43) holds jewelry and other teeny items while adding yet another height variation to your setup. Conversely, you can certainly display your treasures by separating the bowls and arranging a little vignette. Your call.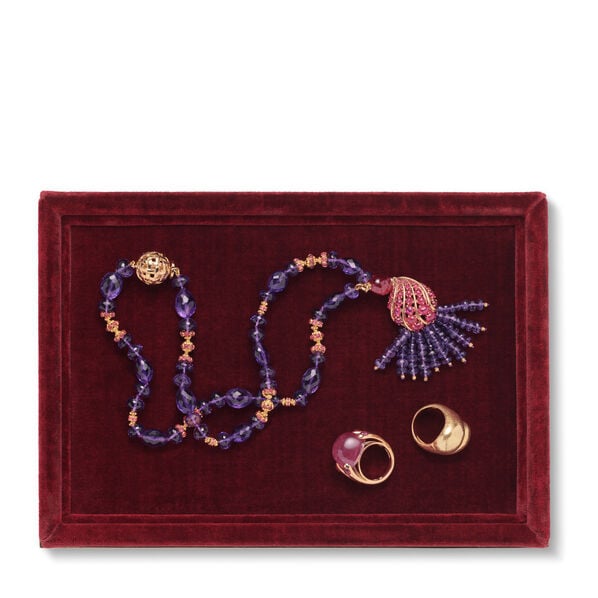 Aerin Valentina Tray
This is next-level styling, but if you want to display a few meaningful items, look for a beautiful way to present them. This could be a vintage plate picked up at a tag sale, or if you prefer to invest in something new, the Aerin Valentina Tray ($154, originally $395) is a luxe choice. Either way, this concept works well for showing off special items like candles and objets d'art.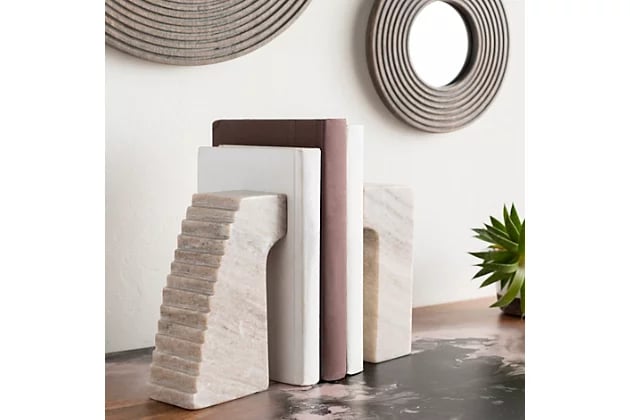 Surya Stone Gray Bookends
Books aren't just for shelves; an artfully arranged mini library looks pretty and adds that all-important height to a dresser. These Surya Stone Gray Bookends ($185) are strong enough to hold quite a few books on a proper shelf — but on a dresser, they'll look their best while supporting three or five titles with similarly colored covers. Not into bookends? Choose three titles and stack them horizontally near the center of the dresser.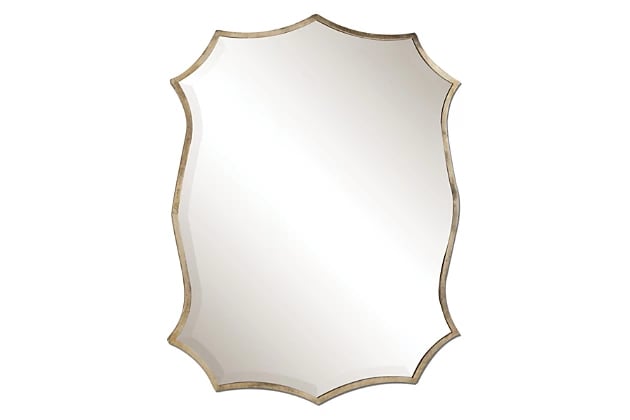 Uttermost Migiana Metal Framed Mirror
When you're styling a dresser, don't overlook the mirror you pair with it. Round and rectangular options are classic and never look out of place, but this is also an opportunity to show off a more unconventional shape. This Uttermost Migiana Metal Framed Mirror ($284) works with simple dressers and more ornate ones alike; it's surprisingly versatile and delightfully unexpected.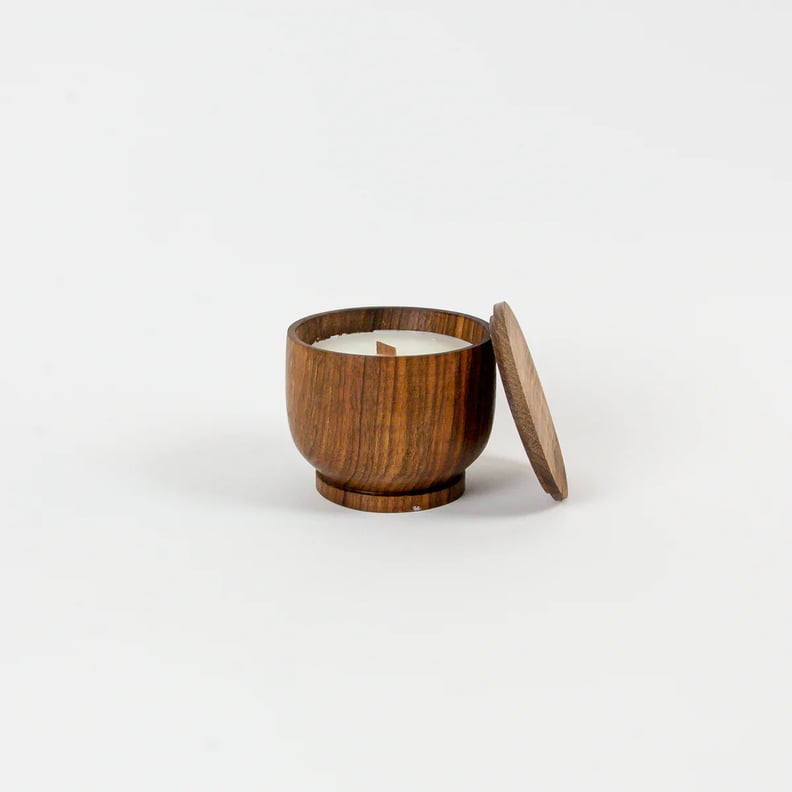 Preemptive Love Hand-Carved Candle
You probably know about a dozen boutique-y candle brands. But if you don't want to lean into one specific label, consider a candle with a reusable holder. This Preemptive Love Hand-Carved Candle ($35) has an organic feel thanks to the wood, and the shape of the vessel is pretty chic.