Kim and Kanye Open Their Home to Architectural Digest — and North Crashes Their Interview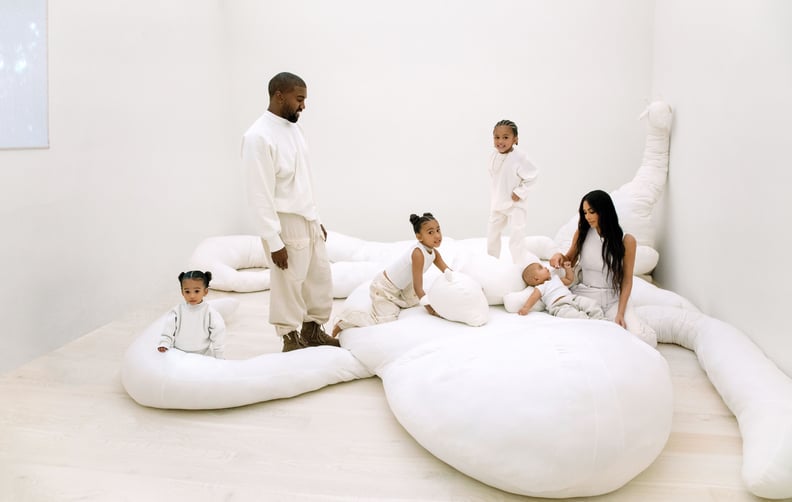 Jackie Nickerson | Architectural Digest
Kim Kardashian and Kanye West opened the doors of their family's minimalist Los Angeles mansion for Architectural Digest's March 2020 issue, and it's quite the fascinating sight to behold. In the publication's latest cover story and a corresponding video interview, the couple dished on their simple, futuristic design aesthetic, what they love most about their spacious house, and more, all while putting their adorable chemistry on display.
The power couple first stumbled across their suburban California home when they weren't yet living together, and for Kim, it was love at first sight. "It was my dream home. [Kanye] said, 'I like it,' and to him, 'I like it' was like 'Oh my god he loves it' because he doesn't really like anything," Kim said in AD's Design Quiz video, seen below. "That's my speciality, not liking stuff," Kanye added with a smirk. With help from interior designer Axel Vervoordt, Kim and Kanye transformed the abode into a stark though admittedly calming refuge — complete with an airy cream, beige, and gray color scheme. One may wonder how such a pristine environment could possibly be kid-friendly, but the parents confirmed that many of their design decisions revolved around functionality for their four children. "Kids are the inspiration for all of our designs now moving forward," Kanye said.
Though it was certainly interesting to hear Kim talk about her bathroom's immaculate, cellulite-hiding lighting, the highlight of their AD video interview was undoubtedly North West's cameo. The spunky 6-year-old crashed her parents' conversation out of nowhere, prompting quite the sweet reaction from Kanye, who couldn't help but crack a rare smile alongside his daughter. North revealed a few of her favorite things to do at home — dance competitions, gymnastics, and playing the piano, to name a few — before bolting off camera.
Take a peek inside the Kardashian-Wests' unique home in the pictures and video ahead, then head over to Architectural Digest's website to enjoy the full cover story. (Pro tip: fast forward to around the 8:33-minute marker in the video for North's hilariously unexpected appearance.)
Watch Kim Kardashian and Kanye West Quiz Each Other on Home Design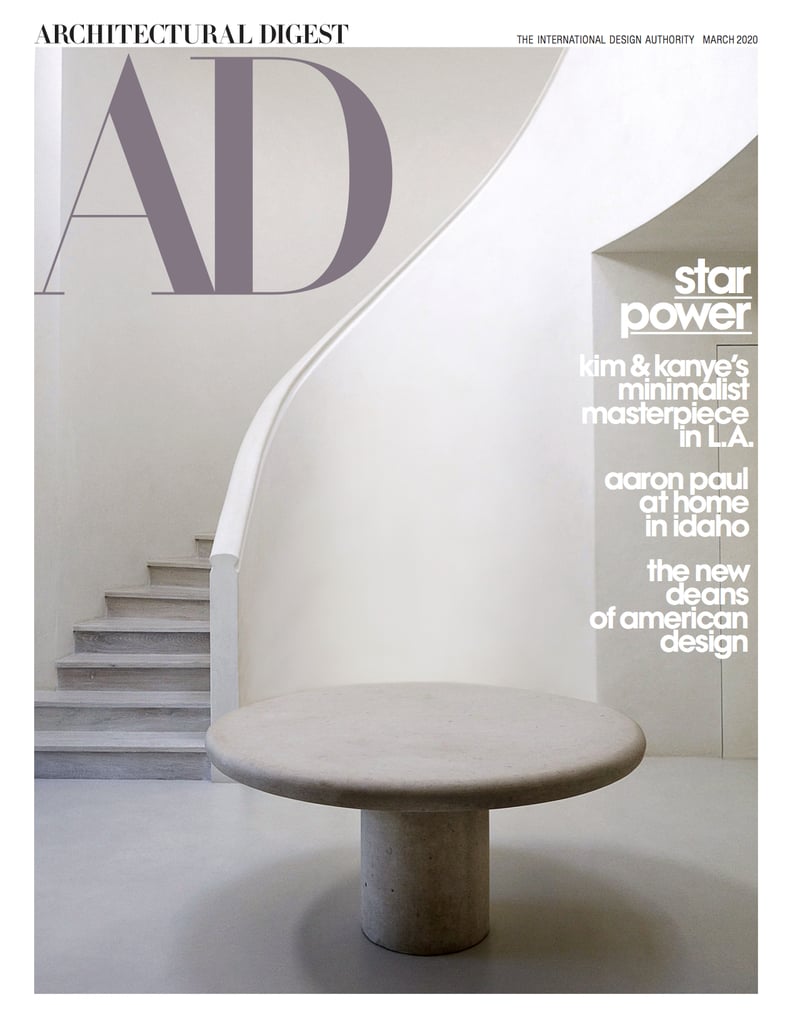 See Photos of Kim Kardashian and Kanye West's Home in Architectural Digest