This Lowe's Laundry Room Makeover Is Straight Out of a Design Fantasy
Monica Mangin continues to impress us with her home makeovers on Lowe's original series The Weekender. And in season two's upcoming episode 13 — which premiers on Lowes.com June 1 — Monica tackles the all-important laundry room. High-design laundry room makeovers have become a hot trend in recent years, and for good reason; homeowners spend many hours in these utilitarian, high-traffic spaces and are willing to do just about anything to make the chore of washing and folding clothes enjoyable. Monica more than delivers, creating a space that easily doubles as an entryway and makes doing laundry seem almost fun! Check out the dramatic before and after images and makeover details ahead.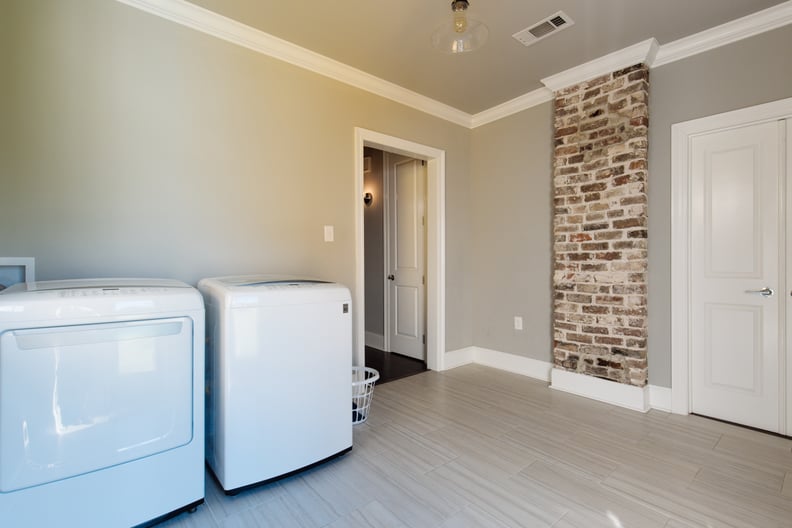 Before
The space has good bones, but the overall aesthetic is beige and boring.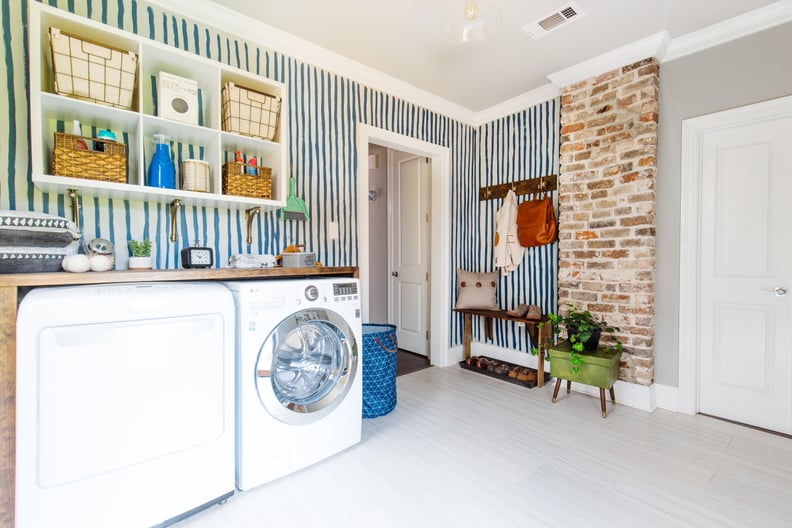 After
The space is completely transformed by the addition of playful blue stripes on the walls. Monica installed wall-mounted shelves above the washing machine to store laundry essentials like detergent, while a wooden counter has been built to fit across the washer and dryer creates the perfect spot to fold clean clothes.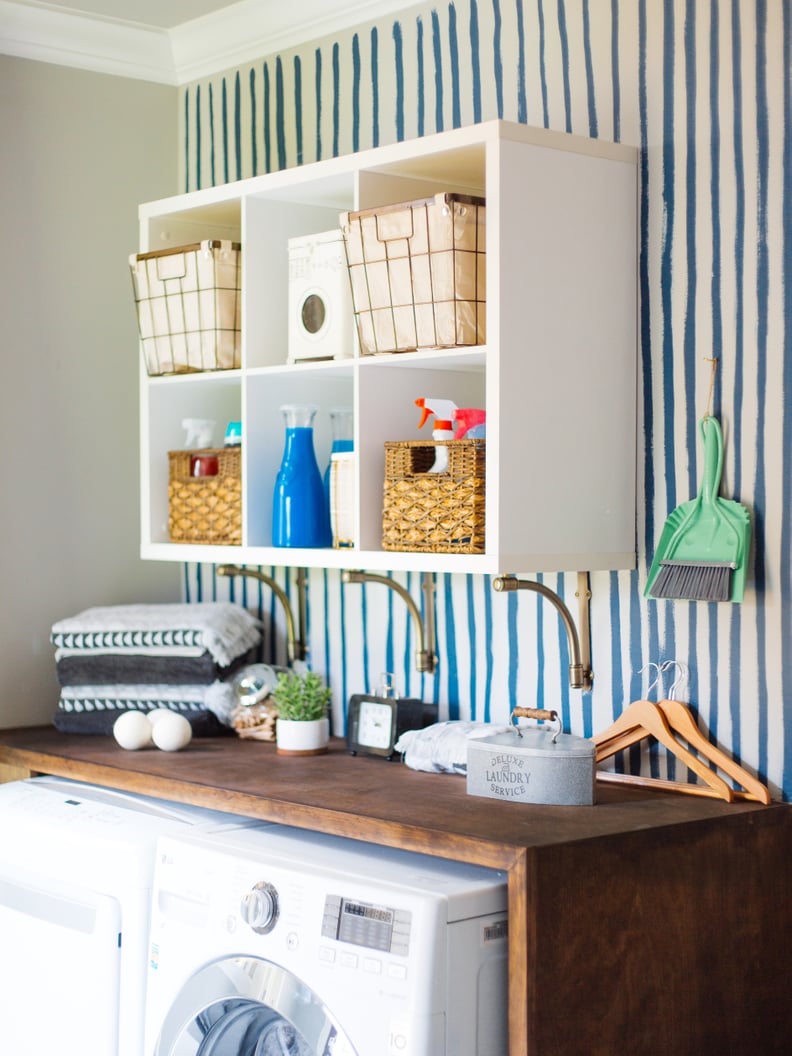 With hooks to hang cleaning supplies and multi surfaces for items to sit on, there's a place for everything. And when everything has a place, it's easy to keep it tidy and organized. To give the whole space a high-end, high-design look, Monica elevated everyday essentials with more stylish versions, like a mint green dustpan and
bamboo ironing board ($57).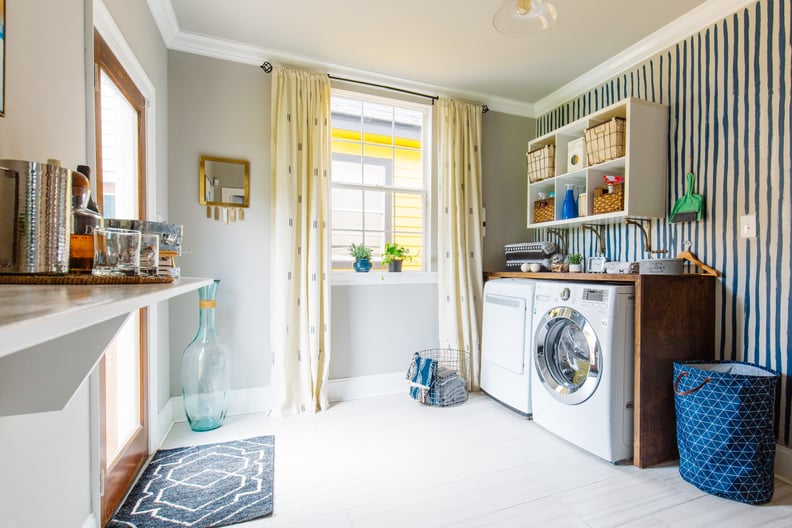 To warm and divide the space, Monica hung stylish curtains and threw down a plush charcoal area rug ($59-$1,199) and neutral runner ($50). Since the stripes can easily go from playful to busy, Monica kept the facing wall clean beige.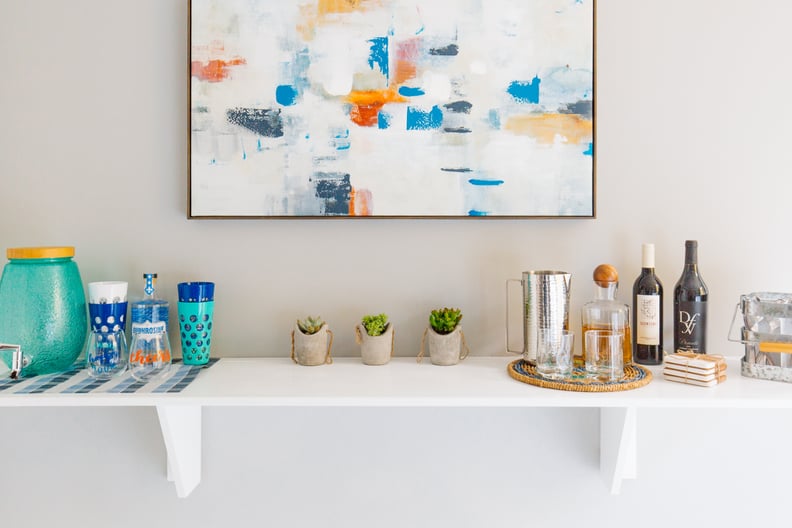 Monica used a bracket shelf to store small decor and created a mini bar — perfect for welcoming guests or taking a break from the tiresome task of folding clothes.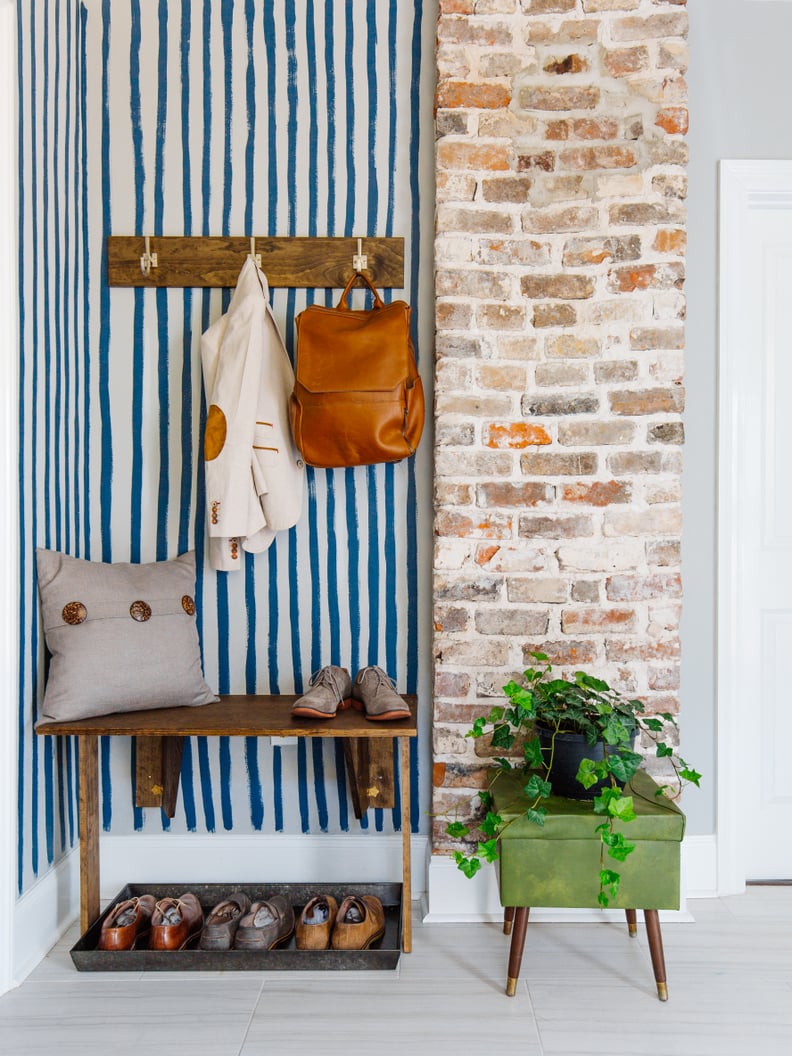 A natural nook in the wall is transformed into the perfect entryway catchall with hooks for hanging items like coats and bags. A bench and shoe tray make it easy to maintain a clean, barefoot home.