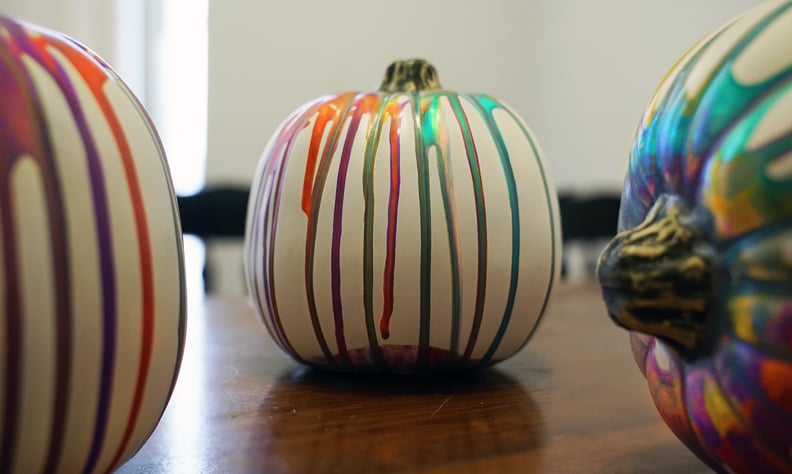 POPSUGAR Photography | Kalea Martin
As POPSUGAR editors, we independently select and write about stuff we love and think you'll like too. If you buy a product we have recommended, we may receive affiliate commission, which in turn supports our work.
Want to decorate for Halloween, but find that jack-o'-lanterns don't quite fit your aesthetic? This Halloween-meets-contemporary-art DIY project from TikTok creator @emilyrayna might be just what you're looking for. All you need is a white pumpkin, a set of acrylic paints, and a bottle of pouring medium. Whether you want to go with a sleek black and white color scheme or mix all the colors of the rainbow, the possibilities of color combinations are endless and entirely customizable to fit any home decor. Best of all, there's no paintbrush or fancy tools required. You don't have to be an art expert to ace this easy DIY. Ready to celebrate this Halloween in style? Keep reading for all the details on how to make your own marbled-pumpkin decoration.
Watch @emilyrayna's TikTok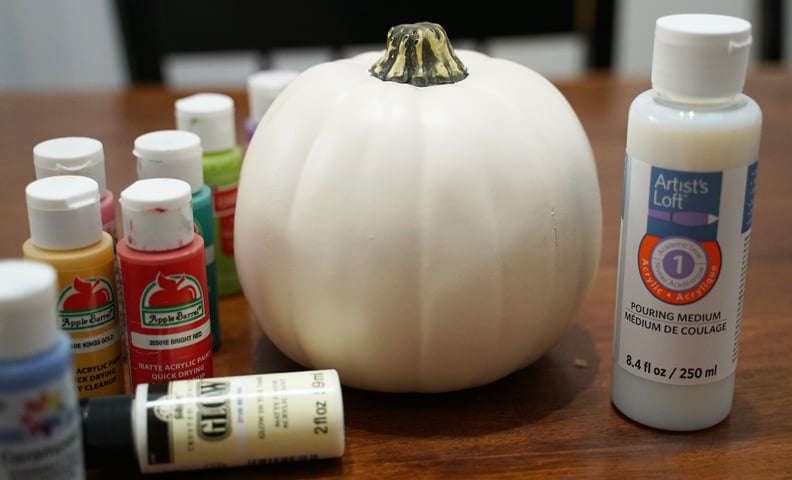 Gather Your Supplies
For this DIY, you'll need a decorative pumpkin ($10) — the paint will show up best on a white one — as well as acrylic paints ($9) and pouring medium ($7). Pouring medium not only makes for easier dripping and mixing, it also allows the paint to stick to the pumpkin and is waterproof so it won't chip off over time. All the supplies can be found at your local craft store.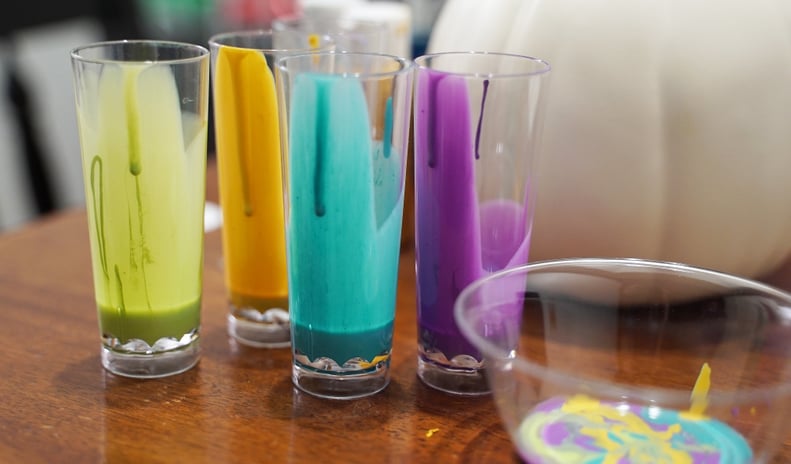 Prepare the Paints
Pick your colors, and in separate cups, mix one part paint with three parts pouring medium. This will make the paint consistency much more liquid-y, which is exactly what you want, since you'll be pouring, as opposed to brushing, the paints. Then pour all the colors into one larger cup, but leave them unstirred.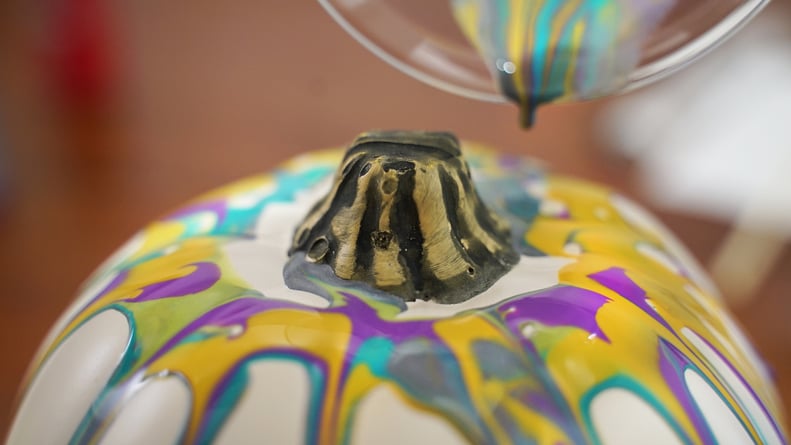 Cover the Pumpkin in Paint
Place your pumpkin on a paper plate or newspaper to protect your tabletop from spillage, then slowly pour the cup of paints over the pumpkin, carefully drizzling around the stem until you achieve your desired look. You can have as much or as little coverage as you want, so go with your gut and pour as much paint as you think looks nice.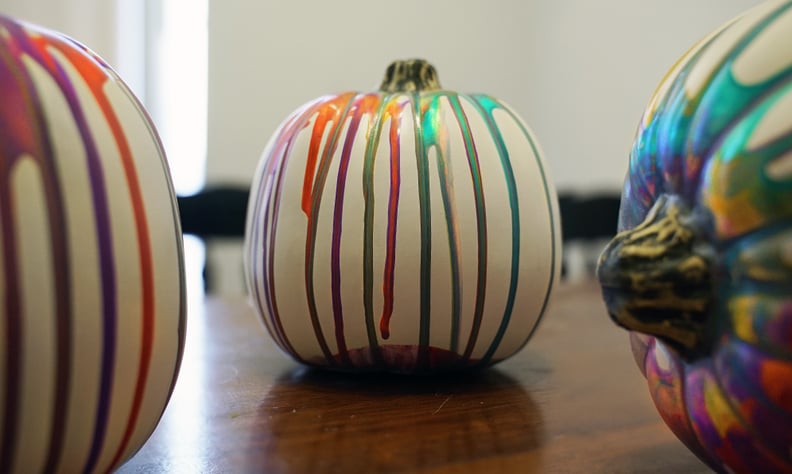 Finishing Touches
Let the paint dry overnight, and decorate your home! These marbled pumpkins are pretty sturdy, so if you store them carefully, you should be able to pull them out year after year for some colorful Halloween decoration.