10 Stylish Drink Stations Your Outdoor Party Needs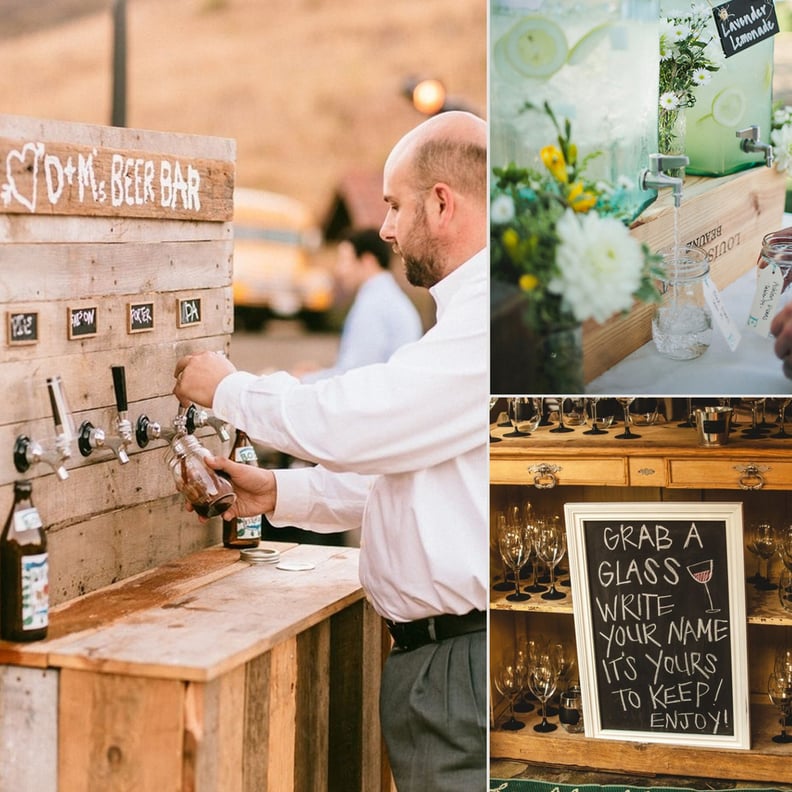 Whether you're planning an outdoor wedding or a backyard BBQ, a stylish drink station will get guests mingling while also doubling as decor. With so many creative ways to display your beverages, there's an idea for every occasion. Here are 10 we can't wait to try this season!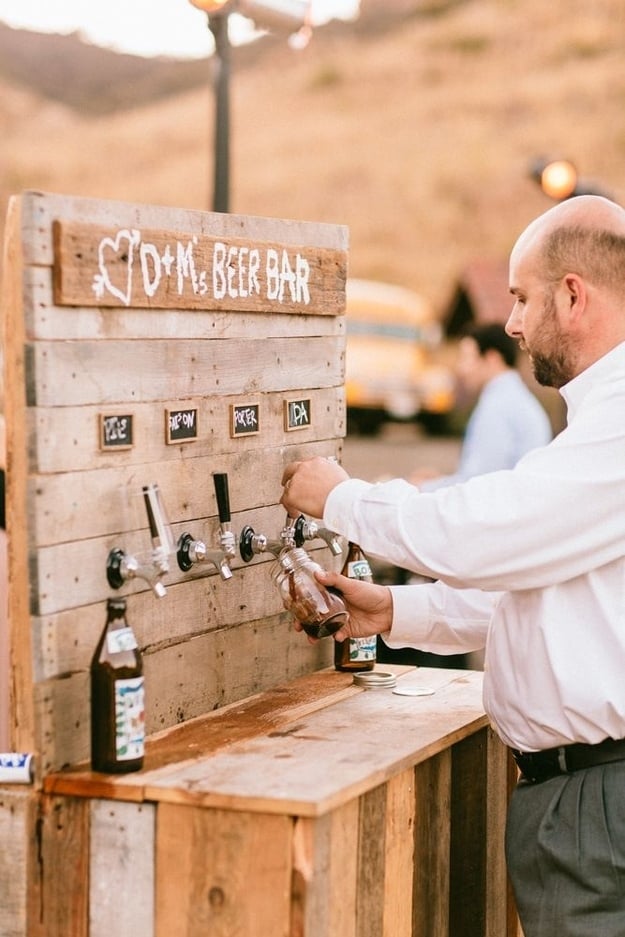 Beer Bar
Having your own rustic beer bar with taps is so much cooler than sticking to an indoor bar.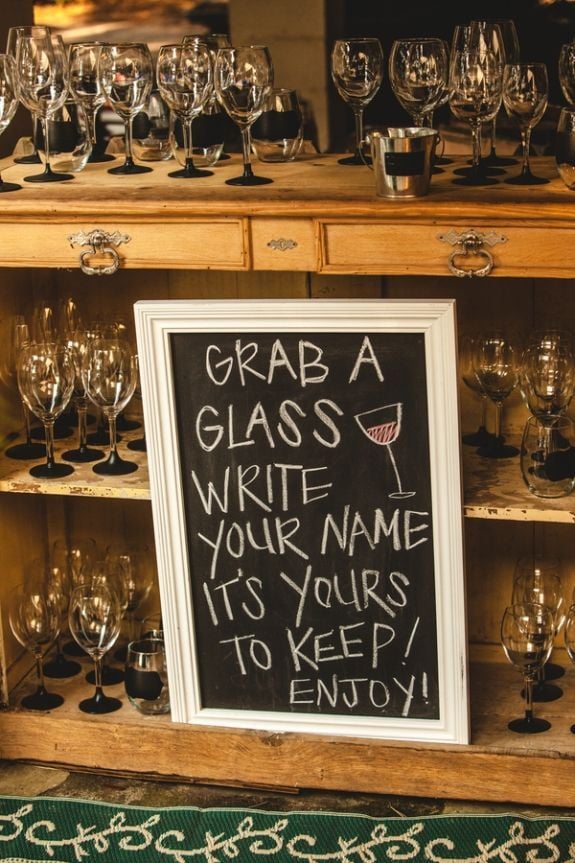 Wine Glasses to Keep
Instead of making everyone wait in line at the bar, provide glasses everyone can grab, write their names on, fill up as they wish, and bring home!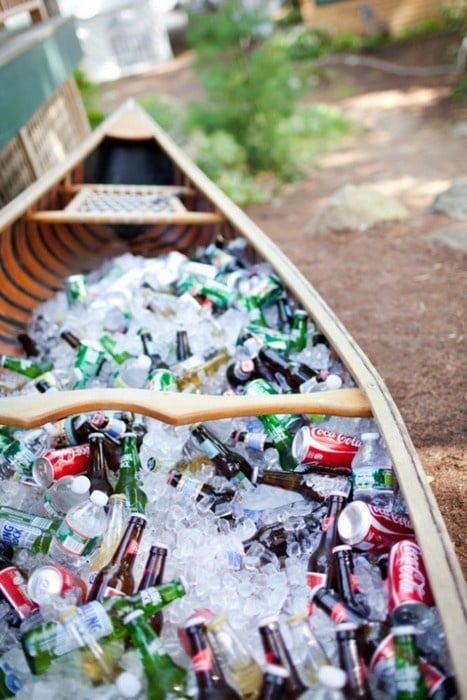 Beverage Canoe
We love this nautical idea of using a canoe as a cooler for any warm-weather party!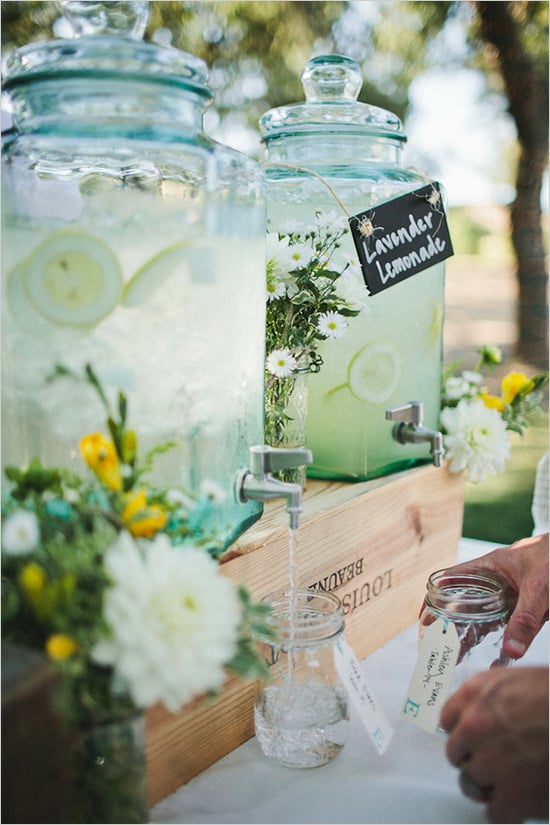 Classy Lemonade Station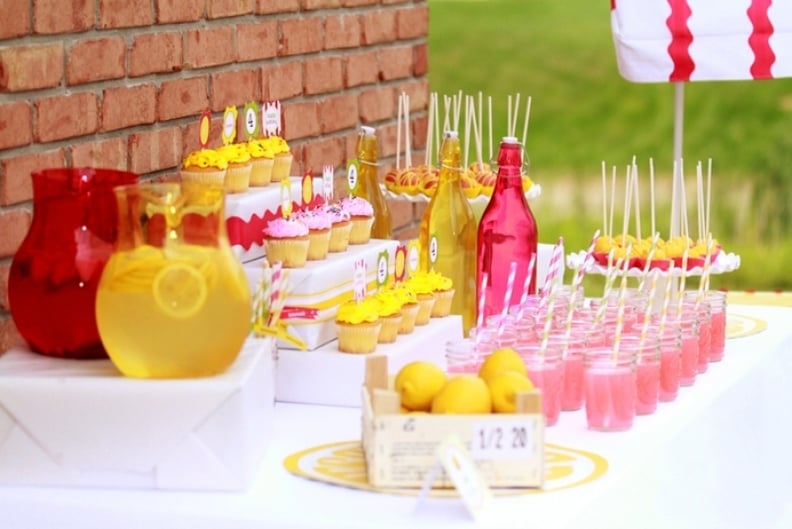 Or Try a Full-Blown Grown-Up Lemonade Stand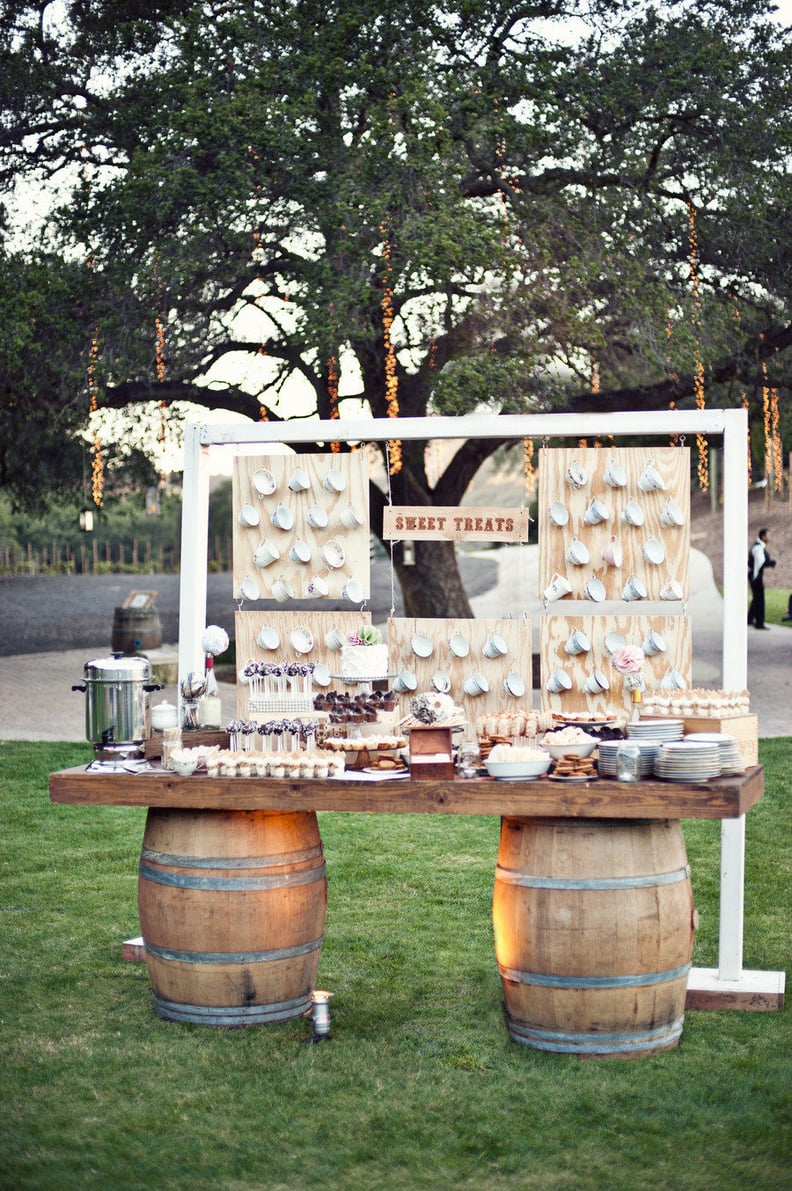 Tea and Sweets Station
You might not be having a tea party, but creating an elegant DIY station for tea and sweets adds a lot of fun to any Spring or Summer party. Photo by Heather Kincaid via Style Me Pretty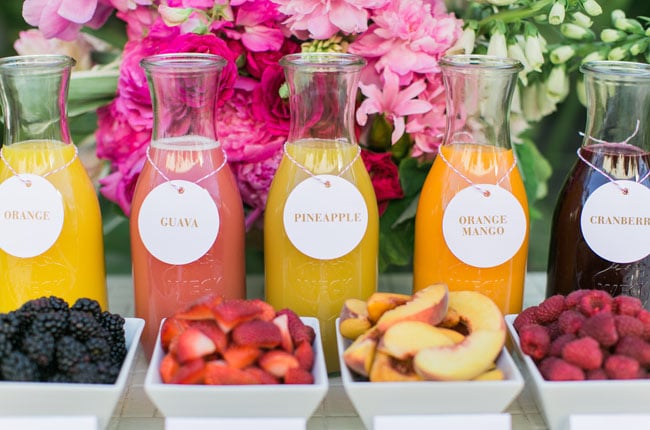 Mimosa Bar
What's better than mimosas flavored with fresh fruit at a girls' brunch or wedding shower? This bar is a delicious and colorful addition to any outdoor get-together. Photo by J Wiley Photography via Green Wedding Shoes
Cute Soda Station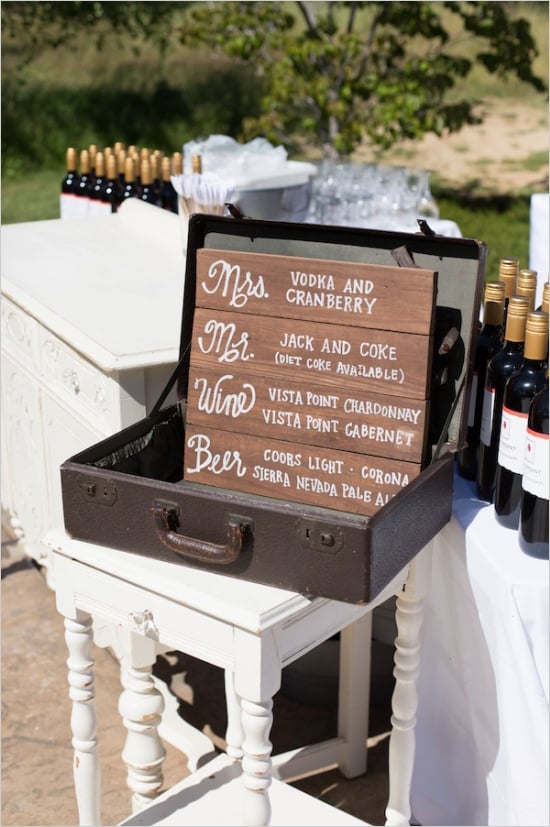 Vintage Bar
Getting creative with your presentation can get guests even more excited about your bar — try this vintage-inspired idea with a homemade wooden sign and an old suitcase. Photo by TW Photography via Wedding Chicks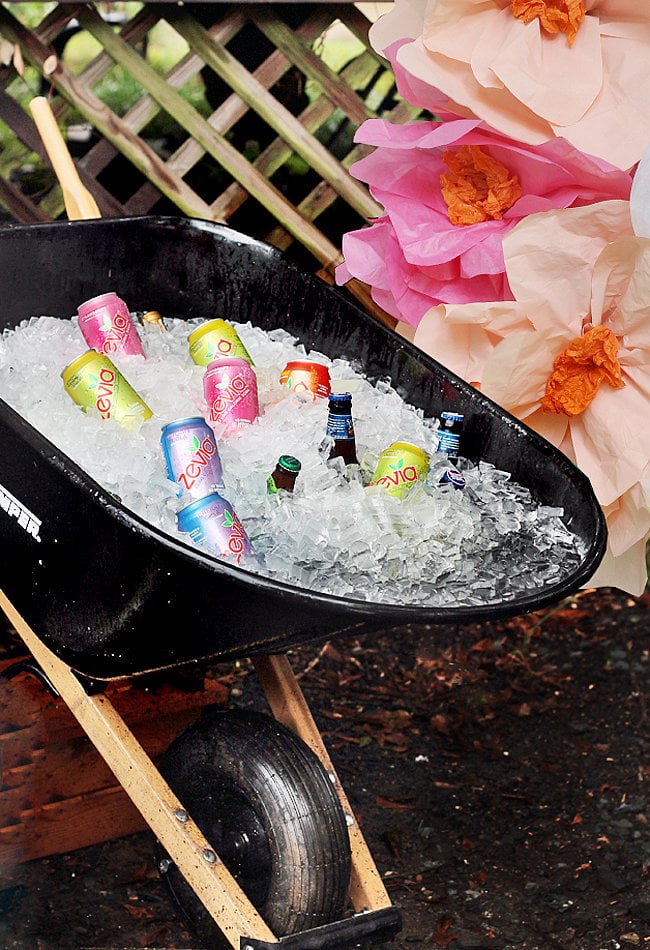 Wheelbarrows as Coolers
Put your wheelbarrow to good use as a cute display for grab-and-go drinks.