As POPSUGAR editors, we independently select and write about stuff we love and think you'll like too. If you buy a product we have recommended, we may receive affiliate commission, which in turn supports our work.
Enjoying a cold beer or a nice glass of vino outside is arguably one of the best pastimes on a warm and sunny day. It's just so refreshing and satisfying, and it usually makes you look around and think, "Life is good." But if you're looking to elevate your al fresco experience — or if you don't have enough space for a permanent outdoor dining table — Uncommon Goods has you covered. Its amazing mini (and very portable!) outdoor wine and beer tables (both $58) will help you create your dream outdoor-cocktails situation at whatever location you want. Special places to hold your glasses so you won't spill? Check. Space-saving design? Check. Ability to secure the table in any patch of grass? Check. All-around cuteness and style? Check.
The tables are so popular that they've been selling our recently, but the website notes that it's "working hard to get more in," so be sure to check back frequently in order to get your hands on one. Keep reading to see more of the beer and wine tables, and start chilling those drinks.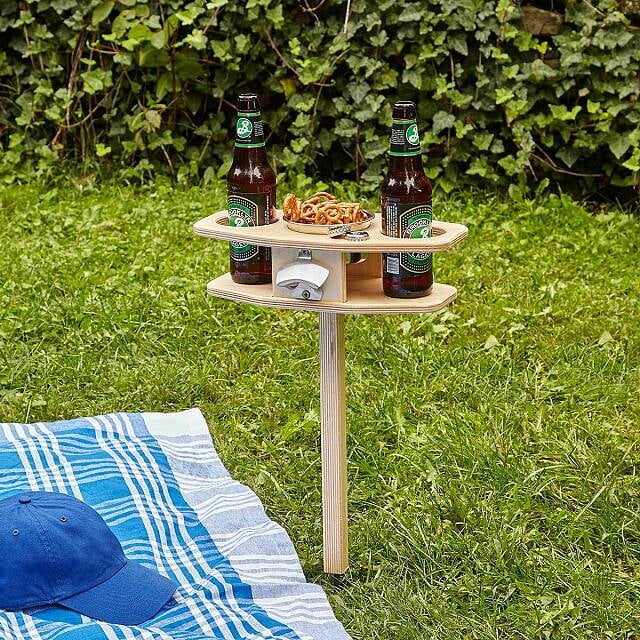 Outdoor Beer Table
The Outdoor Beer Table ($58) has room for two beer cans, bottles, or glasses and a dish of snacks (pretzels would go great, if you ask us).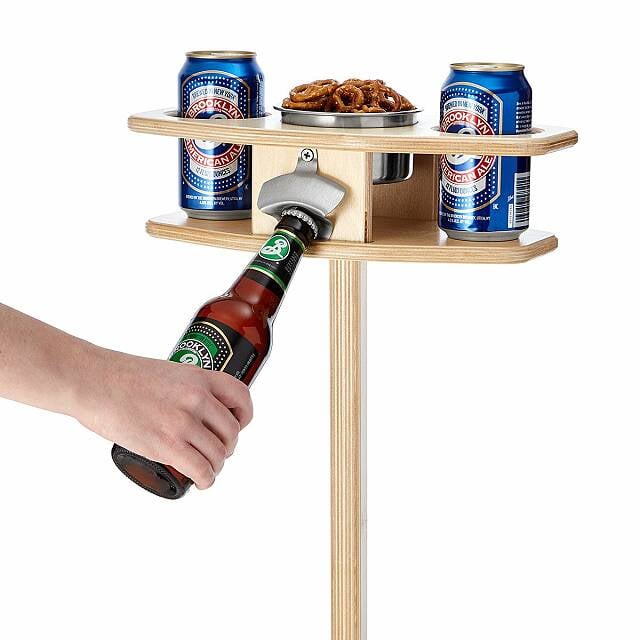 Outdoor Beer Table
One of the best parts of the Outdoor Beer Table ($58)? There's a built-in bottle opener, so you don't have to venture back inside to open up your bottle for another round.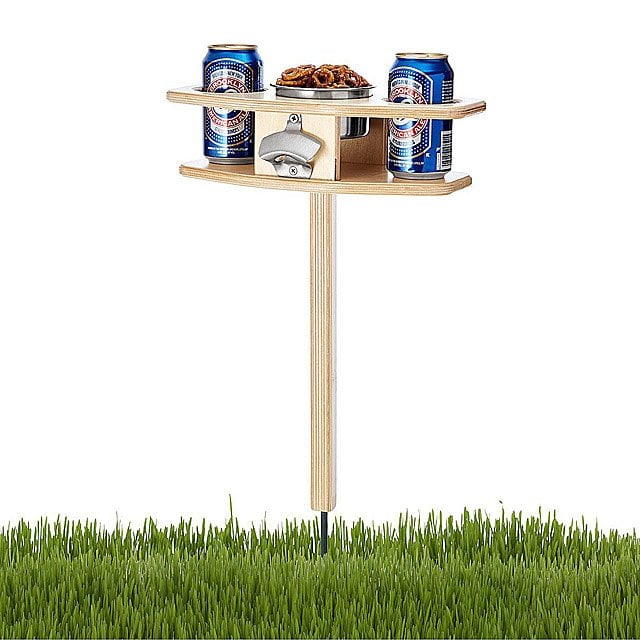 Outdoor Beer Table
The Outdoor Beer Table ($58) is made of Baltic birch plywood. As for size, the table measurements are 13 inches long, seven inches wide, and 24.5 inches high.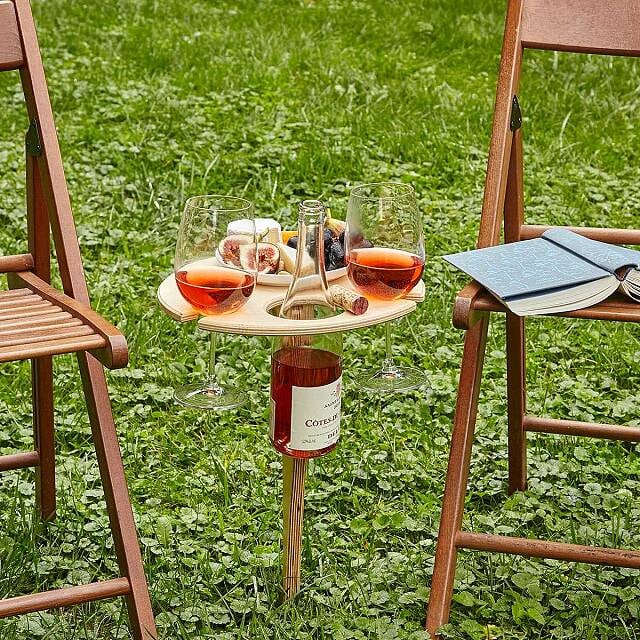 Outdoor Wine Table
The Outdoor Wine Table ($58) is designed to hold all the elements of a classic picnic: two glasses and a wine bottle, plus a plate full of your favorite pairings.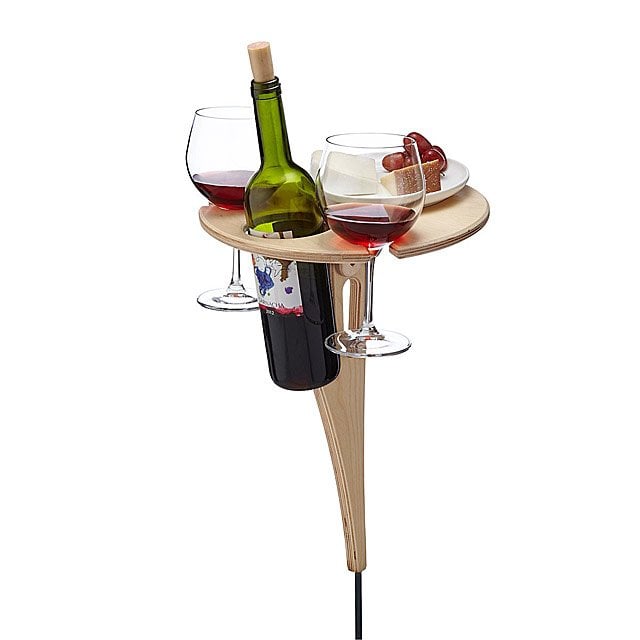 Outdoor Wine Table
A fiberglass spike allows you to plant the Outdoor Wine Table ($58) securely in grass or sand so you can picnic at whatever location you're in the mood for. Don't worry, though — the spike isn't sharp enough to poke picnickers!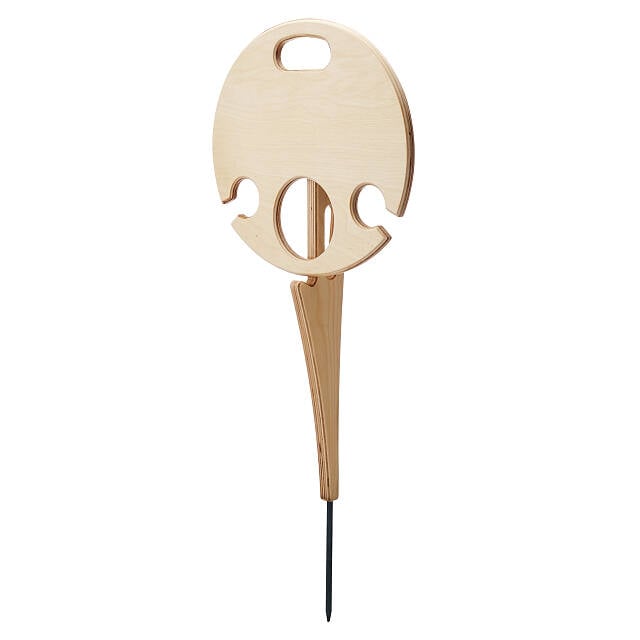 Outdoor Wine Table
The Outdoor Wine Table ($58) is collapsible so storage space is no issue. Regular upright measurements are 12 inches long, 11 inches wide, and 22.5 inches high. When collapsed, it's 11 inches long, three inches wide, and 27.5 inches high.