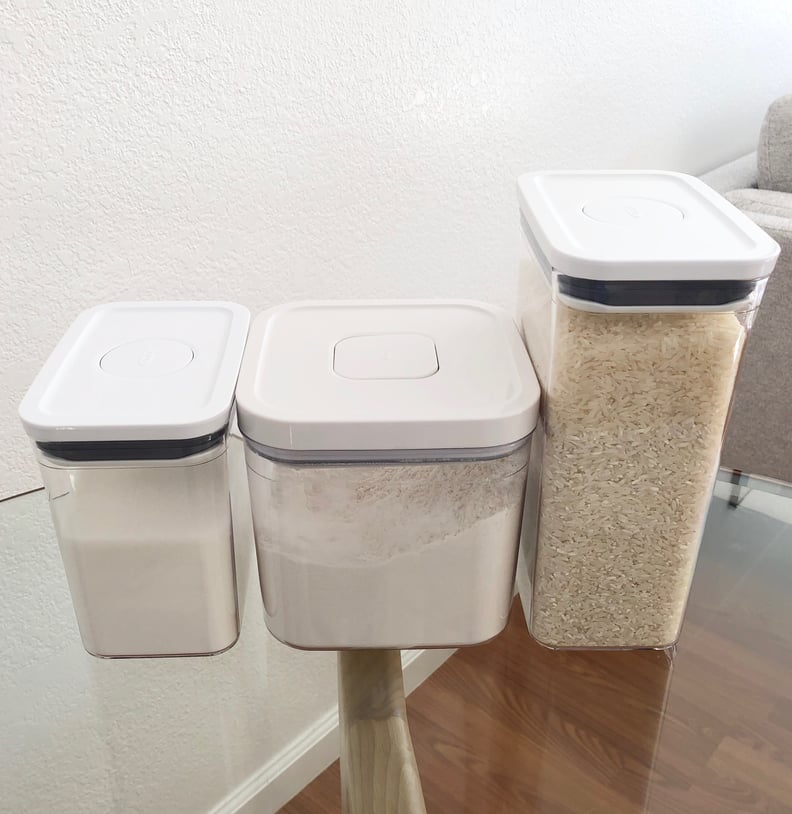 POPSUGAR Photography | Krista Jones
Amazon
As POPSUGAR editors, we independently select and write about stuff we love and think you'll like too. If you buy a product we have recommended, we may receive affiliate commission, which in turn supports our work.
Now that so many of us are spending more time at home, I've come to realize how much I love baking. As I began whipping up my muffins, pancakes, cookies, you name it, I found myself feeling incredibly annoyed having to dig through and move around the massive bags of flour and sugar in my pantry. I'd always seen those cool food-storage containers online and decided to finally buy the 2.7-quart OXO Good Grips Pop Container ($17) for my flour to see how it was.
After receiving it, I realized my huge leaking bag of rice fit better in that size, so I went back and bought another one for my flour and one for my sugar. Now I own three, and honestly I wish I had bought the entire set. From my loose tea to brown sugar to sprinkles, the more items I come across in my pantry, the more I'm finding myself wanting more of these containers.
They're easy to open and stick measuring cups in when I'm baking. Plus, they make my pantry look a thousand times neater and more organized. If you're also looking to spruce up your kitchen, then I suggest starting with a set, because I promise you, you'll end up wanting more. Keep reading to shop some of the brand's best options — you won't regret it.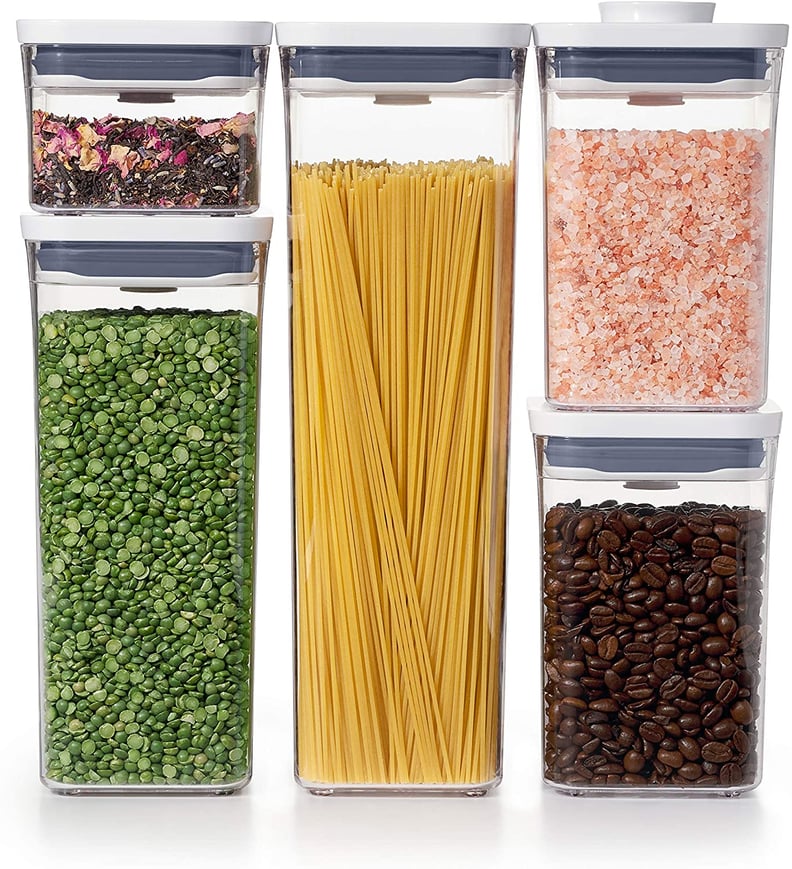 The Perfect Starter Set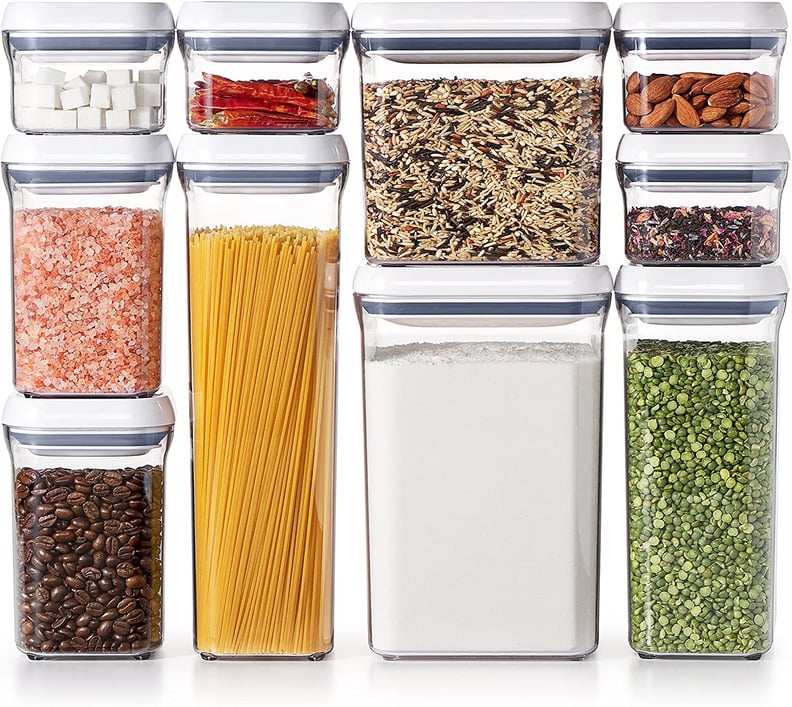 Perfect For the Intermediate Organizer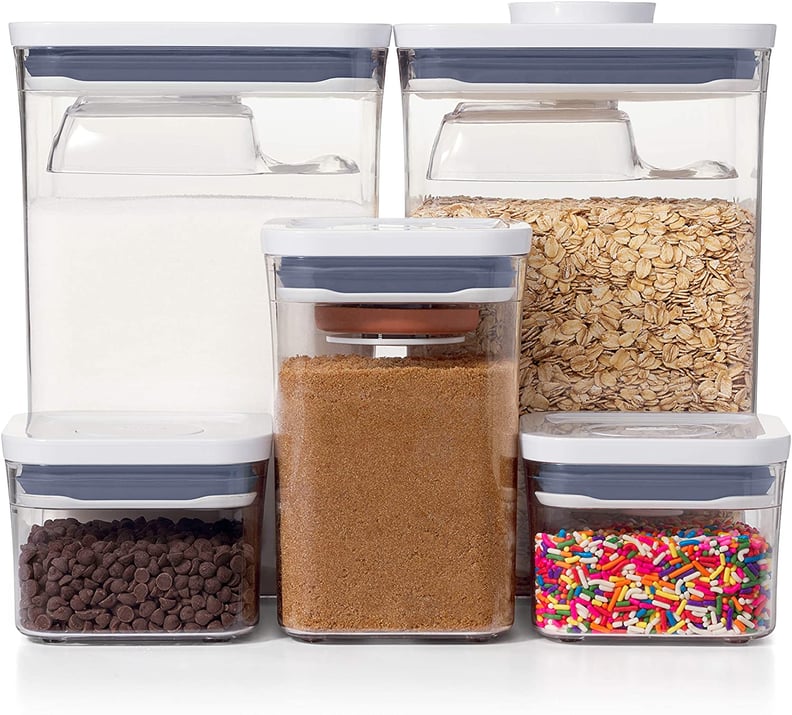 Perfect If You're Into Baking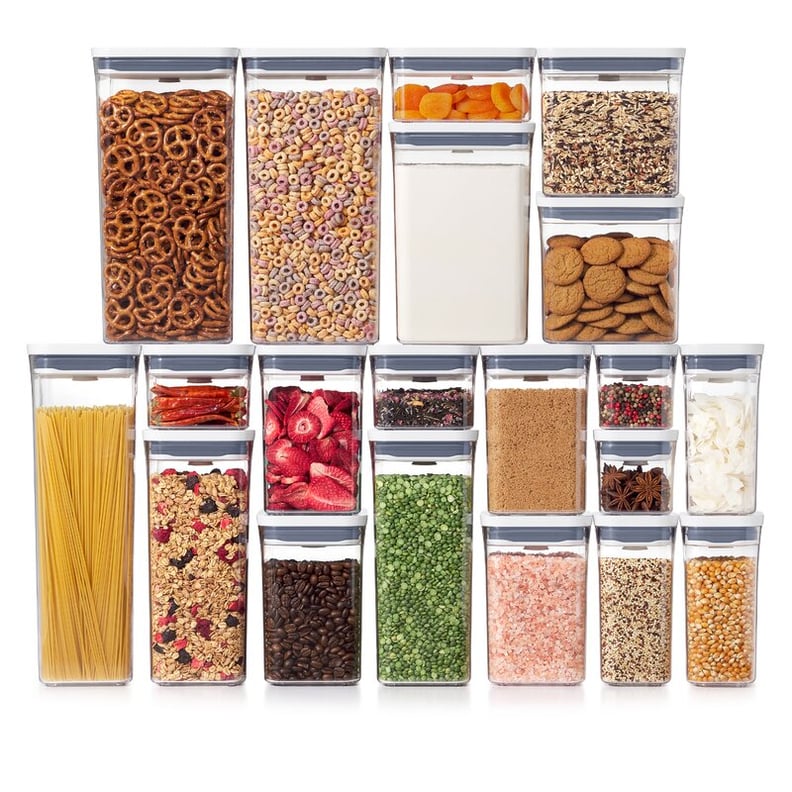 If You're Ready For a Major Reorganization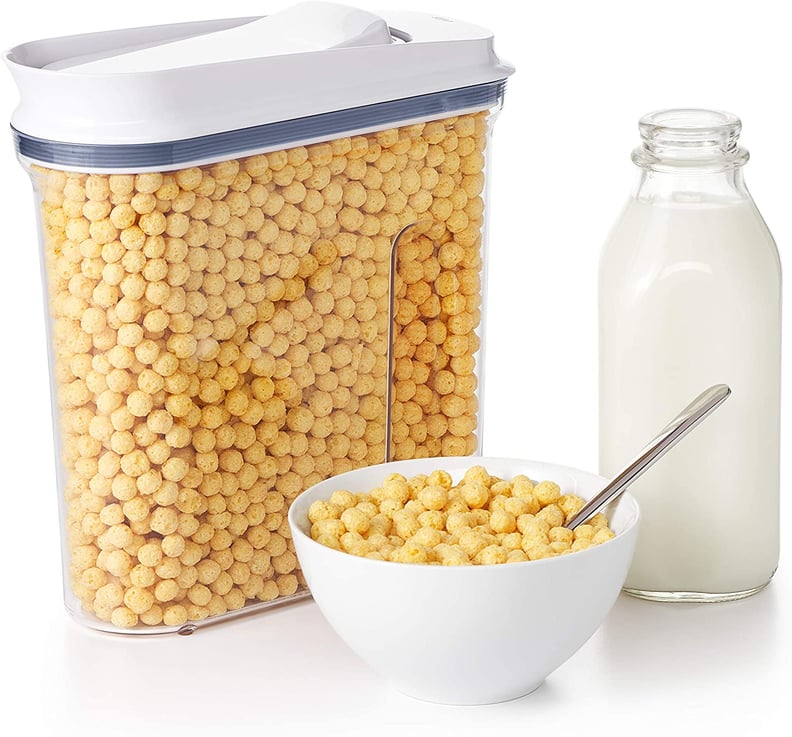 If You Just Really Like Cereal