9 Gorgeous Patio Decorating Ideas Straight From Your Favorite Design Influencers
Are you cooped up inside your stuffy home instead of luxuriating outside in the Summer sun? Could be that your backyard is inhospitable. And the antidote to an icky outdoors space is thoughtful design. From garden ideas that will work in even the smallest yards to cozy DIY furniture, here are nine ways our favorite design influencers have made their outdoor spaces the number one places to hang this Summer.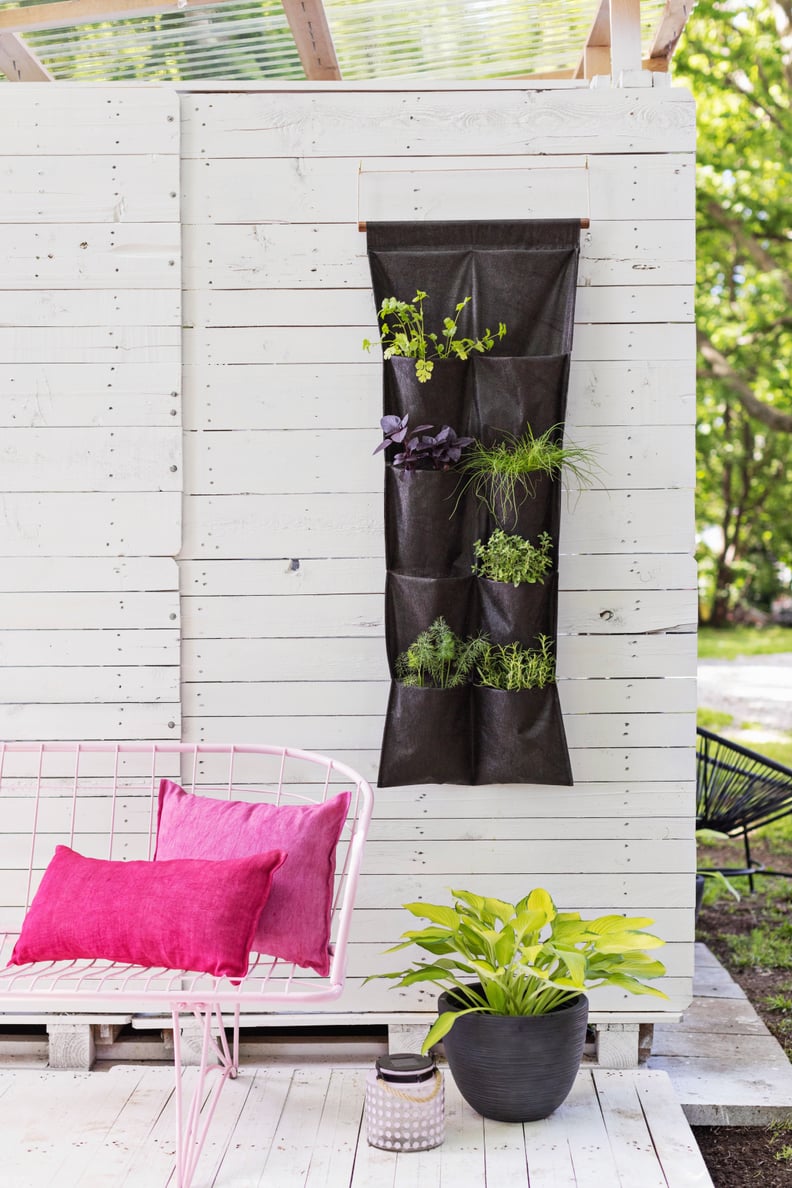 Vertical Garden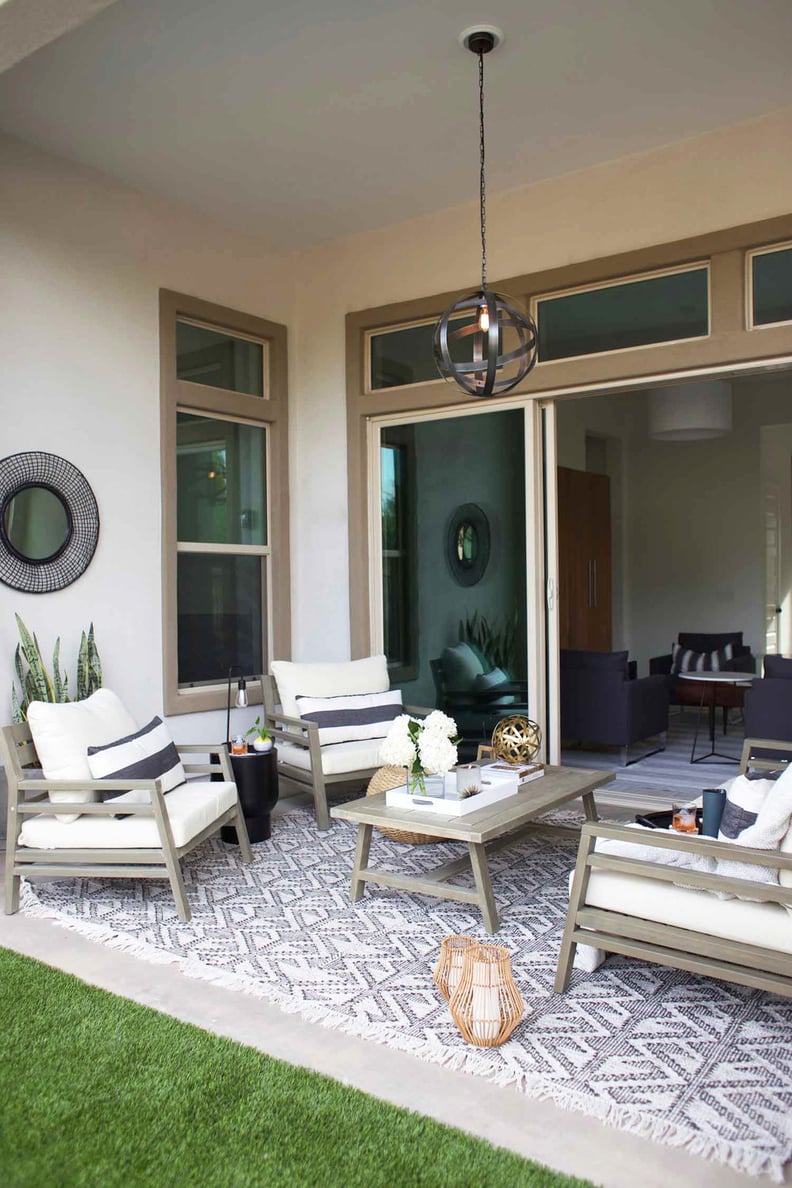 Cozy Neutral Patio
This inviting patio is not only filled with cozy accents like throw blankets, cushioned seating, and pillows in soothing neutral tones, but it's also all furnished by one of our favorite affordable retailers: World Market. In other words, you can get this stunning look on a budget.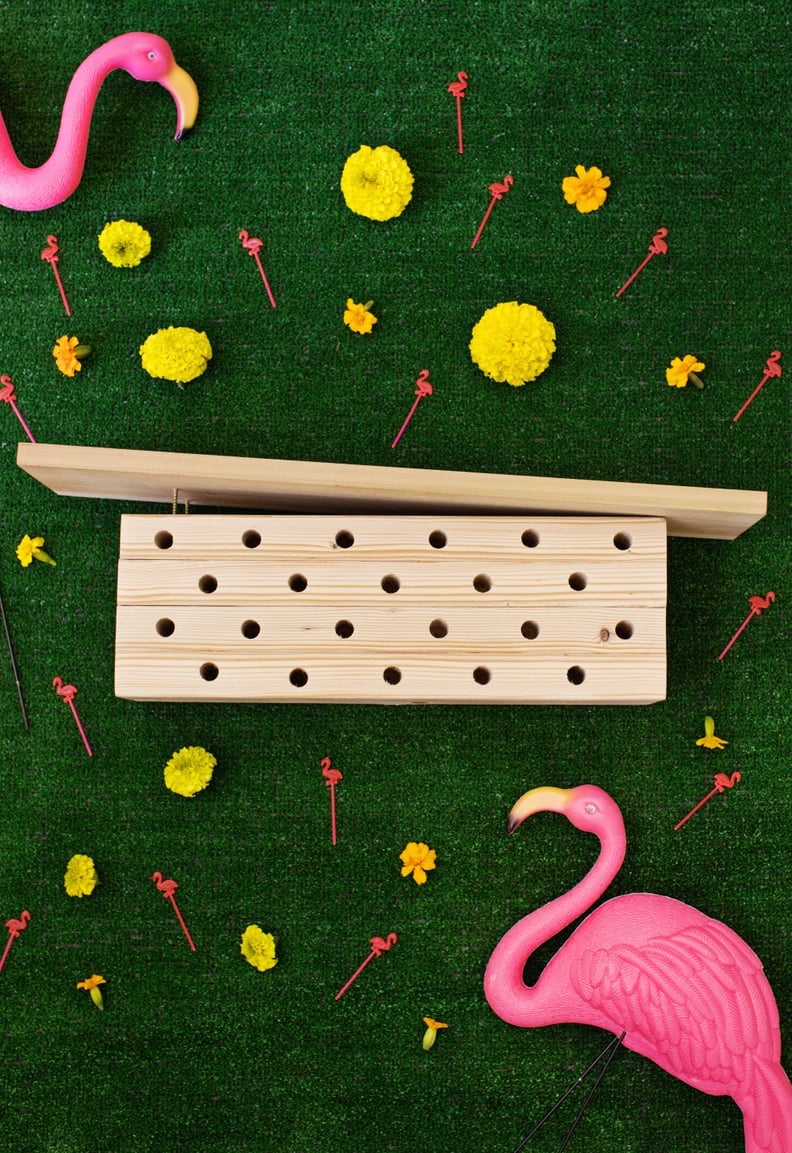 Stylish Bee House
Want your garden to flourish? Attract pollinators to your yard! This DIY midcentury bee house is as stylish a backyard accessory as it is a useful one.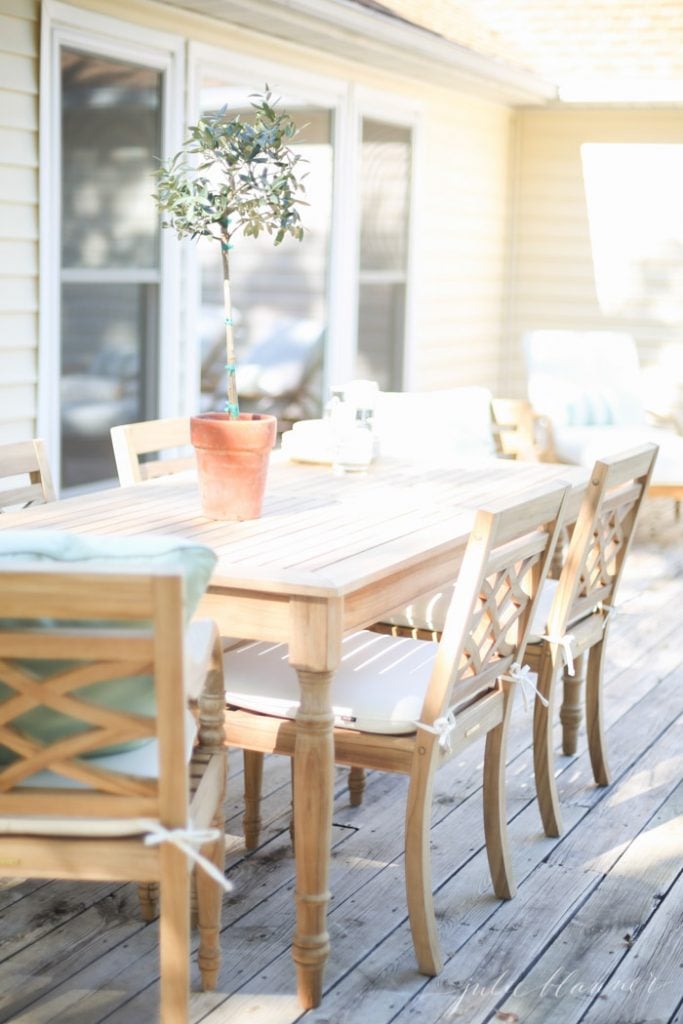 Olive Tree
Olive trees, one of the biggest houseplant trends of the year (thanks in part to big fan Joanna Gaines), aren't just for inside your house. Spruce up your patio or al fresco dining table by adding a charming potted version. We're partial to rustic and on-trend terra cotta pots.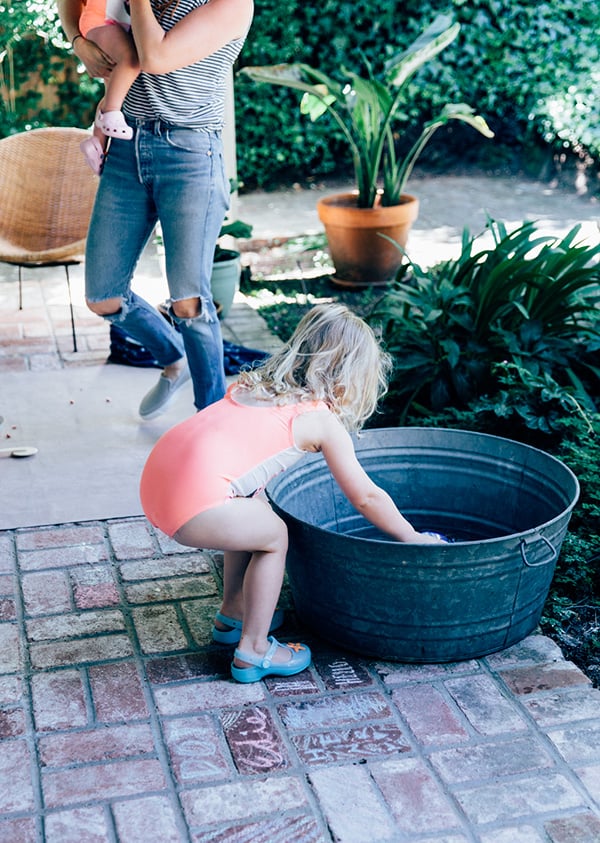 Steel Tub
Want to infuse some charm as well as fun to your patio? Add a giant steel tub, like this one, found at a salvage yard. Kids will love frolicking in it while adults can fill it with ice and bottles of wine and beer. And if neither of those ideas is a fit, use it as a planter! Giant steel tubs are a multifunctional piece of outdoor Summer decor.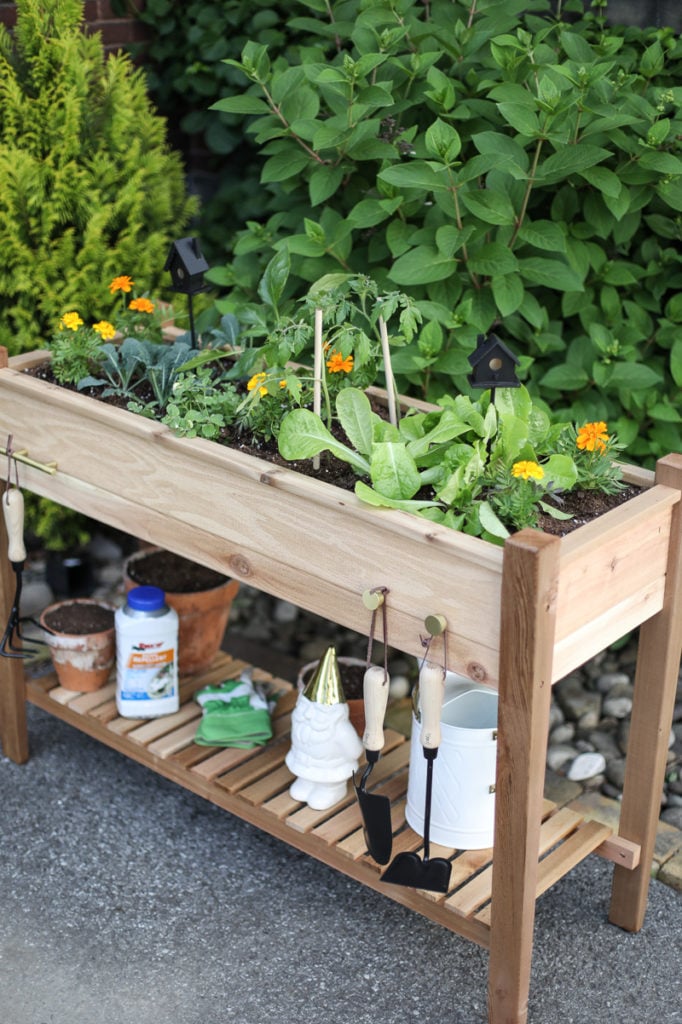 Raised Garden Bed
Small on horizontal outdoor space? Try building your garden up instead of out! Even a modestly sized raised garden bed gives the entire yard an elevated appearance.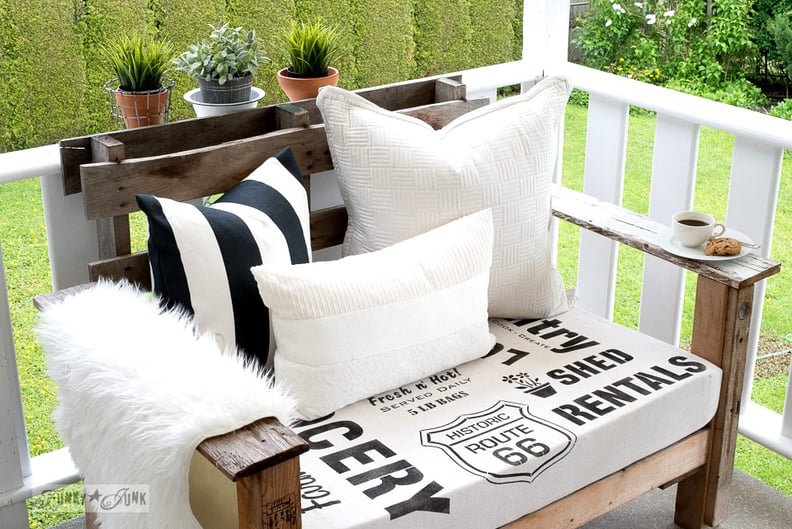 Stenciled Wood Pallet Chairs
Wood palettes are one of the most affordable ways to build everything from decks to daybeds. If you love the price but don't love the look of wood pallets, consider embellishing yours. This porch chair is transformed into a farmhouse-chic work of art with the addition of stencils and cushions.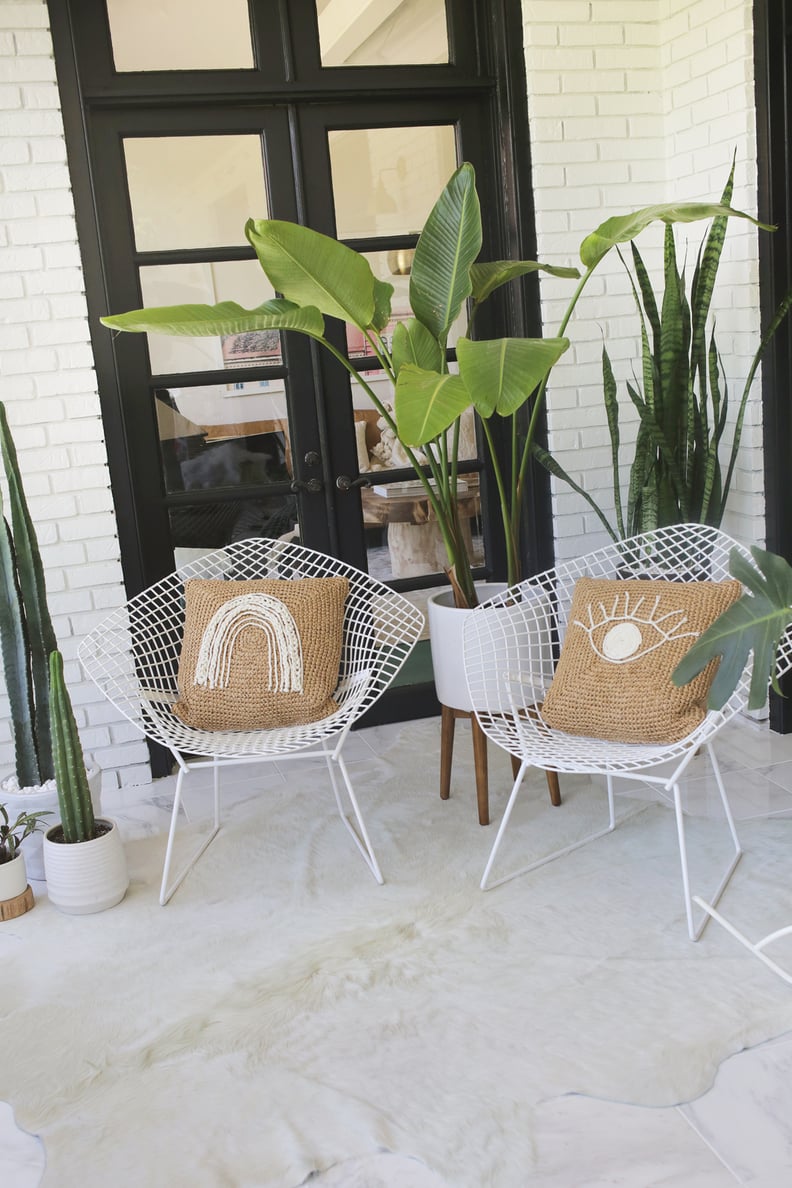 Midcentury Furniture
Trendy midcentury metal furniture isn't often considered outdoor decor, but by adding a weatherproof metal finish, you can take these stylized pieces onto your patio, deck, or yard for an Instagram-worthy seating area.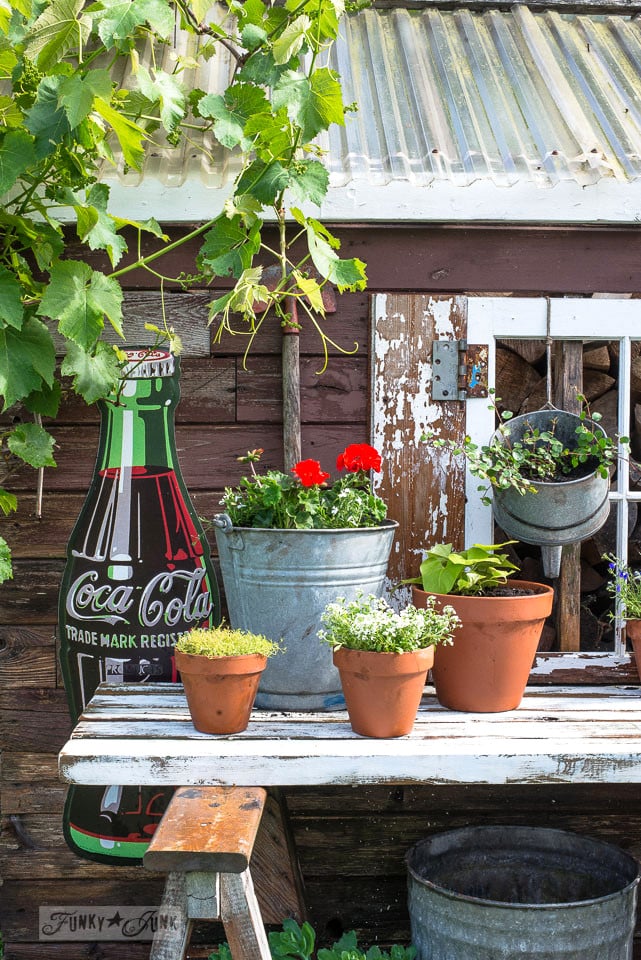 Potting Shed
A lot of backyards have small storage sheds, but few are as stylish as this one that has been transformed into a shabby chic potting shed, complete with vintage Coca-Cola sign, a designated potting area, DIY shutters, and attractive terra cotta pots and steel buckets.