22 Glimpses Inside Kourtney Kardashian's Massive Calabasas Home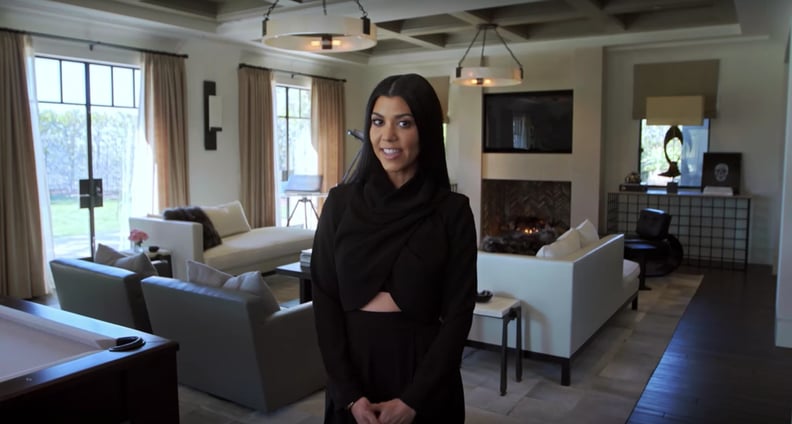 Compared to regular people's homes, Kourtney Kardashian's is basically the size of a mall, but in LA, it's just another house on the block. Fully and beautifully furnished, it's a long way from sister Kim's nearly empty house. And with the help of interior designer Martin Lawrence Bullard, the Poosh founder's Calabasas estate is an 11,746-square-foot work of modern art. Decked out with an array of coffee table books and colorful decor, the Keeping Up With the Kardashians star really knows how to bring a space to life. In addition to her passion for interior design, the house also has adorable touches from her three kids, Mason, Penelope, and Reign. If you're ready to feel some serious real estate envy, keep reading to see more of her sprawling abode.
Watch Kourtney Kardashian's Architectural Digest Home Tour Video
A Few More Peeks at Kourtney's House With This Architectural Digest Video With Khloé
Let the Tour Begin!
The front entrance is dripping in green foliage.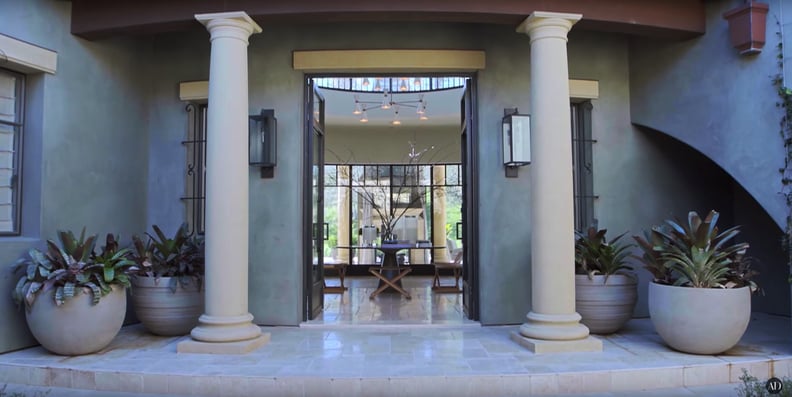 Kourntey's entryway is the definition of grand.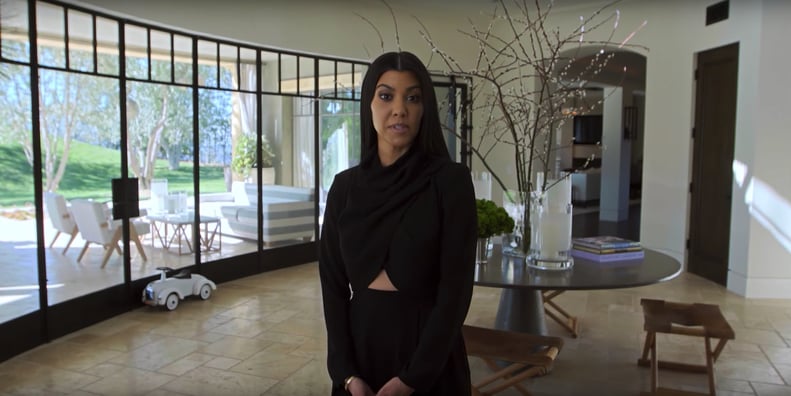 It's decked out with a custom-made concrete table, Japanese greens, and surrounded by a gorgeous view of her yard.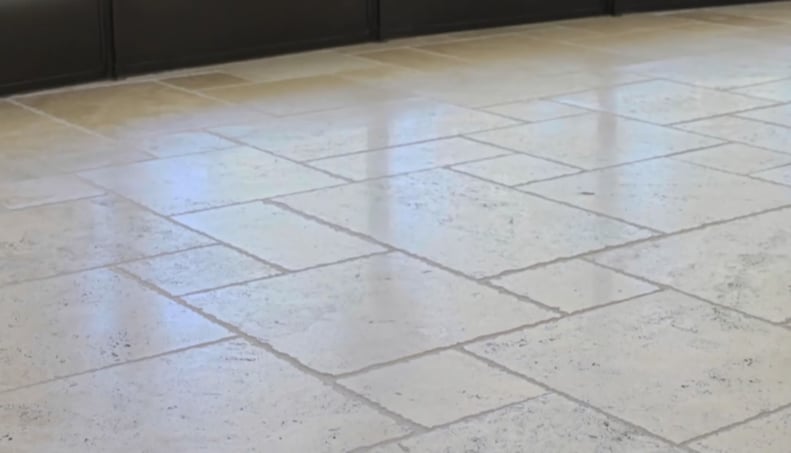 The house is perfectly laid with creme limestone floors.
Her living room is carefully designed. The limestone fireplace adds a modern flare while the vintage piano is from Kourtney's childhood.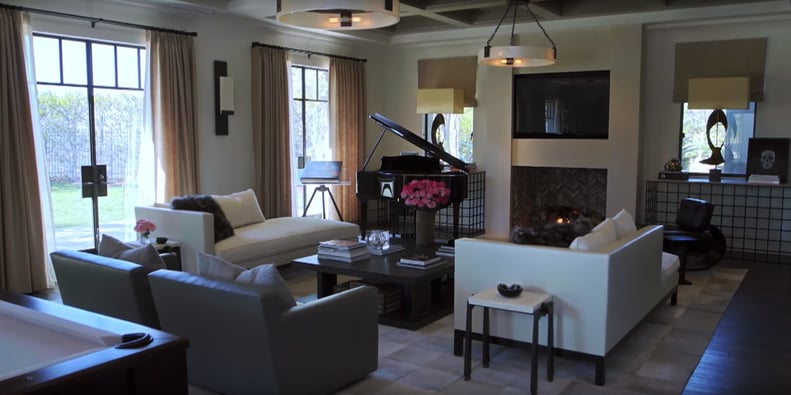 The natural light makes this room come to life.
She may not be studying hard to pass the bar like younger sister Kim, but this Kardashian is no stranger to books . . . and lots of them! Coffee table books can be found throughout her home.
Who doesn't have a chic pool table in their living room?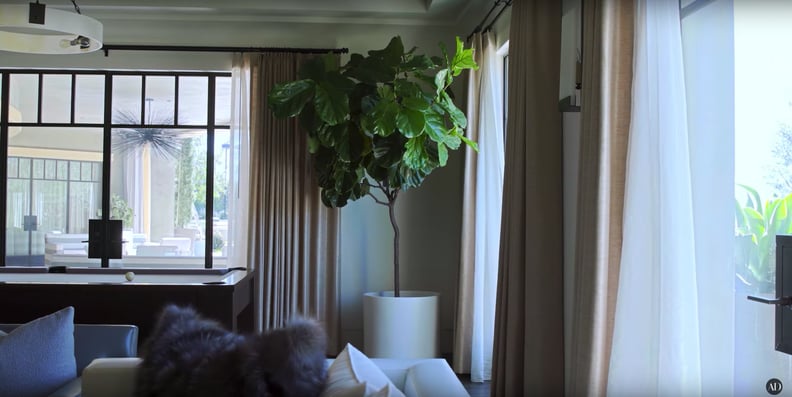 Kourtney brings a little bit of the outside in with plants, like this one in her living room.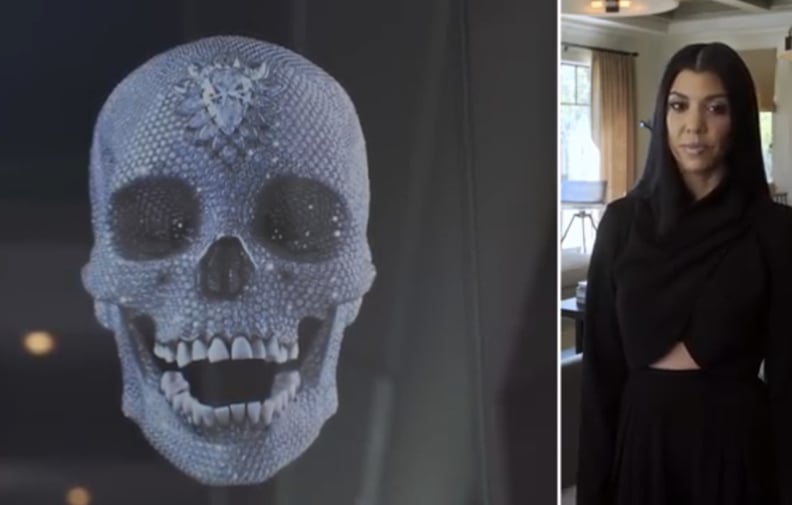 A Damien Hirst diamond skull, which was a gift from Kourtney's ex Scott Disick, sits in her living room.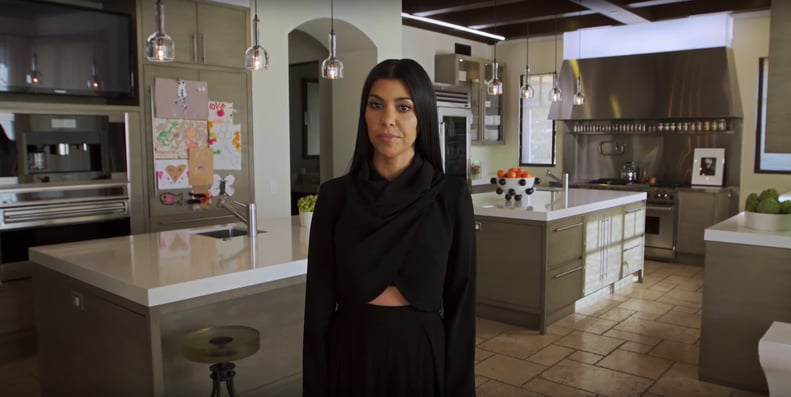 Kourtney's kitchen features furnishings like a Lucca Antiques kitchen table and some Jean Prouve chairs, modern counter tops and appliances, and simple lighting.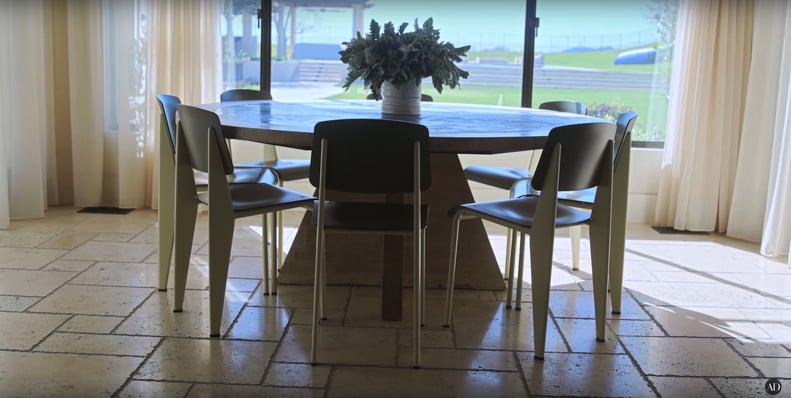 The large kitchen table can fit Kourtney's big family.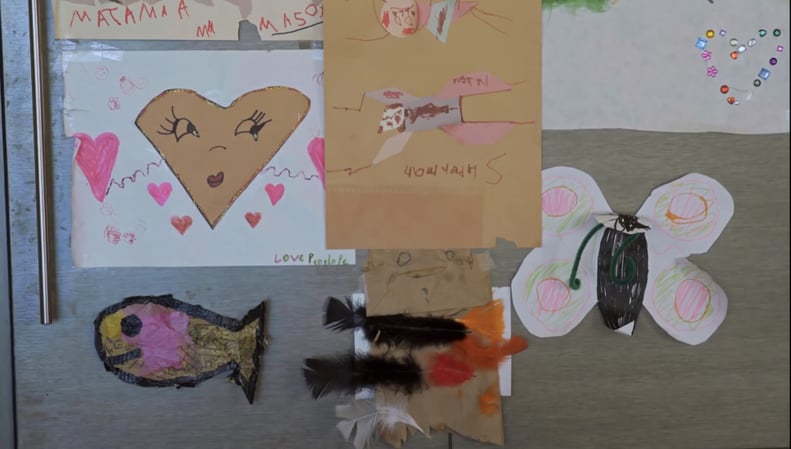 Fancy decor aside, Kourtney's kids add their own flare with lots of homemade art hung on the fridge.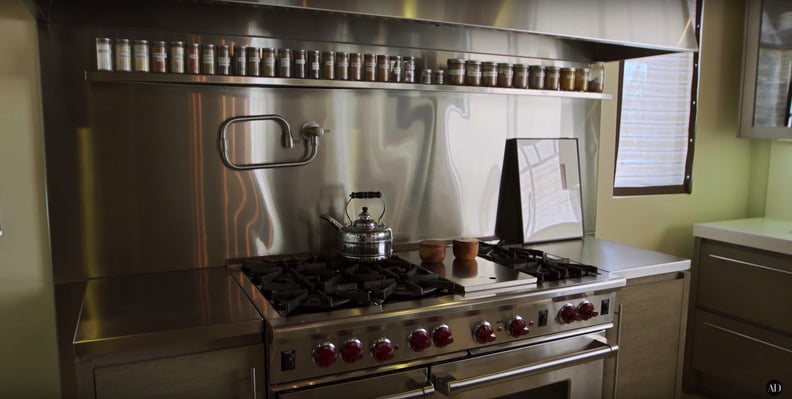 The kitchen features stainless steel appliances throughout (and check out that beautifully organized spice shelf!).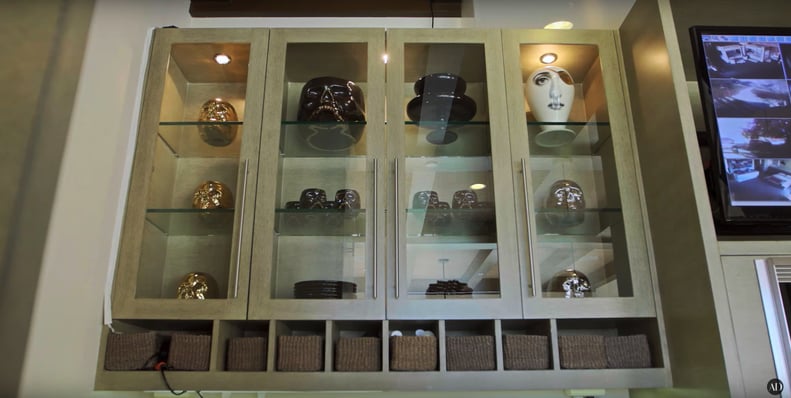 Some of her kitchen cabinets are more for decor than practicality, like this one featuring numerous sculptures.
Her bathroom is full of chic, modern finishings. It also keeps her wellness game strong, stocked with fresh red roses, some collagen mix, and an essential oil diffuser.
Hot mama! Kourtney gave us a little peek inside her bedroom, complete with a fireplace and massive TV, on Instagram.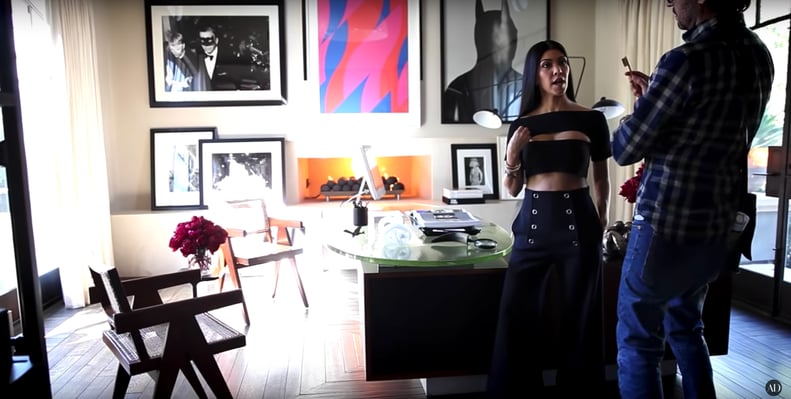 Kourtney's home office is full of fresh flowers and bright pops of color.
We would spend hours relaxing by this fire pit.
Kourtney's massive yard always looks freshly manicured.