As POPSUGAR editors, we independently select and write about stuff we love and think you'll like too. If you buy a product we have recommended, we may receive affiliate commission, which in turn supports our work.
You might know a friend (or perhaps it's you) who gets the itch to either vacuum first thing in the morning before half the neighborhood is awake or at 11:50 p.m. when everyone is getting ready for bed. While having a clean space helps with anxiety, it shouldn't come at the detriment of others. No matter how great your vacuum is, a good rule of thumb for gauging its loudness is to see if you can hold a conversation without screaming over it. If you can't hear yourself or the other person, then it's probably time to consider trading it in for something a little less noisy — like a quiet vacuum cleaner.
What to Look For When Shopping For a Quiet Vacuum
The best way to determine whether or not a vacuum is truly quiet is to compare the device's noise level to other models. Sound is measured in decibels (dB) and most vacuum models and brands will make note of the noise level omitted from each vacuum via this measurement. For context, according to the Center for Disease Control (CDC), the sound of a normal conversation will register at about 60 dB, while the sound of a motorcycle engine might clock in at 95 dB. With regard to noise level, most vacuum cleaners will fall somewhere in the range of 60 dB to 80 dB.
With all this in mind, we took the liberty of rounding up the quietest vacuums on the market based on their high-performance noise-level technology and customer reviews. From robotic cleaners to cordless models and even a few editor-approved vacuums, these vacs are sure to prevent any noisy headaches — and keep your home looking seriously clean. Best of all, they're available to shop at a number of a big-name retailers and come at a variety of different price points, so you're bound to find the best one for your budget and home.
— Additional reporting by Kyley Warren
01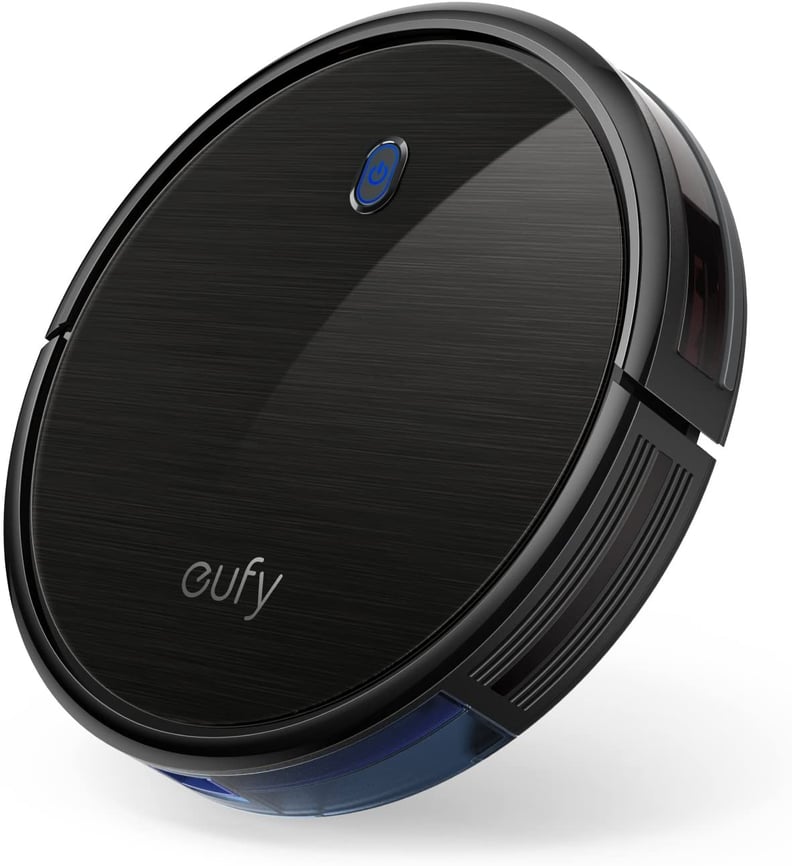 Best Robot Vacuum
Eufy BoostIQ RoboVac 11S ($230)
If you have a pet running around, this bestselling Amazon vacuum with a noise level of 55dB may be the vacuum for you. With over 65,000 reviews, it scores a 4.4-star rating among Amazon customers. One buyer said their dog was unbothered by the device, while others hailed it as being a surprisingly quiet model for all of its advanced capabilities. The smart vacuum boasts a more minimal motor that won't disturb you while you're working or spook your pets.
02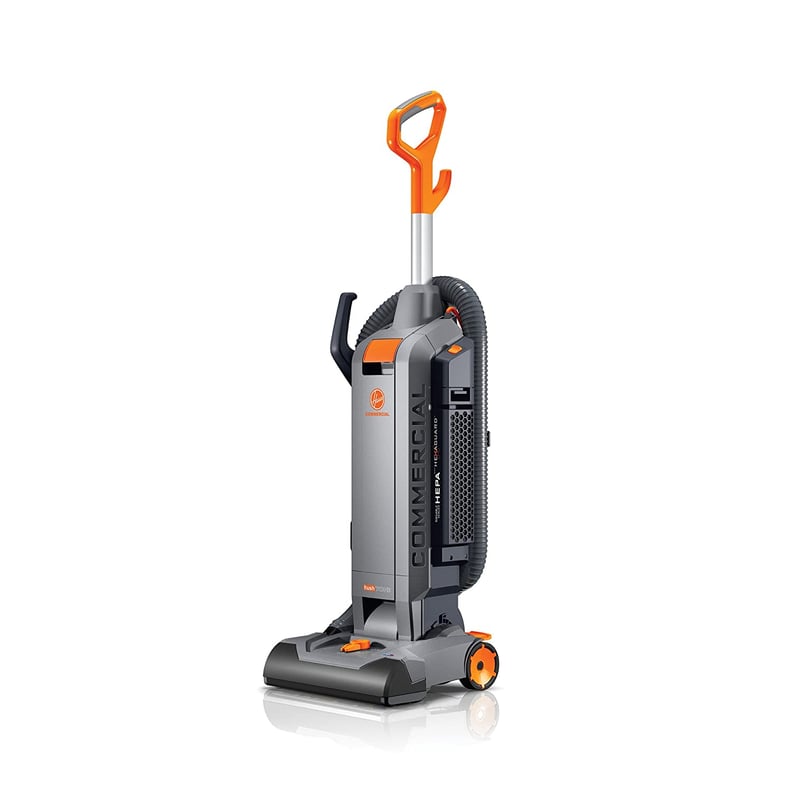 Best Commercial Vacuum
Hoover Commercial HushTone 13 ($326, originally $360)
This Hoover vacuum is one of the most premium vacuums on the market. Not only is it supremely quiet (with a documented noise level of 69dB), but it also has top-quality suction power that leaves no dust bunny or crumb behind! Customers gave this vacuum a 4.2-star rating when it came to noise level, with one person saying, "even on the boost setting, this vacuum is surprisingly quiet compared to other vacuums."
03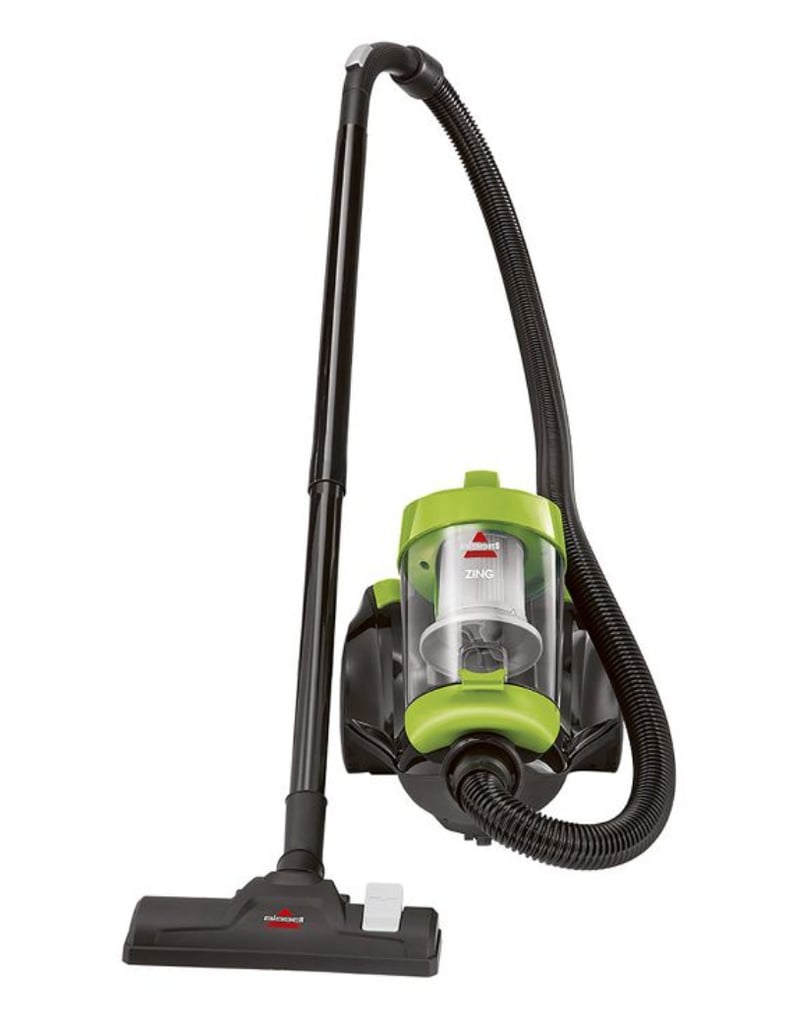 Best Canister Vacuum
Bissell Zing Bagless Canister Vacuum ($68, originally $80)
Falling on the less expensive side, this canister vacuum from Bissell is here to deep clean everything in relative silence. According to customer reviews, this lightweight vacuum is so quiet, your pets won't even notice that it's on. Thanks to its 15-foot retractable cord, you'll be able to clean those harder-to-reach places without breaking a sweat. This vacuum is also suitable for all types of floor surfaces like hardwood, tile, rugs, and even upholstery.
04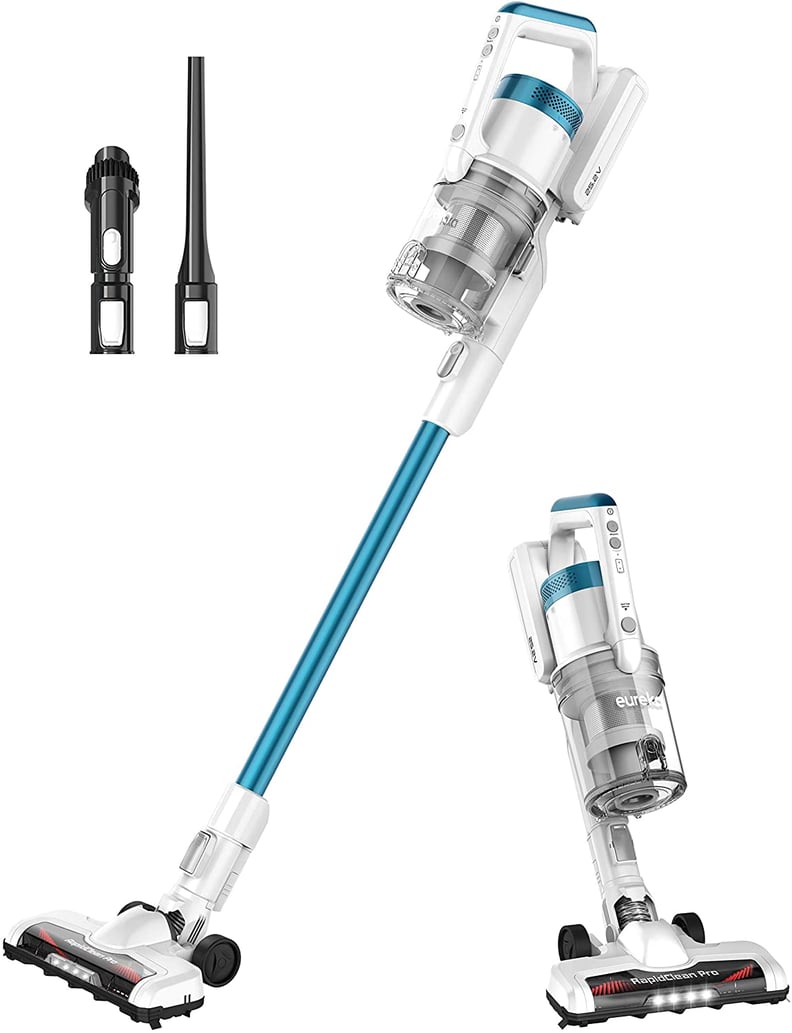 Best Cordless Vacuum
Eureka RapidClean Pro Lightweight Cordless Vacuum ($139, originally $155)
For those working with less storage space, this cordless vacuum from Eureka is your best bet. The top detaches for storage purposes and handheld cleaning. The vacuum's modern design allows it to suck everything in flush to the floor, meaning no area is off limits. Additionally, its Easy Rest Feature lets the vacuum securely rest on countertops and furniture. While the model is relatively louder than other stick vacuums, several customers noted that the device is still quiet enough to carry a conversation over.
05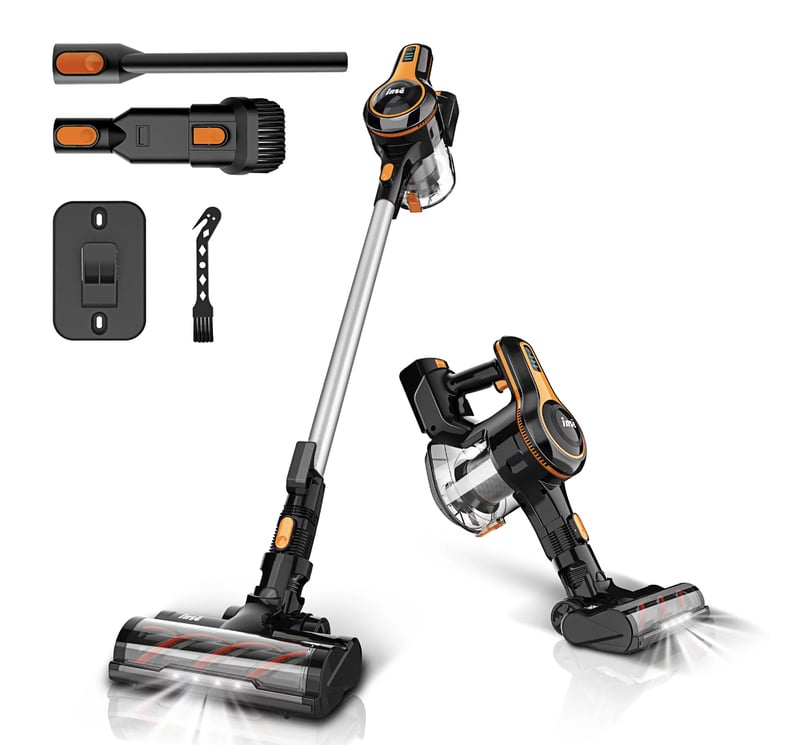 Best Stick Vacuum
Inse Cordless Vacuum Cleaner ($125, originally $880)
This Inse cordless vacuum physical proof that you can have a high-performance vacuum with digital motors that's still ultraquiet and functional enough to give your space a thorough cleaning. With a noise level of 65dB, many customers have praised how quiet this vacuum is despite its wide array of power-boosting settings; four to be specific.
06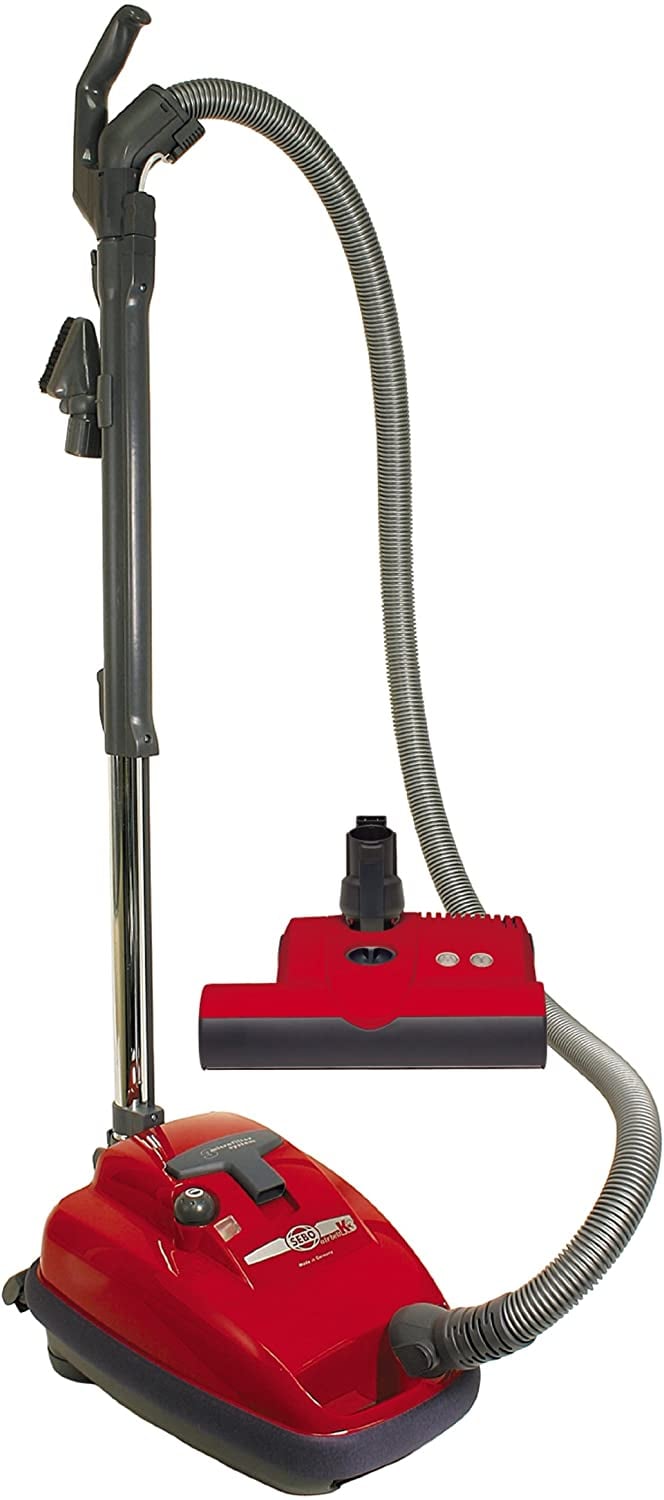 Best Airbelt Vacuum
Sebo Airbelt K3 Canister Vacuum ($849)
Although it's a bit pricey, there's a lot to love about this canister vacuum from Sebo. Complete with three different attachments for cleaning, this lightweight vacuum has rubber-coated wheels and bumper protection to prevent damaging both itself and your furniture. Several five-star ratings credited the vacuum for its "top of the line" quiet technology, which boasts a noise level of just 63dB.
07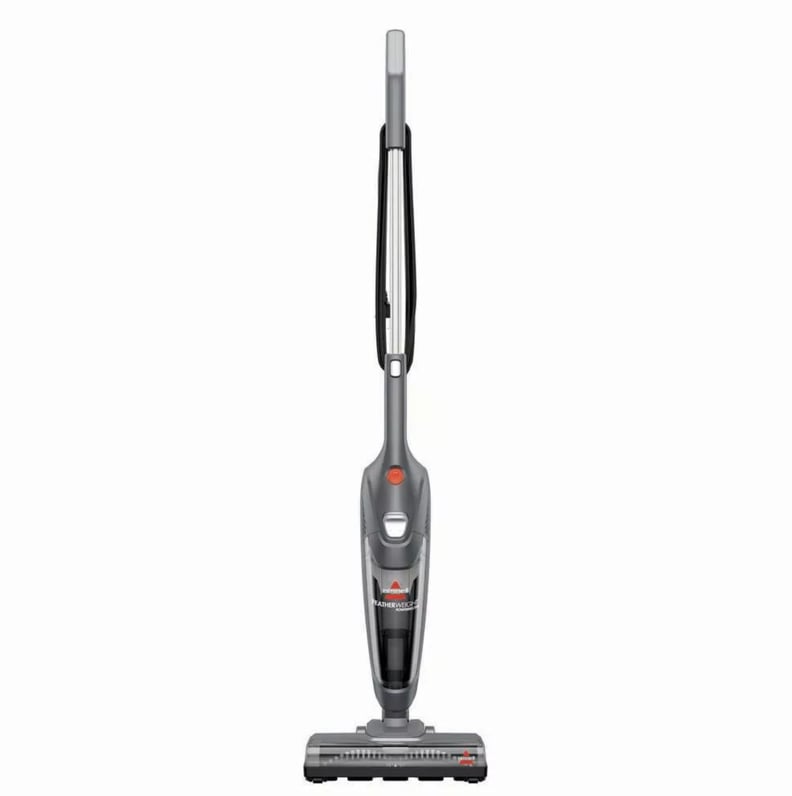 Best Powerbrush Vacuum
Bissell Featherweight Powerbrush Vacuum ($50)
This Bissell Featherweight vacuum truly does it all — and boasts a lightweight design that won't drag along floors or disturb any neighbors below you in an apartment complex. Not only is its noise level incredibly minimal, but it can also deep clean hard-to-reach corners of your home, like beneath cabinets, under beds, and more.
08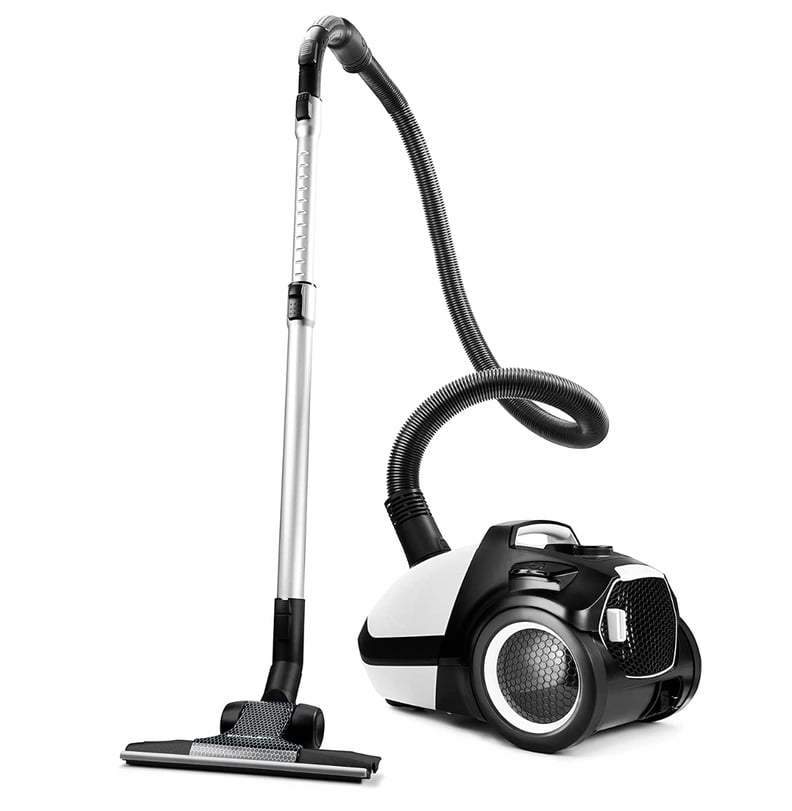 Best Compact Vacuum
Soniclean WhisperJet C2 Canister Vacuum Cleaner ($250)
This canister vacuum cleaner is a true winner in our books thanks to its exceptionally low noise volume (under 58dB). This vacuum in particular is slimmer than other vacuums, allowing it to comfortably clean tight corners and under furniture. The vacuum holds a positive 4.4-star rating from over 200 Amazon customers, and features a cool canister feature which makes it easy to empty your vacuum's dirt collection.
09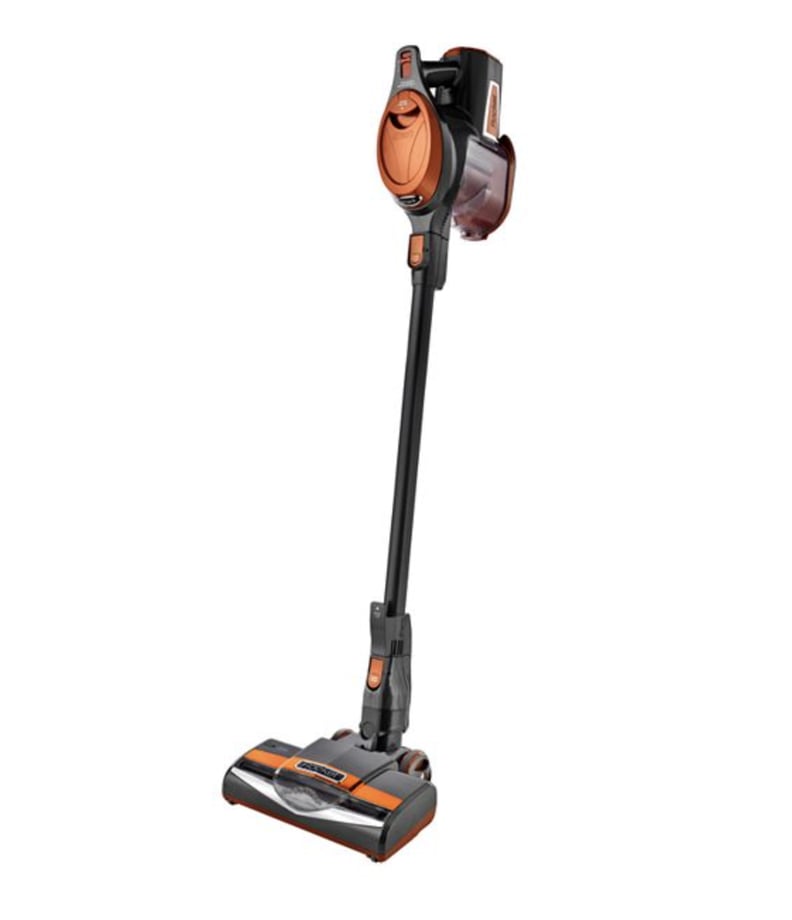 Best Lightweight Vacuum
Shark Rocket Ultra Lite Upright Vacuum ($170, originally $250)
This Shark vacuum might not be the most advanced model on the market, but that doesn't mean you should count it out. The stick vacuum is incredibly sleek and compact (on purpose) making it the perfect device for smaller apartments or home spaces where you might be limited on storage. In addition to its efficiency, several reviewers have noted that the model is surprisingly quiet and lowkey, despite its noise level of 80dB.