Quince European Linen Sheet Set Review
After Trying This Linen Sheet Set, I'm Never Going Back to Cotton
As POPSUGAR editors, we independently select and write about stuff we love and think you'll like too. If you buy a product we have recommended, we may receive affiliate commission, which in turn supports our work.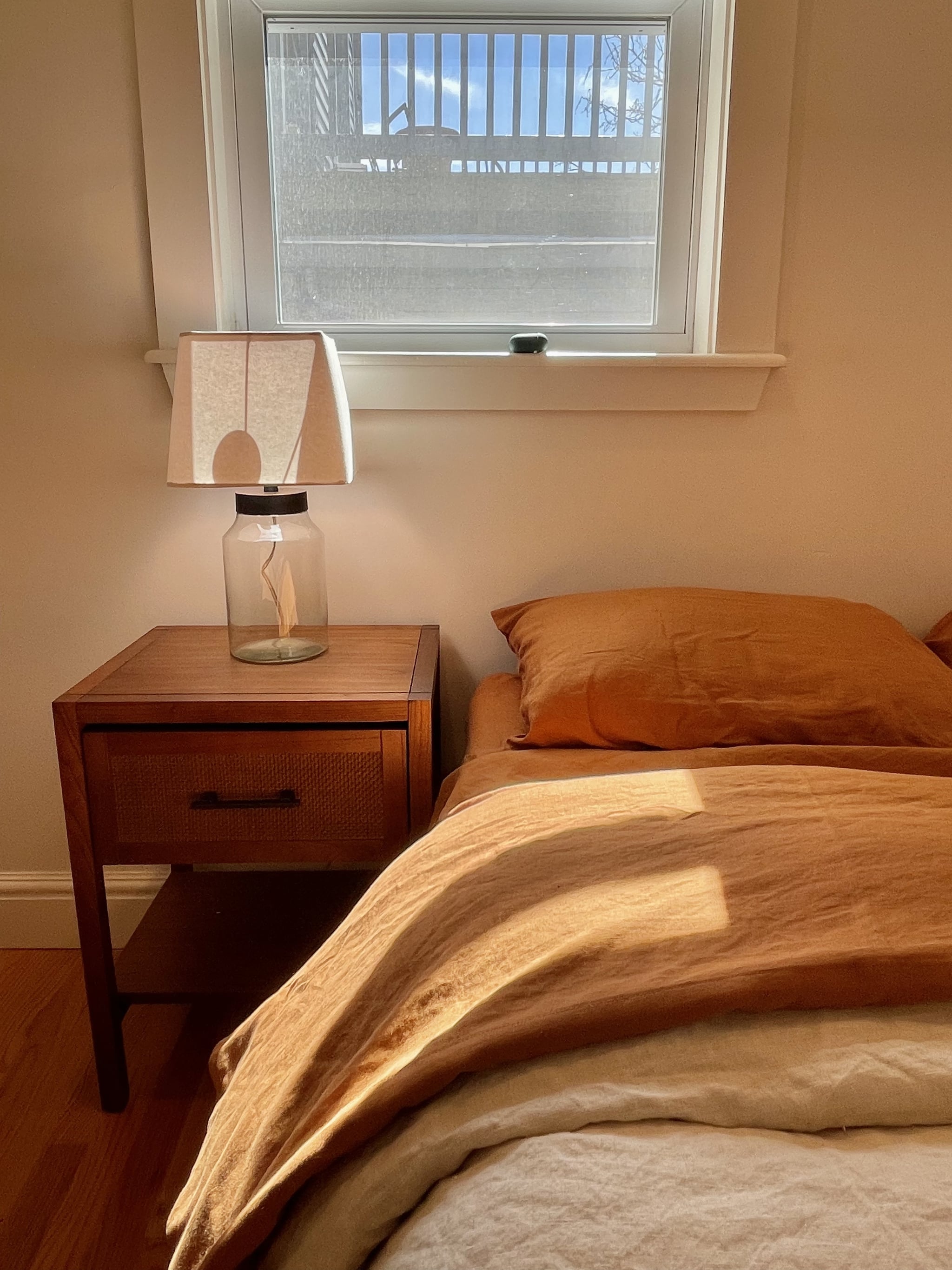 A splurge is sometimes necessary, and while I don't love doing it, I will say I've found expensive bedding to be worth it. I know this because I recently purchased a linen duvet cover for my bed, and with every wash, it's become more comfortable and cozy to sleep in. Truth be told, I have a mild obsession with linen. Its luxurious look makes me feel upscale and fancy, and I love how it subtly adds texture to your space. Linen anything and I'm on board — furniture, blankets, pillows — so when Quince offered me a test run of its European Linen Sheet Set ($160, originally $259), I thought, "Yes, please."
Why I Like Quince's European Sheet Set
The set arrived at my door a week after I ordered it, and after ripping open its package like an untamed animal, I could tell it was quality. The set comes with a flat sheet, a fitted sheet, and two pillowcases, and the sheets look exactly as pictured. I ordered the Terracotta color in a queen size, and its fitted sheet slipped over my 10-inch mattress seamlessly. (According to Quince's website, this sheet can fit mattresses up to 16 inches deep). I quickly smoothed its fitted and top sheets out over my bed to make it look as fancy as possible. The sheets were heavy but breathable, and I found — like my comforter — that they get softer with each wash. I slept great that night, and the night after, and the one after that. I never got too hot or too cold, and friends that would swing by would compliment me on how perfectly the sheets' color matched my room.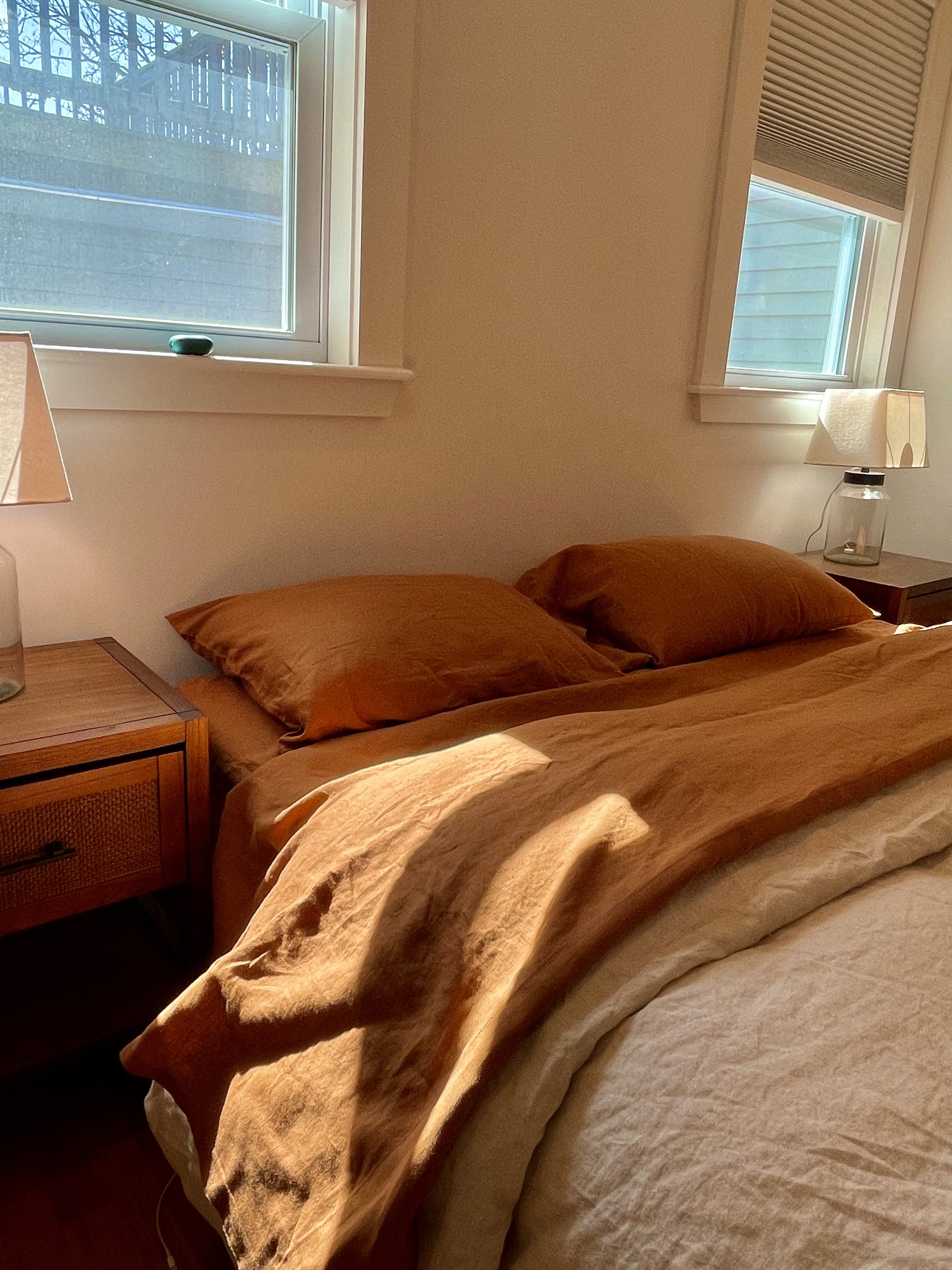 The Cons of Quince's European Sheet Set
It's not a huge con, but it's important to note that the fitted sheet can fit on the larger side if you don't have a 16-inch mattress. I'm assuming that's the case, anyway, since my mattress is only 10 inches and there's plenty of give. I'm personally not bothered by it, but it can be a bit confusing if you're making the bed and you see all its extra material. Another detail is that linen can sometimes look a little wrinkly (unless ironed, but who has time for that?). If you're not prepared for a few wrinkles that may need smoothing, linen might not be the best bedding option for you.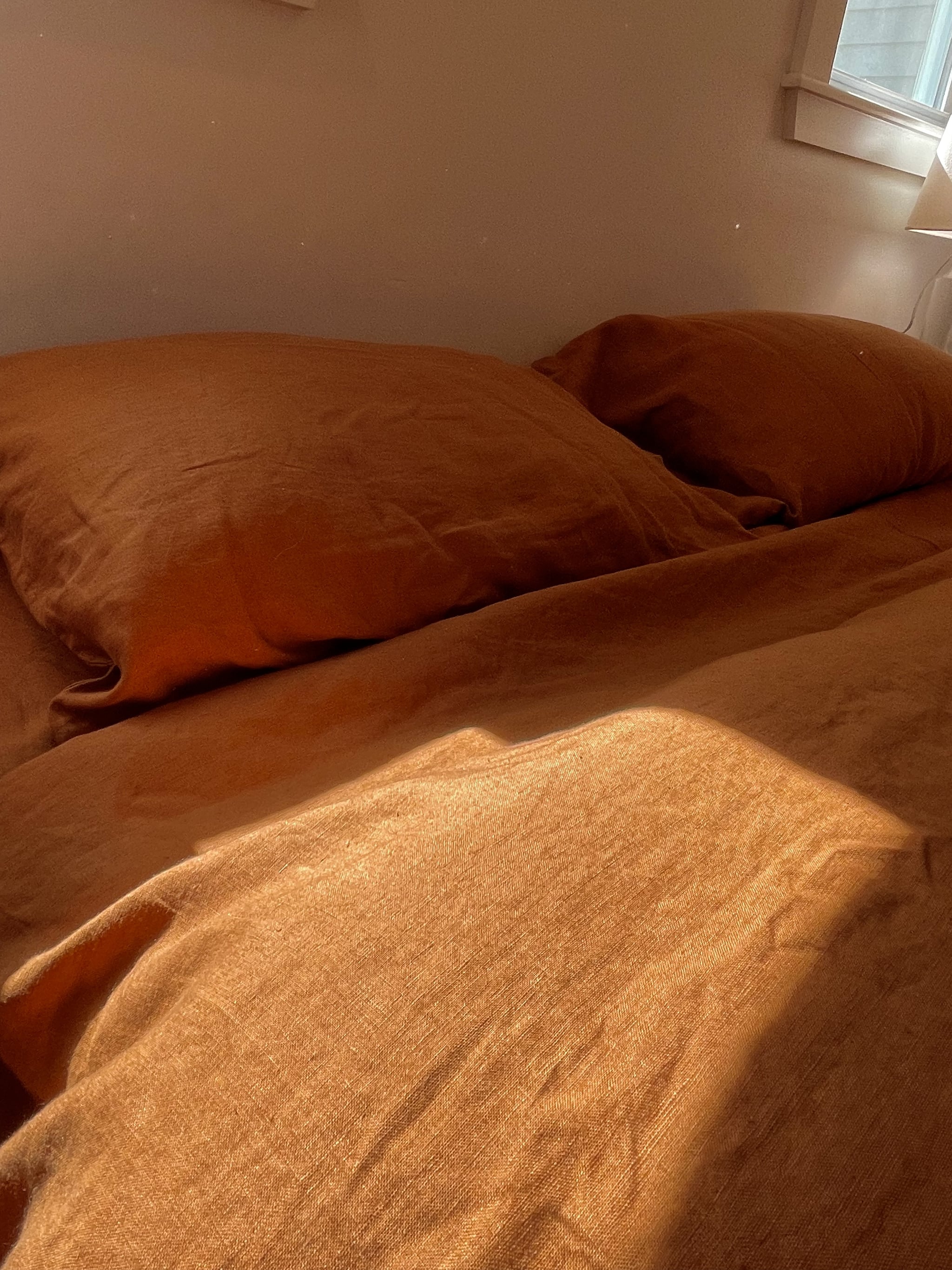 Would I Recommend Quince's European Sheet Set?
If you're looking to splurge on quality bedding, I would recommend Quince. Its prices are comparable to other linen sheet sets, and Quinces grow more comfortable over time. This set is available in eight colors, and based on my experience (mind you, I've only had mine for a month), the sheets have stayed as bright in color as they were when they first arrived.
Rating:
Image Source: POPSUGAR Photography / Haley Lyndes