Piglet in Bed Linen Duvet Cover Review
I Have Zero Regrets After Splurging on This Linen Duvet Cover
As POPSUGAR editors, we independently select and write about stuff we love and think you'll like too. If you buy a product we have recommended, we may receive affiliate commission, which in turn supports our work.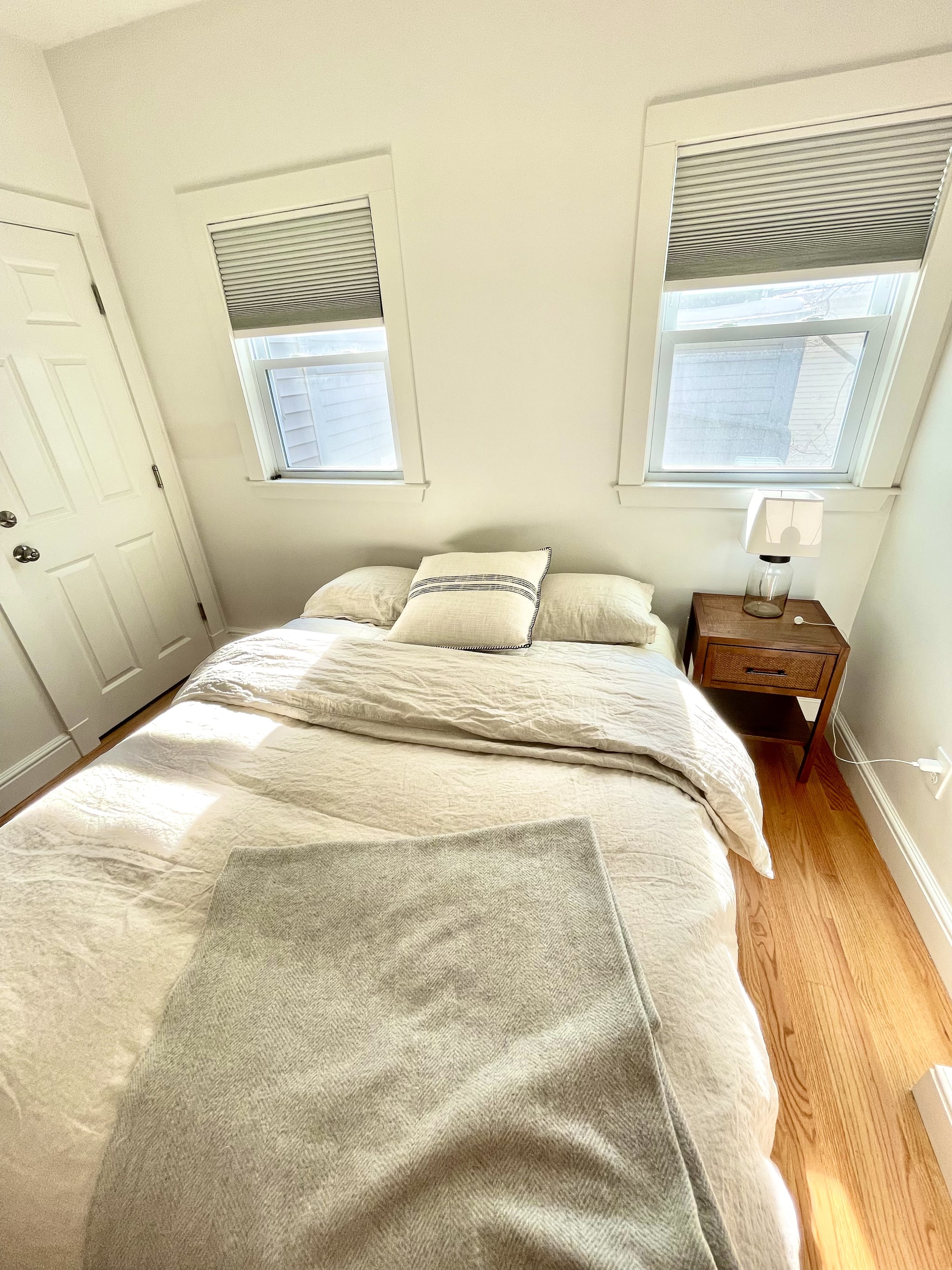 In your 20s, you move — a lot. In the past six years of my twenties, I've moved at least 10 times, and because of that, I haven't really accumulated "nice" items. I'm generally OK with bottom-of-the-barrel furniture and home furnishings, and for my bedroom, that's always meant a down comforter without a duvet. I know that's jarring to some of you, but for someone who doesn't know what destination is next, it's made do — until now.
I'm not sure what's changed, but this past year, I started wanting an apartment that felt like a home — and that meant investing in items I loved, not just getting the cheapest option. After searching aimlessly for a quality duvet with great ratings, I came across this Piglet in Bed Oatmeal Linen Duvet Cover ($249) and purchased it in a queen size right away.
Why I Like Piglet in Bed's Oatmeal Linen Duvet Cover
First and foremost, the color. The first thing I noticed was the off-white oatmeal shade of the duvet, which was a safe choice for my current bedroom (and any future bedrooms I may have). After reading a handful of five-star reviews and noting Piglet in Bed's no-fuss 90-day return policy — which lets you return your order for free within 90 days of purchase — I was convinced. My duvet arrived within a week in a matching linen drawstring bag with the brand's logo on it (I now use it for traveling). I immediately put the duvet on my bed, fastening its wooden buttons around my down comforter.
I fell in love with the result. My bed looks and feels cozier. As could be expected, the duvet cover was wrinkled after I took it out of the box, but I put it on anyway. Luckily, Piglet in Bed prewashes their duvets so that they come soft and won't shrink — a major bonus. The duvet is made of 100-percent stonewashed linen and comes with two linen pillowcases to match.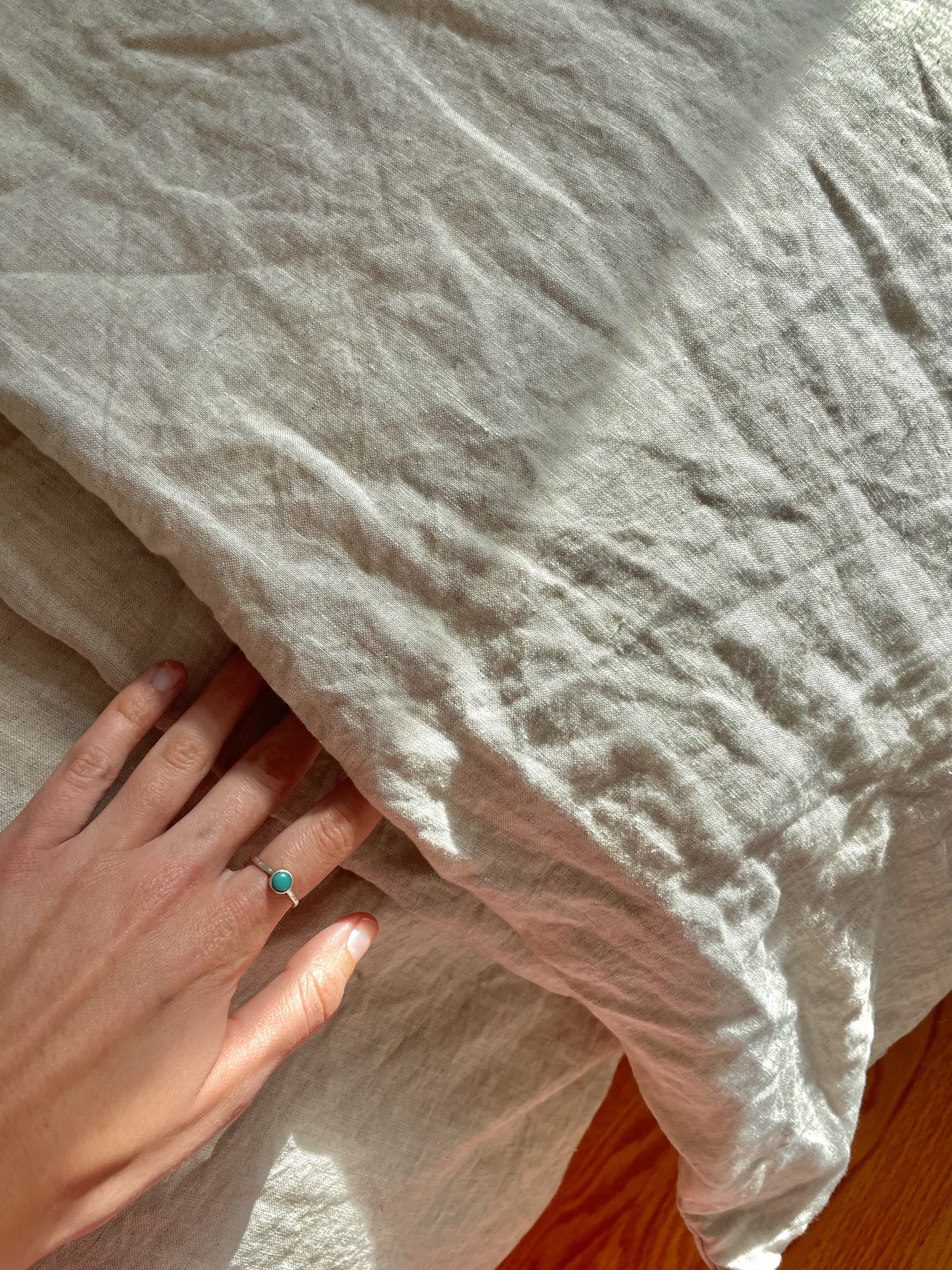 Why I Chose Piglet in Bed
Let's be real: there are about a million linen duvets on the market (even Target has its famous Casuluna brand), so why Piglet in Bed? Simply put, I trusted them. I knew I wanted a linen duvet, since it's sustainably sourced and great for both summer and winter. I also knew that linen is pricey — even Target's linen duvet covers go for a hefty $160. If I was going to spend that money, a direct-to-consumer brand seemed more trustworthy to me — and Piglet in Bed is a female-founded company, which I always like supporting. Founded by Jessica Hanley, the brand got its start making linen duvet covers and pillowcases; it's since expanded to loungewear, sleepwear, and homeware. I figured the duvets had to be good if that's how Piglet in Bed grew its brand.
Is the Piglet in Bed Oatmeal Linen Duvet Cover Worth It?
If you're looking for a high-quality, sustainably sourced product and don't mind the $249 investment, I absolutely recommend the Piglet in Bed linen duvet. I love mine and have already received tons of compliments on it.
Rating:
Image Source: POPSUGAR Photography / Haley Lyndes