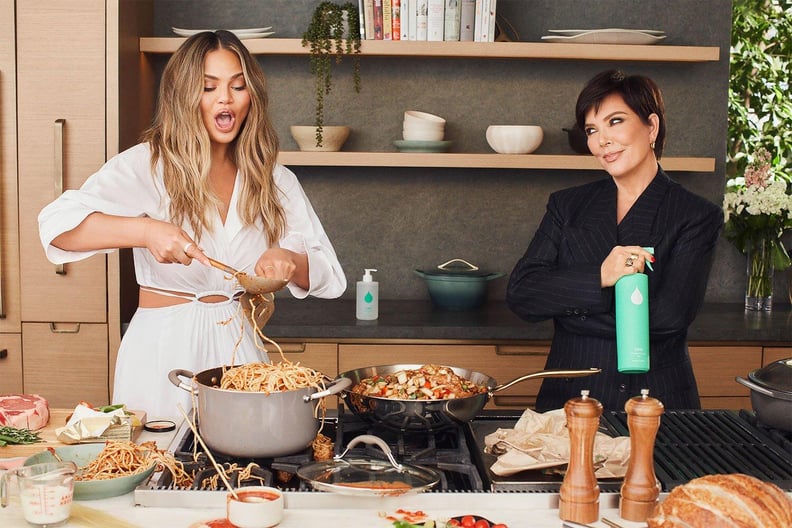 getsafely.com
As POPSUGAR editors, we independently select and write about stuff we love and think you'll like too. If you buy a product we have recommended, we may receive affiliate commission, which in turn supports our work.
As someone who washes their hands 10 times a day (probably more, if I'm being honest), Safely Hand Soap ($6) has rescued my hands from their moistureless, leathery fate. It's no wonder Safely cofounders Kris Jenner and Chrissy Teigen joked about calling the product "hand jobs" in their launch video. By washing away all impurities — not moisture — it most certainly does the job for my hands, which have been tortured enough by my overuse of dish soap. And Safely Hand Soap, part of the Safely Clean Hands Kit ($25), is just one of the brand's many plant-based, cruelty-free cleaning products. They're safe for the entire family, gentle enough to use daily, and powerful enough to clean the toughest messes.
While I don't have a big house full of kids or grandkids like Kris and Chrissy do, using plant-based cleaning products with pure ingredients is perfect for my (wannabe) minimalist lifestyle. When I first moved into my tiny NYC apartment, like the clean freak I am, I made cabinet space for all kinds of cleaning products for the kitchen and bathroom. But that was before I discovered Safely Universal Cleaner ($6). Not only does the Universal Cleaner replace all those other cleaning products, but it's reusable and refillable, too. The fact that it's that affordable makes it worth having under my sink, but more importantly, it's incredibly effective. You would think you'd need at least ammonia or bleach to disinfect the surfaces in your home, but Safely products have none — zero harsh chemicals, parabens, or even animal byproducts — and I swear they work way better because of it. Peep the ingredients list, and you'll see that instead of chemical surfactants, the Universal Cleaner uses natural, antimicrobial surfactants like mineral salt and corn-derived alcohol. It leaves your countertops — even steel, marble, hardwood, and porcelain — with a beautiful, streak-free shine, and there's no lingering heavy chemical smell. Actually, I don't even think it smells like a cleaning product at all. More like a fresh spring breeze carrying in the scent of lemongrass from a distant field (that's the citric acid and lemongrass leaf oil at work).
From the Universal Cleaner, I was hooked, and I knew that if Kris and Chrissy could make a surface cleaner smell that good, their laundry detergent had to smell like heaven. And it totally does — well, according to the website's description, it "smells like you air-dried your clothes in a field of tall wildflowers," but close enough. While the Safely Everyday Laundry Detergent ($14) doesn't actually have tall wildflowers in its formula, it does have coconut-oil-derived surfactants and plant-based enzymes to tackle stains while preserving whites and brights. It's also pH-balanced, so your clothes will be super soft and nonirritating on skin. When I saw the Everyday Laundry Detergent, my first thought was, "I wished it came in a bigger bottle," because it's only 32 ounces, and even though you can set up a monthly subscription, 32 ounces is roughly the size of a Hydro Flask. Much to my surprise and delight, however, this little bottle gets you a whole 40 loads of laundry. That's 15 more loads than the standard bottle of laundry detergent and probably just enough to wash Chrissy's two giant racks of silk robes. That's because it is highly concentrated and isn't diluted with wasteful fillers. Minimalism for the win.
It feels good knowing I'm cleaning with safe, plant-powered products, and even though I might not be doing so in a momager pantsuit à la Kris, at least I can rest easy knowing every surface in my home is spotless. Get those harsh chemicals out of your home, and keep reading to shop some of Safely's best products.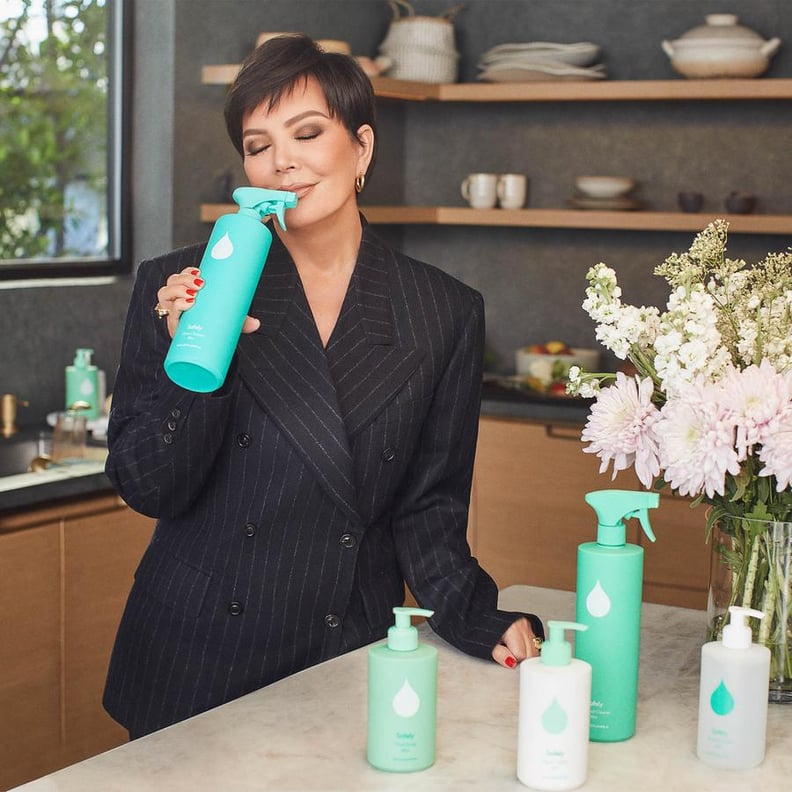 Safely Universal Cleaner
Gentle yet powerful, the Safely Universal Cleaner ($6) will leave all the surfaces in your home smelling fresh, free of harmful bacteria, and cleaner than ever.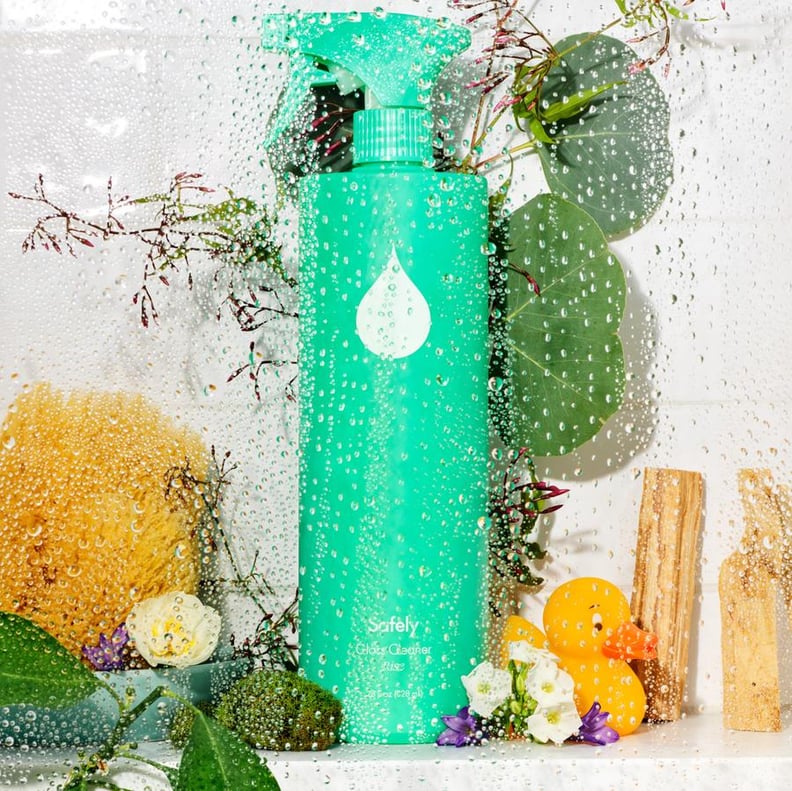 Safely Glass Cleaner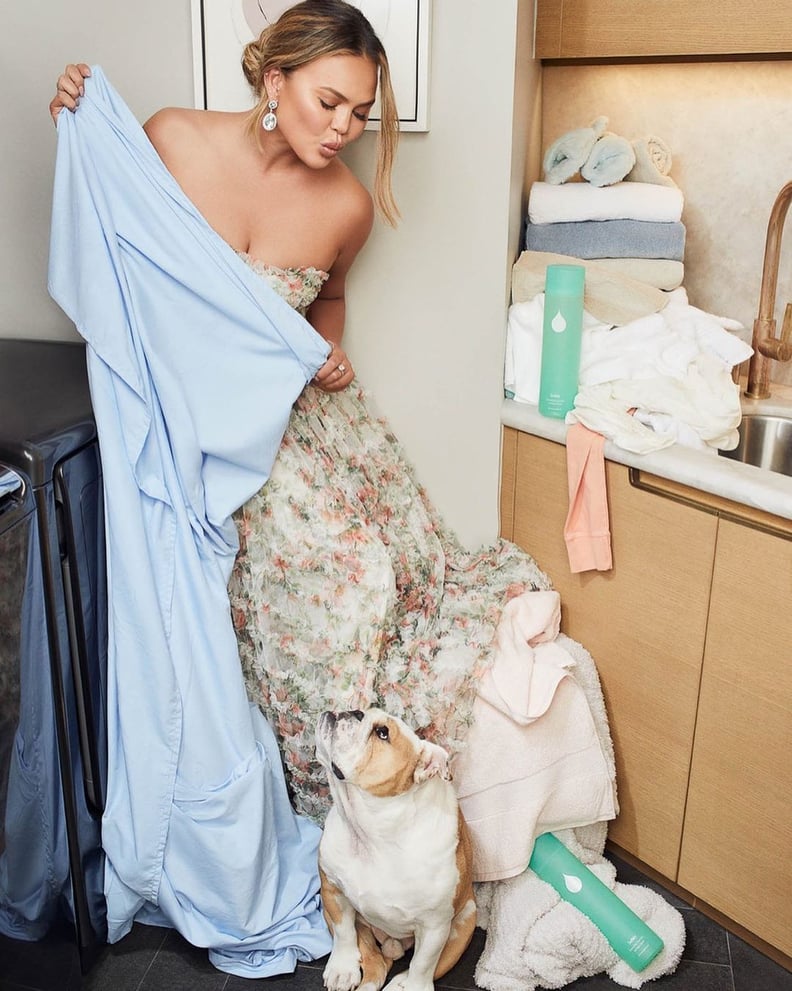 Safely Everyday Laundry Detergent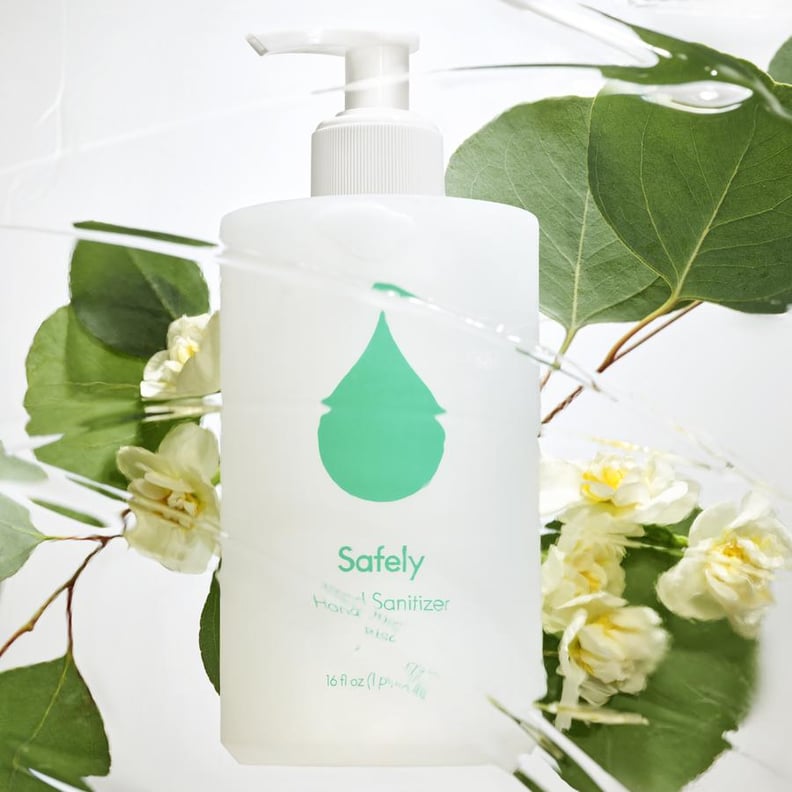 Safely Hand Sanitizer
Finally, a hand sanitizer that doesn't smell like straight-up alcohol! The Safely Hand Sanitizer ($9) kills 99.9 percent of bacteria, and its blend of plant-based conditioners leaves skin hydrated and soft.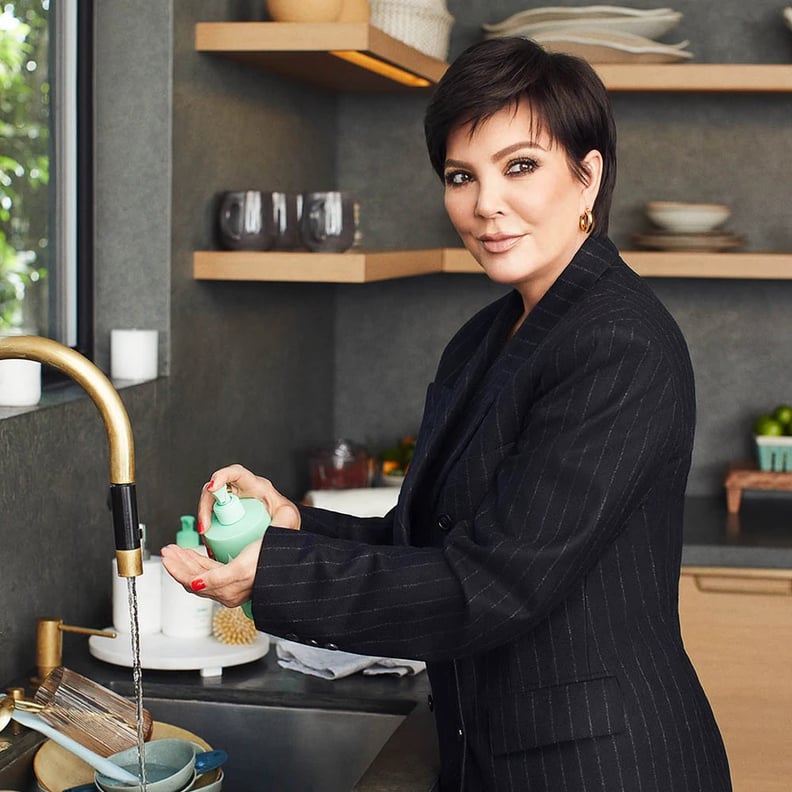 Safely Hand Soap
Specially formulated to clean your hands without drying them out, the Safely Hand Soap ($6) is a must for your kitchen and bathroom.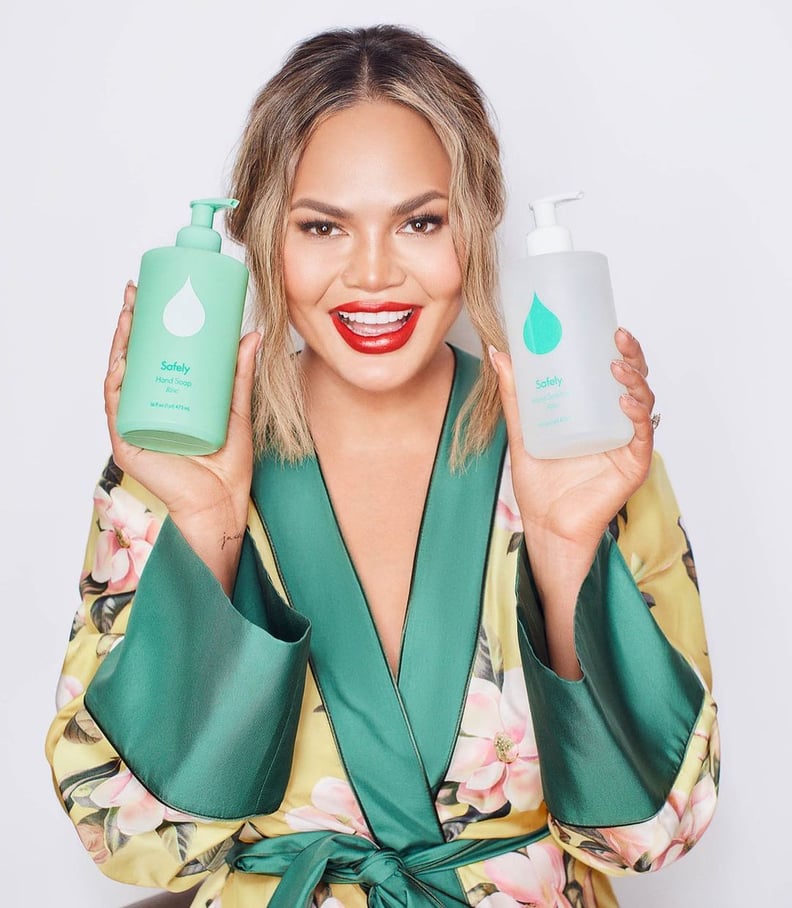 Safely Hand Cream
Rich in vitamin E and coconut oil, almond oil, and willow bark extract, the hyaluronic-acid-based formula of the Safely Hand Cream ($10) pairs perfectly with the Safely Hand Soap to naturally and effectively rejuvenate your dry skin.