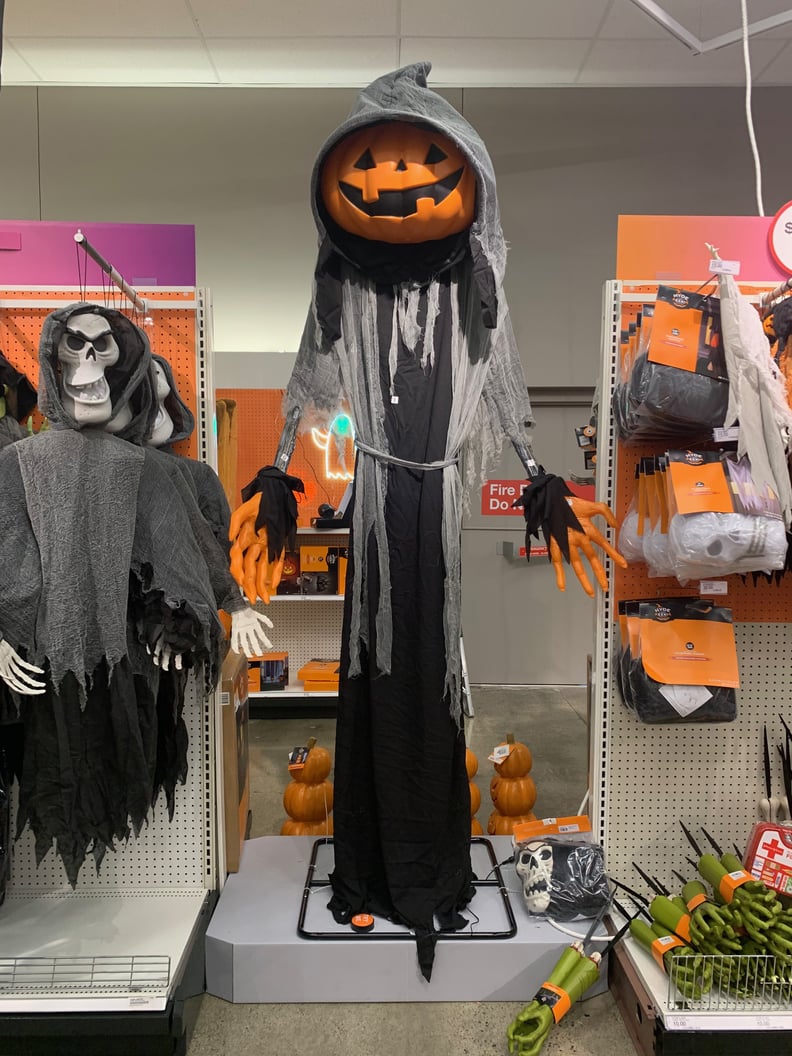 POPSUGAR Photography | Chanel Vargas
As POPSUGAR editors, we independently select and write about stuff we love and think you'll like too. If you buy a product we have recommended, we may receive affiliate commission, which in turn supports our work.
TikTok has uncovered an unlikely Halloween hero: Lewis, Target's 8-foot-tall talking animatronic. "I am not a jack-o'-lantern. My name is Lewis," the ghoul famously says before breaking into a bellowing laugh. A surprising charmer, the Lewis-o'-lantern has quickly become TikTok's unofficial mascot for the holiday, inspiring everything from animations and fan edits to theories about his romance with Home Depot's 12-foot skeleton animatronic.
"Live, laugh, Lewis," one TikTok user wrote. Another TikTok user added, "i love this funky little guy every time he pops up on my fyp." Synonymous with Santa Claus, the Easter Bunny, and the tooth fairy, Lewis has taken on a life of his own. The beloved ghoul has even inspired Halloween costumes and prompted TikTok users to speculate about his backstory. Who is Lewis, and how did he become this way? Does he have a family? Is his heart made of pumpkin seeds?
While Lewis won't divulge any details about his supernatural past, the animatronic does have a few other cheeky catchphrases. "Trick or treat, all you creepy crawlers," he says in one video. "Crooked smile and glowing eye, I see all your tricks from way up high," Lewis adds in another. Though, his final catchphrase — a Halloween pun — might be my favorite: "Hello, hello, hello. I'm so happy you could carve out some time to come out tonight."
Not since Tom Hanks's David S. Pumpkins made his "SNL" debut in 2016 have we seen so much enthusiasm for a Halloween personality. I'm even tempted to put in the work of carving multiple pumpkins this fall just so Lewis can have an army of mini Lewises (Lewi?) to keep him company as he greets unsuspecting trick-or-treaters.
Though the fantastic ghoul is currently sold out, Lewis is still available in stores. Ahead, see Lewis-o'-lantern from all angles.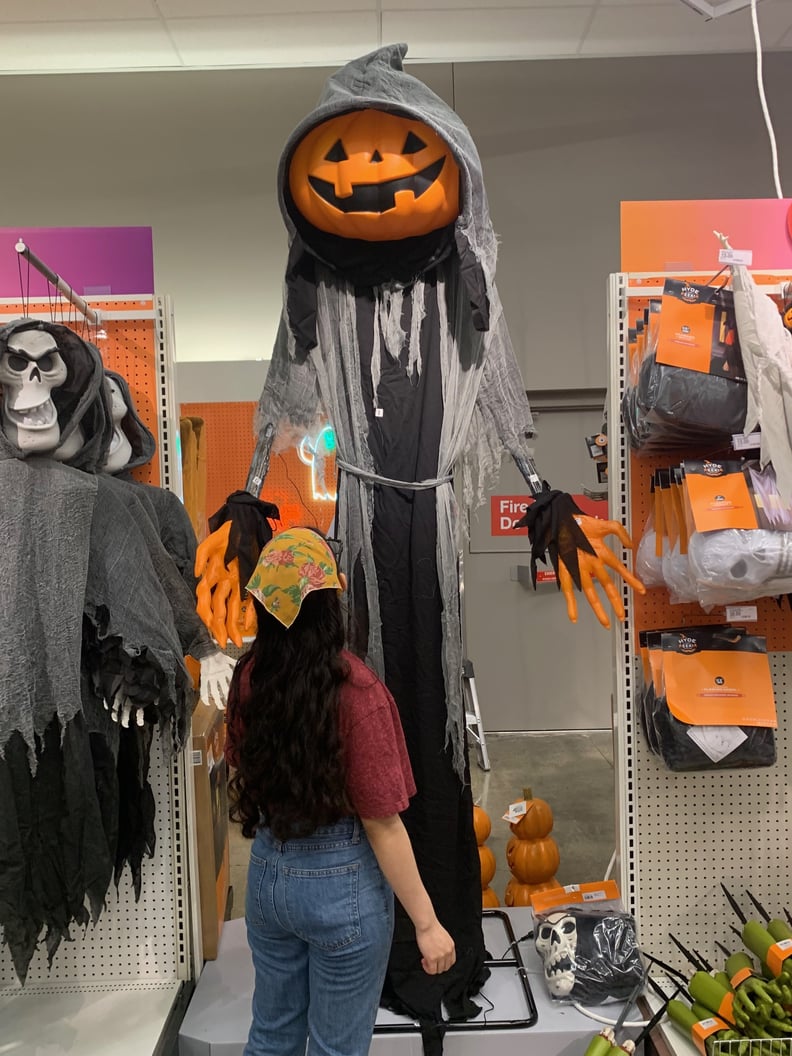 Target's "Lewis" Jack-O'-Lantern Ghoul