How to Throw a Breathtaking Vintage Americana Wedding
01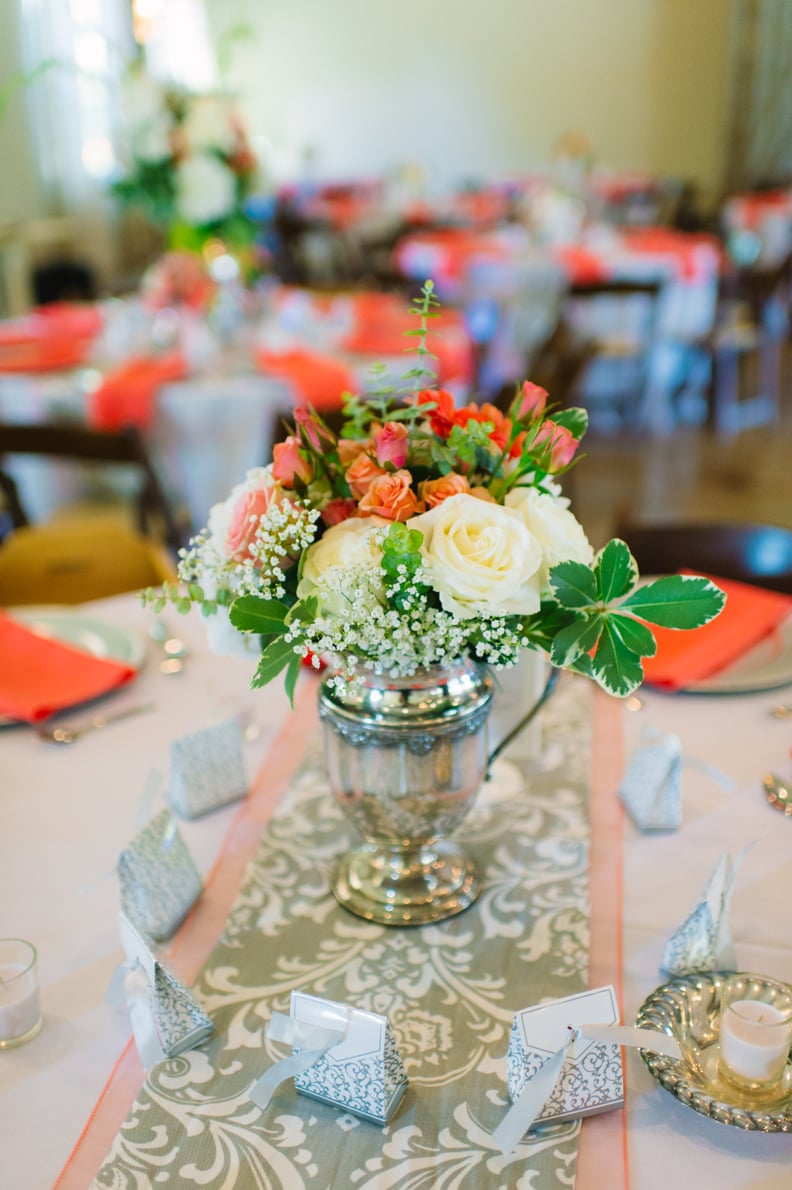 Mismatched Vintage Silver Centerpieces
Nothing channels Joanna Gaines's style quite like vintage sterling silver decor touches. Head to an antique mart or search on eBay to find reasonably priced sterling silver vessels you can fill with flowers and place on your dining tables.
02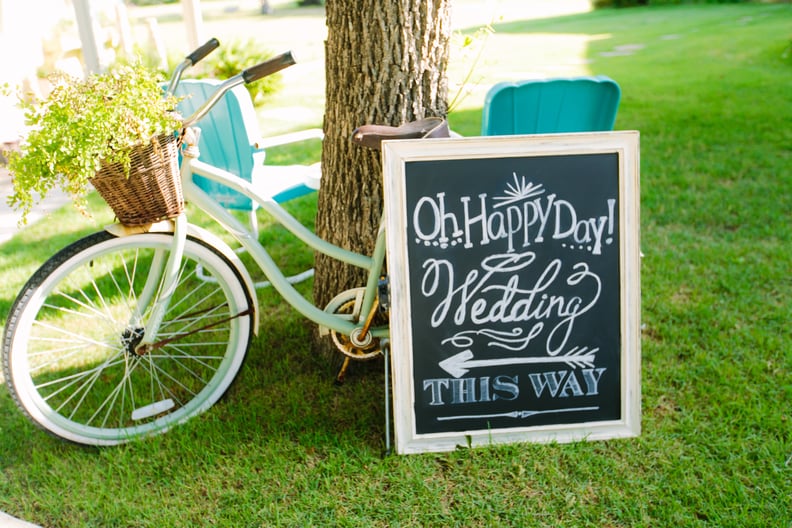 A Welcoming Chalkboard Sign
It doesn't get any better than a chalkboard sign; it's darling to look at and affordable to make. Recruit a friend with perfect penmanship and customize one for your big day. For an extra dose of nostalgia, place a charming old-fashioned bike behind it!

03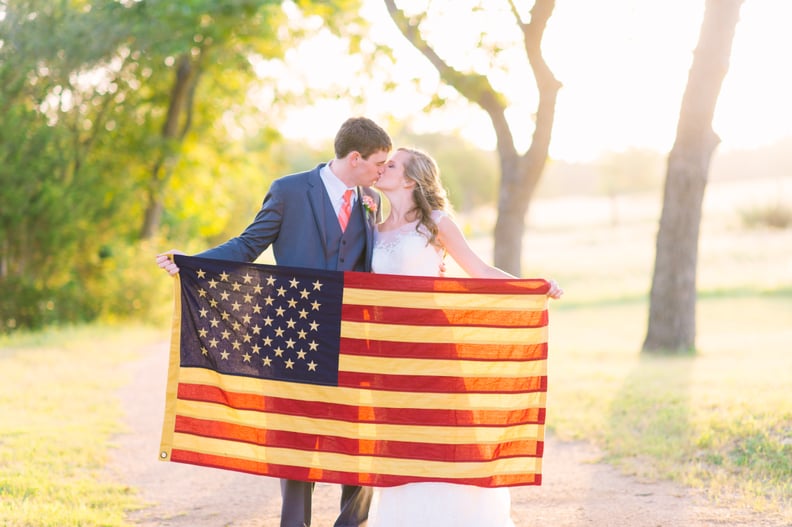 An Antique American Flag
Drape it across a table, hang it from the wall, or just pose with it. An antique flag is a fitting piece of nostalgia for a vintage Americana wedding.
04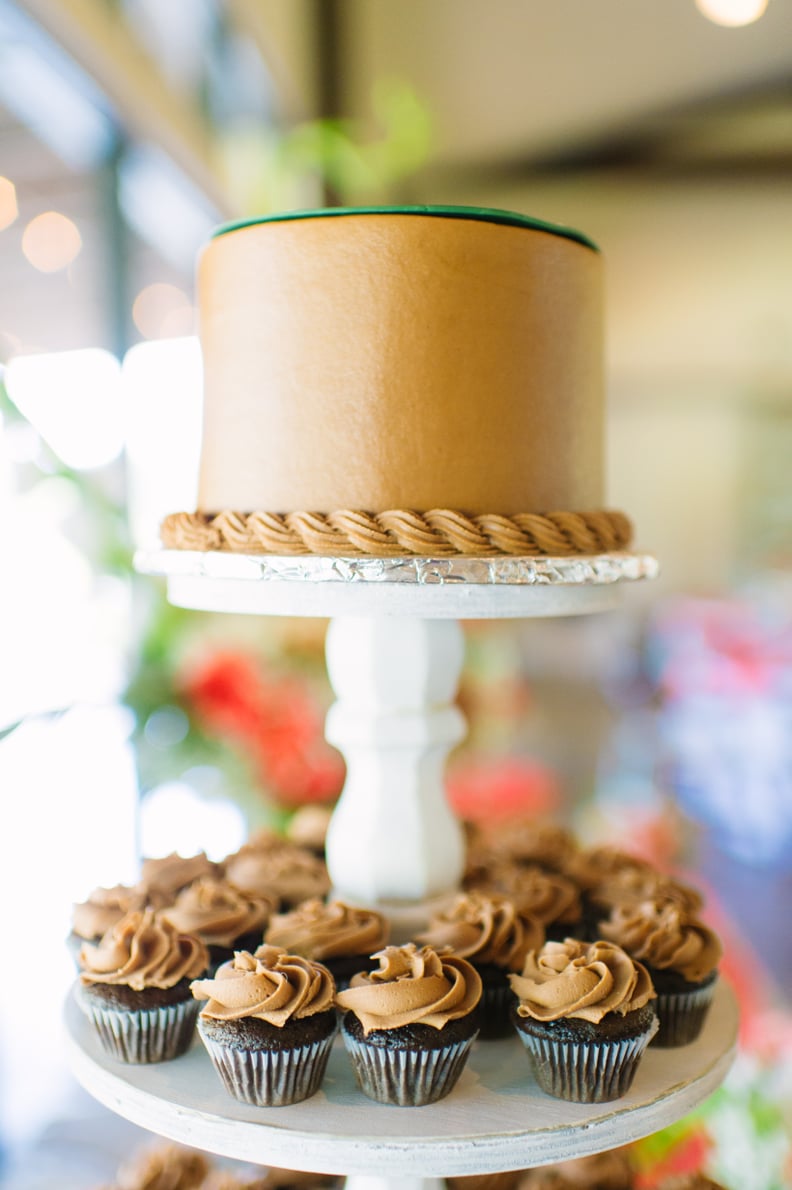 A Shabby-Chic Wooden Cake Stand
A wooden cake stand is not only perfect for your big day, but it will also look wonderful afterwards when placed in your Fixer Upper-inspired newlywed home!
05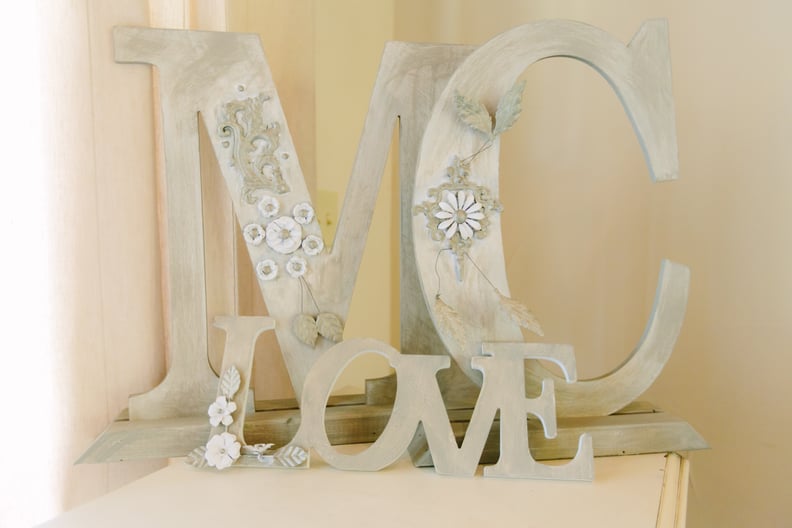 Hand-Crafted Letters
Oversize wooden letters allow you to decorate your space while simultaneously spelling out your feelings. Take it a step farther with some simple DIY upgrades, such as a coat of milk-wash paint and floral embellishments.
06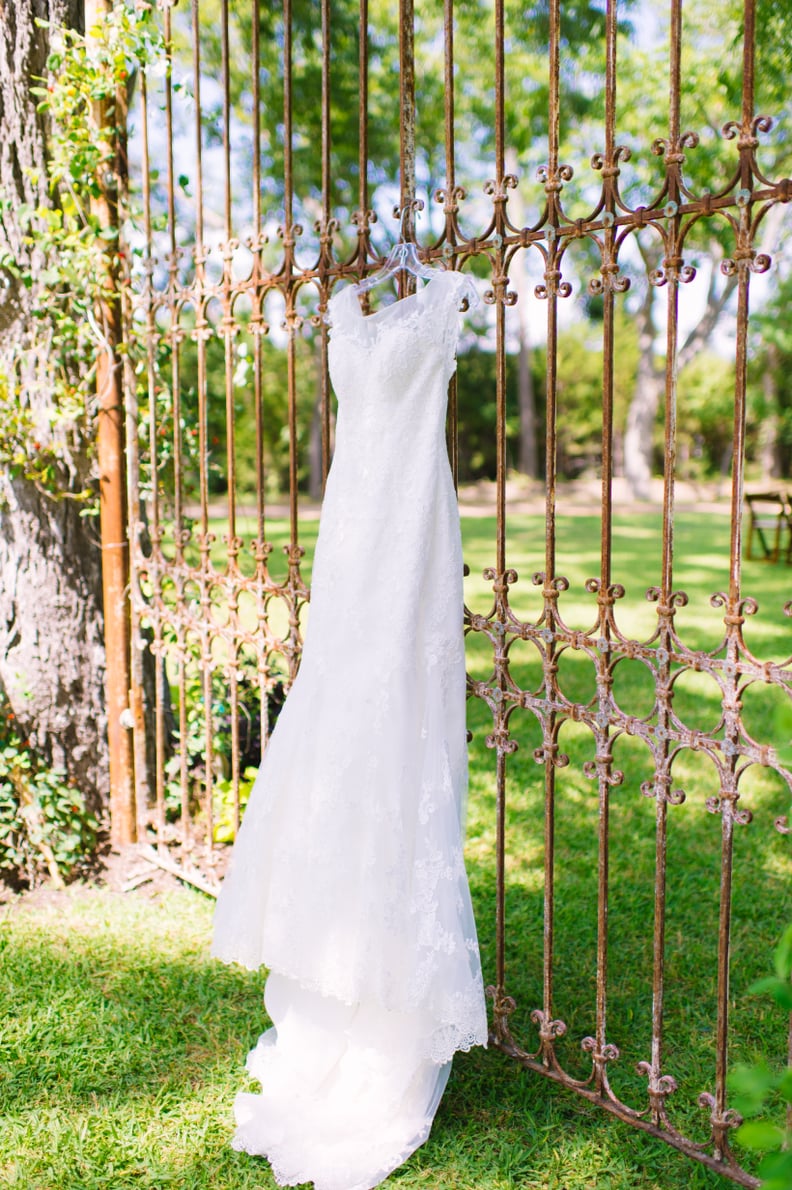 Wrought-Iron Fence
You might not be lucky enough to have a gorgeous wrought-iron fence already on the reception grounds, but you can still incorporate the ornate metalwork into your wedding by purchasing a garden gate and hanging it as wall decor or mounting it as a photo backdrop.
07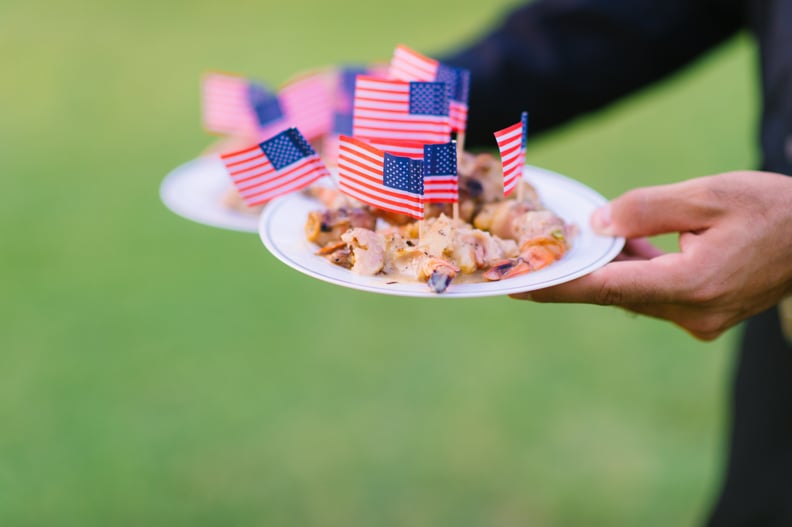 American Flag Garnishes
Get literal with the vintage Americana theme by dressing up your food with some patriotic flair. American flag toothpicks are an impactful yet affordable way to do so.
08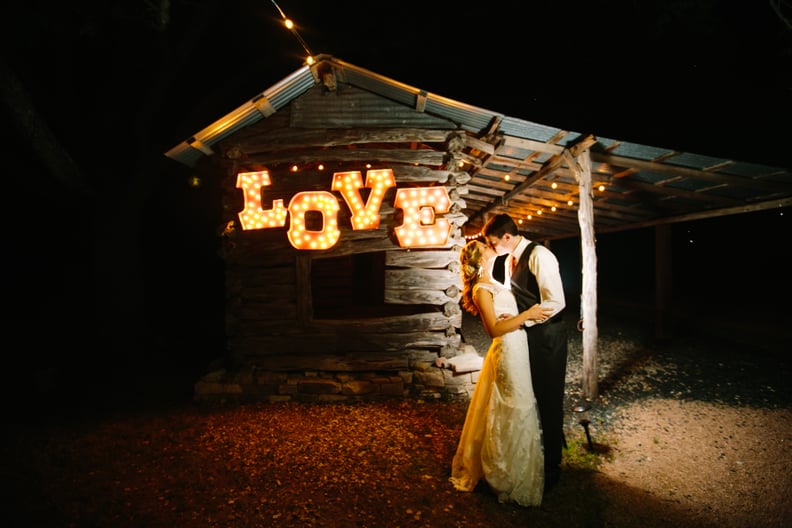 Romantic Marquee Sign
We're suckers for a good marquee light, and this one — hung from a log cabin on the wedding reception grounds — is perfection!