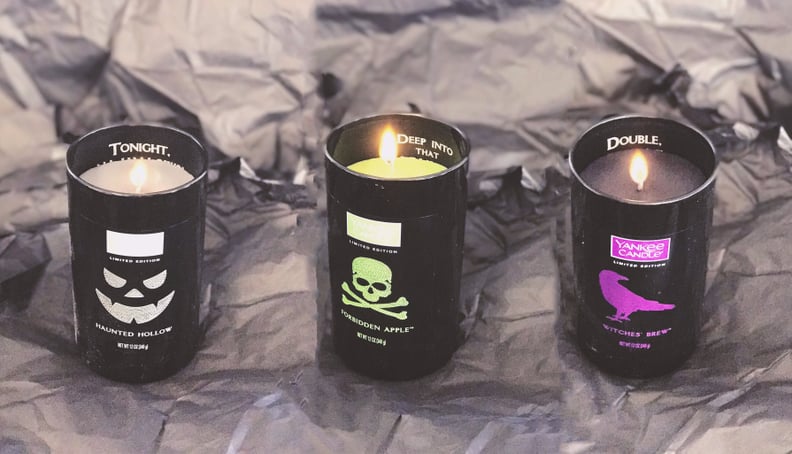 POPSUGAR Photography | Brinton Parker
POPSUGAR Photography | Brinton Parker
When we found out that Yankee Candle had a line of Halloween-specific scents hitting shelves for Fall, we cackled like witches here in the POPSUGAR office. You see, we love a good candle sniffathon, especially from a beloved brand like Yankee, and Halloween is by far our favorite holiday. So as soon as we could get our hands — err, noses? — on Yankee Candle's Halloween line, our editors jumped at the chance to lend their opinions on which scent reigns supreme.
If you can only pick up one of these fabulously spooky candles for Fall, read our authentic staff reviews to see which aroma is the unanimous favorite.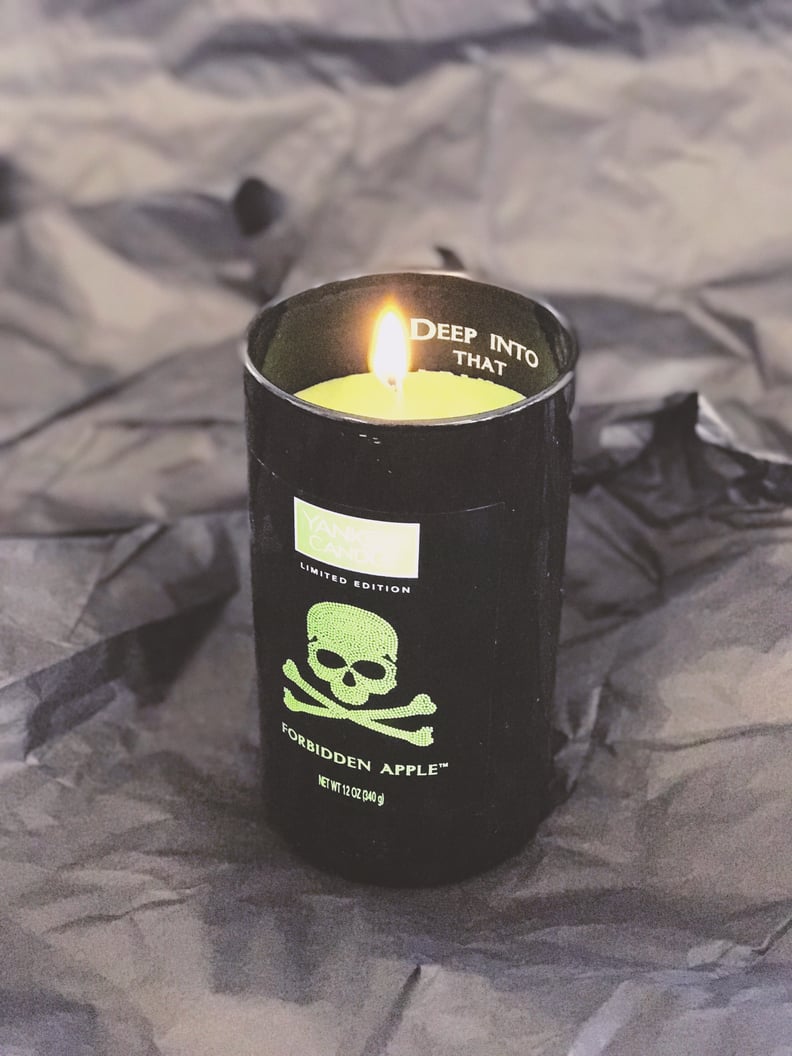 Forbidden Apple
Yankee Candle "Forbidden Apple" ($20) with notes of red delicious apple, bergamot, black oak, and vanilla noir.
We gave it: ★★☆☆
Editors said:
"VERY apple-y; I feel like it would smell better when lit."
"Not bad, but also not very Halloween to me."
"Like Herbal Essences."
"I like this! But agree it isn't particularly Halloweeny."
"Doesn't really remind me of Halloween. More like apple shampoo?"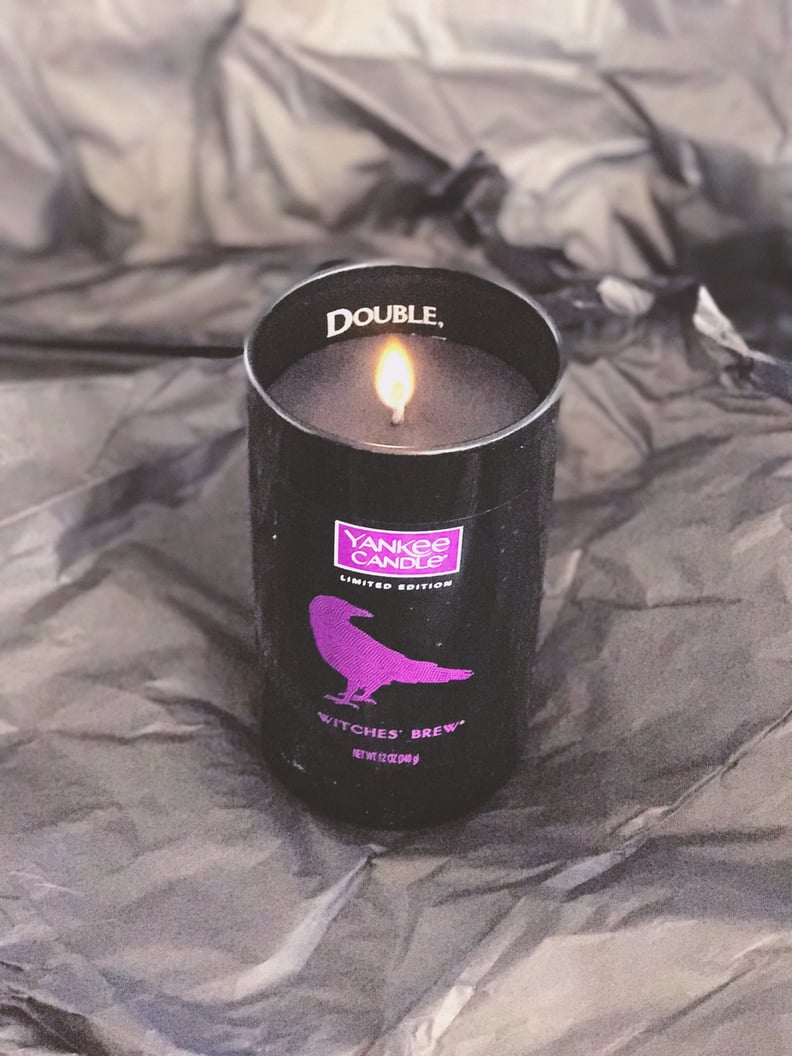 Witches' Brew
Yankee Candle "Witches' Brew" ($20) with notes of exotic patchouli.
We gave it: ★★★☆☆
Editors said:
"Clean, sweet, and elegant!"
"My fave! Smells like something you'd light before you're literally about to do a spell."
"Like this, but only for Halloween. Very haunted house."
"Oooh, spicy! Kind of reminds me of Michael's craft store during the holidays."
"I'm getting lots of clove; it's very Fall. Also looks like it's from Hocus Pocus?"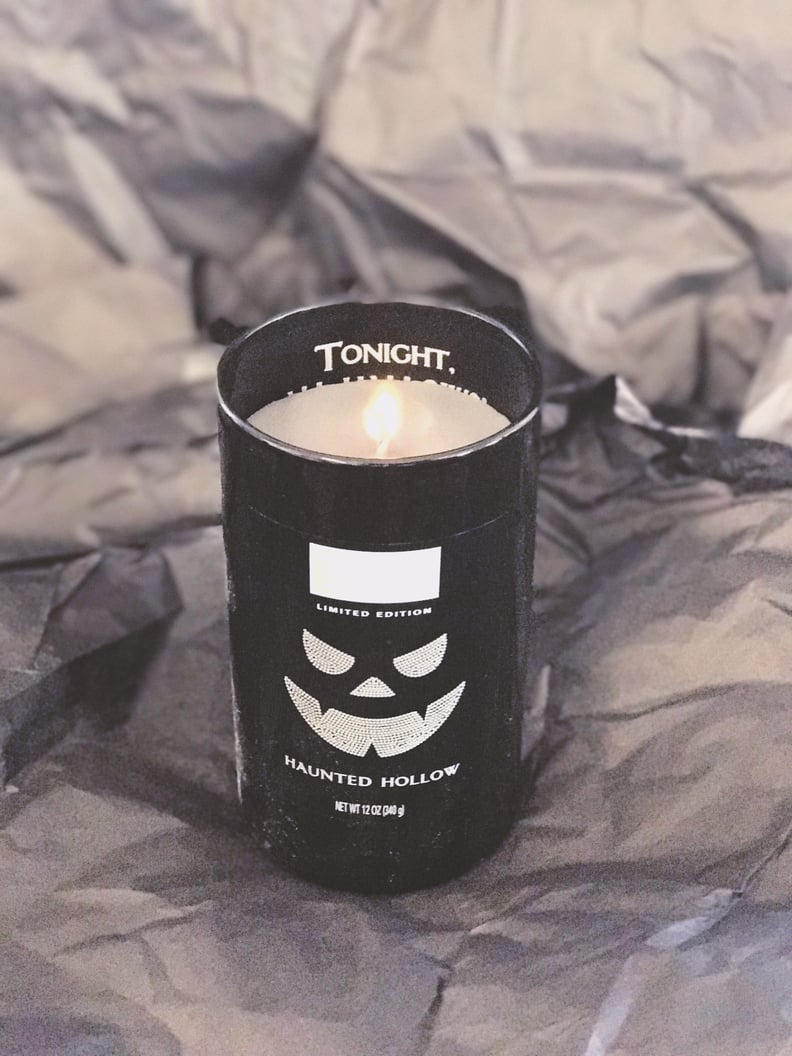 Haunted Hollow
Yankee Candle "Haunted Hollow" ($20) with notes of pine woods and sweet incense.
We gave it: ★★★☆
Editors said:
"Didn't think I would like it, but I do. Smells burnt, but in a good way."
"Smokey but not too sweet. Like a burnt marshmallow."
"For the seasonal aspect, I like that it smells like a fireplace, but I'm not sure if I'd actually burn this one."
"Smokey, warm, and subtly sweet — I dig. Can I also just say that I appreciate the packaging?"
"I prefer a straight-up firewood candle."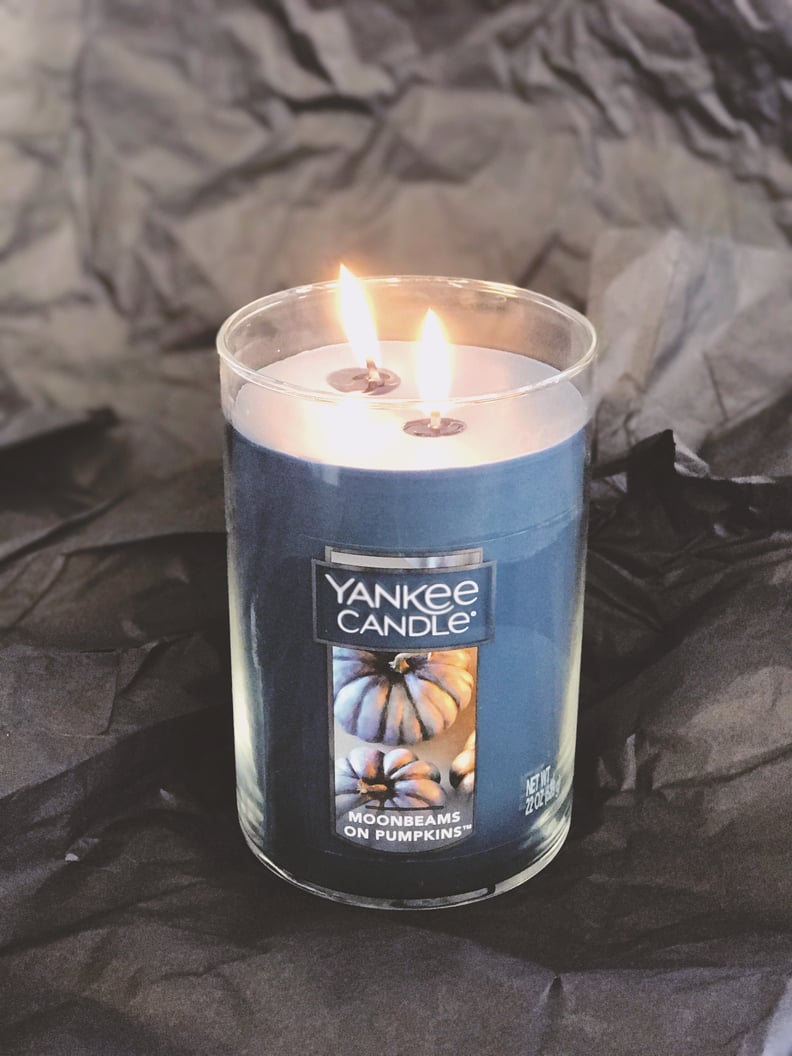 WINNER: Moonbeams on Pumpkins
Yankee Candle "Moonbeams on Pumpkins" ($28) with notes of warm vanilla, pumpkin spice, sweet orange, and nutmeg.
We gave it: ★★★★☆
Editors said:
"Most pumpkin scents are WAY too strong, but this is nice and light!"
"I didn't think I would like this based on the name, but I love how subtle the pumpkin is. Must be the moonbeams!"
"My literal reaction was 'OH HELL YEAH.' Time to go back to my desk and order this."
"I appreciate the creativity in coming up with a new twist on pumpkins!"
"I'm into this! It smells like a clean apartment, fresh laundry, and Fall."