Latinas have been breaking barriers and accomplishing goals for centuries. From the arts to activism to science, we are unstoppable. It's because of the women who came before us that we are able to dream bigger, push the limits of what we can do, and never take no for an answer.
These Latinas have been brave, courageous, and determined, and what better way to continue our own journeys than with a little inspiration from the OGs? Keep reading to rediscover the incredible Latinas who walked so that we could run.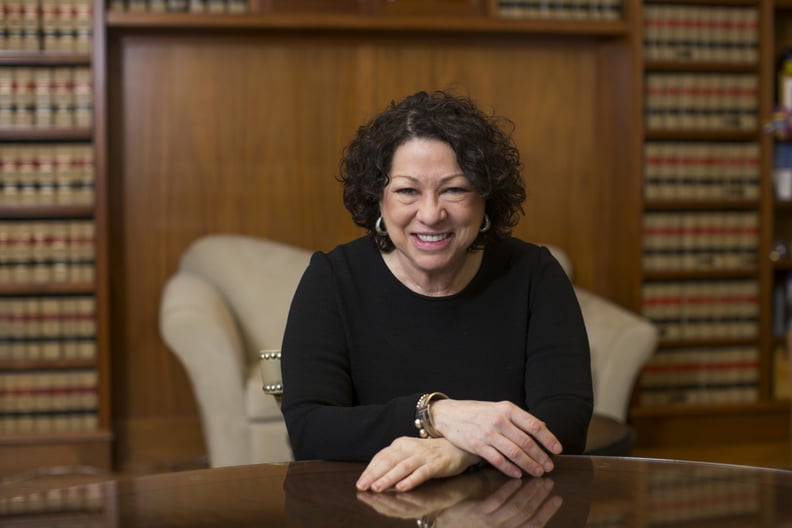 Sonia Sotomayor
Sonia Sotomayor is the first Hispanic and third woman Associate Justice of the Supreme Court of the United States. Her journey was not easy. Her father worked in manual labor and passed away when Sonia was only 9. Her mother was a nurse who had to double the work to support the family.
When she was 10, Sotomayor decided to become a lawyer one day. She was the valedictorian in high school and went to study at Princeton University with a scholarship. During her time there, she accused the administration of discriminating against Puerto Ricans, and she is now an advocate for rights for all races.
Sotomayor graduated summa cum laude with a bachelor's degree in history and went on to study law at Yale. At only 25 years old, she was hired by Manhattan district attorney Robert Morgenthau and began her career as a lawyer.
It was during President Barack Obama's term in 2009 when Sotomayor became appointed to the Supreme Court. She's fought to legislate same-sex marriage and holds a strong sentiment toward struggling communities.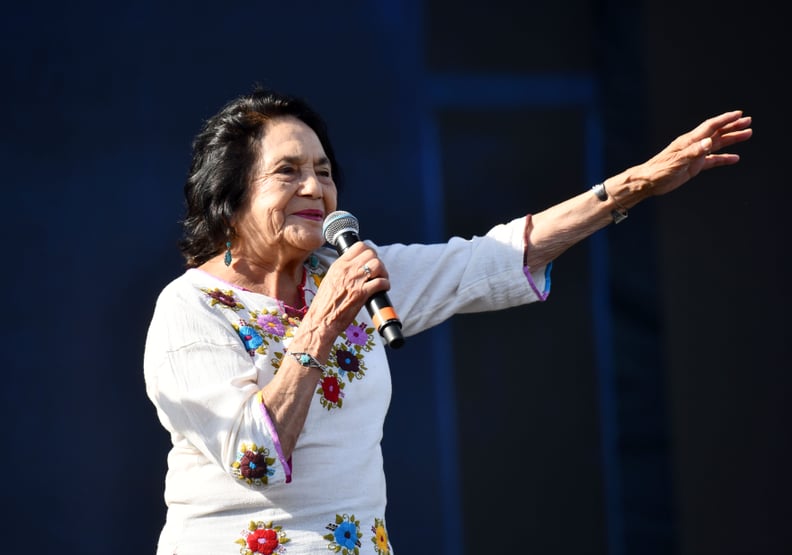 Dolores Huerta
The famous empowering words "Sí, se puede" come from civil-rights activist Dolores Huerta. She is a labor leader who is better known for helping César Chávez as the cofounder of the National Farmworkers Association, now called United Farm Workers.
Huerta has fought for economic improvements for Latinx, helped improve the lives and wages of farm workers, and supported laws that included the 1960 bill to permit Spanish-speaking people to take the California driver's test in Spanish, the 1963 legislation to extend the federal program Aid to Families with Dependent Children (AFDC) to California farmworkers, the 1975 California Agricultural Labor Relations Act, and more.
Because of her outstanding work, Huerta has been awarded several times for advocating immigrants' and women's rights. She won the Eugene V. Debs Foundation Outstanding American Award, the Eleanor Roosevelt Award for Human Rights, and the Presidential Medal of Freedom.
Huerta was the first Latina inducted into the National Women's Hall of Fame, and with her work, she's proven that indeed, sí se puede.
Sylvia Rivera
Sylvia Rivera was the first Latina activist to promote gay liberation and trans rights. Along with one of her close friends, Marsha P. Johnson, they created the Street Transvestite Action Revolutionaries, a group dedicated to helping young homeless gay and trans people and drag queens.
Rivera, who identified as a drag queen, was of Puerto Rican and Venezuelan descent and grew up in New York City. Her father abandoned her and her mother died of suicide when she was only 3 years old. She lived with her grandmother until she was 11 but was forced to live on the streets due to her grandmother's disapproval of her femininity. She was welcomed by the drag community, and they gave her the name Sylvia.
Throughout her life, she advocated for those who, in her view, were left behind by mainstream society and the assimilationist sectors of the LGBTQ+ communities. She projected her voice to give her community power, fighting for herself, but also for the rights of people of color and low-income LGBTQ+ people. She shared her stories, pain, and struggles and amplified the voices of the most vulnerable members of the gay community (drag queens, homeless youth, gay inmates, and transgender people) to show them they were not alone.
After her death in 2002, the Sylvia Rivera Law Project was created. It is a legal aid organization based in New York City that serves low-income or people of color who are transgender, intersex, and/or gender nonconforming.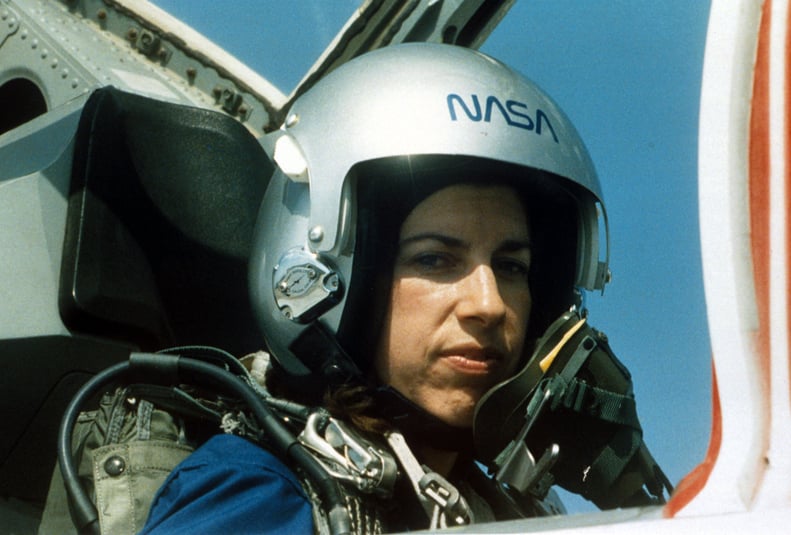 Ellen Ochoa
Latinas excel in almost every industry and workspace, and reaching NASA was no different. Ellen Ochoa became the first Latina to travel into space in 1993. She studied electrical engineering at Stanford University, where she got both a bachelor's degree and a doctorate. Ochoa then became a research engineer at Sandia National Laboratories and at the Ames Research Center of the National Aeronautics and Space Administration (NASA).
Her intellect made her stand out, and soon she was selected by NASA in 1990 to participate in its astronaut program. Ochoa had created systems and methods that prompted her to be chosen because of their uniqueness. They included optical systems for the detection of imperfections in a repeating pattern and for the recognition of objects.
In 2007, Ochoa became deputy director of the Johnson Space Center in Houston, and six years later, she was promoted to director. She was the second woman to hold the post and the first Latina. Ochoa has demonstrated nothing is impossible and there are no limits for what you can achieve.
Pura Belpré
Pura Belpré was the first Puerto Rican librarian in New York City. Besides taking the name for that first, she was also a writer and a puppeteer.
Belpré was attending her sister's wedding in New York when she was recruited by a public library in hopes to have more young women with diverse racial backgrounds. Thanks to that one opportunity, Belpré went all over New York neighborhoods and read to children both in English and Spanish. This had never been done before.
Belpré officially started her librarian career in 1921, which was an era where being bilingual was not the norm. She then continued to write folk tales for children, one of her first ones being about the love story between a cockroach and a mouse.
Her influence transcended so much that the Pura Belpré Award was established in 1996 as a homage to her. It is a children's book award presented annually to the Latinx writer and illustrator whose work best portrays and celebrates the Latinx cultural experience in an outstanding work of literature for children and youth.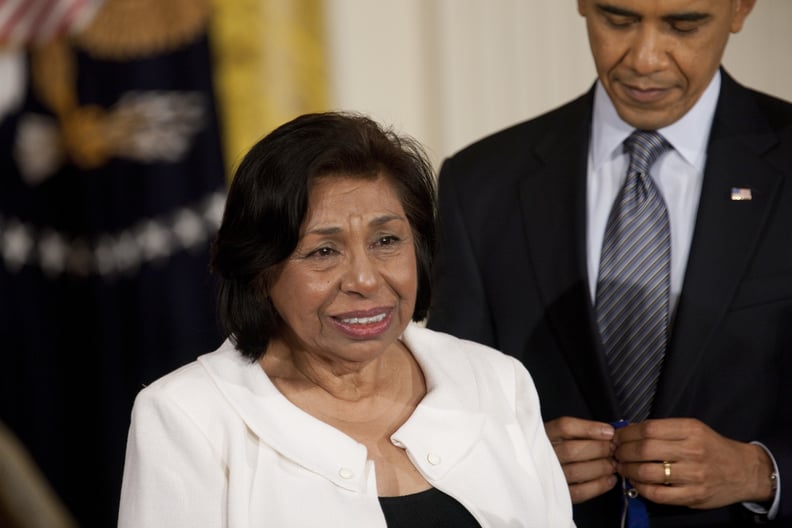 Sylvia Mendez
Sylvia Mendez, of Mexican and Puerto Rican descent, was 8 years old when she was denied enrollment to a school based on her race. Back then, Hispanics were not allowed to attend schools that were designated for "whites" only and were sent to so-called "Mexican schools."
Mendez's parents, along with four other Mexican parents, fought for equality for their children and organized different sectors of the Hispanic community to file a lawsuit in the local federal court. The lawsuit would eventually bring the era of segregated education to an end, but when Mendez was finally admitted into the school her parents wanted her to attend, she was faced with bullying. She rose above it and became a nurse.
Mendez retired after 30 years in the field but continues advocating for civil rights, traveling and giving lectures to educate others on the importance and magnitude of the historic events led by her parents. She was awarded the Presidential Medal of Freedom by former President Barack Obama, the United States' highest civilian honor, on Feb. 15, 2011.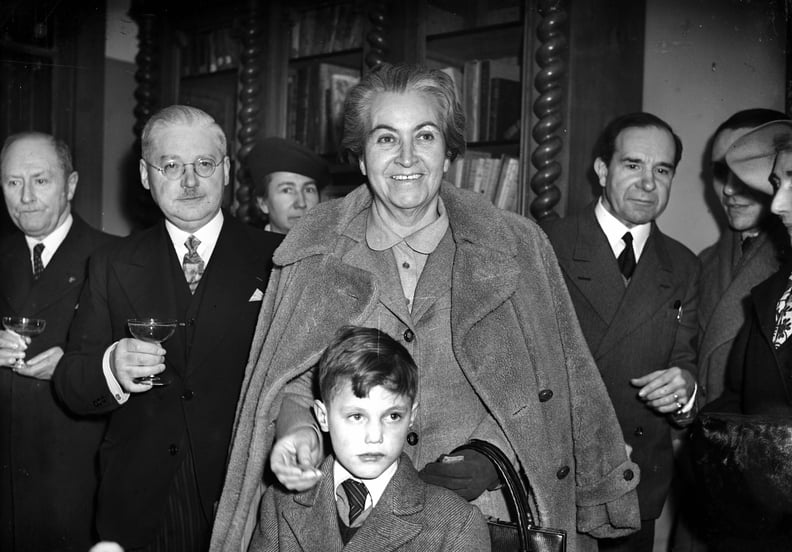 Gabriela Mistral
Lucila Godoy Alcayaga, better known as Gabriela Mistral, was a Chilean poet and humanitarian. She became the first Latin American author to receive a Nobel Prize in literature and the fifth woman to receive one.
Her work was centered on themes of nature, love, motherly love, betrayal, and Latin American identity. In 1904, she published her early works such as "Carta Íntima" and "Junto Al Mar" in the local newspaper called El Coquimbo: Diario Radical.
In 1906, she fell in love with Romelio Ureta, but it became a short-lived romance when he died by suicide in 1909. She fell in love again, and that man left her for someone else. Mistral used the heartbreak to inspire her poetry.
In 1922, she released her first book, Desolación, which was a collection of poems talking about motherhood, religion, nature, and love of children, where you could feel her sorrow carefully woven through her words, which helped her gain international recognition.
Besides her poems and books, Mistral published hundreds of articles in magazines and newspapers throughout the Spanish-speaking world. She was also a well-known correspondent and highly regarded orator in person and over the radio.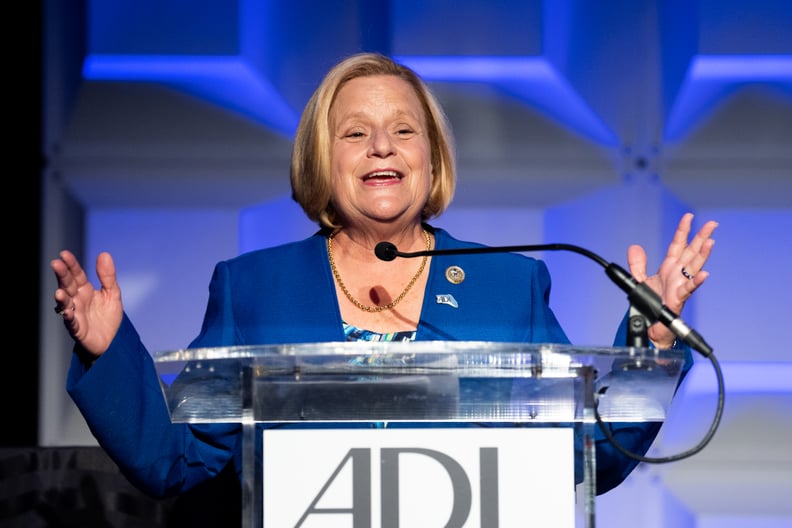 Ileana Ros-Lehtinen
Born in Havana, Cuba, Ileana Ros-Lehtinen was the first Cuban-American elected to the United States Congress and the first Republican woman elected from Florida. She was also the first Latina to be elected for Congress. She has been elected to 14 full terms beginning in 1990 and ending in 2019, the last year she served.
Ros-Lehtinen is known for being conservative with a liberal vein. She was the first Republican member to support the Respect For Marriage Act, which supported same-sex marriage. She also gave the first Republican response to the State of the Union address in Spanish in 2011.