Latinas can be inspiring, strong, and hard working. In our generation, many of these women have followed their dreams, achieved career goals, and reached places they didn't think were possible. Sometimes it can be hard to find inspiration, and that's why I've created this list. These Latinas, ranging from business entrepreneurs to makeup experts, prove how unstoppable they are by believing in themselves and their talents, and you can, too!
01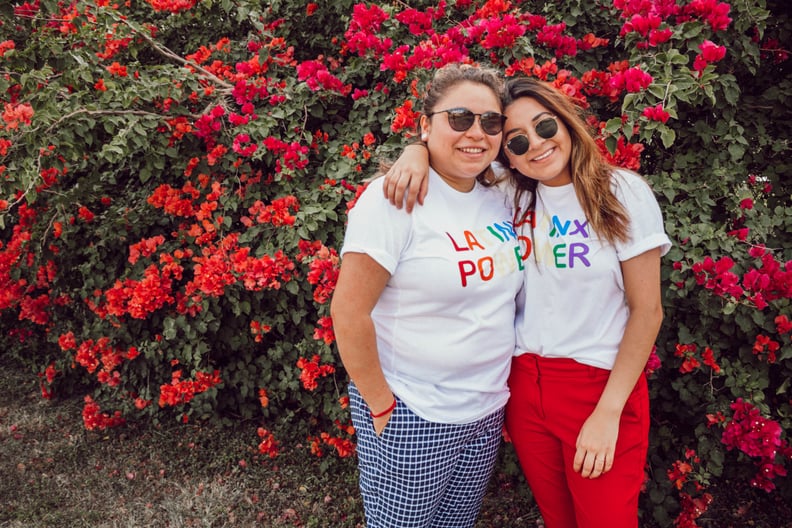 Jennifer Serrano
Jennifer Serrano started a business from the ground up with her spouse Veronica. Together they created a Latinx empowerment brand called JenZeano Designs which features cool t-shirts, decals, notebooks, and more.
It all began when they made a t-shirt and posted it on Etsy. People loved it, and Jen used the money to make more. It wasn't until the 2016 elections when she rose to fame thanks to a t-shirt she designed that read "Latina Power."
"I decided we were taking a shift and the business is going to turn it into a Latina empowerment brand," Jennifer said. Veronica left her job a year ago, and jumped in with Jennifer to work full time on JenZeano Designs.
As their customer base grew, they expanded production into stationery, sweatshirts, and jewelry. Most recently, they partnered with the Phenomenal Woman Campaign to redesign and relaunch the "Latina Power" t-shirt to bring awareness to Latina Equal Pay Day. As a result, Latinas like Eva Longoria, Iluvsarahii, Gina Rodriguez, and more wore the t-shirt on their social media.
02
Ashley Frangie and Lety Sahagún
Ashley Frangie and Lety Sahagún are two best friends originally from Guadalajara, México. Ashley is a professional photographer and Lety is a TV anchor. In 2018, the duo created a Spanish podcast called Se Regalan Dudas which has become incredibly successful.
The podcast is about figuring out the answers to the many doubts people have. They invite experts on sex, relationships, wellness, eating disorder survivors, and more to their show to explore and talk about the taboo topics no one wants to discuss, especially in our Latin countries.
Se Regalan Dudas now has more than two million listeners, and their future plans include a book — which they are currently shaping — working in other countries, and featuring more recognized guests.
03
Yuya
Another unstoppable Mexican woman is Mariand Castrejón Castañeda, better known as Yuya. She began her makeup Youtube account in 2009 after winning a makeup contest at 16 years old. In 2016, she was one of seven female YouTube creators who joined the United Nations' Sustainable Development Action Campaign, aiming to "achieve gender equality and empower all women and girls."
Yuya has written two books: Los Secretos de Yuya (2015) and Las Confesiones de Yuya (2016), released a perfume called #True, and a makeup collection. Yuya has been recognized with a star in Las Vegas Walk of Stars, and has created her own cosmetics line sold exclusively in Mexico called Bailando Juntos.
Yuya has become one of the most successful YouTubers from the makeup community and has been an inspiration to Latinx to work hard and achieve dreams.
04
Rosy McMichael
Rosy started to excel in the beauty community before beauty vloggers were a thing. While she holds a degree in finance and a certificate in teaching, she decided to take a leap of faith and travel to Los Angeles to master her makeup skills. Rosy attended Cinema Makeup School and returned to Texas to begin building her clientele.
After doing makeup appointments and bridal makeup, Rosy transitioned to YouTube. She started making videos in Spanish to reach a less targeted audience and is now one of the most famous makeup YouTubers in the Latinx community.
Rosy now has over 5 million subscribers on YouTube and 2 million followers on Instagram. She constantly reviews products, does makeup, hair, and nail tutorials, gets real about beauty and the standards we set for ourselves, and even released her own lipstick with MAC Mexico.
05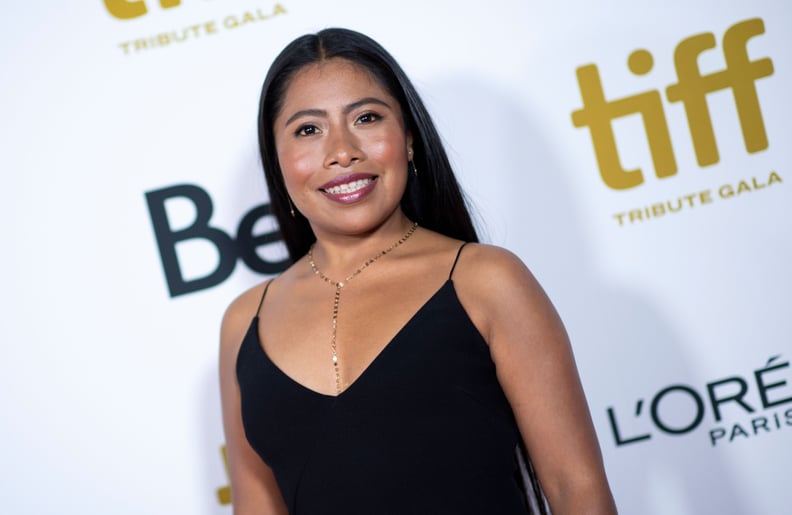 Yalitza Aparicio
Yalitza Aparicio is breaking Hollywood stereotypes. The Mexican actress of indigenous descent rose to fame thanks to Alfonso Cuarón's Roma. While Yalitza didn't aspire to be an actress, it just happened.
Yalitza was nominated for an Oscar for her performance, and became the first indigenous woman to do so. Since then, she has appeared on the cover of major publications, and continues to be an advocate for indigenous people while breaking beauty stereotypes, and continuing to push the diversity conversation in Hollywood.
06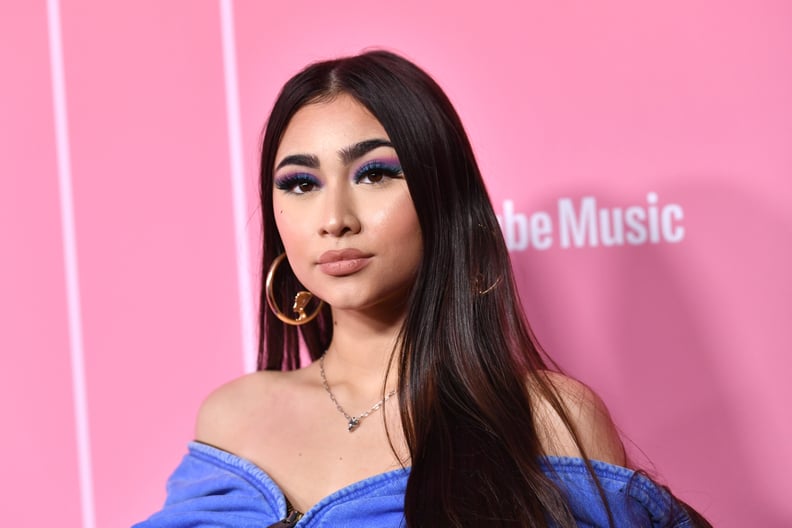 Paloma Mami
Paloma Rocío Castillo Astorga is a Chilean-American artist better known as Paloma Mami. At her young age, she is one of the most popular female urbano artists at the moment. Her music is different from typical reggaeton and trap, as it fuses pop and contemporary R&B, and she usually sings in both English and Spanish.
Her song "No Te Enamores" was produced by famous producers Mambo Kingz and DJ Luian, who have worked with artists like Bad Bunny and J Balvin. One thing that makes Paloma stand out is her feminism, and how she uses her music to tell empowering messages.
She is an artist to look out for. She has style, the voice, and the presence of an unstoppable Latina.
07
Karen Sarahi Gonzalez
Latinas have demonstrated they are dominating the beauty community. Karen Sarahi Gonzalez is no different. Known as iluvsarahii on social media, Karen has over one million subscribers on YouTube and 4.8 million followers on Instagram. Karen is one of the most influential makeup experts in the beauty community at the moment.
She is talented, but it's her sparkly personality that makes her unique. Karen knows everything there is to know about makeup. She teaches how to do winged liner and creative eyeshadow looks, and does reviews on luxury and affordable products, too.
Karen has two collaborations with ColourPop and one with Dose of Colors, and has been used as the face of other major makeup brands.
08
Anasofia Gomez
Anasofia Gomez is a Mexican-American from McAllen, Texas who got a degree in entrepreneurial studies and right after college landed her dream job in the fashion industry. She moved to LA to pursue this offer, but a year into it her position as marketing coordinator was cut.
She knew she wouldn't let unemployment get to her, and she sought refuge in her passion: creating. That's how Sofia Los Angeles, her bathing suit fashion brand, was born.
In 2018, Anasofia won the Bumble pitch contest, and got an investment fund from Bumble that allowed her to establish Sofia Los Angeles as an official business of California. Since then, Sofia Los Angeles has been featured in magazines all over the country.