Demi Lovato Tweets at Selena Gomez July 2017
Demi Lovato Just Tweeted at Selena Gomez and Their Fans Are Losing It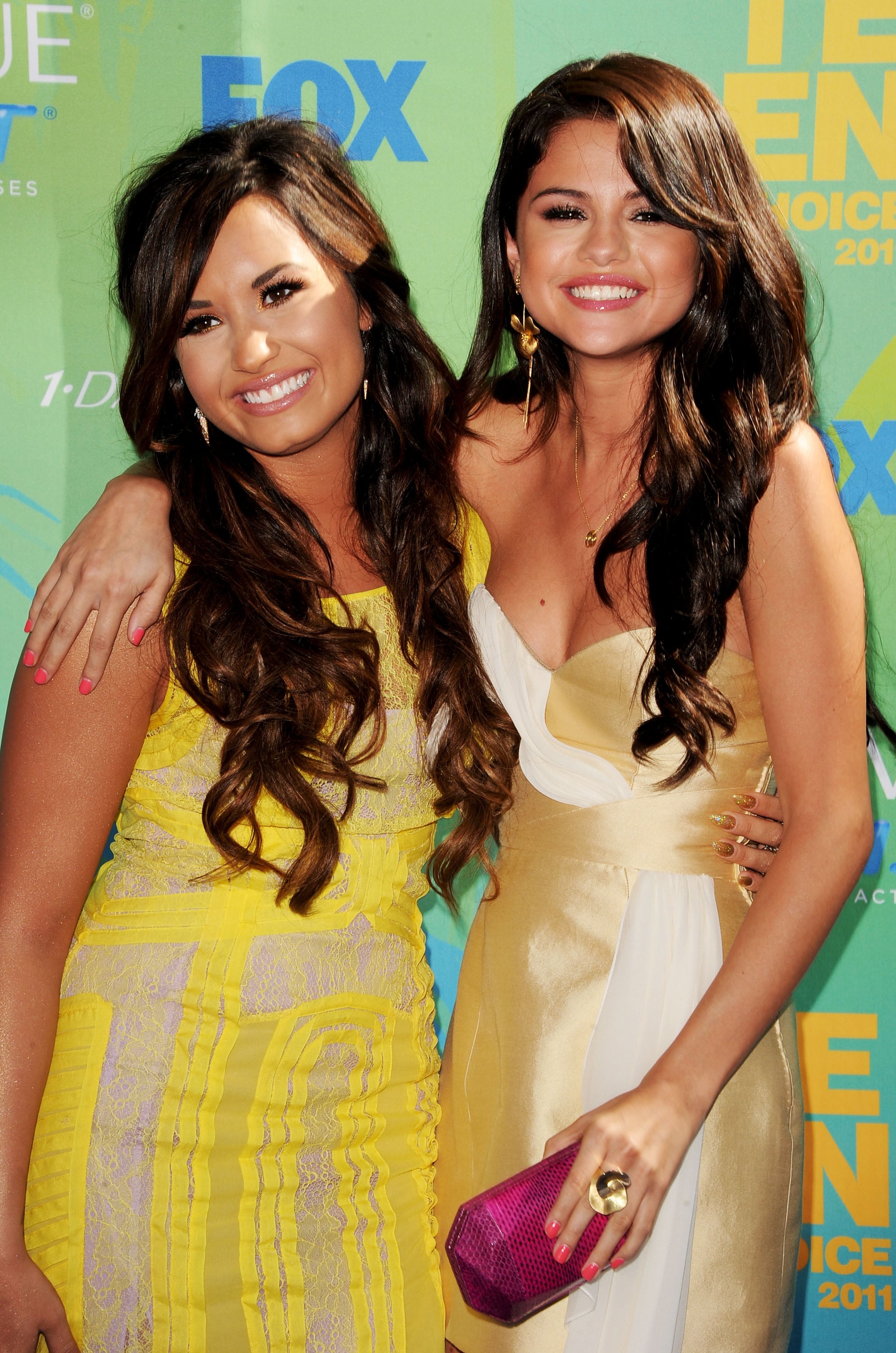 Stop everything because your favorite all-time Disney best friends might have reunited. Demi Lovato and Selena Gomez, once basically attached at the hip, went their separate ways as their careers grew, but a tweet by Demi might point to a renewed friendship — or at least an attempt at it.
The singer, who released a new single called "Sorry Not Sorry" in the same week that Selena released her new song "Fetish" featuring Gucci Mane, offered her support to Selena by tweeting:
.@selenagomez Loving your new song Fetish, we've come a long way since our Barney days 😝💗

— Demi Lovato (@ddlovato) July 14, 2017
Demi is, of course, referring to her start on Barney & Friends, where Selena also held a role. Selena agreed with Demi, replying also via Twitter.
Yes we have 😊 -just listening to Sorry Not Sorry! You slay as always. So happy for you!

— Selena Gomez (@selenagomez) July 14, 2017
Longtime fans of the friends immediately noticed the exchange, and the internet was abuzz over what this could all mean while simultaneously shedding a few tears about how supportive the pair is. Here are some of our favorite responses:
Are you trying to make me drown in a sea of tears?

— Alex Goldschmidt (parody) (@alexandergold) July 14, 2017
IT'S A GOOD DAY TO STAY ALIVE pic.twitter.com/q6iMeafkxx

— giuliana (@beasunbroken) July 14, 2017
— ♕ Josi (@SlowDownLauren) July 14, 2017
I NEED TO KNOW IF THEYRE COOL AGAIN pic.twitter.com/Ll7h3cRQDG

— zak (@whytryshay) July 14, 2017
OMG pic.twitter.com/yU6Yhnlwjx

— Demi Lovato (@teamdemilovato) July 14, 2017