Gaby Espino to Host MasterChef Latino on Telemundo
Gaby Espino Is Excited to Bring Back This Family Tradition Thanks to MasterChef Latino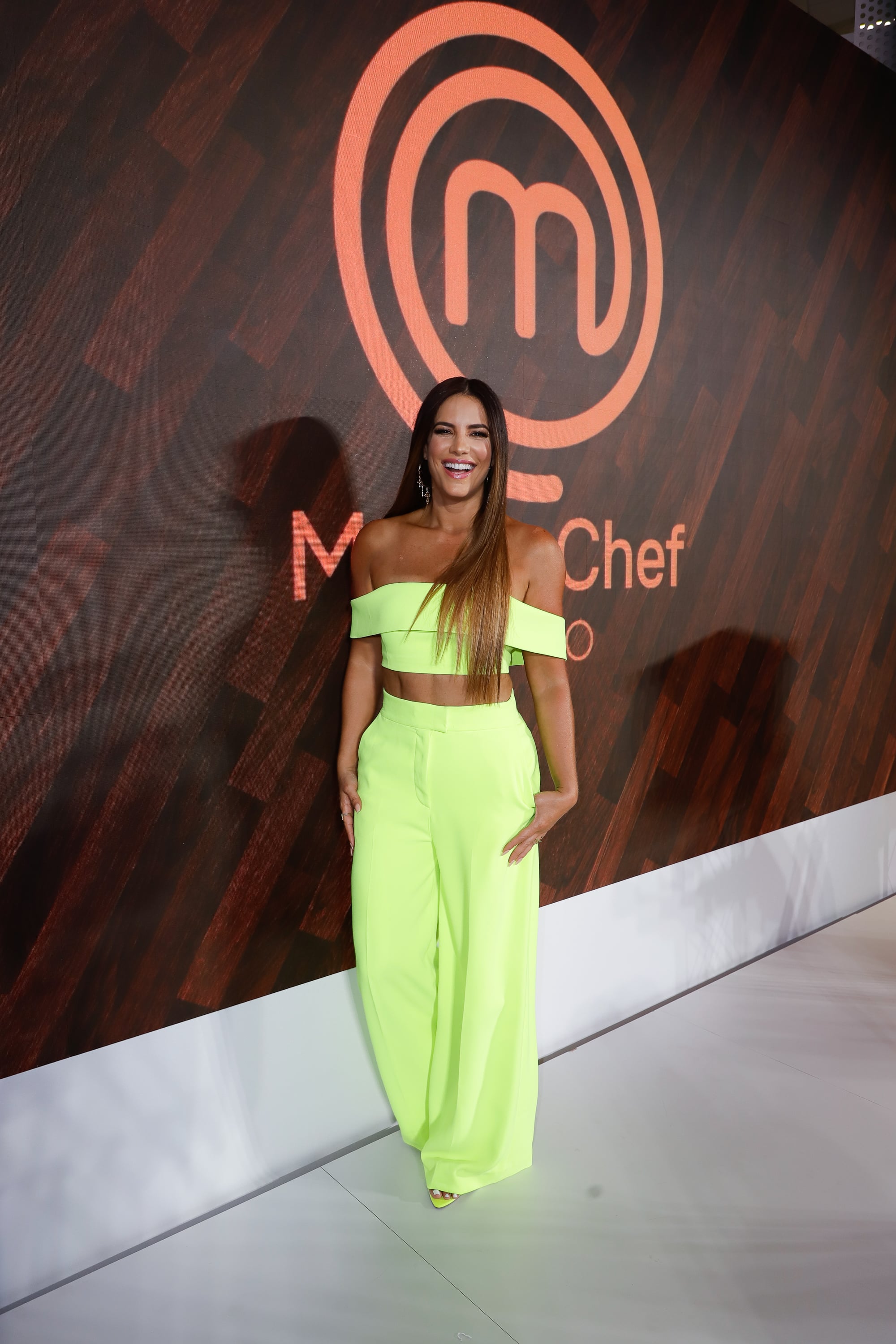 It seems that lately we've been seeing a lot of Gaby Espino, and it doesn't look like that's stopping anytime soon. The Venezuelan actress, known for shows such as Señora Acero and Santa Diabla, is proving not only that she commands the cameras, but that she does a great job owning the stage as the hostess of the Billboard Latin Music Awards and Telemundo's Premios Tu Mundo. Now, Gaby has another challenge ahead of her: hosting the reality show MasterChef Latino, the culinary competition that premieres on Sunday May 19 at 7 p.m./6 p.m. C on Telemundo.
Gaby will guide us through the contestants' stories, showing the diversity of cultures, dishes, and flavors from throughout Latin America that each one of them bring to the table, as well as what these amateur chefs from all over the US would do if they became the MasterChef Latino and won the cash prize of $100,000. We got up, close and personal with Gaby about this new opportunity, what she loves about the show, and her favorite foods.
POPSUGAR: How do you feel about taking on this opportunity as the hostess of MasterChef Latino?
Gaby Espino: I'm very happy. Extremely grateful and honored to be hosting the most important culinary competition.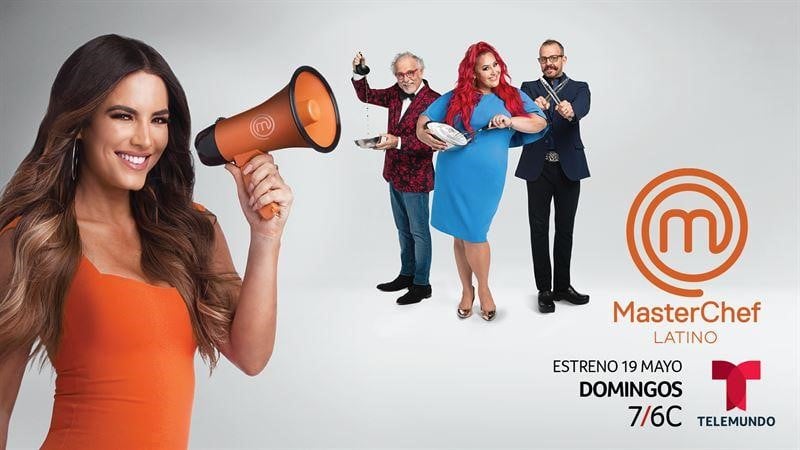 PS: What's new this season?
GE: We're focusing so much more in the human component of the show, and we get personal with each contestant's story. I think audiences at home will identify because these are everyday people who are fighting for a dream, and who doesn't love an uplifting story? I personally love getting to know these contestants, see what they're fighting for and what they're going to use the $100,000 cash prize for. It's humbling to see how they live the process, how they suffer through it, too. I was also lucky that production let me get closer to them and get to know them on a personal level.
This year, the dynamic changes when it comes to the judges. We have chefs Claudia Sandoval, Benito Molina, and Ennio Carota. We had a nationwide casting where thousands of aspiring contestants showed up, and we chose the best 40. On the first episode, they'll go through their first challenge and each judge will select five contestants to be on their team, which hasn't been done before. So we'll have 15 contestants divided into three teams, and the rest will be eliminated.
Everything happens very fast. There's a new elimination challenge every Sunday, so each week a different contestant will leave. You start getting attached to them and caring for them. Since there're only 15, it's a small group that bonded really fast, and we've all cried for the ones who've left, we've suffered, we've laughed a lot, and we've had a great time. A lot of things have happened that you will get to see soon. But overall, it's a show that you can watch with your family, and I invite everyone to tune in and enjoy every Sunday.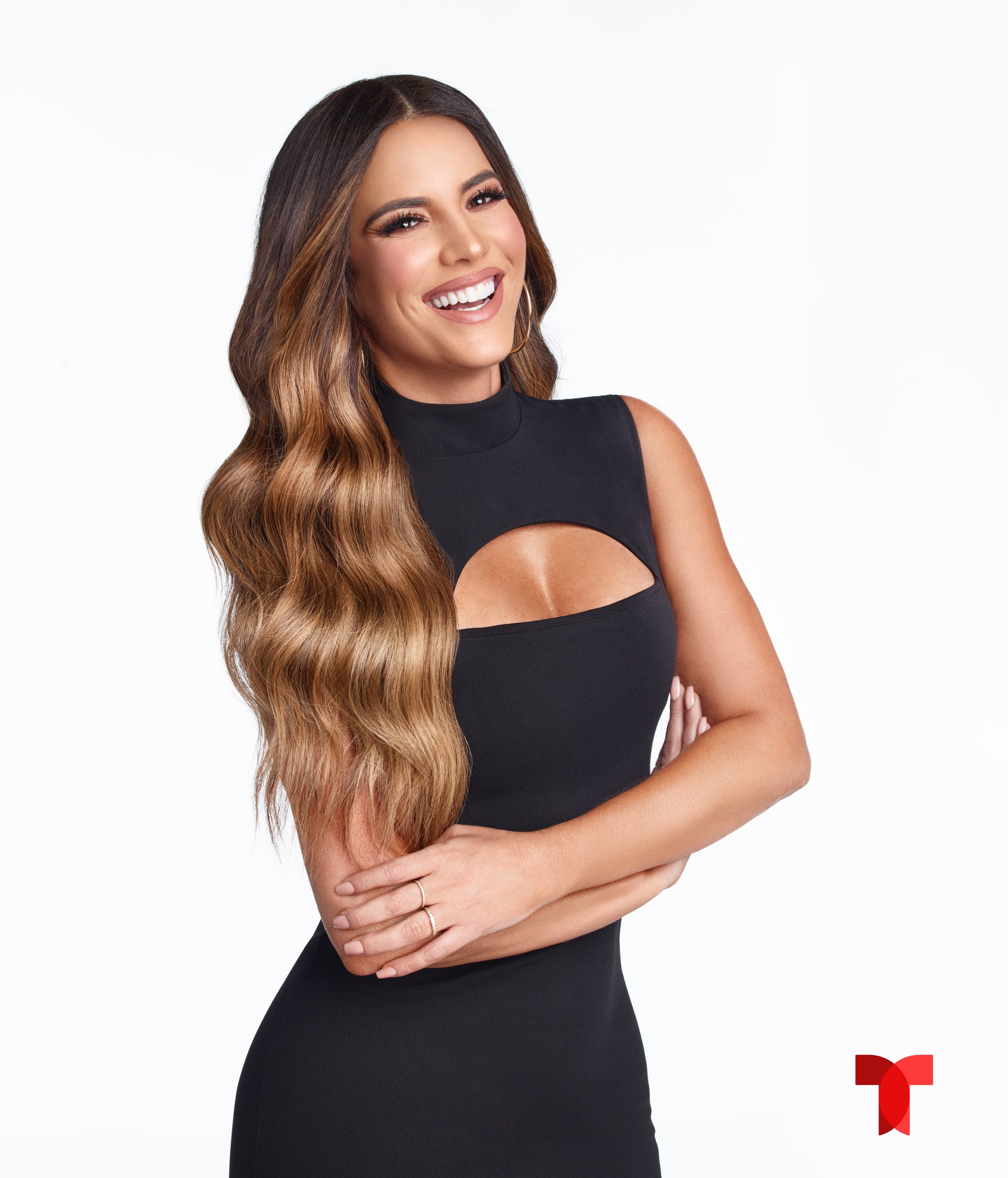 PS: Do you cook?
GE: Ay! Everyone keeps asking me that! I hope I'll be able to whip something up once the show's over. The most important thing about this whole experience though, has been that I've gotten to see cooking from a different perspective. I respect it so much more. I never have time to actually get in the kitchen, and it's not that I don't like it, but it's just that I don't have time.
I feel like in this day and age not a lot of people have the luxury of having time and energy to cook, and Latinx have that tradition of sitting on the table with our families and enjoying a meal together. I think that's what the show promotes, that togetherness that we've somehow lost, but are longing to get back.
PS: What would be the perfect meal for you?
GE: I love sushi. I'd eat sushi every day if I could. I think my ideal meal would be Asian-Peruvian fusion. Light and delicious.
Image Sources: Getty / John Parra and Telemundo