11 Shows Every Great British Bake Off Fan Needs to See
The Great British Bake Off is a bit like the television equivalent of a hug from a good friend after a hard day. In each episode, a group of genial contestants compete in mind-boggling hard challenges that sound benign on the surface — like Cake Week — and then have their baked goods judged by the steely-eyed Paul Hollywood and, depending on which season you're watching, the grandmotherly Mary Berry or new judge Prue Leith, who is usually kinder than Hollywood, but who will occasionally deem something "not worth the calories." Thankfully, that's about as taxing as this supremely relaxing and unique competition series gets.
On any given episode, you can find the competitors cheering each other on, hosts Sue Perkins and Mel Giedroyc (or Noel Fielding and Sandi Toksvig in the most recent seasons) offering words of encouragement to amateur bakers sobbing over melted chocolate, and a big group hug with lots of happy tears at the end of the hour. It truly is a special series, but there are a few other shows like The Great British Bake Off out there.
While nothing is quite as good as watching Hollywood give a baker one of his patented handshakes, the shows on this list will leave you feeling generous toward humanity at large. Like The Great British Bake Off, they've found the perfect recipe of competition, warmth, and humor to keep viewers coming back for more. Best of all, they're all streaming in America, making your next favorite comfort show just a few clicks away.
01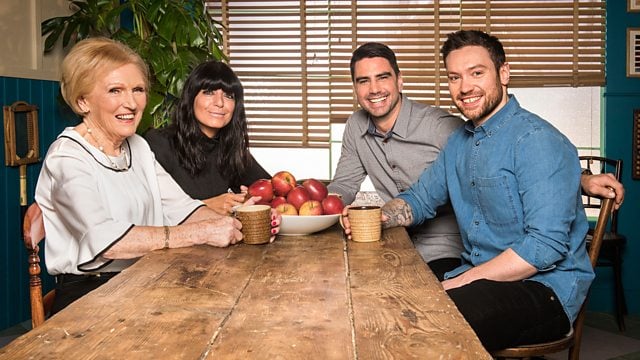 Britain's Best Home Cook
When The Great British Bake Off made the leap from the BBC to Channel 4 in the UK, beloved judge Mary Berry left the series. However, she did not leave the world of cooking shows behind. Instead, she went on a search for Britain's best home cook in this charming competition series that turns its attention to all of the comfort foods that are served before dessert.
Where to watch: Hulu
02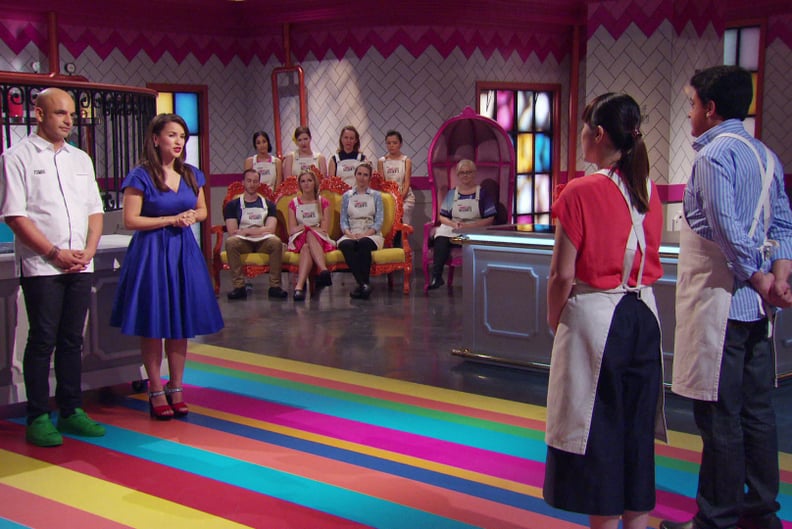 Zumbo's Just Desserts
When the bakers in Zumbo's Just Desserts first see pastry chef Adriano Zumbo, they audibly gasp. In his homeland of Australia, Zumbo is something of a dessert god, and as such, the competitors in this Netflix import are all eager to impress. The results of their adoration include jaw-dropping sugar masterpieces that will make any food lover drool.
Where to watch: Netflix
03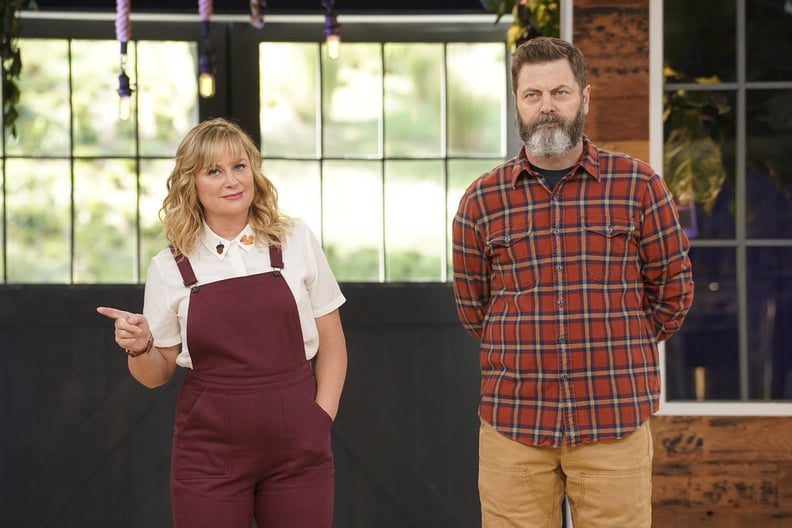 Making It
Making It doesn't feature any baked goods, but it does have Parks and Recreation alums Amy Poehler and Nick Offerman as hosts. This show channels the joy and generous spirit of Bake Off and applies it to American craftsmanship. Each week, the contestants face a new challenge, like making decorations for every major holiday in one day, and they tackle it all under the watchful (and humorous) eyes of the dream team that is Poehler and Offerman.
04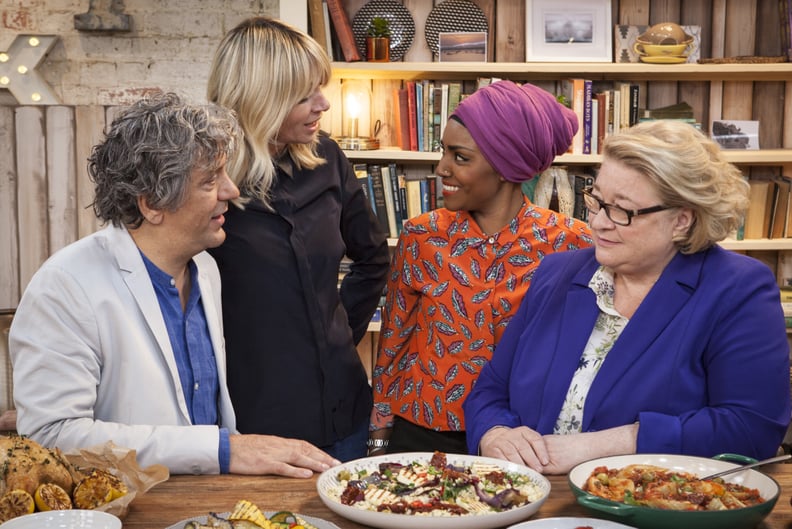 The Big Family Cooking Showdown
Bake Off winner Nadiya Hussain is one of the hosts of The Big Family Cooking Showdown, a series that takes you inside the homes of families from all around England. These families all consist of amateur cooks, but their passion for making tasty meals that bring them together will make you wish they could all win the top prize.
Where to Watch: Netflix
05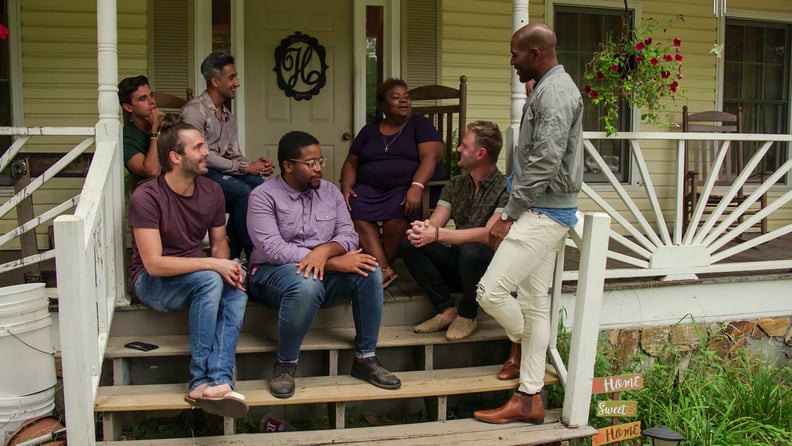 Queer Eye
The new Queer Eye is one of the most optimistic series on TV. Bobby Berk, Karamo Brown, Tan France, Antoni Porowski, and Jonathan Van Ness are devoted to making a difference in people's lives, and their efforts will make you laugh, cry, and feel better about people in general — all that, plus you get tips on fashion, healthy eating, and more.
Where to watch: Netflix
06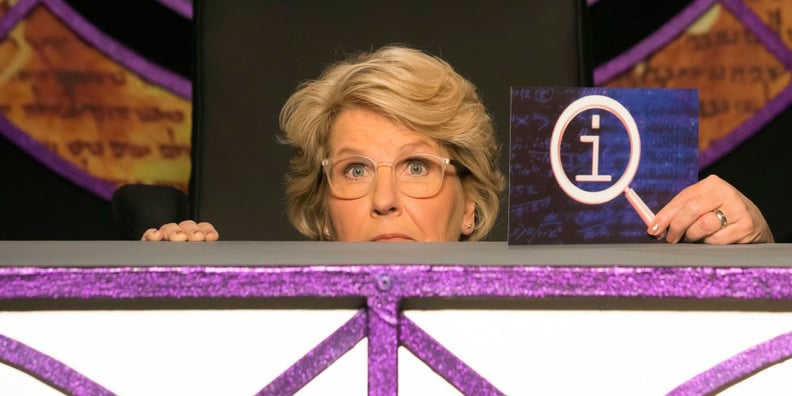 QI
Leave it to the British to create a quirky panel show that emphasizes laughs and learning over points and prizes. Each week, three celebrities and permanent panelist Alan Davies take on a different topic pertaining to a letter in the alphabet. The show was originally hosted by Stephen Fry, but the newer seasons feature none other than Bake Off's own Sandi Toksvig presiding over the organized intellectual chaos.
Where to Watch: Amazon
07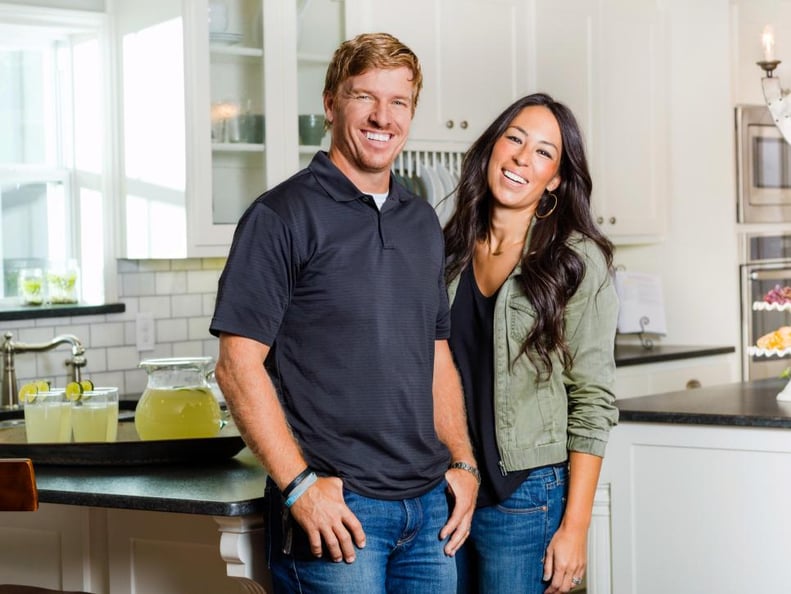 Fixer Upper
There's something incredibly calming about watching Bake Off, and the same thing can be said of Fixer Upper. Chip and Joanna Gaines's idyllic married life pairs beautifully with home renovation stories that will leave you obsessed with shiplap, even though you don't actually know what it is.
08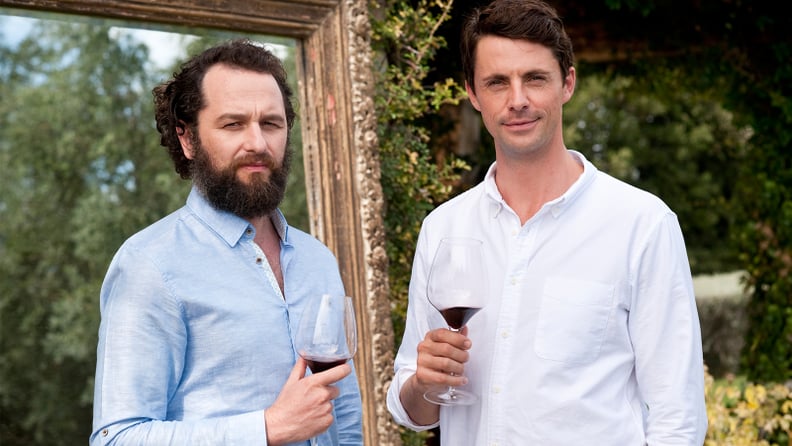 The Wine Show
Matthew Goode and Matthew Rhys actually don't know that much about wine. That's what makes the two actors' journey through vineyards, wine-tasting mishaps, and history lessons so fun (and relaxing) to watch. The show is supremely British in the best way possible, and much like Bake Off, it invites you to simply hang out with some lovely people as they further their knowledge of a subject that they're passionate about.
09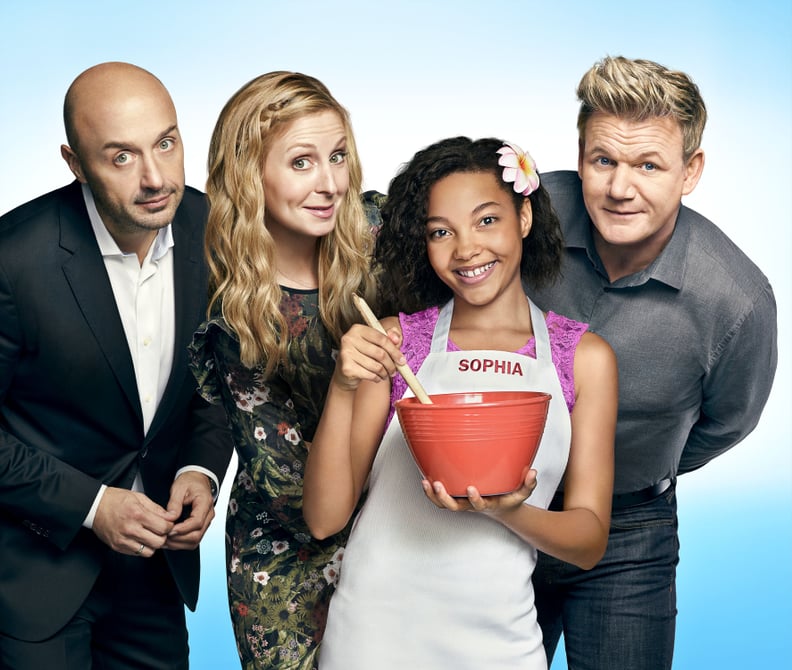 MasterChef Junior
Forget everything you think you know about Gordon Ramsay. The bad-boy chef turns into an absolute puddle when confronted with a room full of talented kids who are cooking their hearts out. MasterChef Junior features contestants who support each other, and judges who are actually rooting for everyone to do their best, making this the rare American competition series that actually has as much heart as Bake Off.
10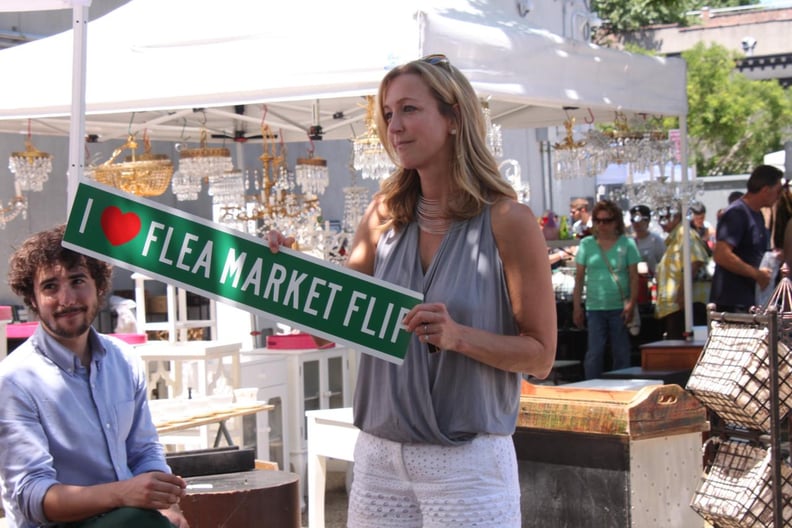 Flea Market Flip
Lara Spencer loves a bargain just as much as Berry loves a perfectly executed sponge cake. On each episode of Flea Market Flip, Spencer helps two teams find hidden gems and turn them into new treasures. The flips range from the exquisite to the outrageous, but they're always entertaining.
Where to watch: Hulu
11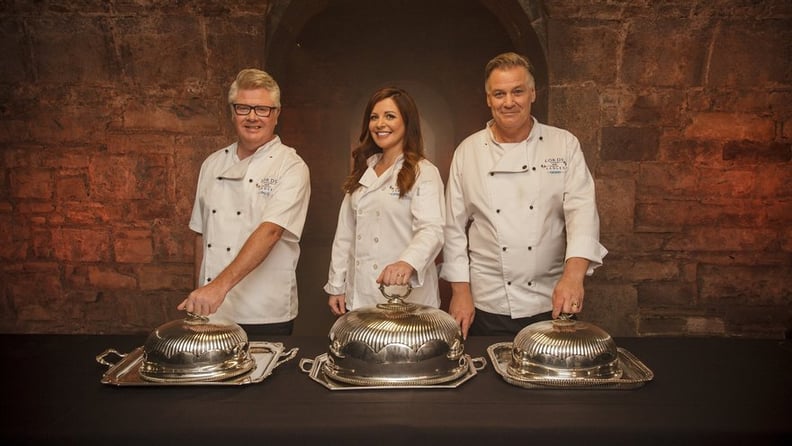 Lords and Ladles
Do you love stately castles? How about Downton Abbey-worthy dishes? Then Lords and Ladles might just be your new favorite show. In each episode, talented Irish chefs take on the challenge of making a throwback meal that will make you gasp over the stunning food and the gorgeous places where it's served.
Where to watch: Netflix