Latinos With an EGOT
This Actress Is the Only Latina With an EGOT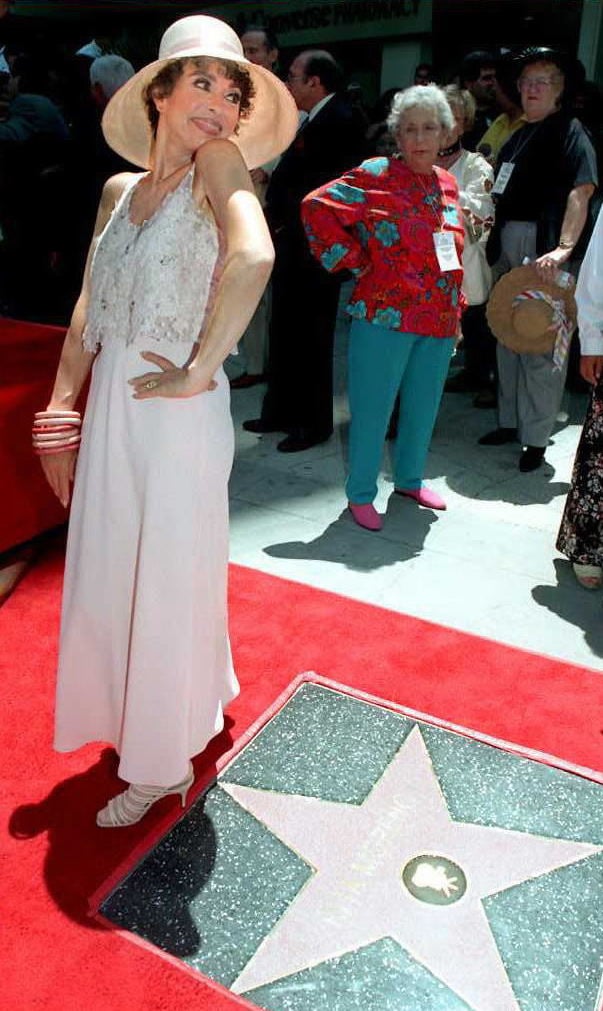 Puerto Rican actress, Rita Moreno, now appearing in Netflix's One Day at a Time, took just 16 years to land an Emmy, Grammy, Oscar, and Tony and join the short list of highly awarded performers that have done the same, which includes Audrey Hepburn, Richard Rodgers, and Whoopi Goldberg. But did you know that Rita was only the third performer ever to land an EGOT in 1977 and that she's the only Latina ever to do this? Scroll ahead to find out more details of Rita's record-breaking accomplishment.
1961: Rita won the Academy Award for Best Supporting Actress for her role as Anita in West Side Story. Her performance of "America" is legendary!
1972: She takes a Grammy Award for Best Album for Children for The Electric Company Album. She was part of the original cast of the PBS show also featuring Morgan Freeman, Bill Cosby, Judy Graubart, Lee Chamberlin, and Skip Hinnant.
1975: The Tony Award for Best Featured Actress in a Play goes to Rita for her role as Googie Gomez in The Ritz, which was later turned into a movie also featuring the actress.
1977: To complete her EGOT, Rita took an Emmy Award for Individual Performance in a Variety or Music Program for a supporting role in The Muppet Show. Interesting, right?
Image Source: Getty / Vince Bucci