Salma Hayek Bikini Picture August 2017
Salma Hayek Just Quenched All of Our Thirst With This Bikini Picture
As POPSUGAR editors, we independently select and write about stuff we love and think you'll like too. POPSUGAR has affiliate and advertising partnerships so we get revenue from sharing this content and from your purchase.
Salma Hayek is having the time of her life while on vacation in Costa Rica. She has been documenting her trip on Instagram with a series of photos in the rainforest, but it was one snap that made us stop dead in our tracks. The 50-year-old posted a bikini picture in an outdoor shower, and she looks stunning — actually, scratch that, stunning doesn't even do it justice.
The burgundy two-piece swimsuit Salma is wearing goes perfectly with her tan and is making us want to go out and purchase it for ourselves. "#Wwater the most beautiful delicious and precious necessity of humans," she captioned the photo, which shows off her toned and lean figure.
Salma's body is on point, and she totally knows it. She has openly admitted that she doesn't workout. "I don't exercise... I just hold my body in a way that activates muscles all day long," she told People in an interview in 2015. Whatever Salma is doing is seriously working.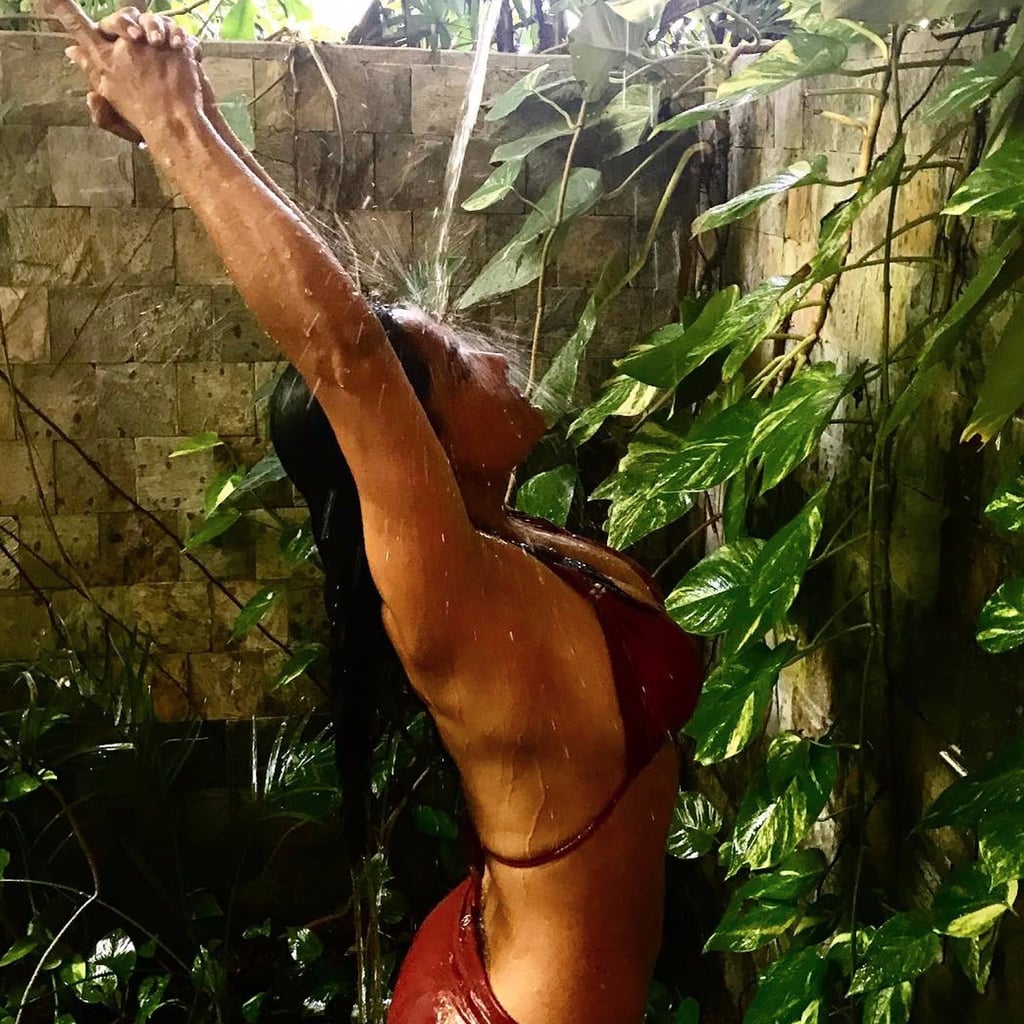 MinkPink Rosa Triangle Bikini Top in Burgundy. - size XS (also in S,M,L)
Buy Now