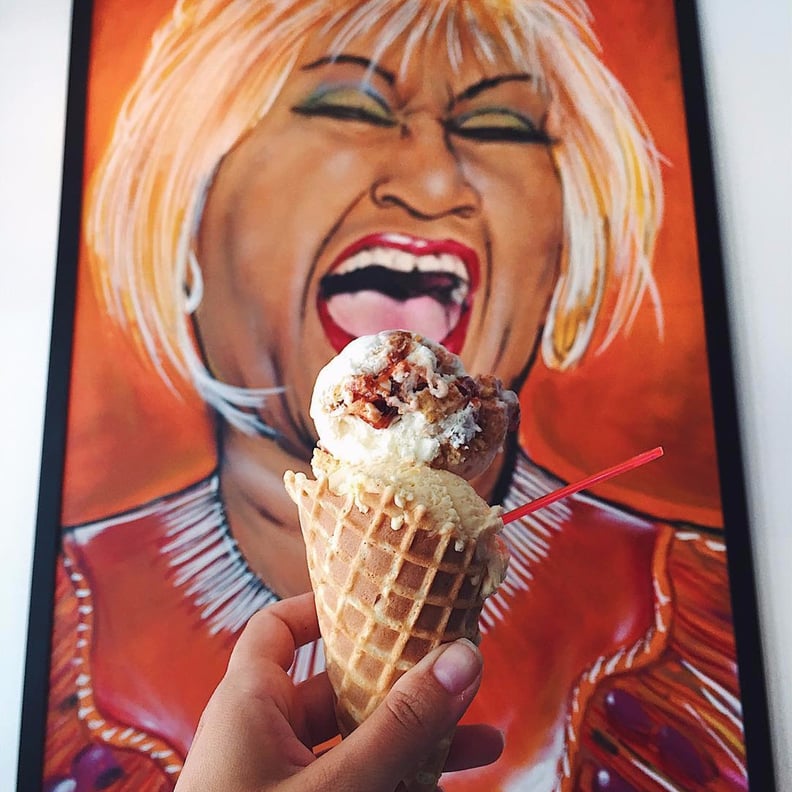 If you haven't heard of Miami-based ice cream shop Azúcar, you are seriously missing out. Located in the heart of Little Havana, the shop uses all locally grown fruits and vegetables (when possible) to give customers the most delicious Cuban-inspired flavors. We're not kidding, with flavors like Plátano Maduro, Guarapiña, Noche Buena, and more, this menu has us drooling.
Azúcar is well-known for its original Abuela María flavor, made with homemade vanilla ice cream mixed with chunks of ruby red guava, rich cream cheese, and classic crunchy galletas María. If the description itself hasn't convinced you how delicious it is, one food blogger described the flavor as "basically an ice cream version of a guava pastelito," and even better, she said it "almost cured my despacito/heat rage." That is some powerful ice cream!
Read on to see some of the delicious flavors from the Azúcar ice cream shop in Miami.
Abuela María: Vanilla Ice Cream, Guava, Cream Cheese, and Galletas María
Abuela María and Pistachio
Chocolate With Ancho Chili